A tour of an unschooler's school room and our homeschool supplies!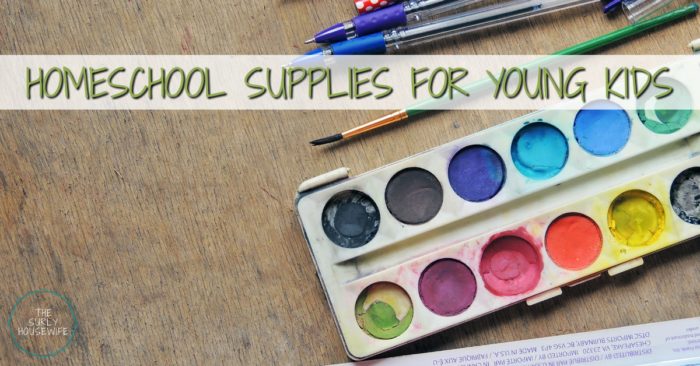 Besides curriculum for the year, one of the most talked about homeschool topics is homeschool supplies and organization. Today I want to take you on a tour of our homeschool room and list some of the resources I have found helpful for homeschooling my daughters, ages 4 and 6.
Homeschool/Play room
First off, a couple of panoramic shots of our homeschool room. It's more of a play room at the moment. We haven't found a desk that works for what we need. Any sit down work we do takes place at the kitchen table.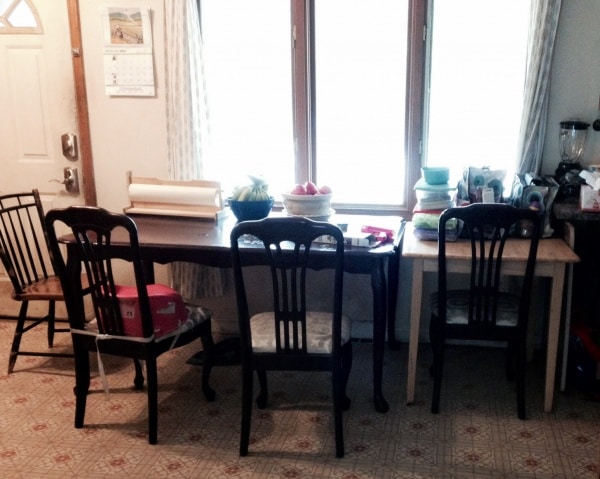 I apologize if these pictures didn't turn out well. The room is very small and it's the only way to get a shot of the whole room.

From the back door.


From the opposite corner.

I have three main storage solutions to help keep all my stuff somewhat under control.
This post contains affiliate links. If you click and make a purchase, we earn a commission at NO extra cost to you. For more information, please read my full disclosure policy.
Storage for bulk supplies
Notebooks, construction paper, games, extra art supplies. Basically, any and all overflow.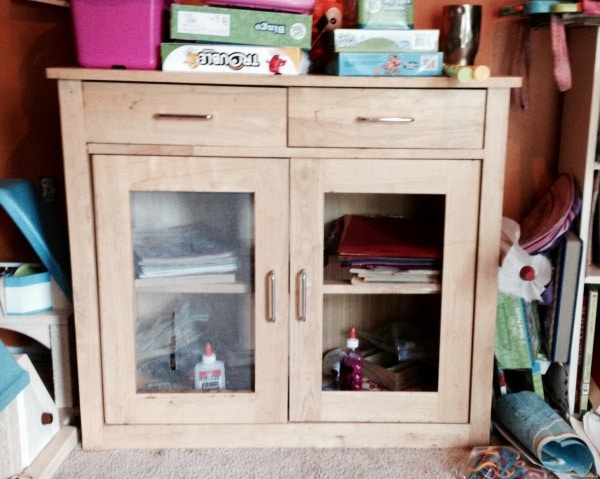 Storage for current schoolwork
I love Thirty-One totebags for this!! I keep the papers for the current work in a folder, and each day bring out what we need. I put the finished work in the binder to keep everything together. I like the binders with the plastic overlay on the cover so I can put a coversheet on the binder to keep track of which binder belongs to which girl.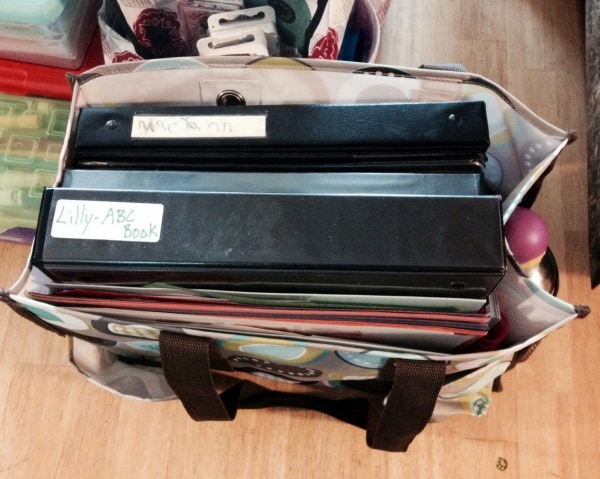 Storage for frequently used supplies
Markers, crayons, dot markers, glue, scissors. They have pencil boxes for writing utensils and everything else is in another thrity-one bag, the super organizing tote. I also store the "all by myself" boxes on the table with the school stuff. That way they don't get mixed in with all the toys.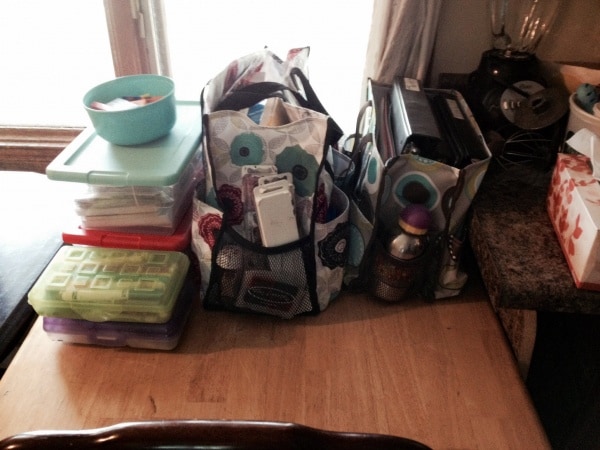 Back to school time is so tempting to buy everything you see. School supplies! Cheap! Plentiful!! Resist the temptation to buy everything. I have found that I use the things on this list the most.
Homeschool Supplies for Young Kids
Printer ink
Folders and binders to organize any paper work you may have.
Glue
Markers
Printer Ink
Paint
Crayons
Printer Ink
Dot Markers
Paper – Construction, printer, butcher, scratch, notebook. Anything kids can paint, write, or draw on to keep your house free of its wrath.
Printer Ink. Did I mention that?
Watercolors
As much artsy/crafty and sensory stuff as you can stand. Kids love this stuff, but some parents don't. If you don't mind a mess, buy it by the truckload. If you are on the cleaner side, find what you can stand and work with that.
Click here for another list of homeschool supplies from Amazon!
Thanks for taking a tour of our homeschool room! What is your favorite part of your homeschool room? What homesschool supplies would you recommend to other homeschoolers?