Keep reading for over 200 ideas for indoor activities for kids!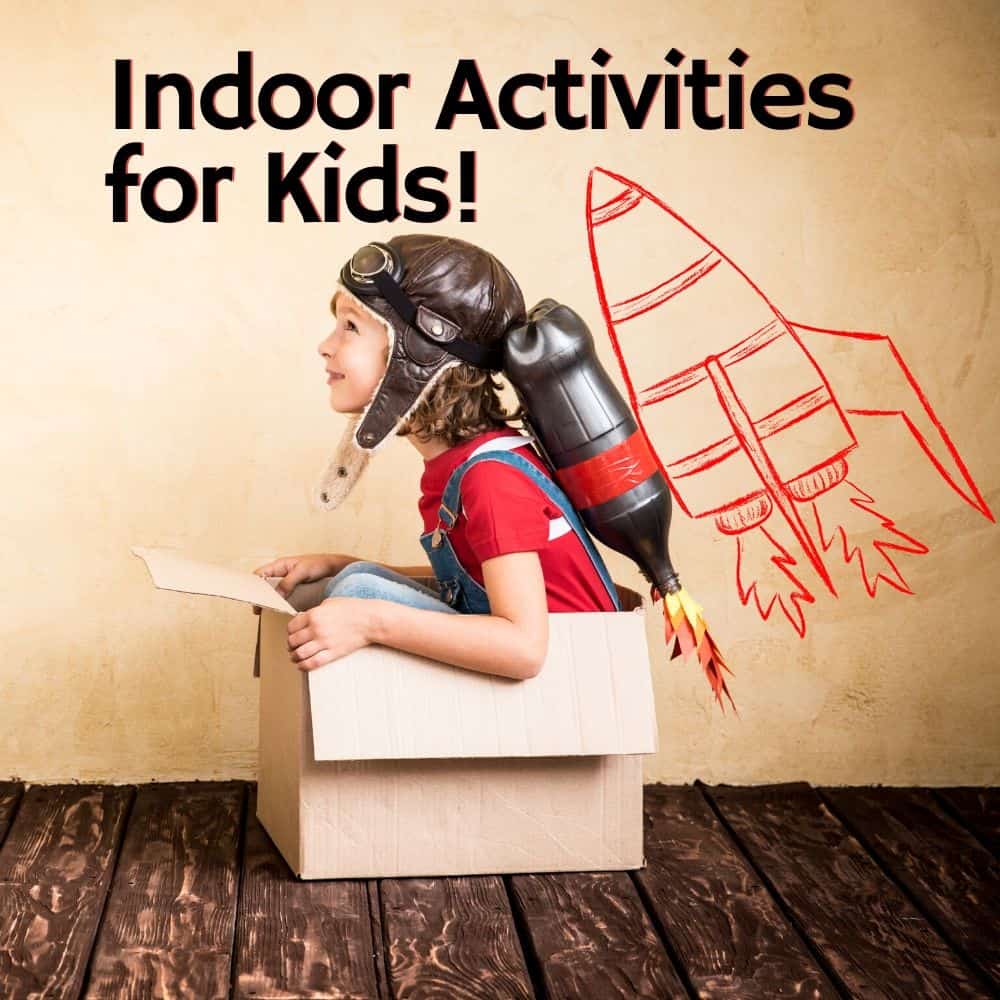 I imagine that in 20 to 30 years us and our kids are gonna be saying to the next generation, "Picture it, (your respective state) Spring 2020, the entire United States shut down," and we will tell them all the crazy things that happened during this historic time.
Sadly, it will be a hard story for some families to tell. For others, like mine, we will tell of a time when we had to make the best of a bad situation by staying at home and finding ways to entertain ourselves.
Being homeschooled, and a mostly play-based homeschool at that, my kids were able to adjust fairly easily. They have had YEARS of practice playing independently so when I was coming up with a list about the indoor activities my kids liked, it included the following:
Legos
Pretend play
Forts
Audiobooks
Coloring
Sensory play like kenetic sand and water play
Video games
Walks around our neighborhood
Paper crafts
Hanging out in their hammocks
In order to come up with some more awesome things for your kids to do during this strange, and sometimes difficult time, I looked to some other bloggers for awesome ideas for indoor activities for kids.
Indoor Activities for Kids
I started homeschooling in 2013 when my kids were 3 and 5. I started my blog around the same time taking many breaks along the way, but the biggest lesson I have learned is that educating your children at home is simple, not easy. And if you want to be successful at it you need to step up and be a leader.
In the words of Jon Acuff, you want to "pivot, not panic," when you come across a challenge. In the words of Jocko Willink you need to "adapt and overcome." This entire situation is NOT easy and you will probably need to give yourself some grace, but it is not impossible. And when this is all over, you will some pretty awesome stories to tell.