Keep reading for 3 fun letter M activities for homeschoolers!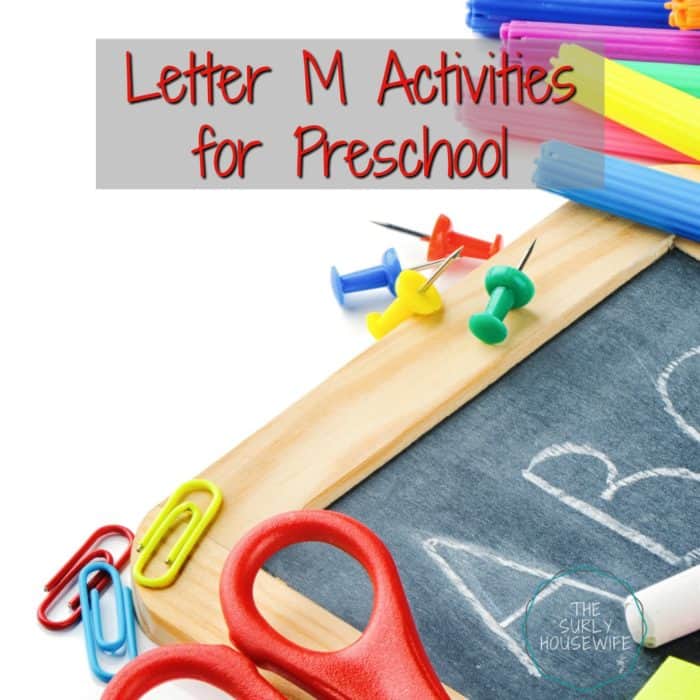 When you are planning out your own homeschool activities using the Letter of the Week format, some letters do all the work for you. Not literally of course, but letters like B and H seem to have so many options! The letter M is another one of those letters.
Don't be overwhelmed but all the options. (I'm talking to you Pinterest.) Think about the activities and interests your kids enjoy. Give homeschool planning a big KISS, keep it simple and straightforward.
Which is what our preschool "curriculum" was! My kids and I love doing extension activities and crafts so that is what we did. My brain and organizational mind works best around a theme, hence why we used Letter of the Week, so that is why our curriculum is set up this way.
For the letter "M" we did activities that related to marshmallows and moose. At ages 3 and 5, we spent about 30 minutes to an hour each day doing these formal sit down activities and crafts. The girls spend a lot of time playing together. We also read books, went for walks, played at the park, and spend time with our homeschool group.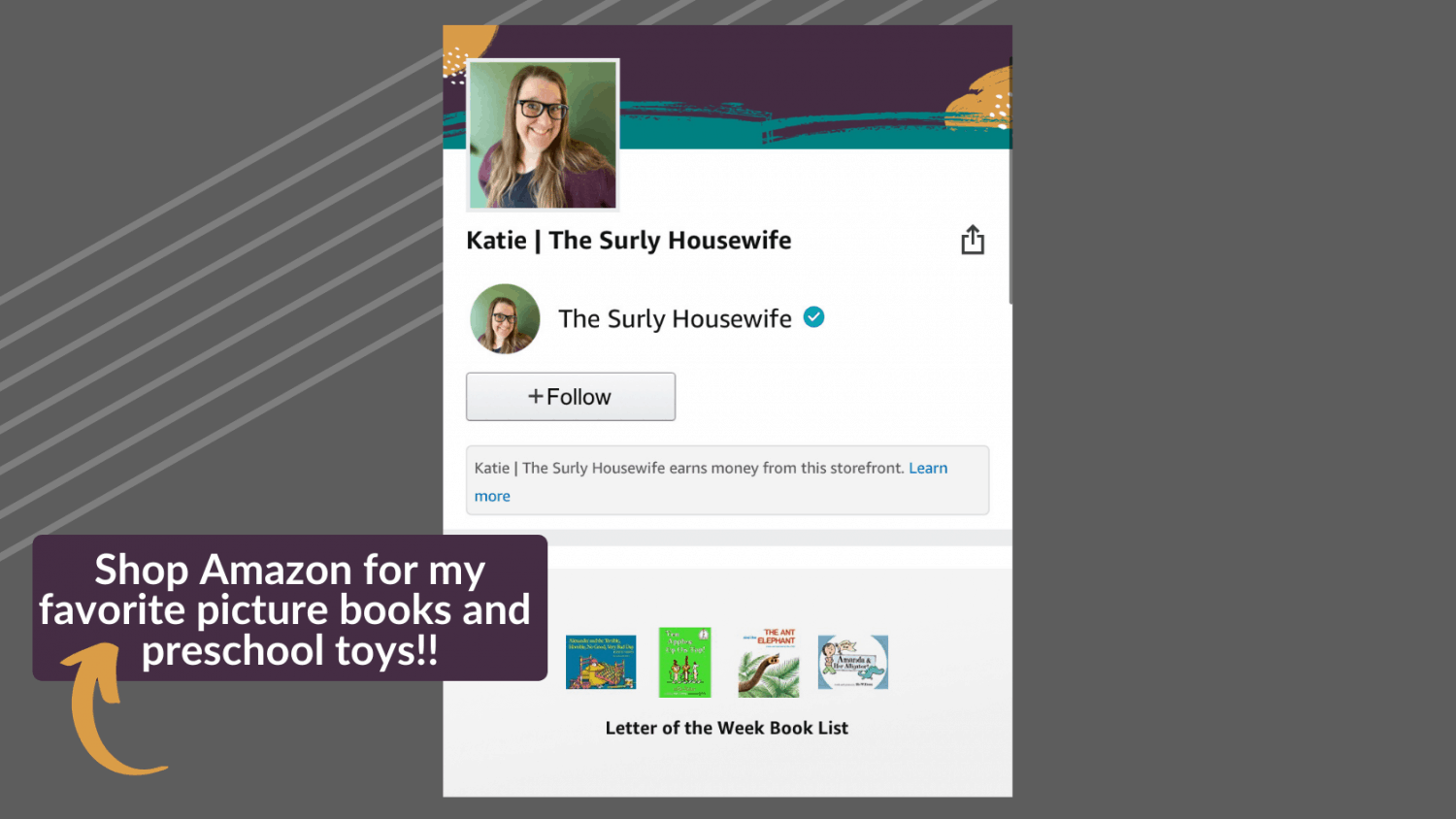 Dig Deeper
This post contains affiliate links. If you click and make a purchase, we earn a commission at NO extra cost to you. For more information, please read my full disclosure policy.
Letter M Activities for Preschool
Letter M Book and Extension Activity
My kids love the book "If You Give a Moose a Muffin," so I knew they would love making some moose antlers. I found the template online and printed it off.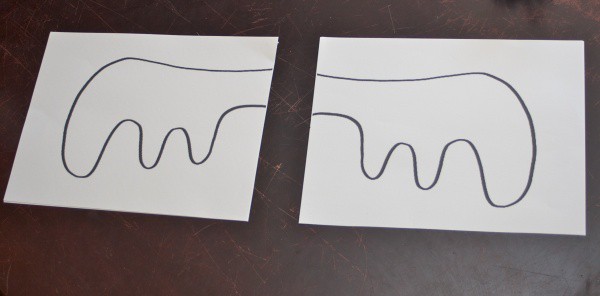 The girls simply painted them brown, and I did the rest by cutting them out and stapling them to brown cardstock. They turned out pretty cute!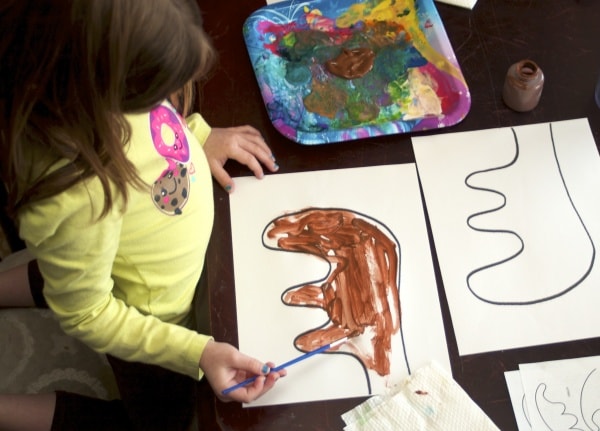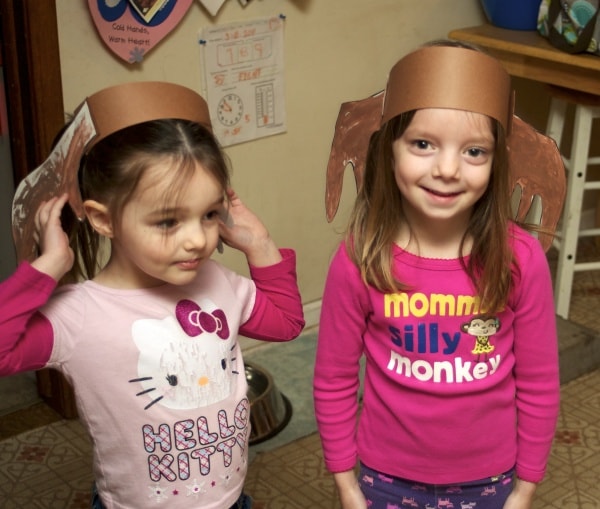 Click below to order from Amazon
Marshmallow Rainbow Craft
While searching for M activities, I found this marshmallow activity on the No Time for Flash Cards blog. It couldn't be simpler. I roughly drew a rainbow and marked the respective colors for each kind of marshmallow: pink, orange, yellow, and green.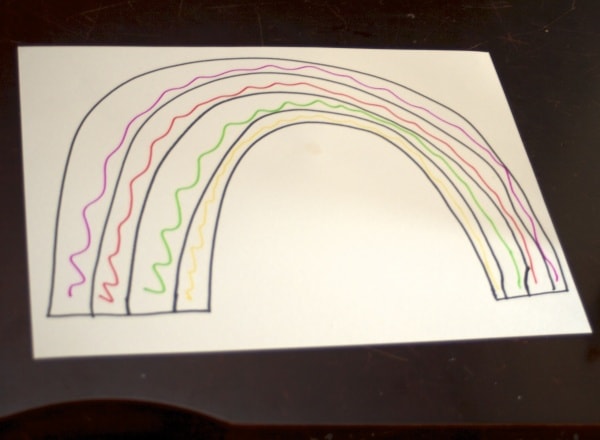 Armed with a bowlful of multi-colored marshmallows, the girls glued the matching marshmallows onto the rainbow. Not without a few thousand "I wish I could each these marshmallows." Sigh.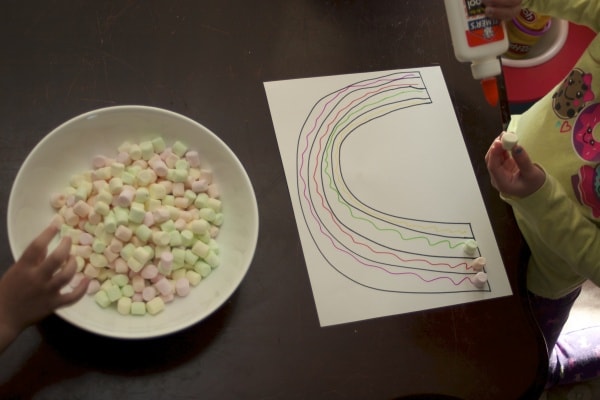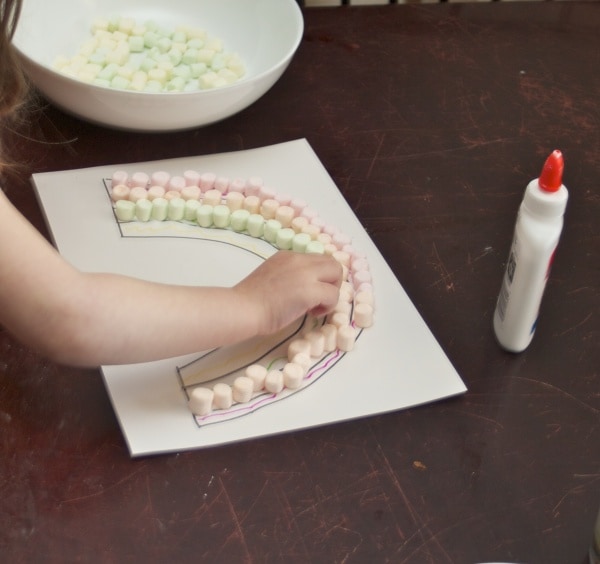 They loved this activity so much they had the rainbow hangin up in their room for probably a year afterwards.
Click below for resources
Marshmallow Sensory Play
This fun activity came from the blog Fantastic Fun and Learning. I set the girls up with one bin of marshmallows, one bin of cold water, and one bin of hot water.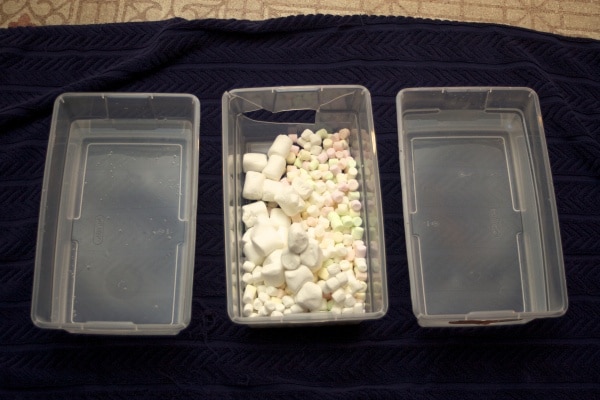 The girls dove right in. Moving the marshmallows back and forth, squeezing the water out of the them, and eventually adding other toys to the party.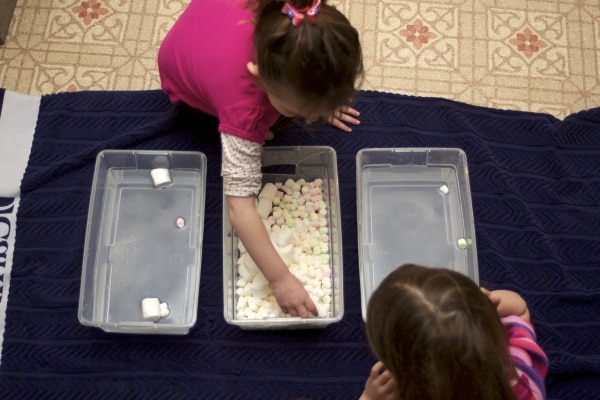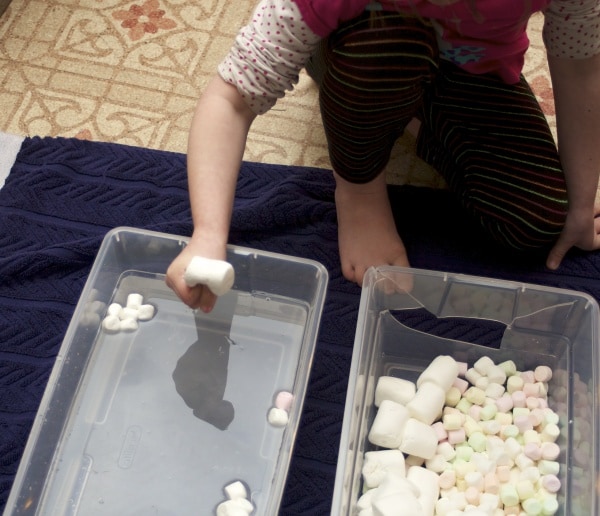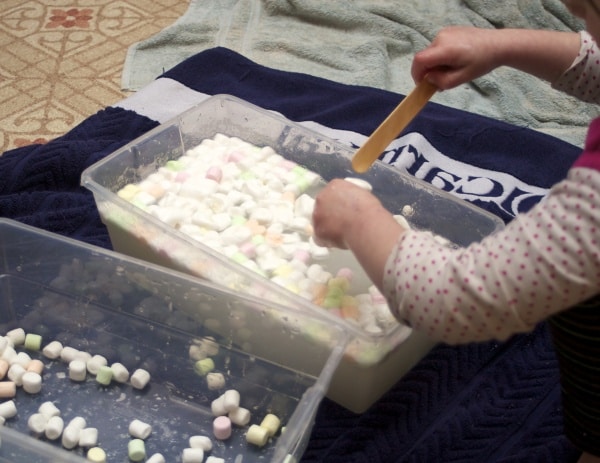 Check out the materials to do this activity by clicking the links below
That wraps up some of work for the letter M. For more letter of the week work, click here! '
Looking for ALL our Letter of the Week work? Check out this round-up post!
What are some of your favorite activities for the letter M? Let me know in the comments. I would love to hear them.
Thanks for stopping by!
WANT TO REMEMBER THIS POST FOR LATER? CLICK HER TO SAVE TO YOUR FAVORITE PINTEREST BOARD!!