Keep reading for over 25 ideas and activities to do at home with kids!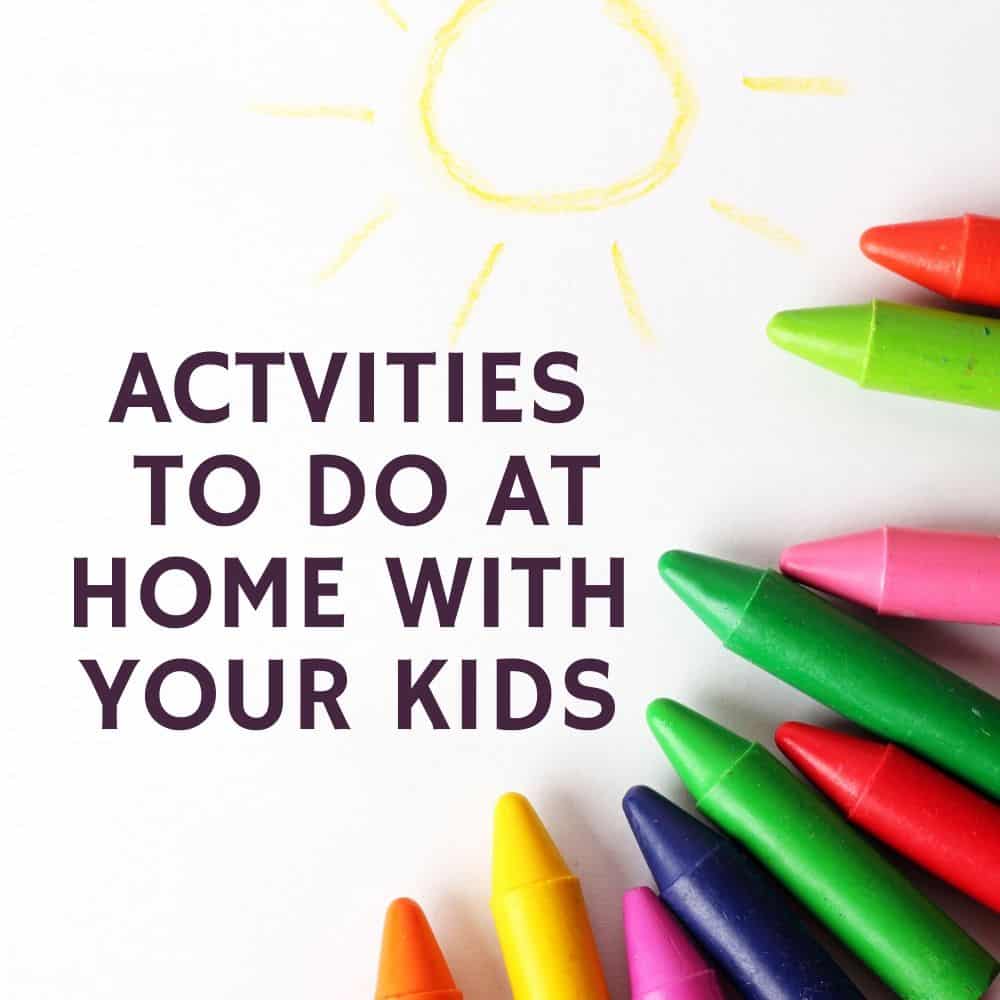 I'm going to let you in a little secret. Just because I homeschool my kids doesn't mean I love being around them all the time 😱Huge shock I know. The stereotype of homeschool moms directing every aspect of their children's lives is very real. But most homeschool moms do schoolwork, in some form or other, and then everyone goes about their day playing and living life.
We have a basic schedule, but for the most part my kids spend a majority of their day playing, reading, or enjoying screen time that they have earned. We only have about an hour of sit-down school work each day. Not because I don't want to teach them, but because that isn't how they want to learn.
They want to explore, play, build Legos, read books, invent games, ride bikes, play with the neighbors, go to the library, play video games, etc, etc, etc. And rather than fight them, I have embraced the play-based homeschool life that we have.
It's why I always recommend playing when people ask what their kids should do when they are done with schoolwork. Just let them play! Fred Rogers said "Play is often talked as if it were a relief from serious learning. But for children play is serious learning. Play is really the work of childhood."
Tips for Free Play
We started homeschooling in 2013 so my kids have had A LOT of practice perfecting the art of play.
And your kids can learn the art of play also! All you have to do is give them the chance. Set aside a dedicated amount of time as free play. Let your kids know what they can and can't do. Then get out of the way! Don't micromanage it. Let them play. Then let them clean it up.
Things to do at Home With Kids
Mark Twain said, "I never let schooling interfere with my education." Once the schoolwork is done, don't stress. Let the kids play. That's when the real learning begins.
Thanks for reading!