Letter F activities to help preschoolers learn the alphabet!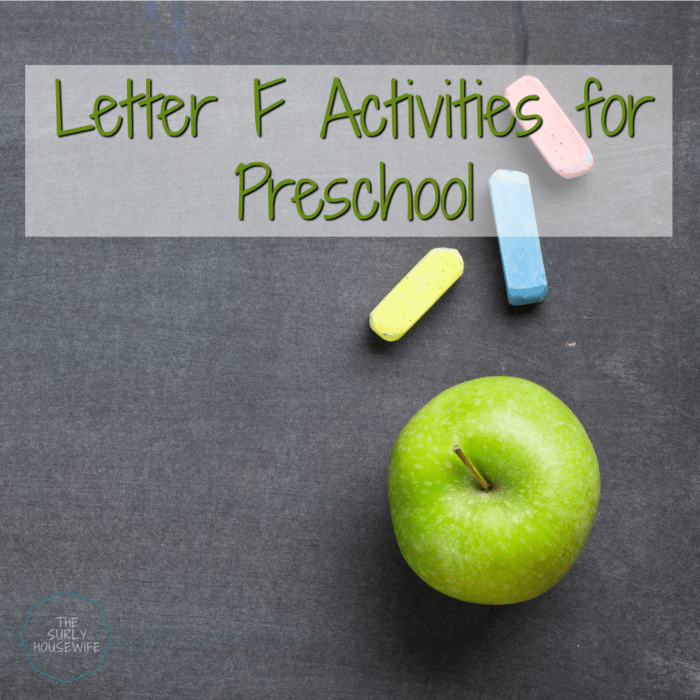 One area of writing where my children are particularly lucky is their last name. Frey. It's short, easy to write, and it means their last name is at the beginning of the alphabet. It's pretty much always mispronounced thanks to Game of Thrones and my husband's ancestors from changing it from Frei to Frey, but that is neither here nor there.
The letter F! It's the topic of this blog post and the next letter in our Letter of the Week curriculum. Our homeschool preschool was filled with lots of books, lots of play, and some sit down work. Today I'm going to show you some books to go along with a few worksheets and sensory activity all relating to the letter F.
Homeschool preschool doesn't need to be difficult or overthought. Actually just reading aloud to your children is enough! But if your kids are anything like mine, they enjoy doing "school" aka sitting and doing worksheets, then this is the blog post for you. Homeschooling is personalized for each family, one of the main reasons homeschool families choose to homeschool in the first place!
Our preschool "curriculum" was super simple and followed the "Letter of the Week" format. For the letter "F" we did activities that related to fairies, frogs, and fireworks. At ages 3 and 5, we spent about 30 minutes to an hour each day a few sit down activities and crafts. Most of the time the kids were playing together, but we also read books, went to the library, and spend time with our homeschool group.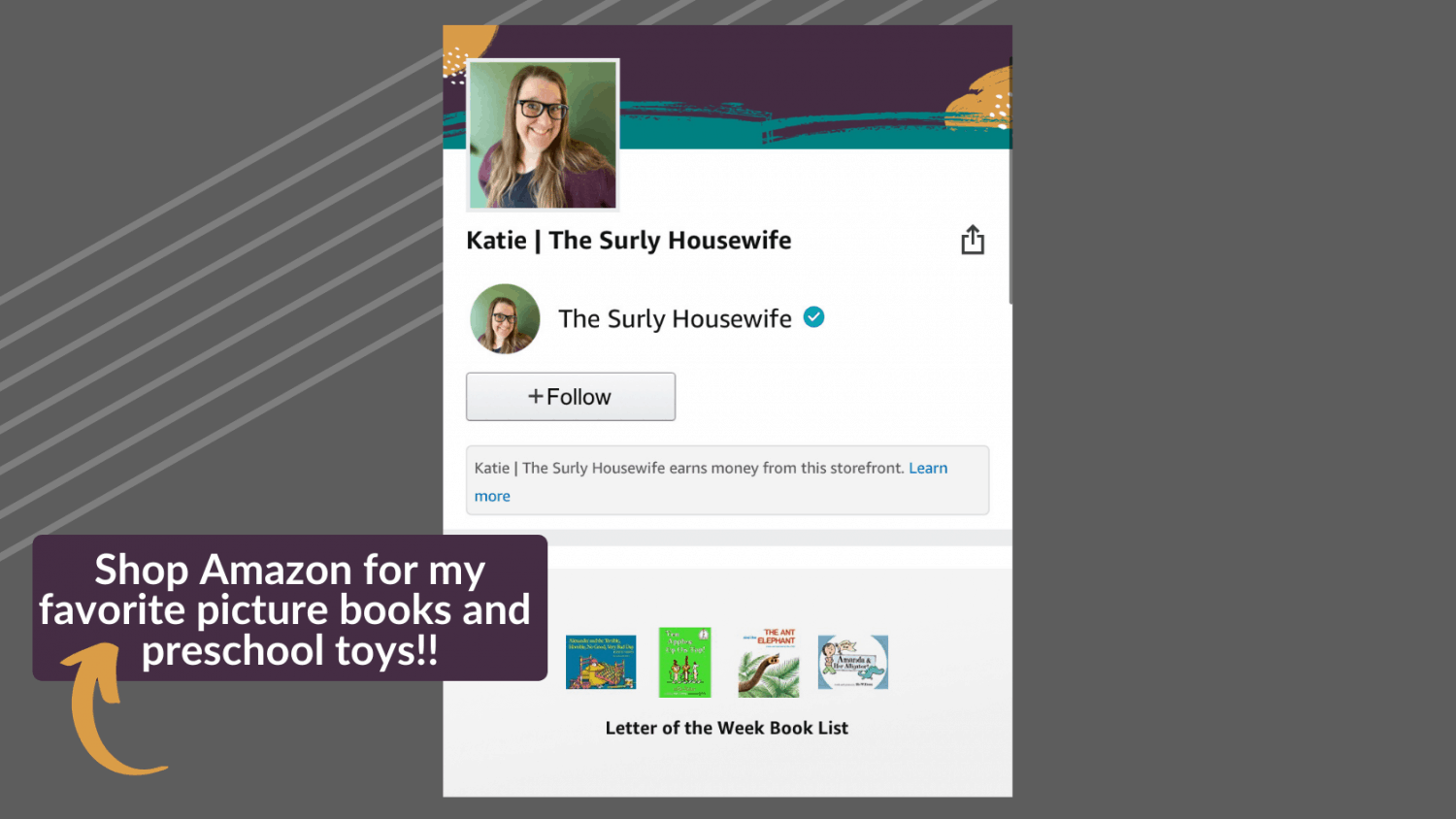 This post contains affiliate links. If you click and make a purchase, we earn a commission at NO extra cost to you. For more information, please read my full disclosure policy.
Letter F Activities for Homeschool Preschool
Day One – Worksheets and A Fly Went By
Who else had this book growing up and read it religiously?! There is something so fun about reading a book you read as a kid to your own kids. Did I say fun? I mean surreal. I mean seriously, when did we become the grown-ups?! I swear sometimes I look around my house and think to myself, "These kids look to me. I'm in charge! When did this happen?!" But I digress.
"A fly is followed by a menagerie of characters in this humorous cumulative tale edited by Dr. Seuss. When a young boy sees a frantic fly buzzing past, he asks where the fly is headed—and with that, a chase begins. The fly and the frog, the cat and the dog, the pig and the cow, the fox and the hunter . . . who is causing all the fuss? A Fly Went By will have young readers buzzing with excitement!"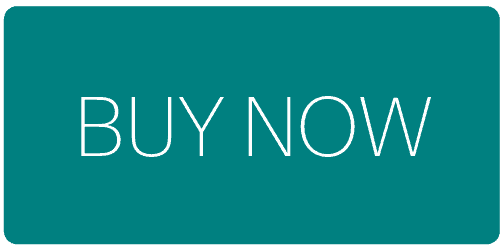 Our Letter F printables were a Fairy Printable Pack from 1+1+=1 and just like all of Carisa's worksheets, my kids loved these.
They include tracing, sorting, 1:1 correspondence, mazes, dot pages, and more. They are totally free to download at the link I provided above.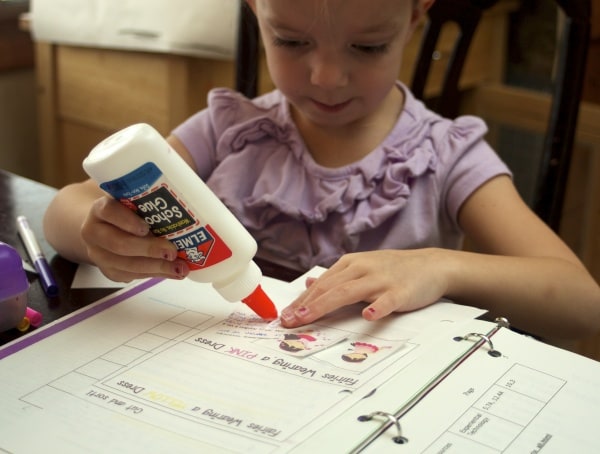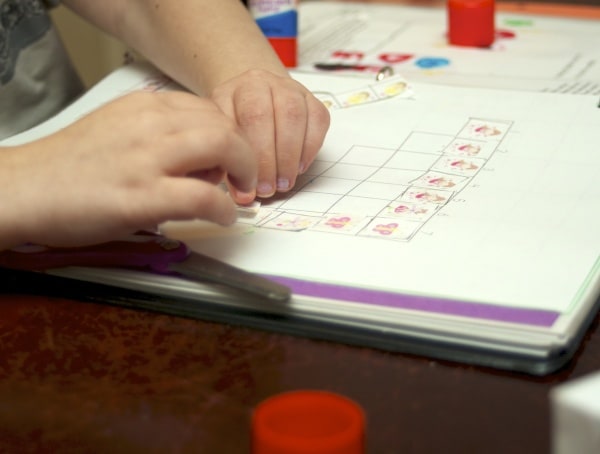 We also used the fairy printables to add to our ABC book. Each week we added our next letter to the book by either gluing, coloring, painting, or stamping something that started with that letter. For the letter f, we glued these fairy printabes to the letter F.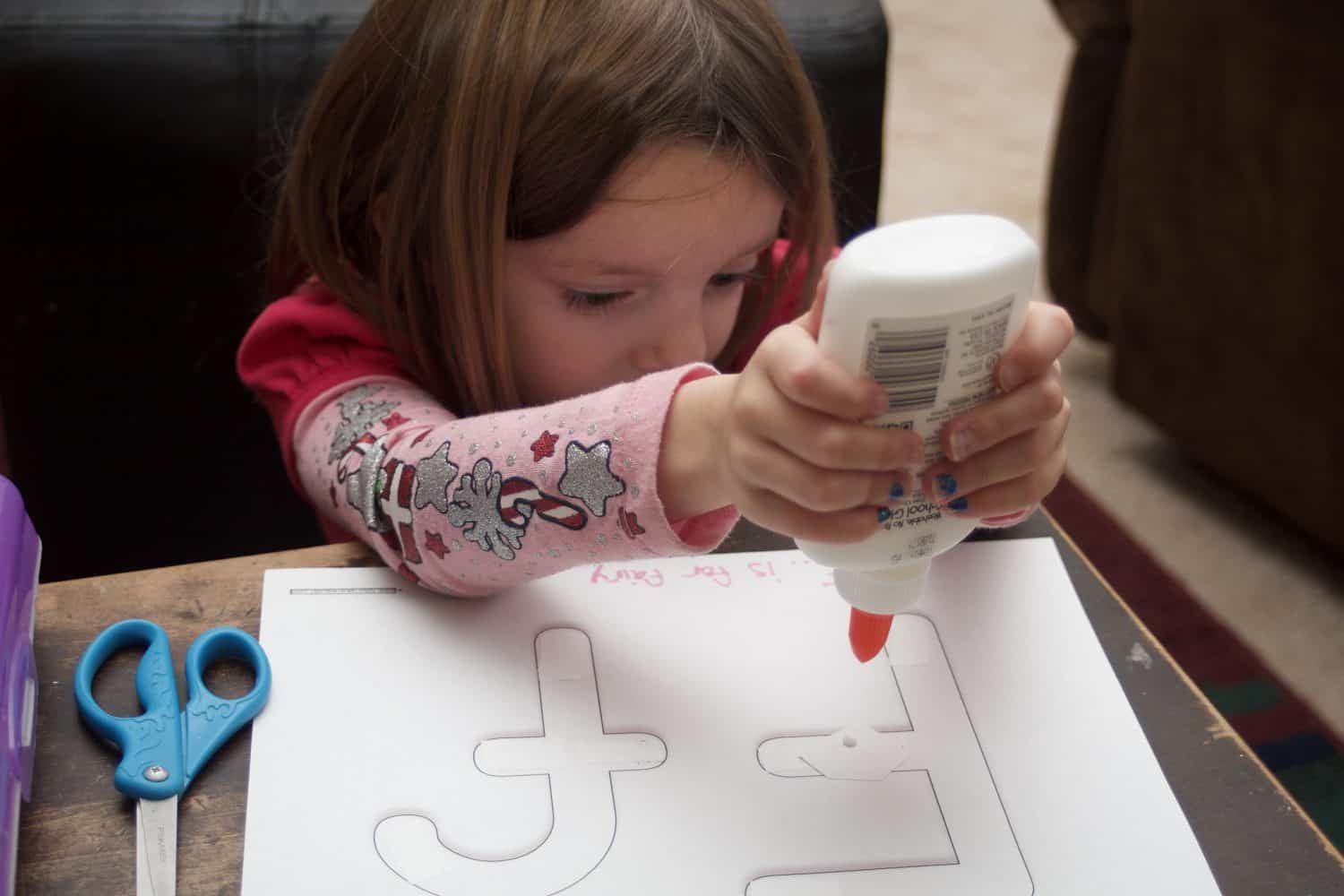 Day Two – Animal ABCs and The Story of Ferdinand
Ferdinand doesn't want to butt heads with other bulls (literally), he would rather sit and smell the flowers. So what will happen when Ferdinand is picked for the bullfights in Madrid? Find out in this classic book with a timeless message.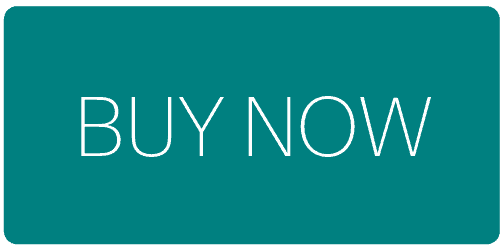 The Animal ABC printables, also from Carisa also, are another family favorite. If you kids love animals they will love these vibrant and fun worksheets. There is a cost if you want to purchase the ENTIRE set, but you can download the individual letters for free to find out if you child likes them.
They including coloring sheets, tracing sheets, information page, a letter craft, and more!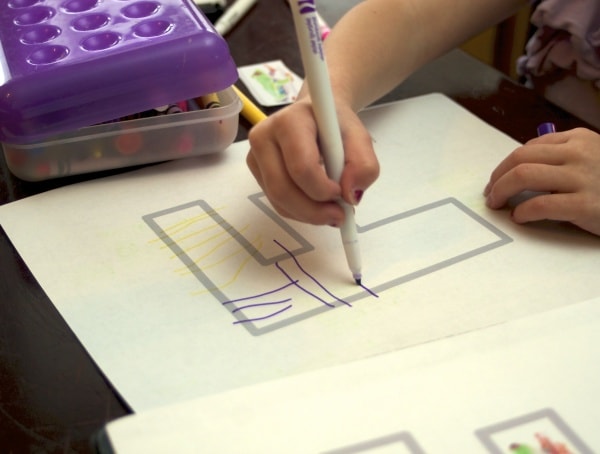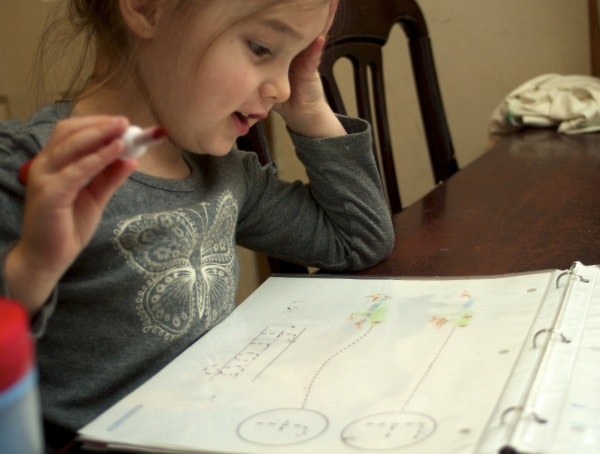 Day Three – Sensory Play and The Rainbow Fish
My kids were first introduced to Rainbow Fish as a board book but the longer picture book is wonderful as well. A cute story about the universal message of sharing is caring.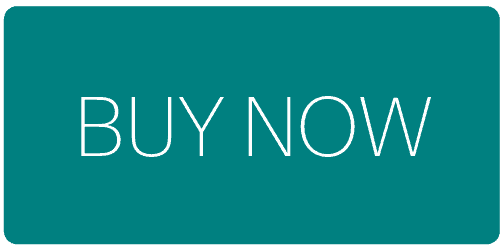 The letter F sensory activity was shaving cream fireworks. You put shaving cream on a tray, add glitter and food coloring, and use paint brushes to make a firework design. They didn't quite turn out how I (or the kids) imagined. They looked at me like I was crazy (as usual) but they dove in anyway.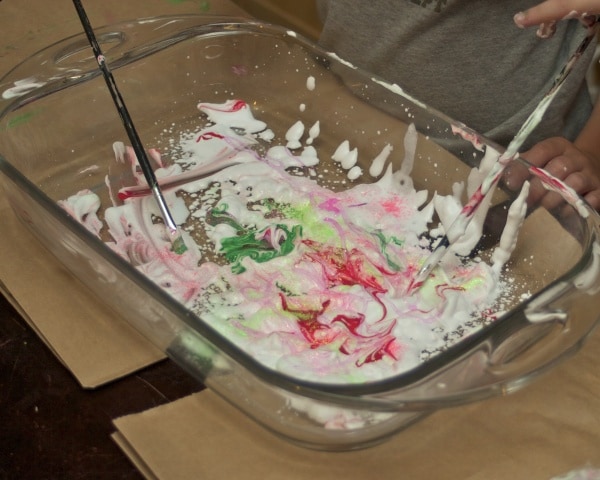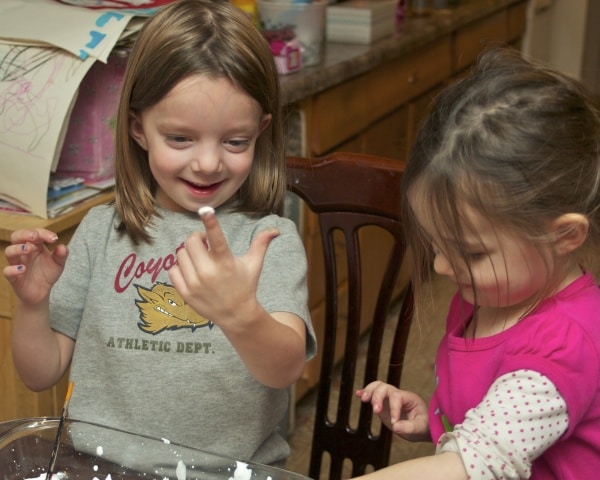 My little artist Lilly. I adore her 🙂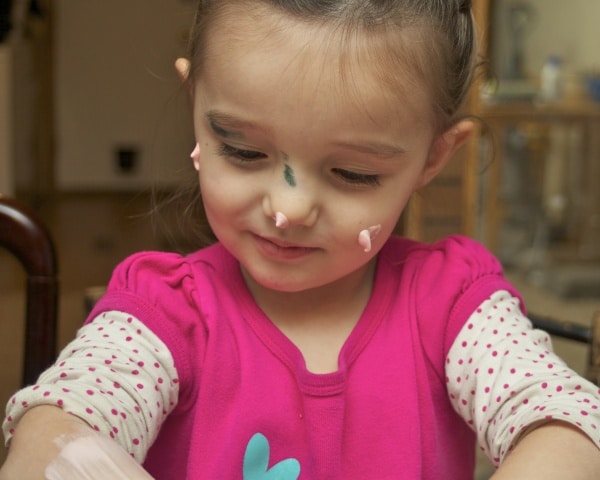 Letter F Books
Here are some additional Letter F books you could include in your homeschool!
The classic tale of friendship: Frog and Toad are always there for each other—just as best friends should be.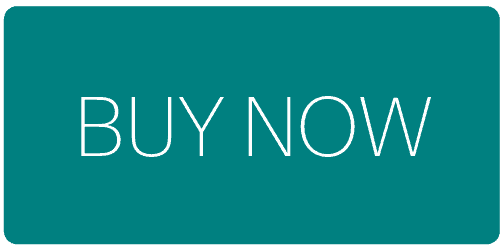 Eric Carle is a favorite around here and this book doesn't disappoint. "In this classic and heartwarming story, a very lonely firefly finally finds the friends he is seeking at the end of a tireless search for belonging."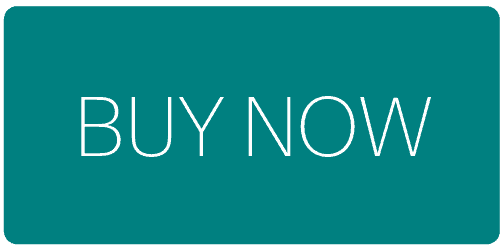 Looking for ALL our Letter of the Week work? Check out this round-up post!
Additional Recourses
I hope you enjoyed a look into our homeschool day, and I hope you found something you could implement in your own homeschool. Thanks for reading!
WANT TO SAVE THIS POST FOR LATER?? CLICK HERE TO SAVE TO YOUR FAVORITE PINTEREST BOARD!!