Letter G activities to enjoy with your preschooler!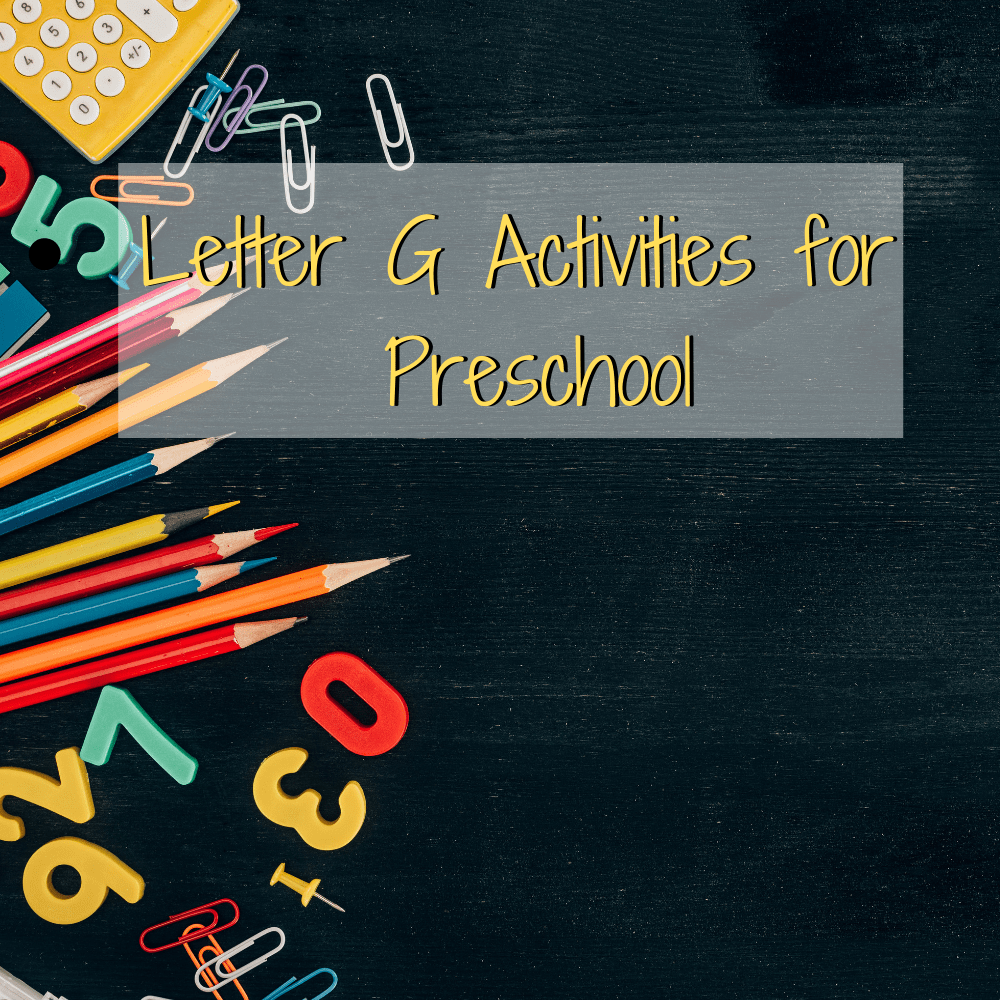 Congrats! You made it to letter G! If you are following the letter of the week formula alphabetically, it means you have been doing this homeschool preschool thing for about 8 weeks now. Amazing! Seriously, give yourself a round of applause.
Homeschooling preschool doesn't have to be difficult, but one of the hardest parts is sticking with it and not giving up. Feeling like you aren't doing enough or your kids aren't learning enough unfortunately part of homeschooling. But I promise you are. Just being there day-in and day-out with your kids and spending quality time with them is exactly what preschool aged kids need. A little bit of guidance and then a little bit of independence.
Which is exactly what our homeschool preschool was! It was filled with lots of books and lots of play. Our "curriculum" (if you want to call it that) was super simple and followed the "Letter of the Week" format. At ages 3 and 5, we spent about 30 minutes to an hour each day doing a few sit-down activities and crafts. However, most of the time they were playing together, which meant more solo time for me!
I love my kids and I love my job as a housewife and homeschool mom, but sometimes, Mama needs a minute.
Looking for my encouragement? Check out these posts!
But back to homeschooling 🙂 If you are looking for some simple and rich ways to spend time with your preschooler, I have 3 books and activities you can do together. You get some "schooling" done but it only takes you three days a week!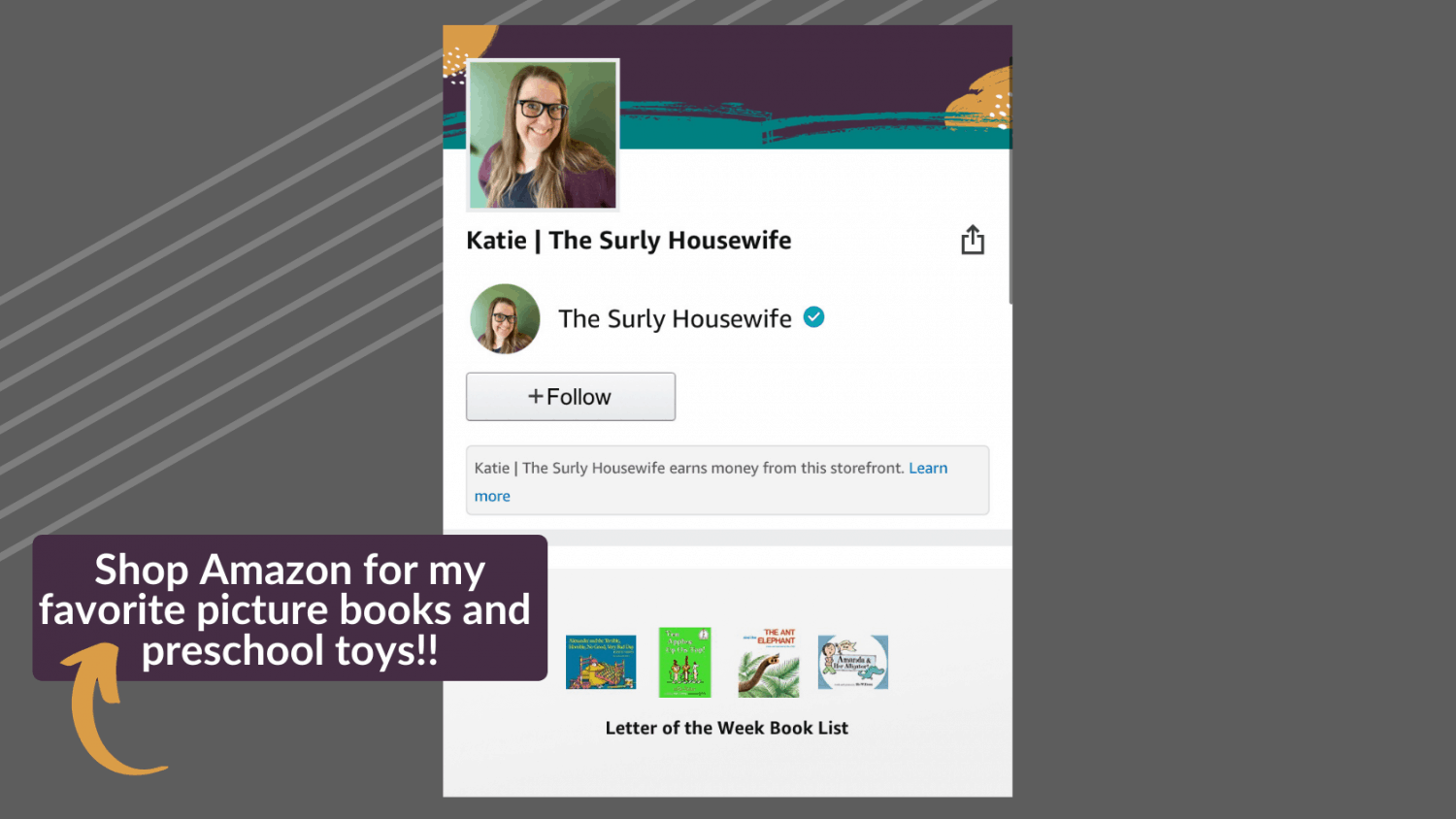 This post contains affiliate links. If you click and make a purchase, we earn a commission at NO extra cost to you. For more information, please read my full disclosure policy.
Letter G Activities
Day One – Worksheets and She's Got This
"Even Olympians have to start somewhere. And in this charming illustrated book, Laurie Hernandez tells the story of Zoe, a little girl who dreams of flying—and becoming a gymnast. When Zoe sees a gymnast on TV, she realizes that gymnastics is just like flying. But when she first goes to class and falls off the balance beam, she discovers that following her dreams is harder and scarier than she thought. Through this heartwarming and inspirational story, Laurie imparts important lessons she learned on her way to Olympic glory: You always have to get back up and try again, and you always have to believe in yourself."
For the letter G, my girls worked on gymnastics printables. These super cute worksheets come from homeschool blogger 1+1+1=1. They include tracing sheets, mazes, dot markers, and more! I love all of Carisa's printable packs and highly recommend you check out her site.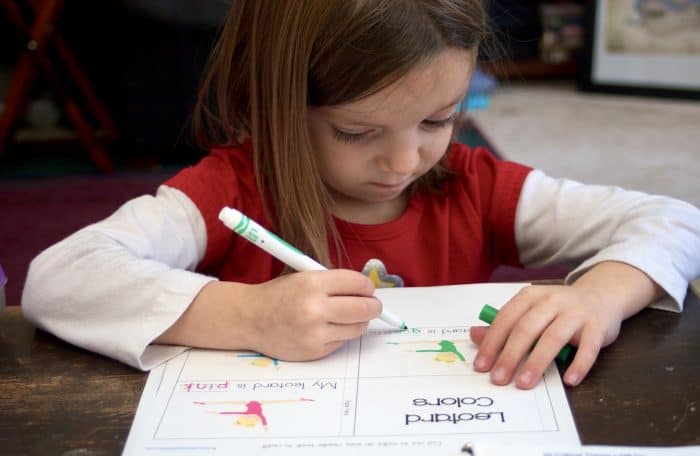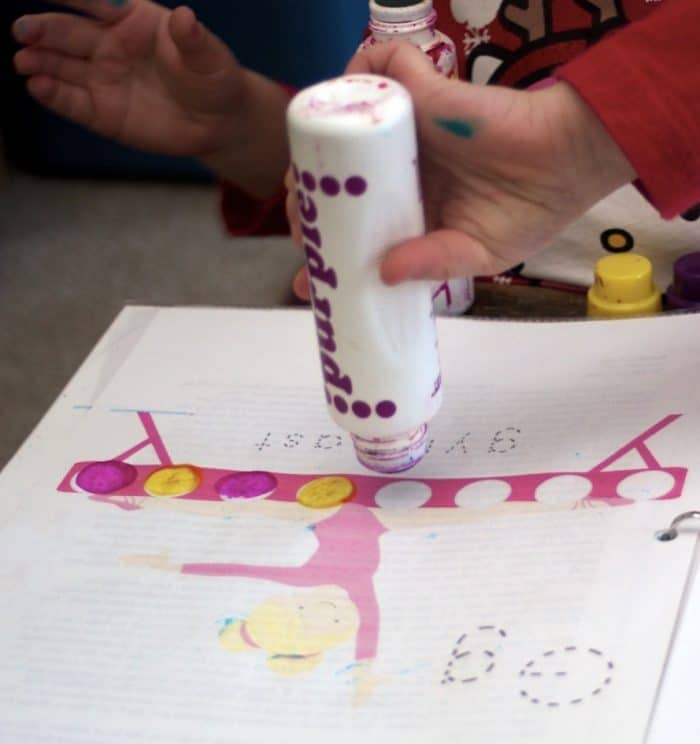 Day Two – Alphabet Books and G is for Goat
"Letter by letter, meet cart-pulling goats; clothes-munching goats; head-butting, hill-climbing, tail-wagging goats! Cats, chicks, dogs, and bunnies play along with these friendly goats, joining in the fun. From A is for Apple to Z is for Zoe, these rascally animals just won't stop until they've romped through the whole alphabet."
Alphabet books pair well with the day we create our own alphabet books!! For each letter we added to our ABC book, phonics book, and transportation book. G was for green so the kids used their artistic tool of choice to color in the G. Here Lilly used her dot markers.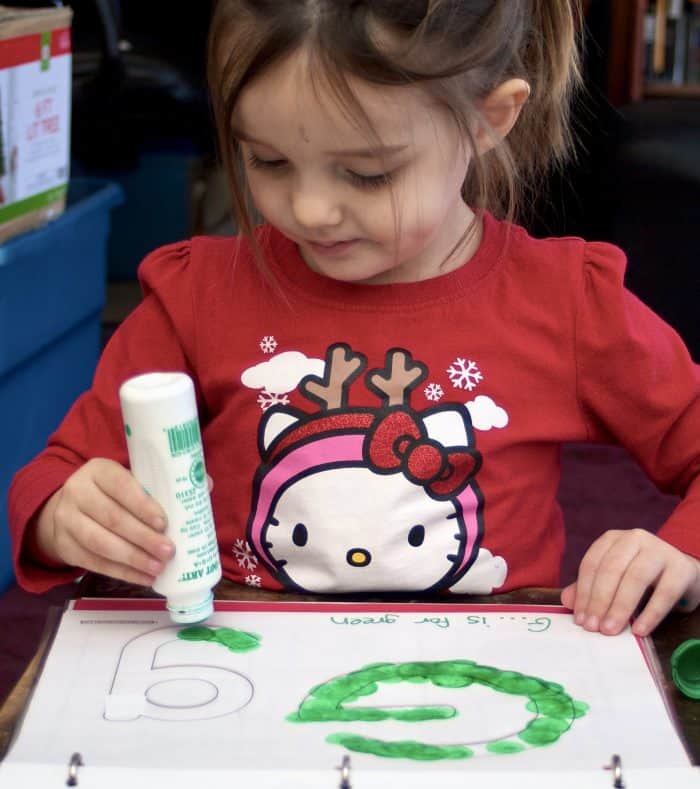 They looked forward to this activity each week, and when you are all done, you have an awesome keepsake.
For our phonics book the girls would have pictures from a magazine and they would find pictures that started with the respective letter and they would cut them out. Easy peasy.
For our transportation book we would work on a craft for each letter. G was for garbage truck. I didn't take any pictures of the finished project but click the link below to download it for yourself! The crafts from Learn, Create, Love are another favorite in our house and the girls could do them for hours!
Day Three – Green Goop and Green Eggs and Ham
Now OF COURSE you could read Bartholomew and the Oobleck, but because I referred to it as green goo, we chose to read the GREEN Dr. Suess book which is, of course, Green Eggs and Ham. If I had to choose a favorite, I would say this is one of my FAVORITE pictures books about Sam and his compulsive need to get you try green eggs and ham 😉
I know I sound like a broken record, but my kids LOVE this activity. Years later they still ask to make oobleck and play in the green goo.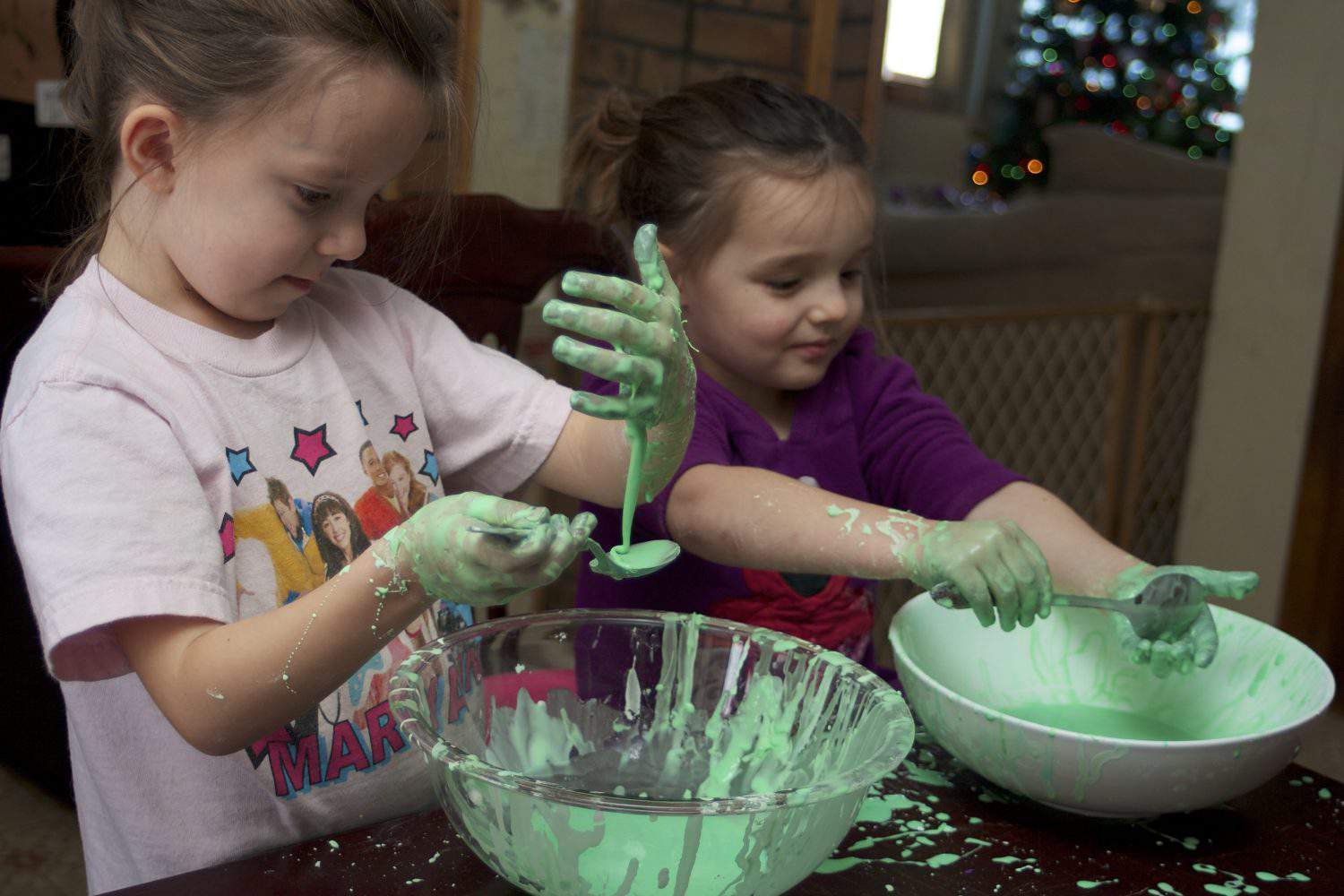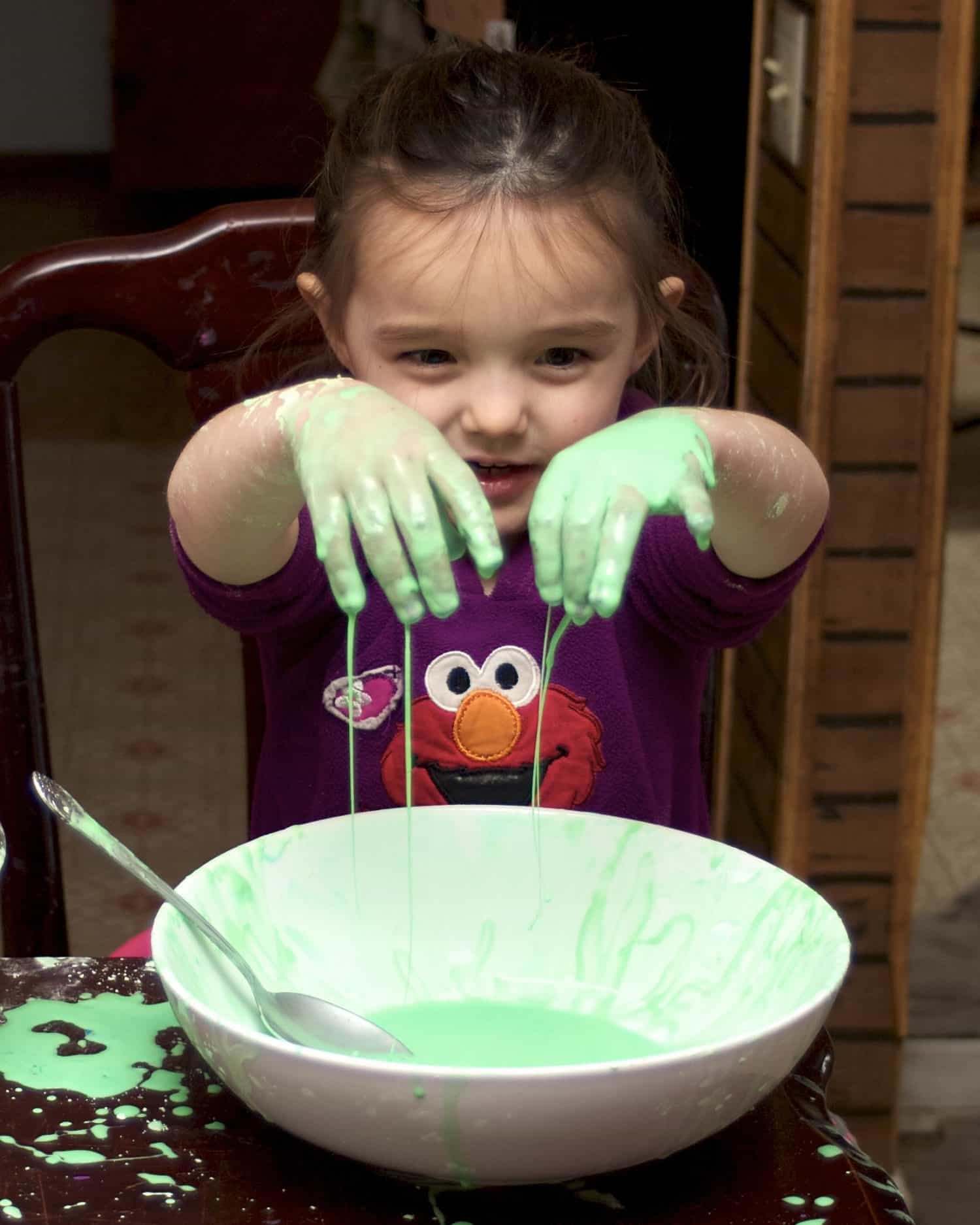 Letter G Books
Some additional letter G books you can read with your kiddos!
"In the original book about the curious monkey, George is taken from the jungle by the man in the yellow hat to live in a new home, but oh, what happened! Though trying to be good, George is still very curious and takes a swim in the ocean, escapes from jail, and goes for a flying ride on a bunch of balloons. This treasured classic is where it all began for the curious, lovable monkey and is a must have for any children's book collection."
The Grouchy Ladybug by Eric Carle
"As children follow the Grouchy Ladybug on her journey, they will learn the important concepts of time, size, and shape, as well as the benefits of friendship and good manners. The Grouchy Ladybug is the story of a bad-tempered bug who won't say "please" or "thank you," won't share, and thinks she is bigger and better than anyone else. Readers will love how this testy ladybug introduces them to many new animals and learns that maybe being grouchy isn't always the best option."
Gingerbread Friends by Jan Brett
"Confident and cocky, the Gingerbread Baby happens upon a bakery, where he dances and prances in front of a sugar cookie girl, trying to make friends. But she just stares and doesn't say a word, like all the other sweet treats he tries to meet. Discouraged, the Gingerbread Baby runs home, chased by a long line of hungry creatures, where Mattie has a fantastic surprise for him: gingerbread friends that fill a giant fold-out page.
There you have it, our letter G unit. I hope you found something you can implement in your homeschool!!
Additional Recourses
Thanks for reading!