Keep Reading for Letter N Activities and Books for Home Preschool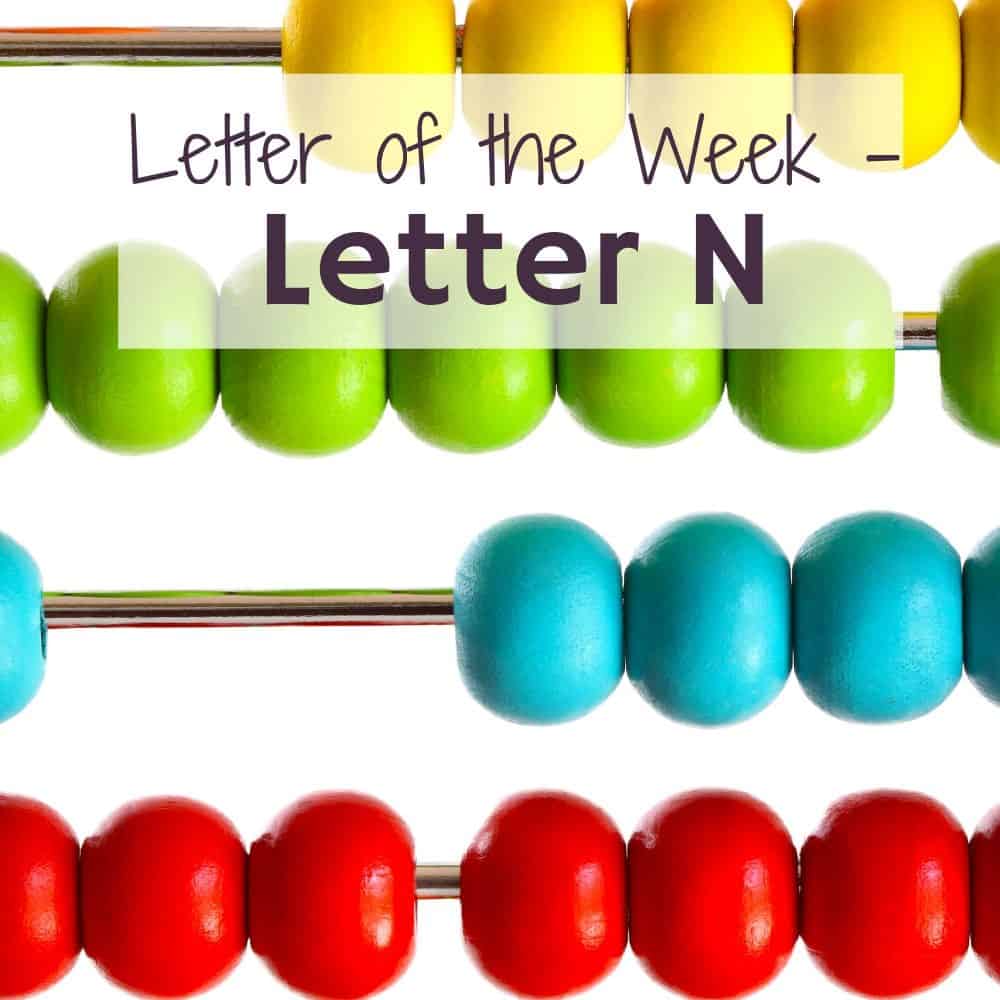 We all have things we wish we could have done differently. I, for one, would love to go back in time and feature nougat as the theme for letter N in our home preschool. Stranger Things anyone?!
Anyway, this blog post is about the worksheets and books we used for the letter N. Our home preschool followed the Letter of the Week format. It allowed my planner brain to have a theme to focus on but it was still flexible enough to change directions if I wanted to.
For example, instead of planning A is for apple, B is for bear, etc I just viewed it as letter themed until we got closer to that respective letter.
If I planned out my years months in advance, I would have had no idea what to do for the letter O. But by waiting a month or two before we go to O, Frozen came out, and they were obsessed with Olaf and then I found our topic for letter O.
If you enjoy doing learning activities and reading with your child, then this blog post is for you! I have a simple 3 day preschool schedule that follows the motto: lots of books and lots of play.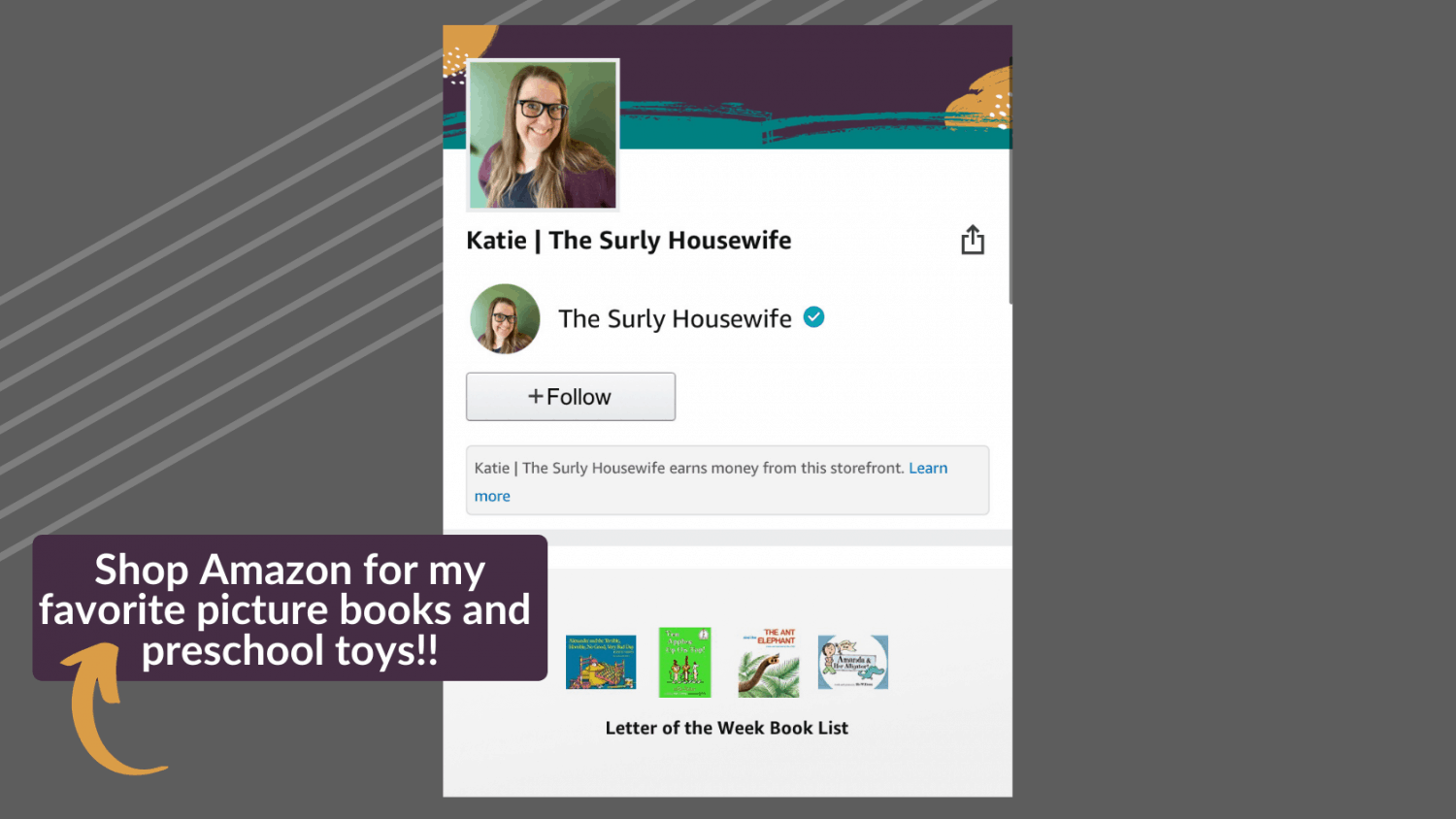 This post contains affiliate links. If you click and make a purchase, we earn a commission at NO extra cost to you. For more information, please read my full disclosure policy.
Letter N Activities
Day One – Printables and Nana Upstairs and Nana Downstairs by Tomie dePaola
"Tommy is four years old, and he loves visiting the home of his grandmother, Nana Downstairs, and his great-grandmother, Nana Upstairs. But one day Tommy's mother tells him Nana Upstairs won't be there anymore, and Tommy must struggle with saying good-bye to someone he loves."
We used several different printables to work on letter identification. Which is what my goal was during this stage of our home preschool. Homeschool preschool is all about introducing your child to books and letters and sounds. Mastery comes the more they read or are read to.
First was letter writing, or rainbow writing, from Time 4 Kindergarten. The purpose of this worksheet is for the child to repeat writing the same letter over and over again on top of each other. It's one of the simplest exercises you can do!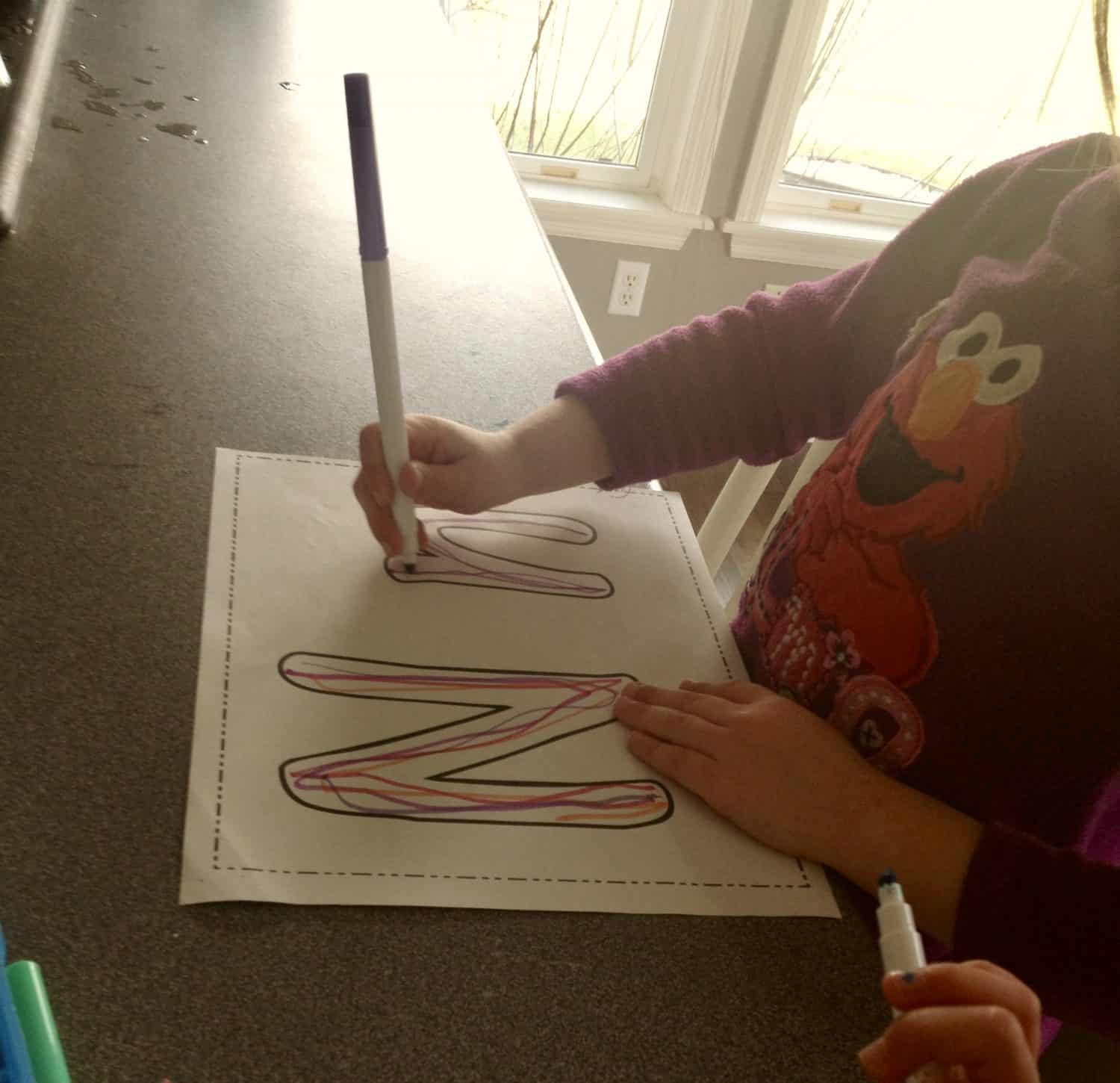 You can also use a printable similar to this to create an ABC book! Instead of practicing writing you fill the letter N with something that starts with that letter. For letter N we used number stickers: N is for numbers. It's a quick and fun activity that provides continuity between each of the letters.
Next were letter mazes from 1+1+1=1. My kids LOVE these ones. You follow the letter n to get the nest to the butterfly. You can use markers, pom poms, dot markers or small stickers, laminate or put the worksheet in a sheet protector and use a dry erase marker for multiple uses, or color in each box. Whatever your child likes!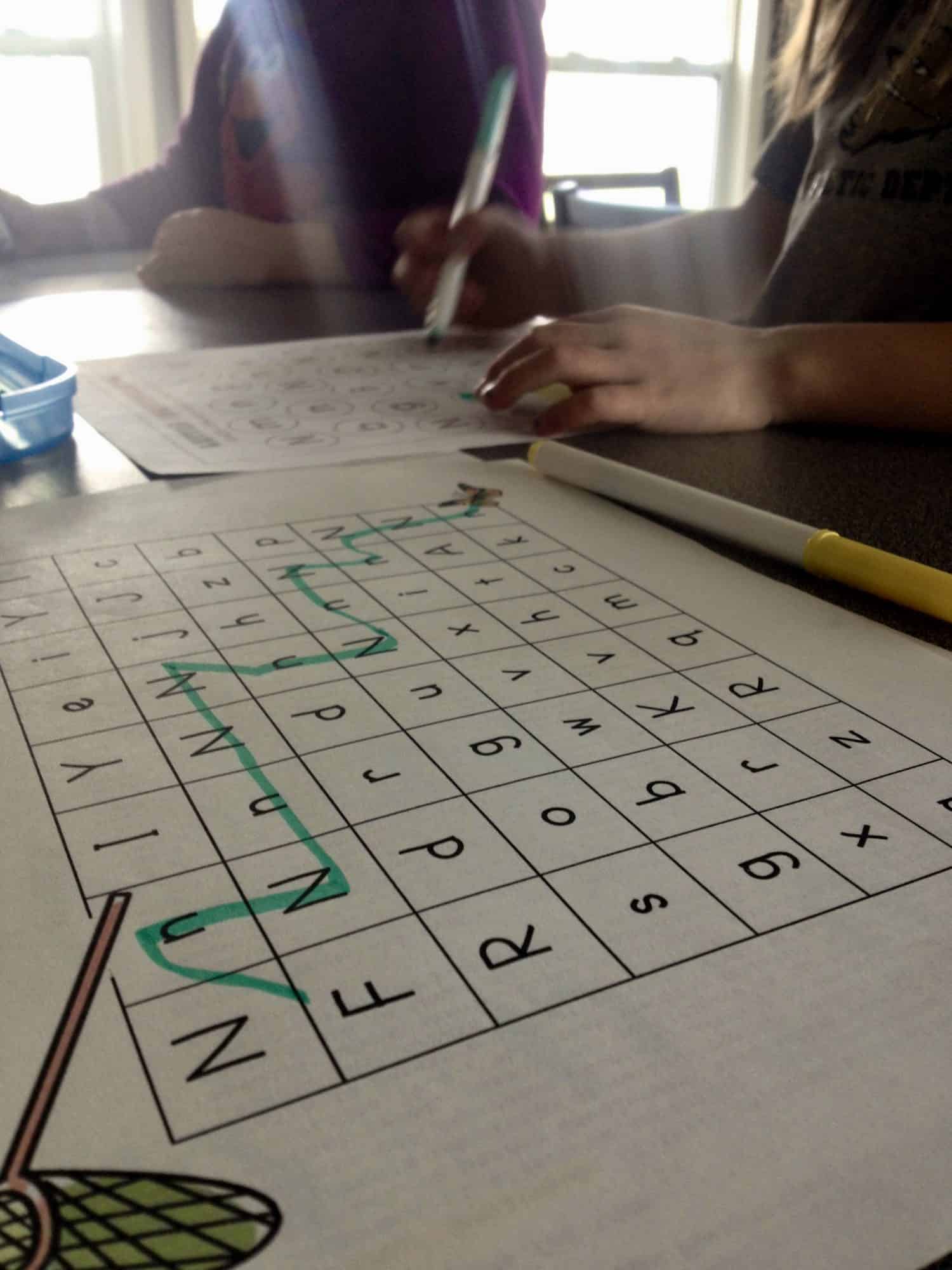 Another printable they loved was animal ABCs where you glue animals on the letter to make the shape. N was for newt. The kids always drew or painted on the letter first before gluing the animals.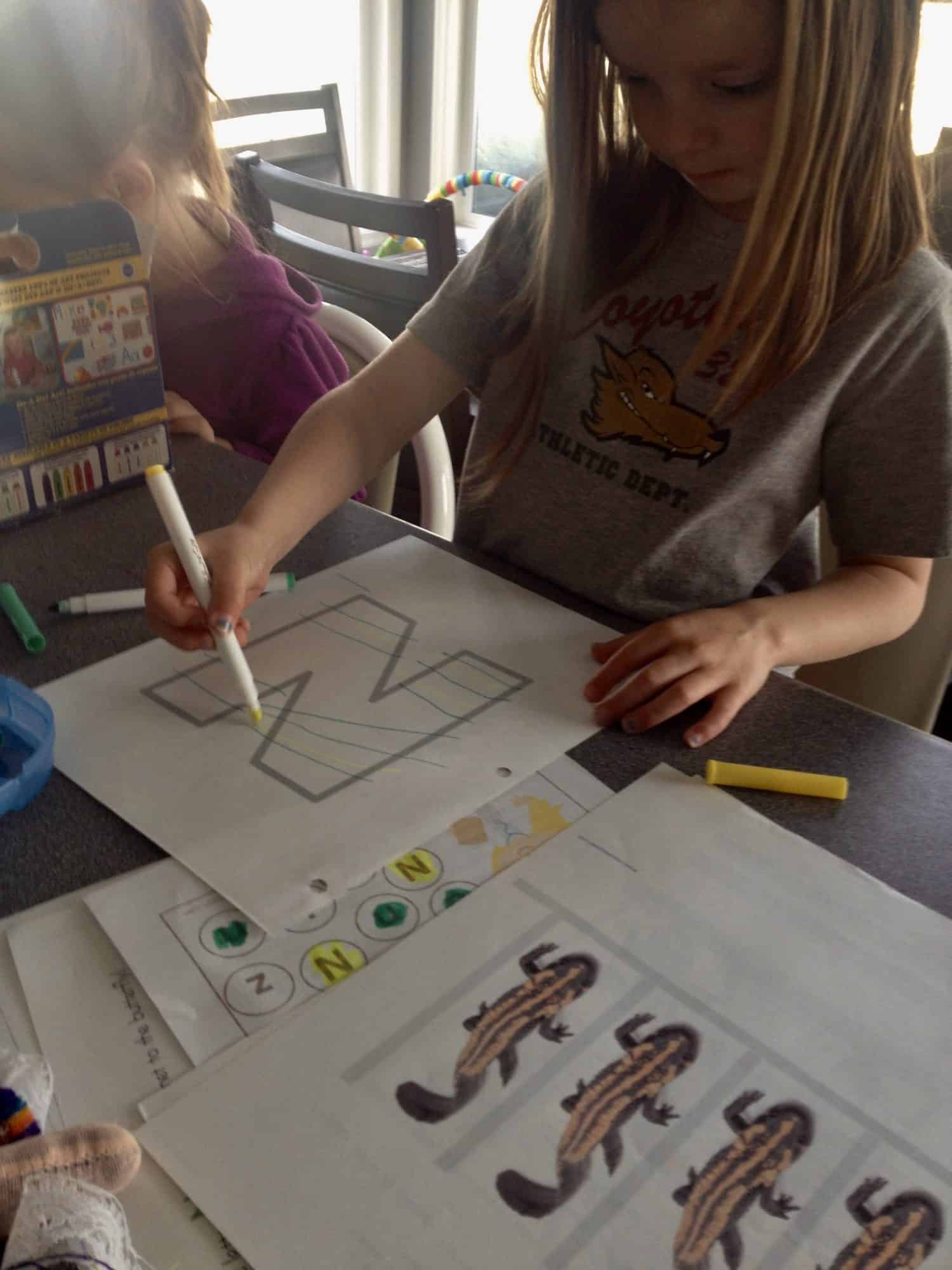 We used all three of these printables for different letters and I highly recommend all of them! They are simple, functional, and my kids loved them.
Day 2 – The Napping House
"A cozy bed, a snoring granny, a dreaming child, a dozing dog, a snoozing–WAIT! There's a surprise in store, and little ones will want to discover it over and over again. So pull on your sleeping cap and snuggle in for a timeless cumulative tale that's truly like no other. "
Extension activities are great, especially if you have kids like mine who LOVE to sit and do them. But what if your child doesn't? It's totally fine. Children gain just as much from just sitting and listening to you read a book.
The Napping House is a wonderful read aloud because the repetitive and predictive text is something kids preschool aged love! Parents not so much 😉 but I have linked below a video to reference the cadence and method of reading aloud a book like this.
The act of reading aloud, even a simple one like The Napping House, provides a deep and meaningful connection with your kids. As Sarah Mackenzie said in her book, The Read-Aloud Family, "As you are reading those same simple books over and over (and over), you are giving your child an amazing jumpstart as well as a beautiful connection with books, and-most importantly-a special bond with you."
Day 3 – Chocolate Nests and My Nest is Best
"Mr. Bird thinks his nest is the best in the world—until Mrs. Bird tells him it's all wrong. Adapted from P. D. Eastman's classic The Best Nest, simple and sturdy flaps, wheels, and slide tabs bring Mr. and Mrs. Bird's quest for "the best nest" to life when their "mailbox-nest" gets a delivery, their "church-bell" nest cling-clangs, and a storm blows them into the best nest of all. And you can guess which one that is!"
To go along with My Nest is Best, we did a chocolate nest activity. It was around Easter so I had seen it floating around Pinterest!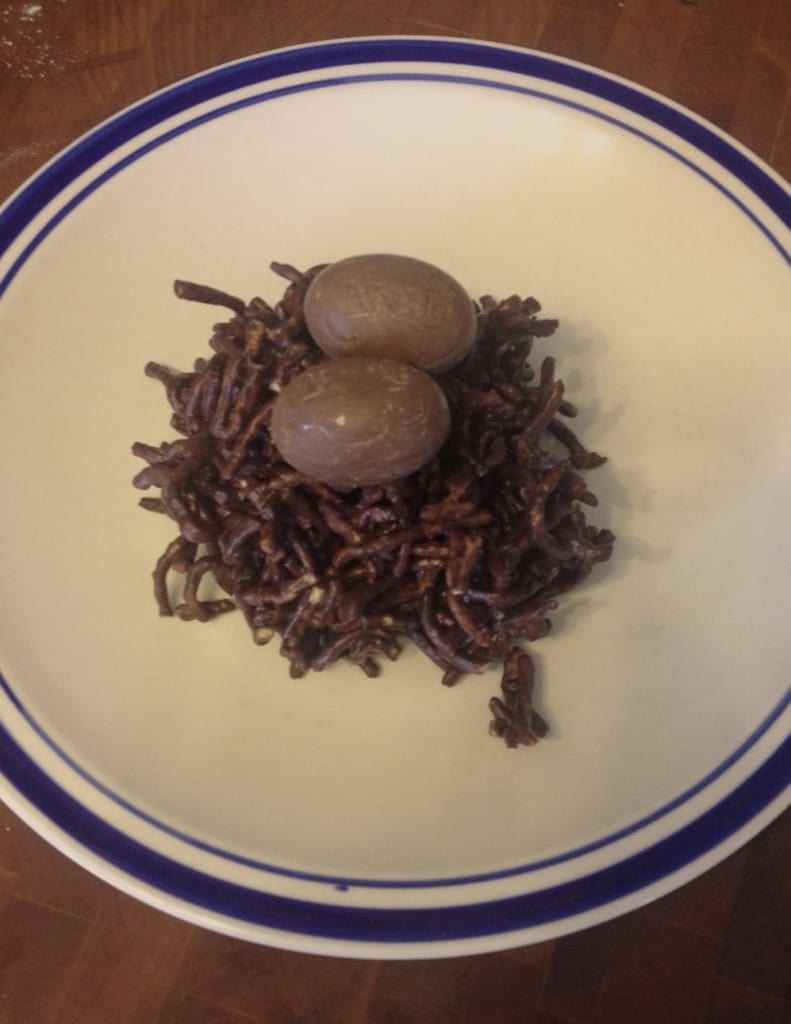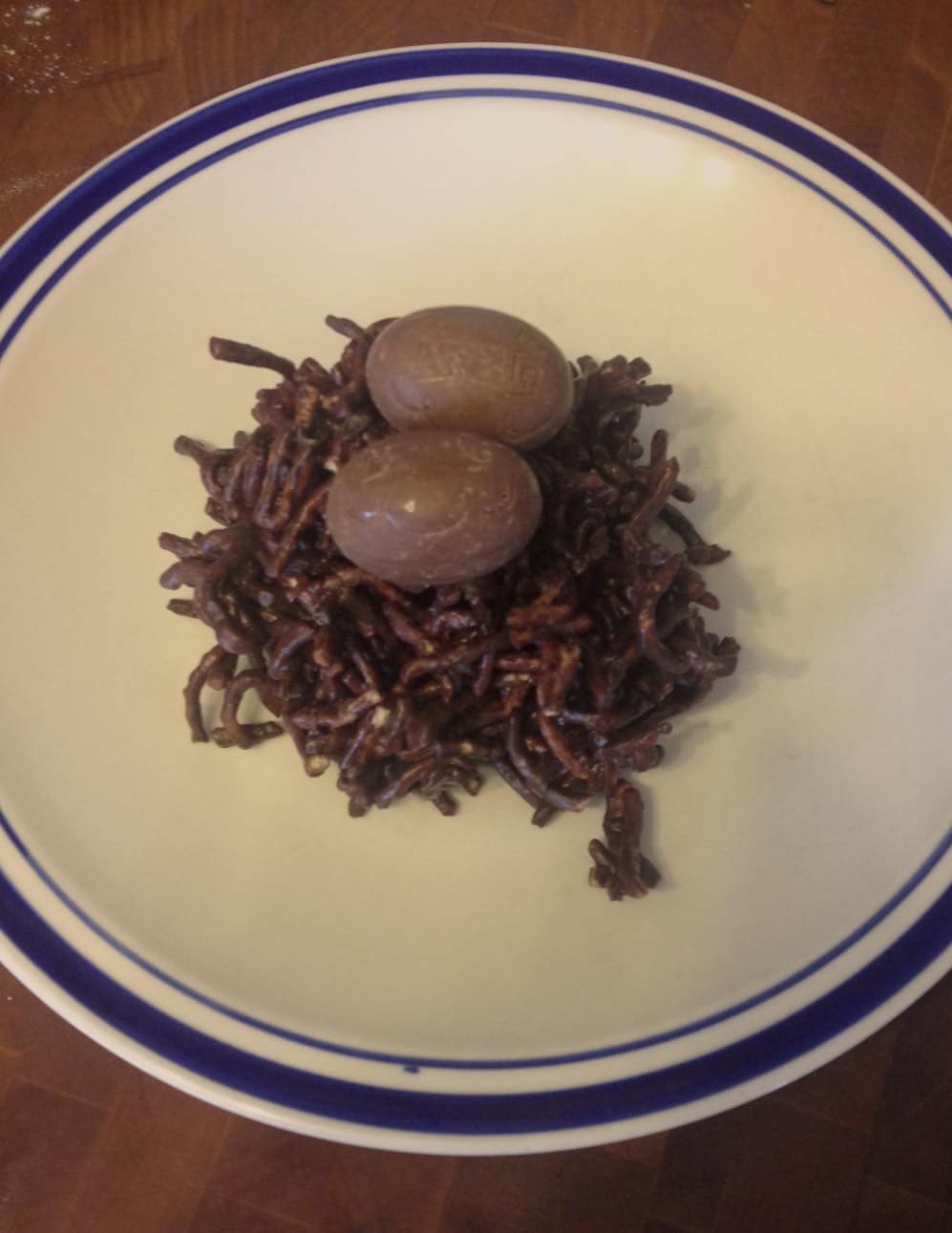 Such a fun (and tasty) activity! The girls had the sensory experience of breaking up the chocolate, melting it, and stirring it together with the rice noodles.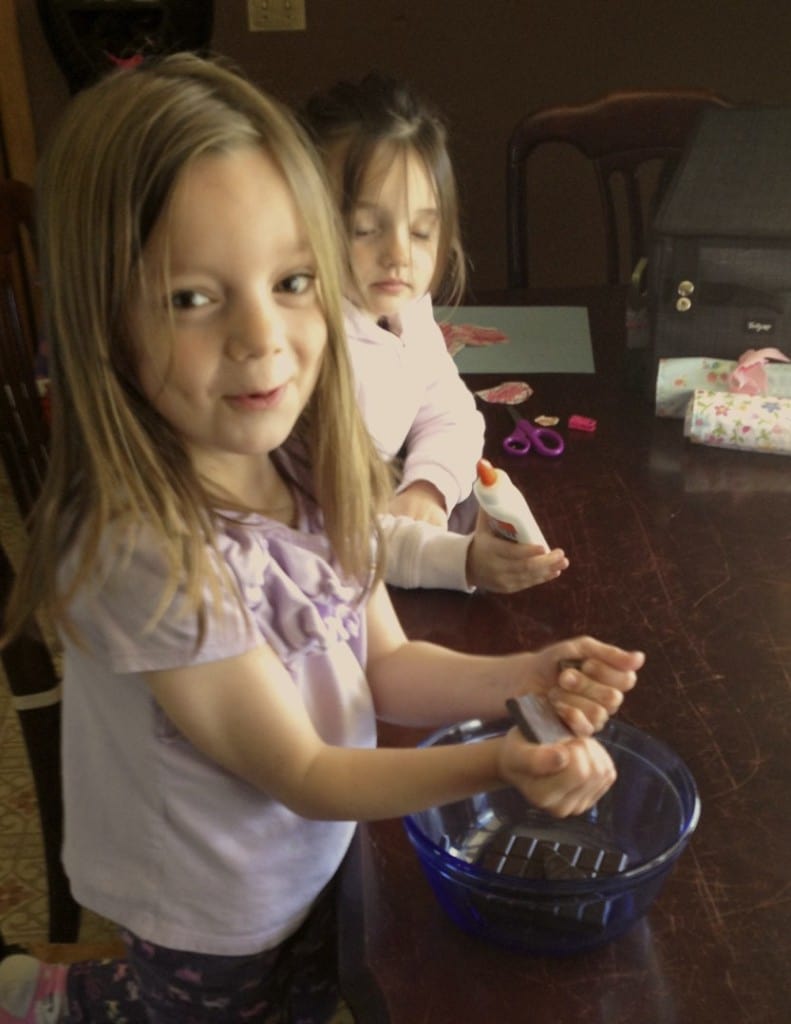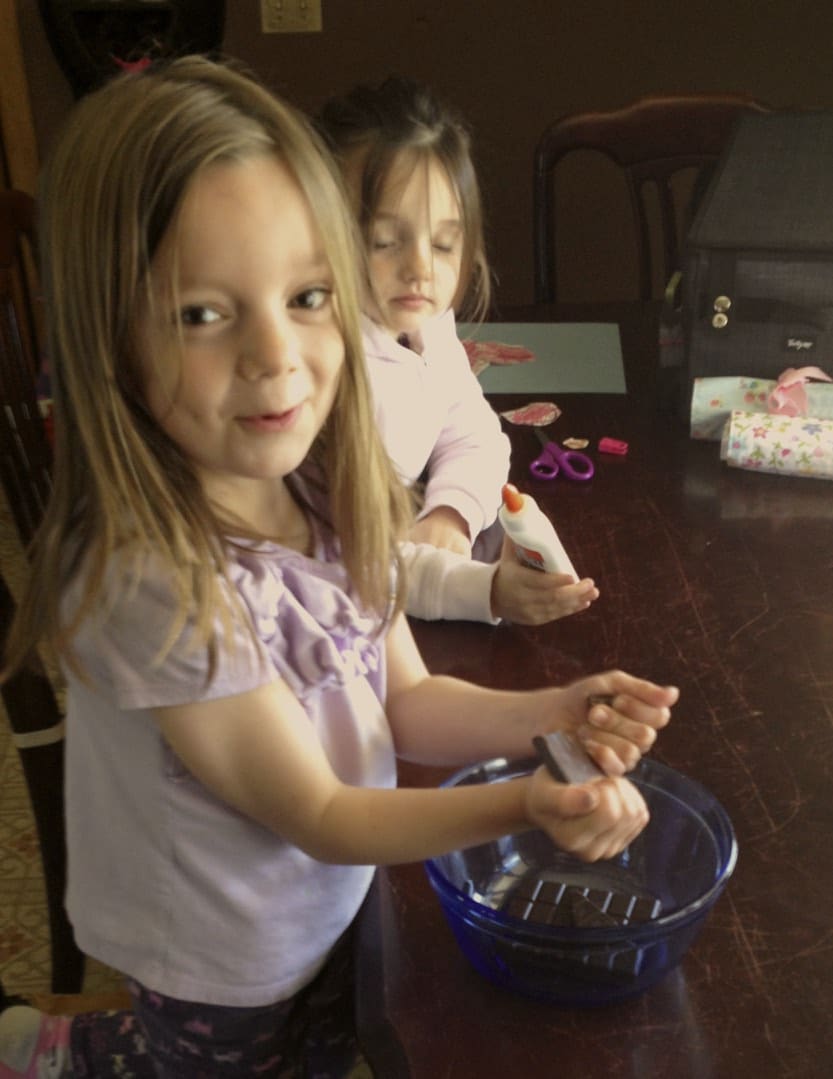 I didn't get any spectacular photos of this activity so if you want a closer look click here for Sugar and Cloth's step-by-step directions.
Recommended reads:
Sadly, our letter N work didn't include any nougat, but we had fun none the less. Homeschool preschool should be kept super simple and a lot of fun. What does your home preschool look like? Drop a comment below and let me know!
WANT TO SAVE THIS POST FOR LATER? CLICK HERE TO SAVE TO YOUR FAVORITE PINTEREST BOARD!