Keep Reading for Letter O Activities and Books for Home Preschoolers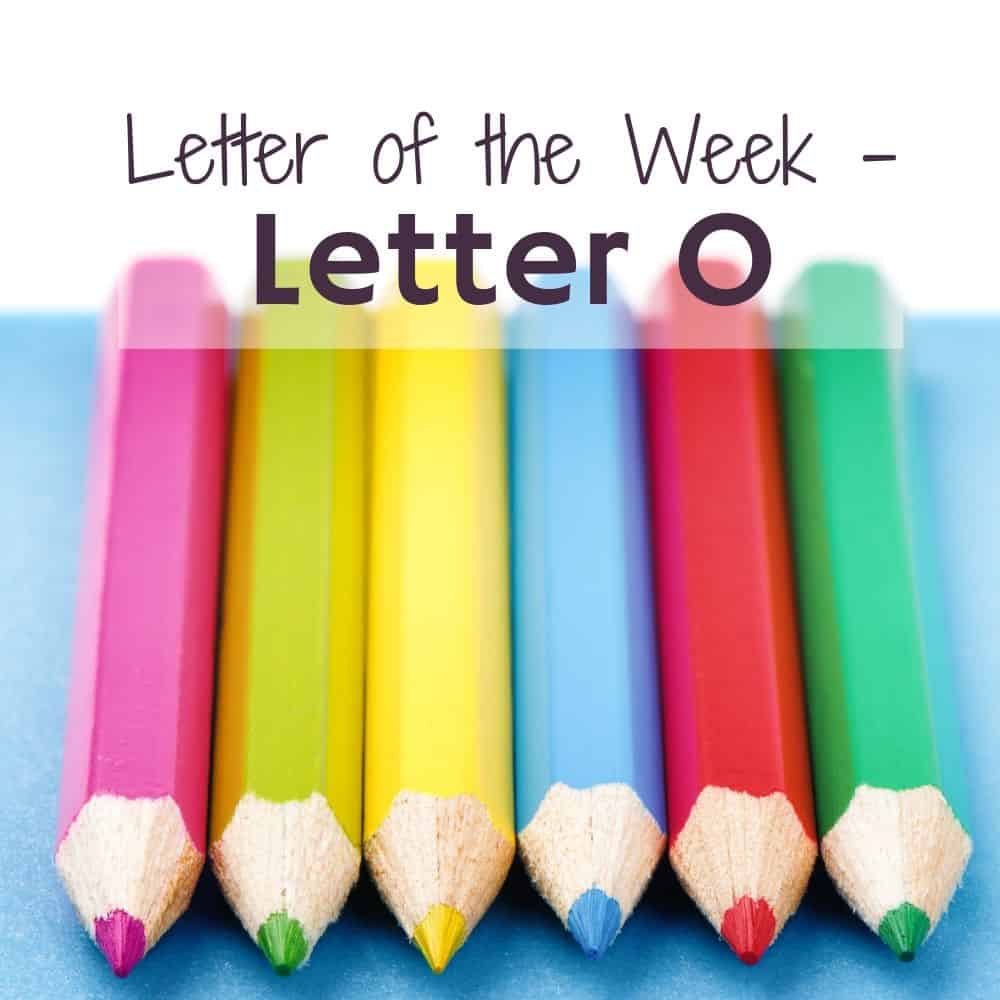 I have a pretty decent memory. I remember getting stitches for the very first time after cutting my chin open after falling on the steps. Actually, I remember my dad saying "Don't walk with your hands in your pockets," then BOOM I fell. I don't really remember getting the actual stitches but I do remember it happening in general.
One thing I know I will never forget is when we did the Letter O for our home preschool. It was the height of Frozen mania and my kids were struck hard.
I had found the perfect Olaf printable, more on that in a bit, and they were in love. They played with those paper Olafs for longer than I care to admit.
We were staying at my sister's to babysit her twin baby boys. She works for the school district and she only needed childcare for a month or two before summer vacation. So between my mom, her boyfriend's mother, and myself we took turns watching the cute little guys.
I'm not sure if it was a combination of love for Olaf and being without their regular toys that made my kids love those paper Olafs so much, but it just goes to show you that home preschool can be done anywhere and you don't need much to captivate your kids!
This blog post is about the printables we used for the Letter O. As an added bonus, I will share some books with you that you can also use. A simple 3 day preschool schedule that follows my homeschool motto: lots of books and lots of play.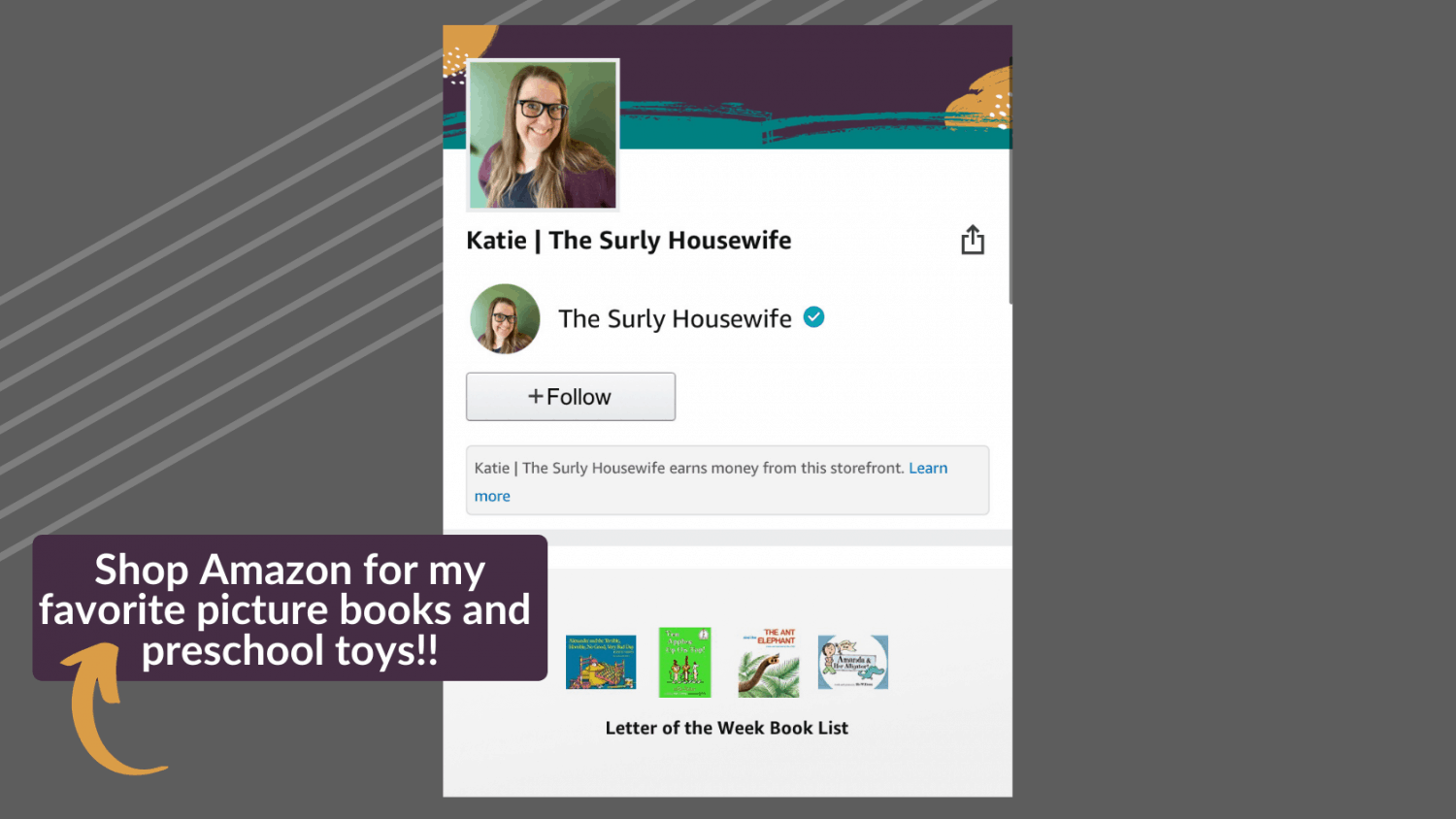 This post contains affiliate links. If you click and make a purchase, we earn a commission at NO extra cost to you. For more information, please read my full disclosure policy.
Letter O Activities
Day One – Olaf Crafts and Big Snowman, Little Snowman by Tish Rabe
Big Snowman, Little Snowman is an easy reader adaptation of the film Frozen. Follow along as "Fearless optimist Anna sets off on an epic journey—teaming up with rugged mountain man Kristoff and his loyal reindeer Sven—to find her sister Elsa, whose icy powers have trapped the kingdom of Arendelle in eternal winter." Short sentences, basic vocabulary, and lots of opposites will allow your child to read along.
After reading the story, make the Olaf craft. It's a simple cut and paste craft. Cut out the pieces of Olaf and glue them together. Now they have their OWN OLAF to play with!!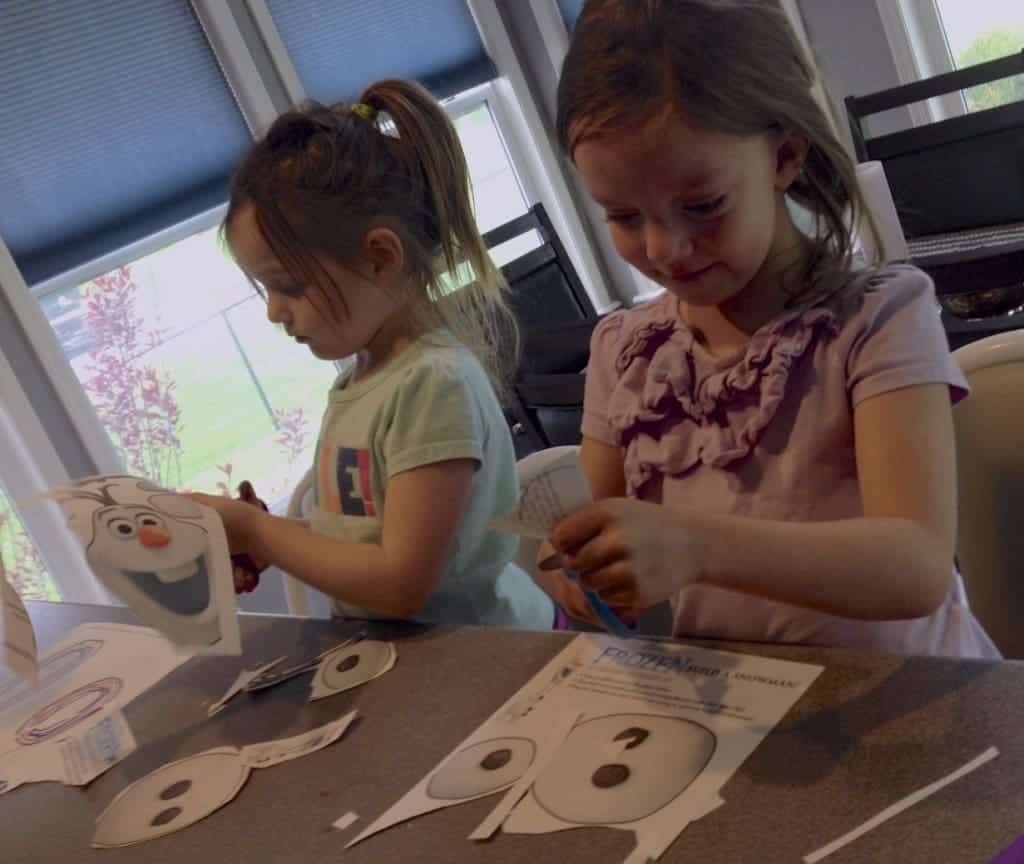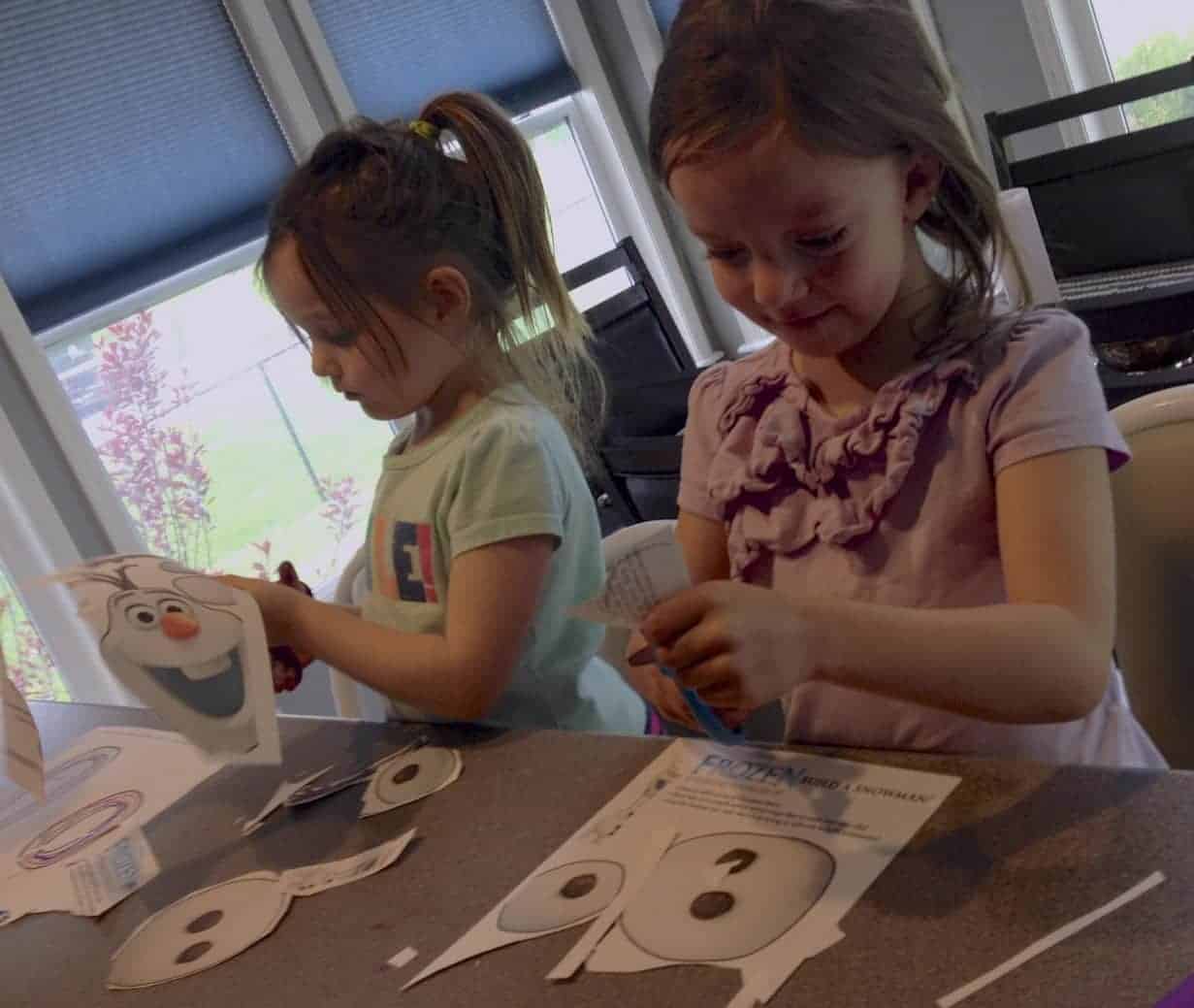 To this day these basic paper crafts are some my kids favorite activities. I bet if I print them out again they will 100% cut them out and play with them again!
Day 2 – ABC Book and Owl Moon by Jane Yolen
"Late one winter night a little girl and her father go owling. Wordlessly the two companions walk along, for when you go owling you don't need words. You don't need anything but hope. Sometimes there isn't an owl, but sometimes there is."
For each letter we added to our ABC book, and O was for owl! The object of the ABC book is simple, you fill in the letter with something that starts with that letter. Apple stickers for A, color it blue for B, and so on.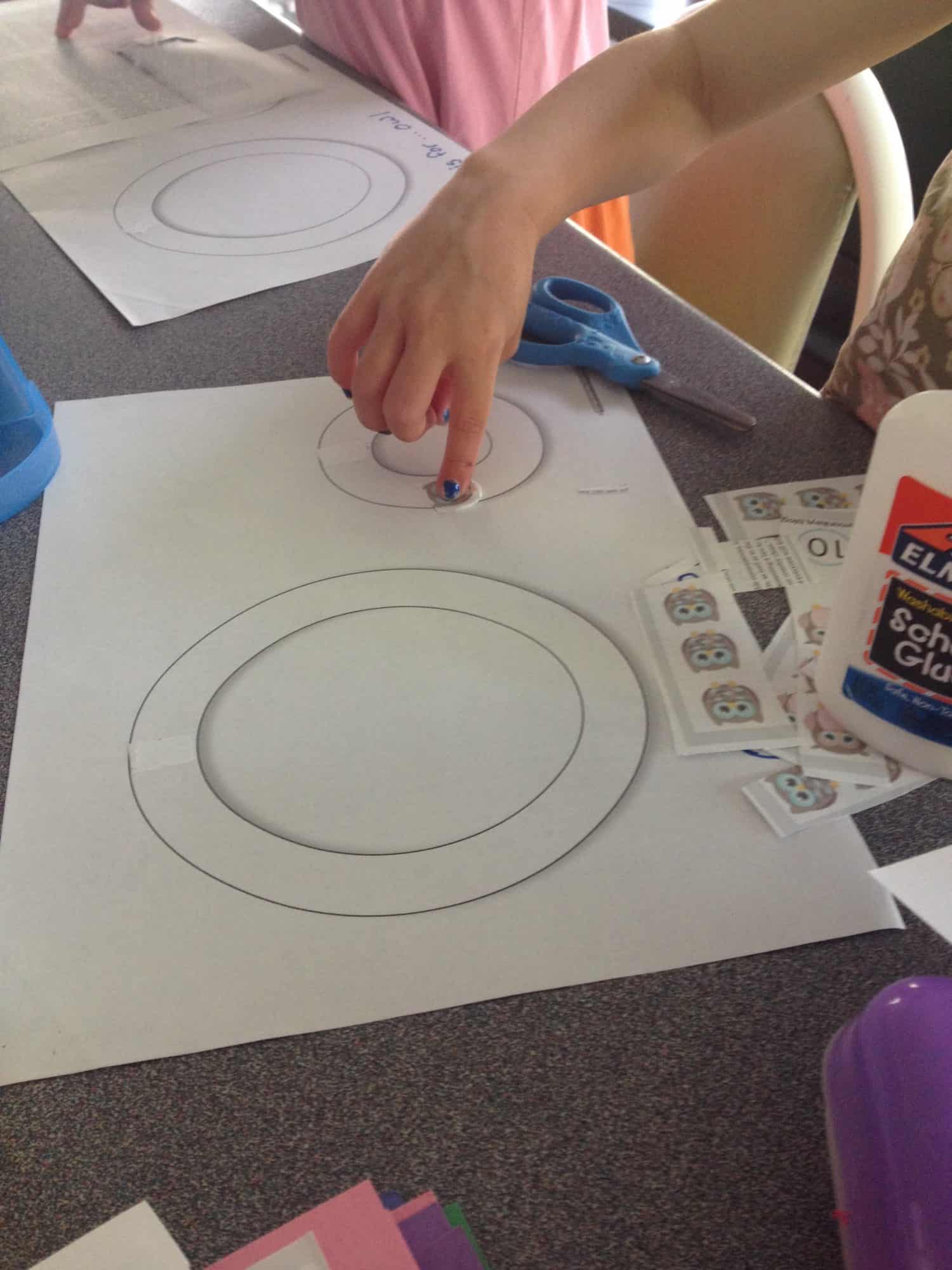 For O we cut out owls and glued them on the page. This works on fine motor skills as well as letter recognition. I couldn't find the exact ones we used, but I linked a similar one below!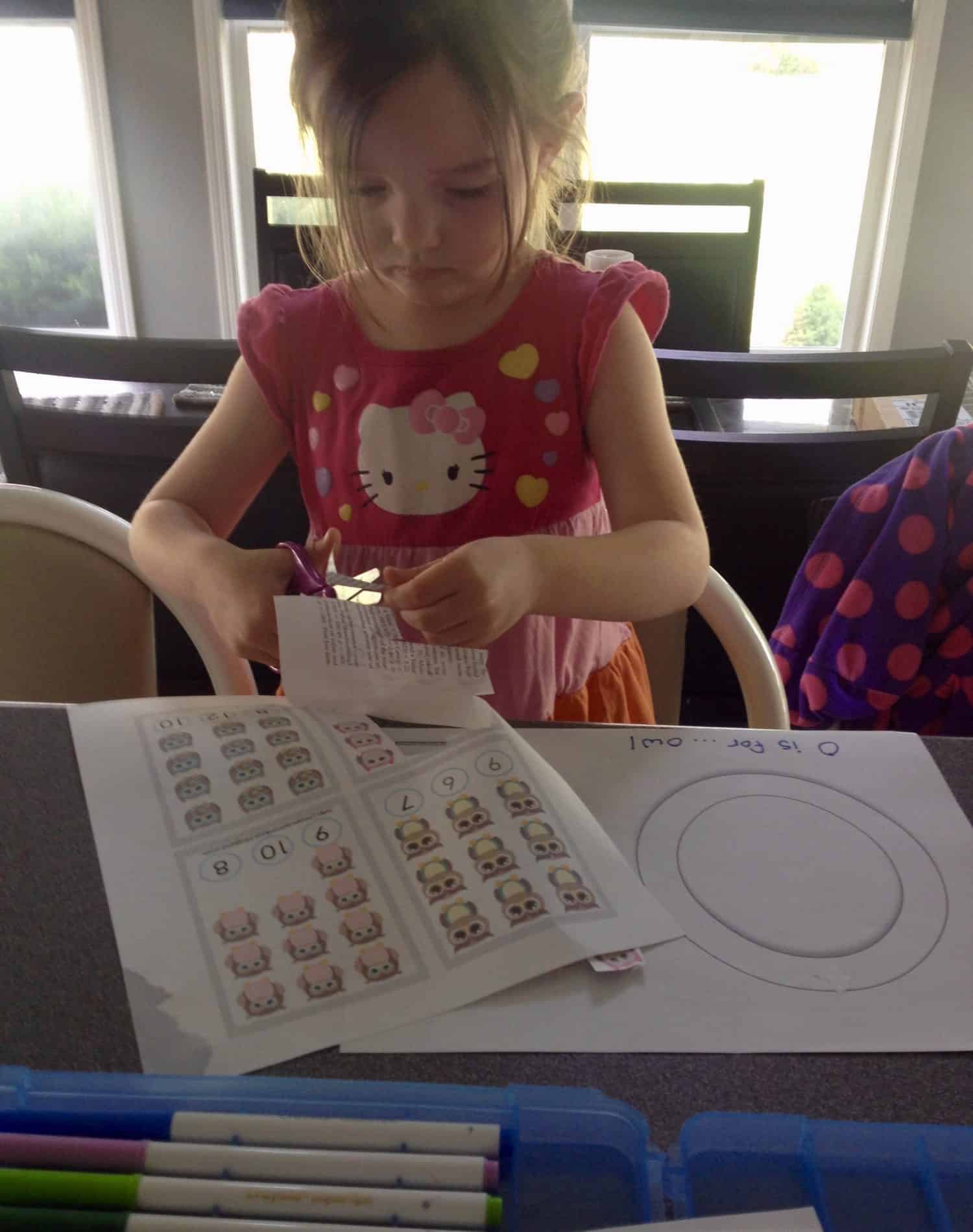 Day 3 – Printables and Inky's Great Escape
"Based on a true story, this tale follows a daring, Houdini-esque octopus as he performs his greatest escape act yet. In April 2016, The New York Times published an article about an octopus named Inky who escaped from the National Aquarium of New Zealand through a drainpipe and into the sea. In this charming fictionalized account, Inky, worn out from his exciting life in the ocean, has retired to the aquarium. There he quietly plays cards, makes faces at the visitors, and regales his tankmate Blotchy with tales of his past adventures. Then Blotchy dares Inky to make one more great escape: out of their tank. Will Inky succeed?"
The octopus is a fascinating animal, and you could do a whole unit study all about these amazing creatures! Learn more in the video below!
---
The printables we used for the letter O were a handwriting/tracing activity and a letter identification worksheet.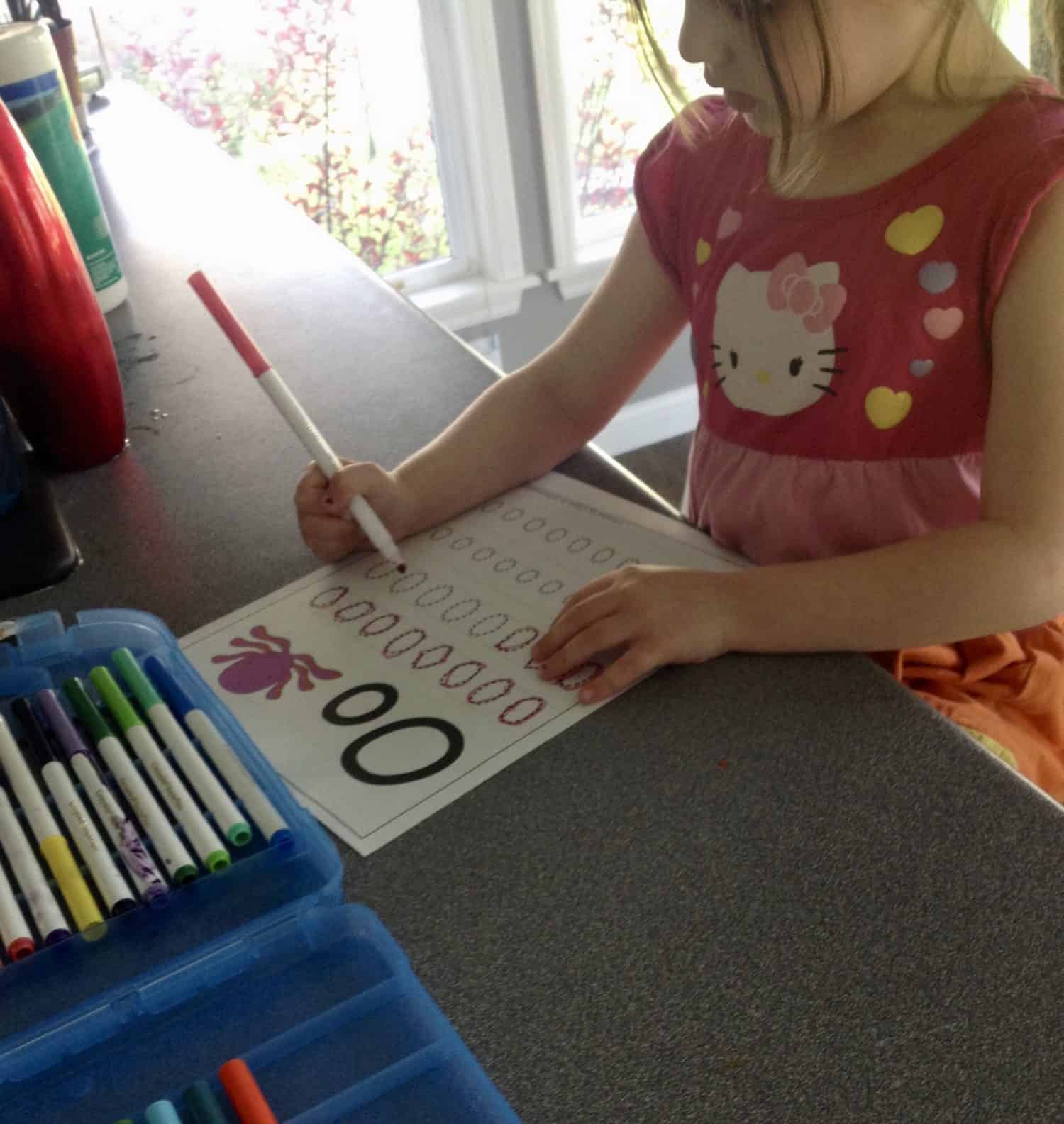 Don't be surprised if your kids don't enjoy doing the handwriting exercises. I know mine didn't even though they enjoyed any other worksheet. Something about writing letters didn't appeal to them. Don't be discouraged by this! Homeschool preschool is about introducing them to letters and books. The important thing is they have a positive experience!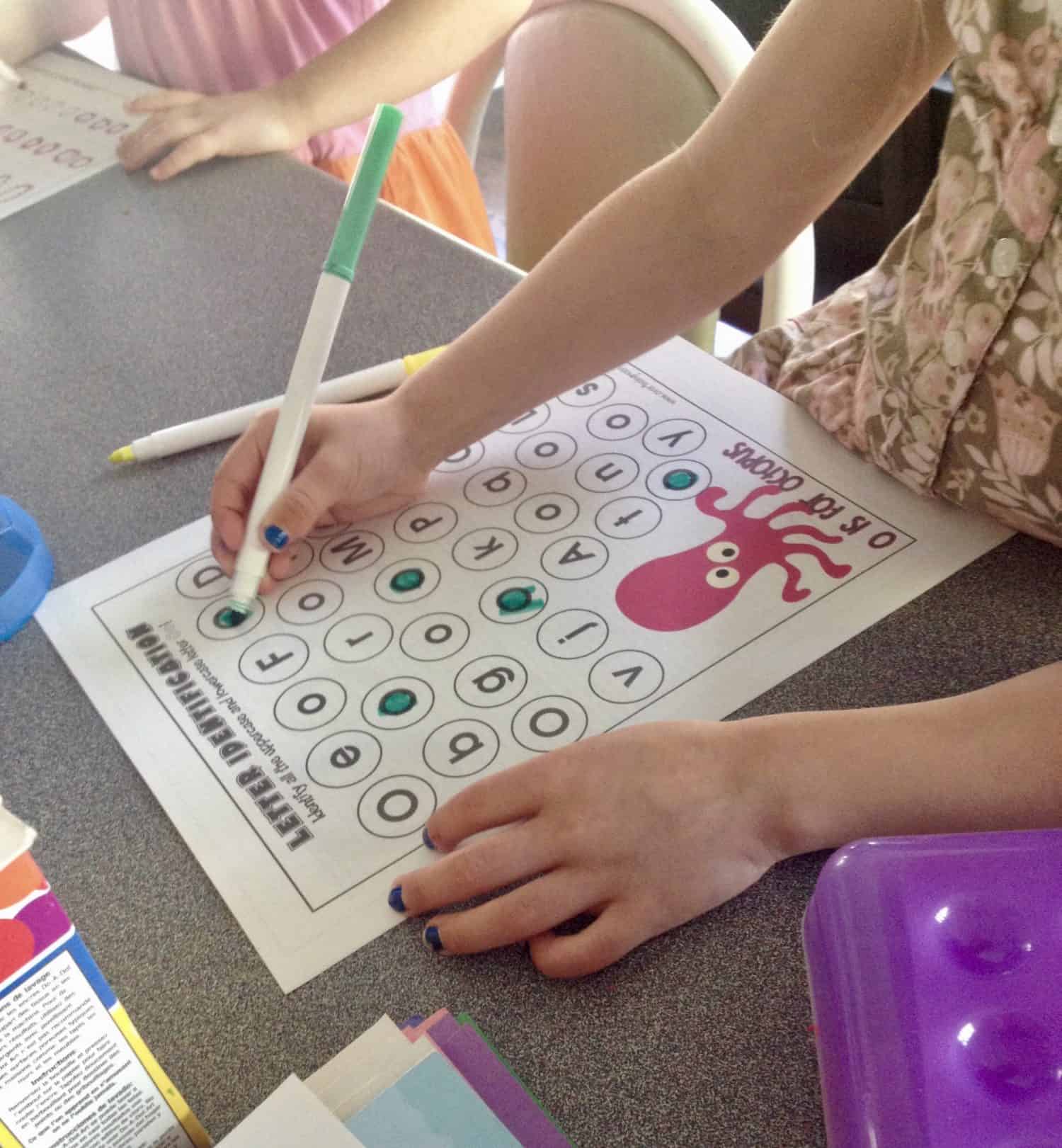 These letter identification printables from Over the Big Moon, on the other hand, were one of the favorites in our house! Here they colored in letters but they can also painted and used do-a-dot markers!
Extension activities are great, especially if you have kids like mine who LOVE to sit and do them. But what if your child doesn't? It's totally fine. Children gain just as much from just sitting and listening to you read a book.
Recommended reads:
I will always look back fondly to our preschool years, not just because of the fun they had with their favorite Olaf craft, but because of the time we spent together. Home preschool allowed us to do school anywhere at any time! It doesn't have to be complicated. A couple of books and a willingness to do the work.
What does your home preschool look like? Drop a comment below and let me know!
WANT TO SAVE THIS POST FOR LATER? CLICK HERE TO SAVE TO YOUR FAVORITE PINTEREST BOARD!