Keep reading for letter V activities and books for preschoolers!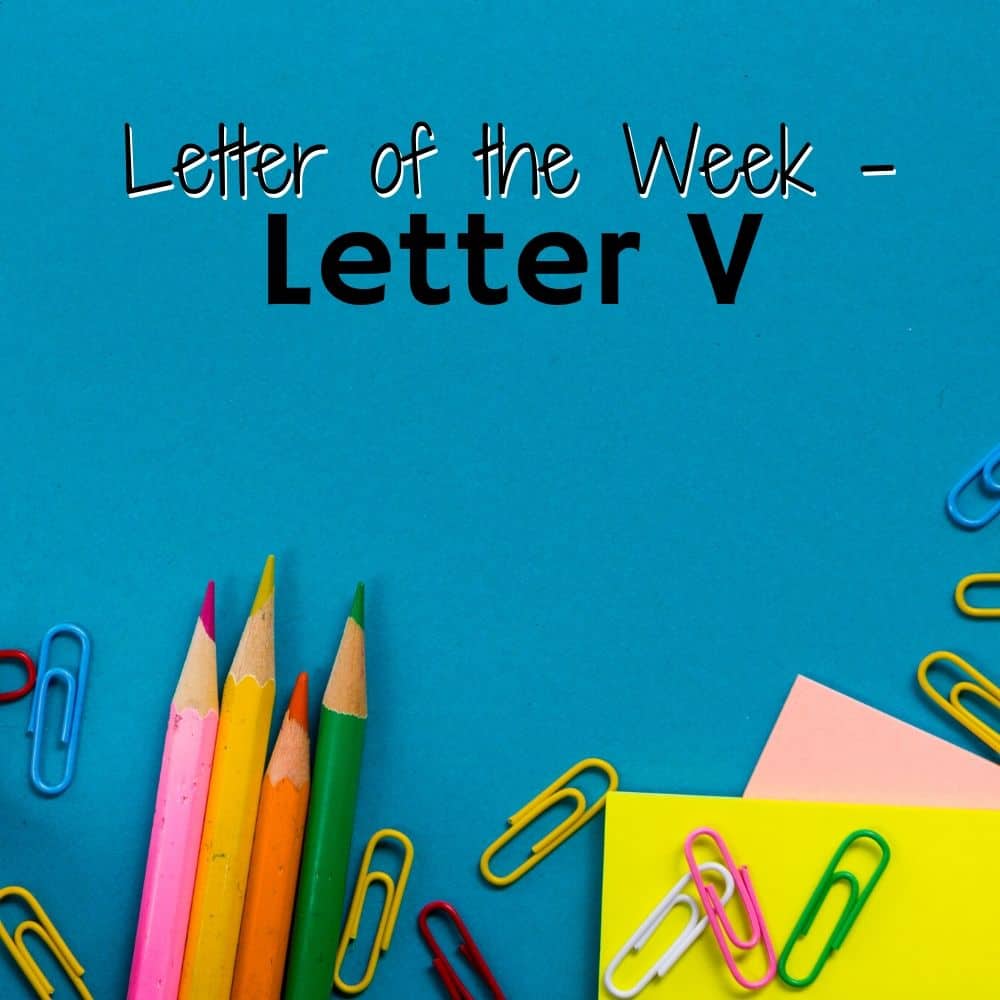 The theme for this letter of the week is something that all kids really love: vegetables! I'm kidding obviously, some kids may love vegetables but most avoid them at all costs.
Use this week as a way to introduce and try new vegetables. Make them less scary by learning more about them. One of the biggest blessings of homeschooling is that you can incorporate it into varying aspects of your life. Learning about vegetables? You get a new vegetable for dinner each night!
That doesn't work for everyone obviously, but it is an option. I prefer a more minimal approach. Our "curriculum" (if you want to call it that) was super simple and followed the "Letter of the Week" format. At ages 3 and 5, we spent about 30 minutes to an hour each day doing a few sit-down activities and crafts. It was filled with lots of books and lots of play.
Related Reads:
If you are looking for some simple and rich ways to spend time with your preschooler, I have 3 books and activities you can do together. You get some "schooling" done but it only takes you three days a week!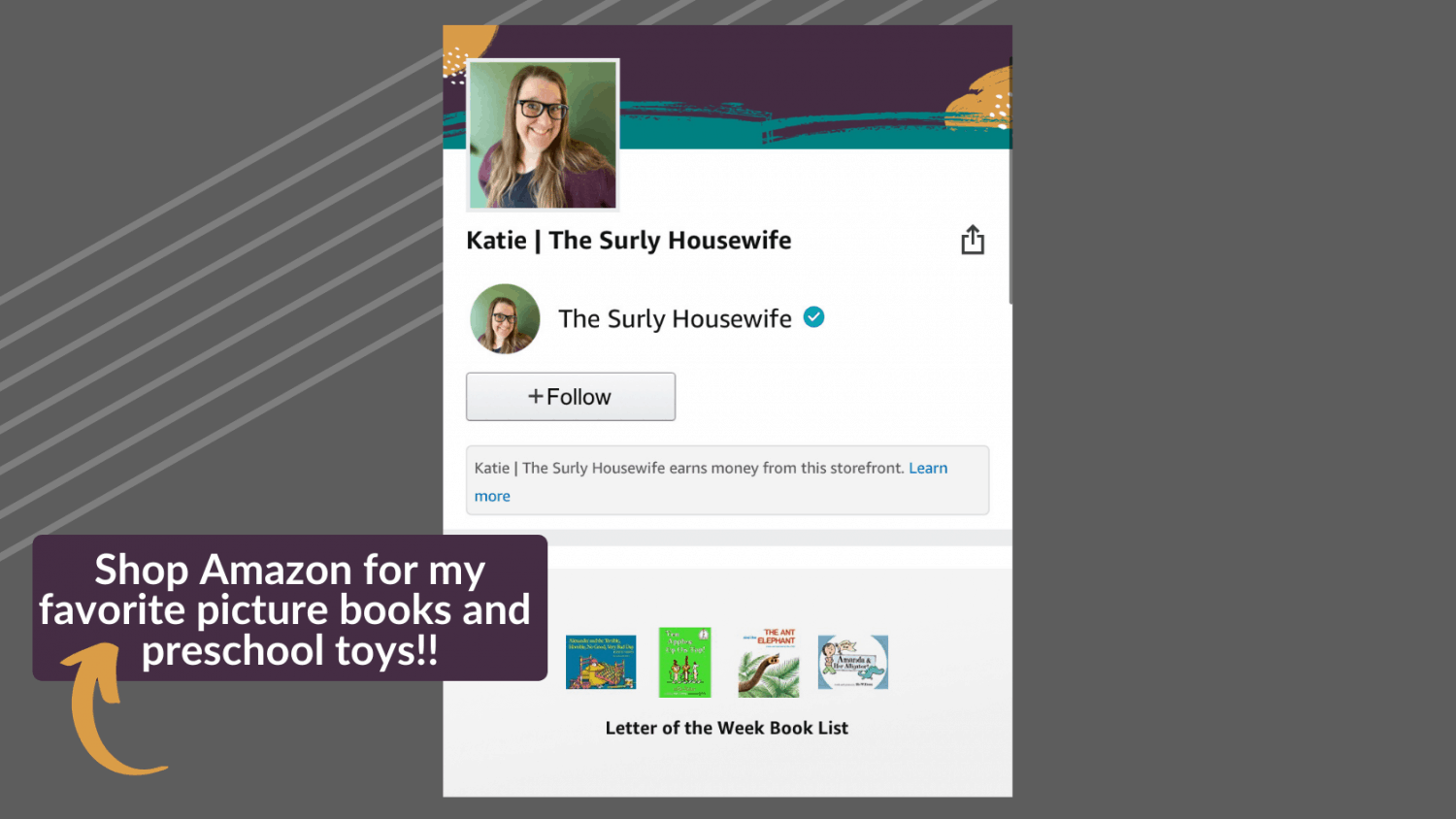 This post contains affiliate links. If you click and make a purchase, we earn a commission at NO extra cost to you. For more information, please read my full disclosure policy.
Letter V Activities
Day One – ABC Book and The Vegetables We Eat
"Peppers, beans, corn, and peas! Nonfiction superstar Gail Gibbons lays out the basics of veggies with colorful watercolors and straightforward text. Learn how they grow, how they get to stores, and how many kinds there are—and learn some weird trivia, too! Diagrams, cross sections, and illustrations get kids up close and personal with glossy red peppers, plump orange pumpkins, delectable little peas, and dozens of other vegetables in this essential primer on the subject."
---
For each letter of the alphabet, we added to our alphabet book, our phonics book, and our transportation book. V was one of our easiest letters because we cut out pictures of vegetables from our weekly ads. Easy peasy!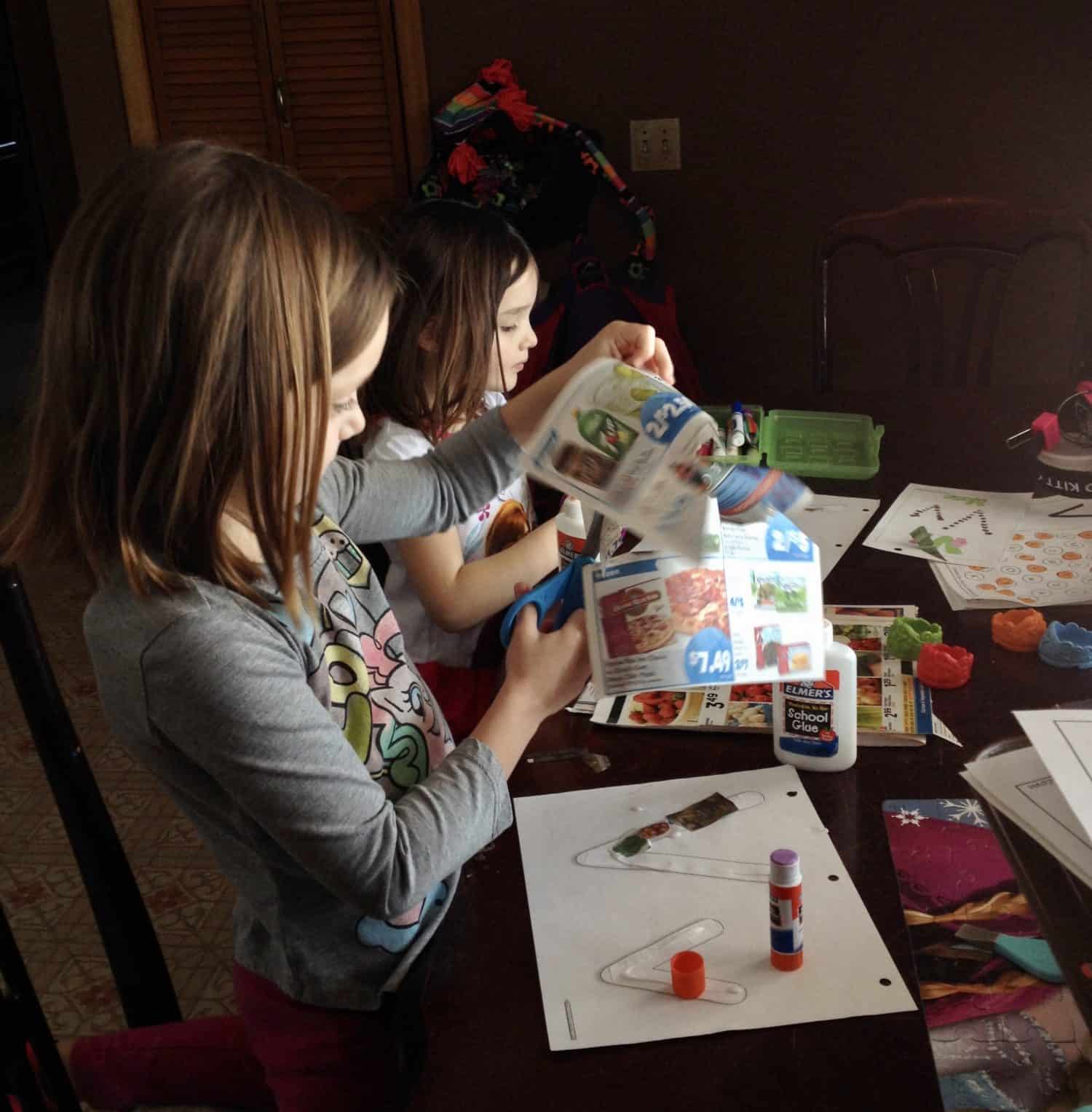 ABC books are a wonderful way to introduce the alphabet to your kids. It's quick, simple, and kids love it!
Day Two – Fun with Veggie and Tops and Bottoms
"A sweet story about a lazy bear and a mischievous hare. Teaches children about edible vegetables and how we eat the tops of some and the bottoms of others."
---
Make veggies fun by letting your kids play with their food! Ok. Maybe painting with your vegetables isn't the most appetizing for kids but doing a fun, hands-on activity with your kids is always a winner!
Day Three – Activities and Printables and Growing Vegetable Soup
"Lois Ehlert's bright, bold picture book about vegetable gardening for the very young. The necessary tools are pictured and labeled, as are the seeds (green bean, pea, corn, zucchini squash, and carrot). Then the real gardening happens . . . planting, weeding, harvesting, washing, chopping, and cooking! Ehlert's simple, colorful cut-paper-style illustrations are child-friendly, as is the big black type. A recipe for vegetable soup tops it all off!"
---
For each letter I liked to do a variety of activities and crafts. Some related to letter recognition and handwriting, while others were just for fun! Don't feel obligated to do crafts if they aren't your thing. I'm not crafty either but I have found tons of blogs that make crafting easy with preschoolers. My biggest advice is to just keep it simple!
Vegetable Books
Planting a Rainbow by Lois Ehlert
"This educational and enjoyable book helps children understand how to plant bulbs, seeds, and seedlings, and nurture their growth. Lois Ehlert's bold collage illustrations include six pages of staggered width, presenting all the flowers of each color of the rainbow."
The Carrot Seed by Ruth Krauss
"When a little boy plants a carrot seed, everyone tells him it won't grow. But when you are very young, there are some things that you just know, and the little boy knows that one day a carrot will come up. So he waters his seed, and pulls the weeds, and he waits. A triumphant and deeply satisfying story for readers of all ages."
Muncha! Muncha! Muncha! by Candace Fleming
"After years of dreaming of planting a garden, Mr. McGreely finally takes hoe and watering can in hand and makes his dream come true. Unfortunately for him (but luckily for readers), this is not the happily-ever-after part of the story. Late one night, three hungry bunnies appear: 'Tippy-tippy-tippy, Pat! Muncha! Muncha! Muncha!' The next morning finds our farmer gnashing his teeth over the gnawed sprouts. So he builds a small wire fence. That night. 'Muncha! Muncha! Muncha!' So Mr. McGreely builds a tall wooden wall. You get the idea. Young readers will hang on every word until they find out, once and for all, who will win the battle of the broccoli."
My kids don't always eat their vegetables, but they know they very good for you, and once upon a time they would help us garden them without a word of complaint!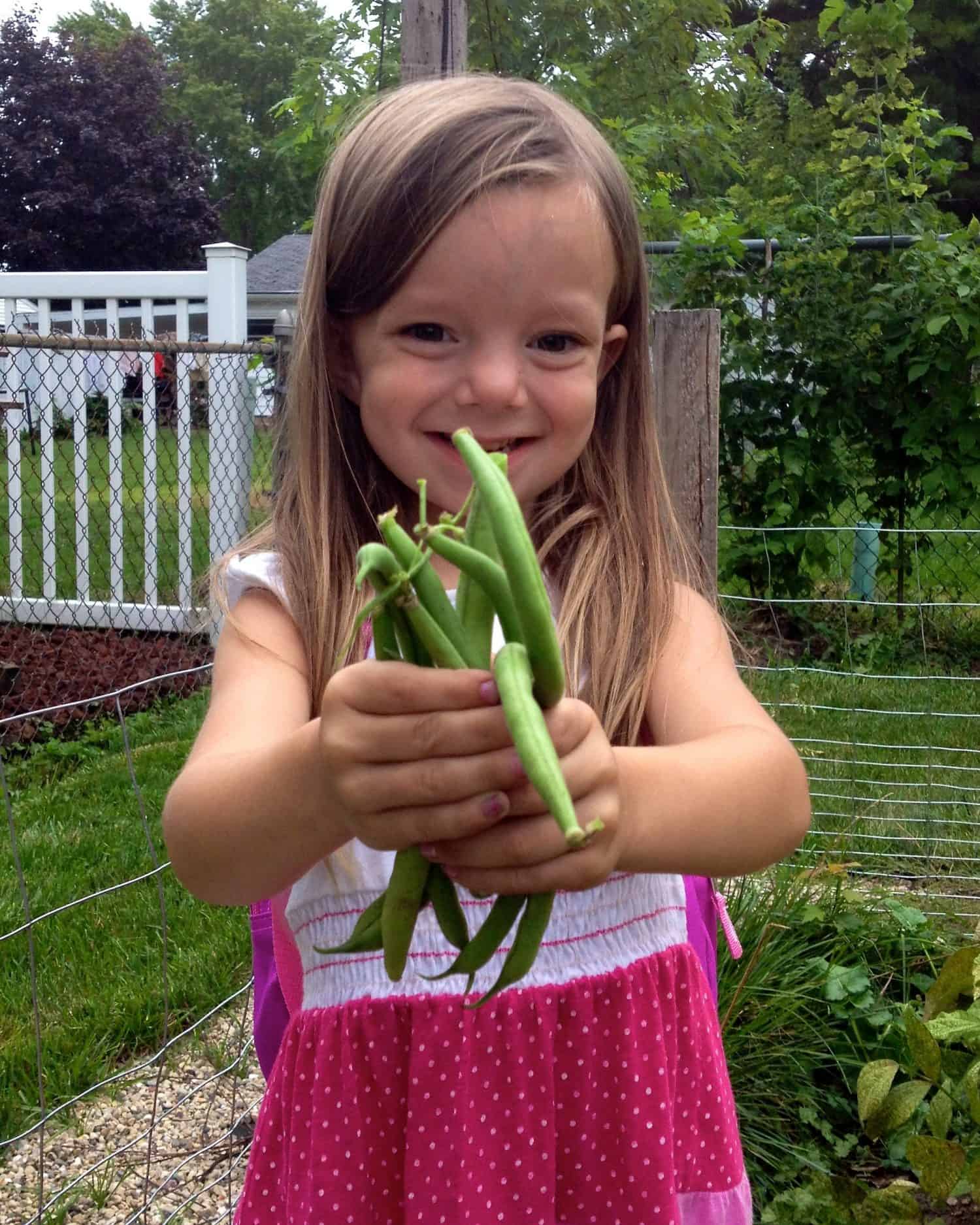 Additional Recourses
I hope you found something you can use in your home preschool. Thanks for reading!