Keep reading for letter W activities and books for home preschool.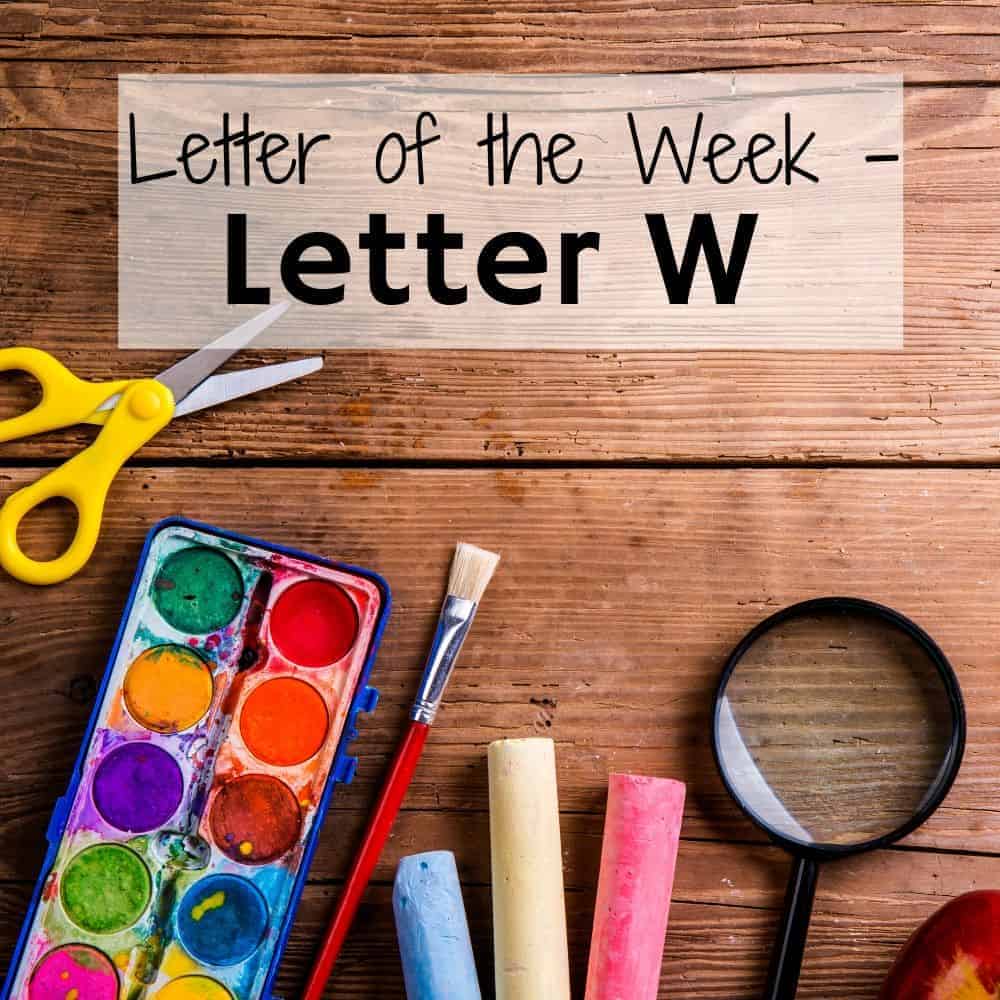 Fun Surly Housewife trivia for ya!! The only souvenir my husband and I brought home from our very first family vacation was Wall-E and Eve mugs from Disney.
Actually, scratch that. My husband bought a Stitch Pillow Pet but that is just a functional purchase. We did need another pillow after all 😉
Anyway, the cute matching mugs are our visual reminder of our amazing trip to one of our favorite places.
And it's one of my favorite parts about homeschooling the preschool years because you can integrate all the cute characters they know and love. Something as simple as tracing W's on a Wall-e worksheet is school. How fun is that! Combining what they like with learning is a win-win in my book!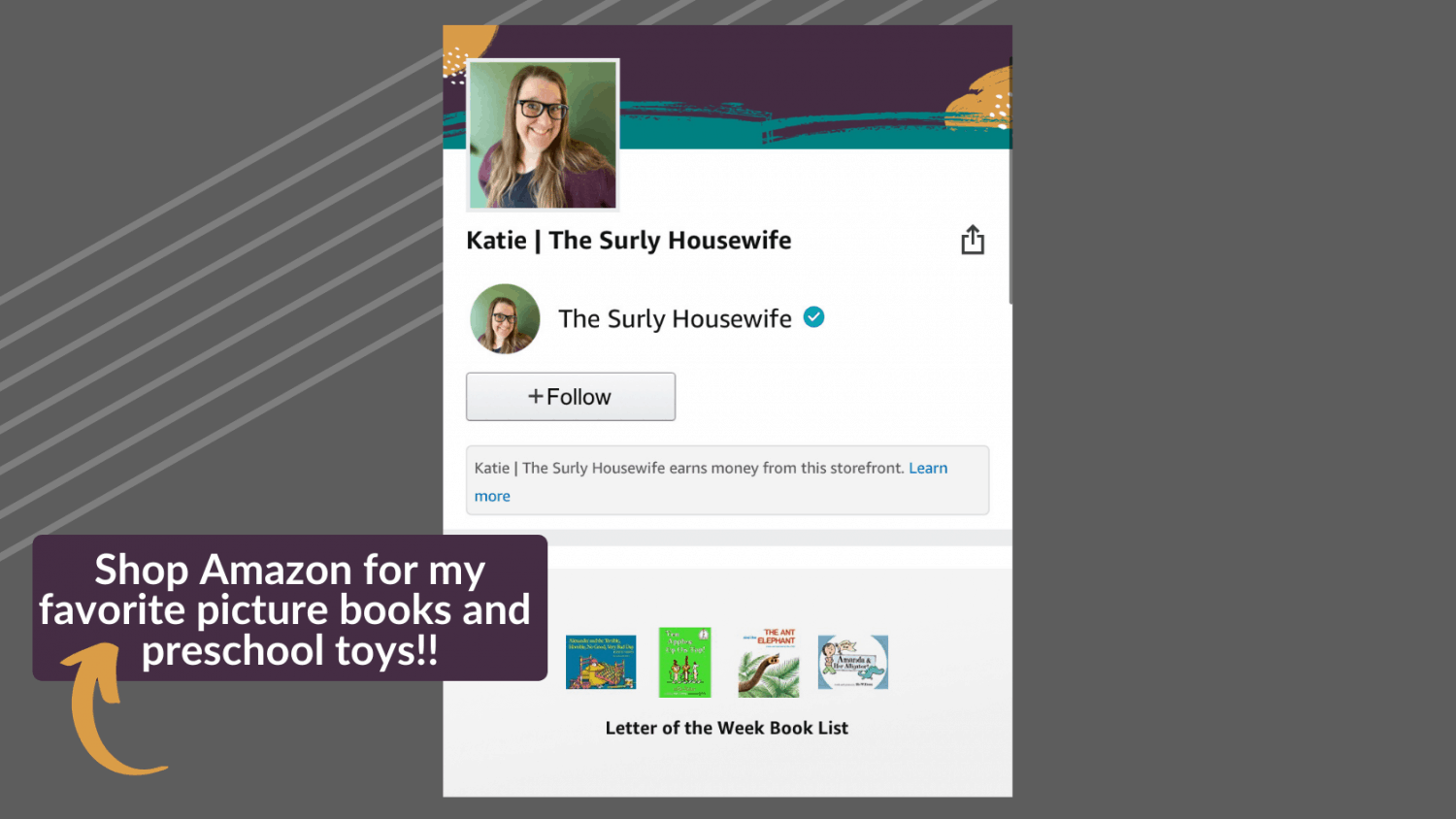 Our home preschool wasn't all worksheets, it was also filled with lots of books and lots of play. Our "curriculum" (if you want to call it that) was super simple and followed the "Letter of the Week" format. At ages 3 and 5, we spent about 30 minutes to an hour each day doing a few sit-down activities and crafts. However, most of the time they were playing together.
Related Reads:
If you are looking for some simple and rich ways to spend time with your preschooler, I have the lesson plan for you! It's three books and activities you can do together. All you need to do is read the book, and then do activities. They don't always directly relate to the book, but they DO always relate to the Letter of the Week.
This post contains affiliate links. If you click and make a purchase, we earn a commission at NO extra cost to you. For more information, please read my full disclosure policy.
Letter W Activities
Day One – Worksheets and The Worrywarts
"What if Wombat woke one Wednesday with wanderlust? What if she wrangled her wander-worthy companions–Weasel and Woodchuck–to wend their way through the world with her? What if the world, the woods, and its wicked things wrestled with their wishes for wild adventure? But what if these wily wanderers used their wits to ward off worries and all the world's wild creatures? Why, then it would be a most wonderful day to wander the world."
For each letter, the girls worked on what is called rainbow writing. You simply trace or "write" the same letter over and over again. Kids can use different colors which give is a rainbow appearance!
Next, we would do printables to work on letter recognition and handwriting. Typically they would include: tracing, writing, and letter mazes. The theme of the printables would relate back to our Letter of the Week. W (as I mentioned in the introduction) was for Wall-e.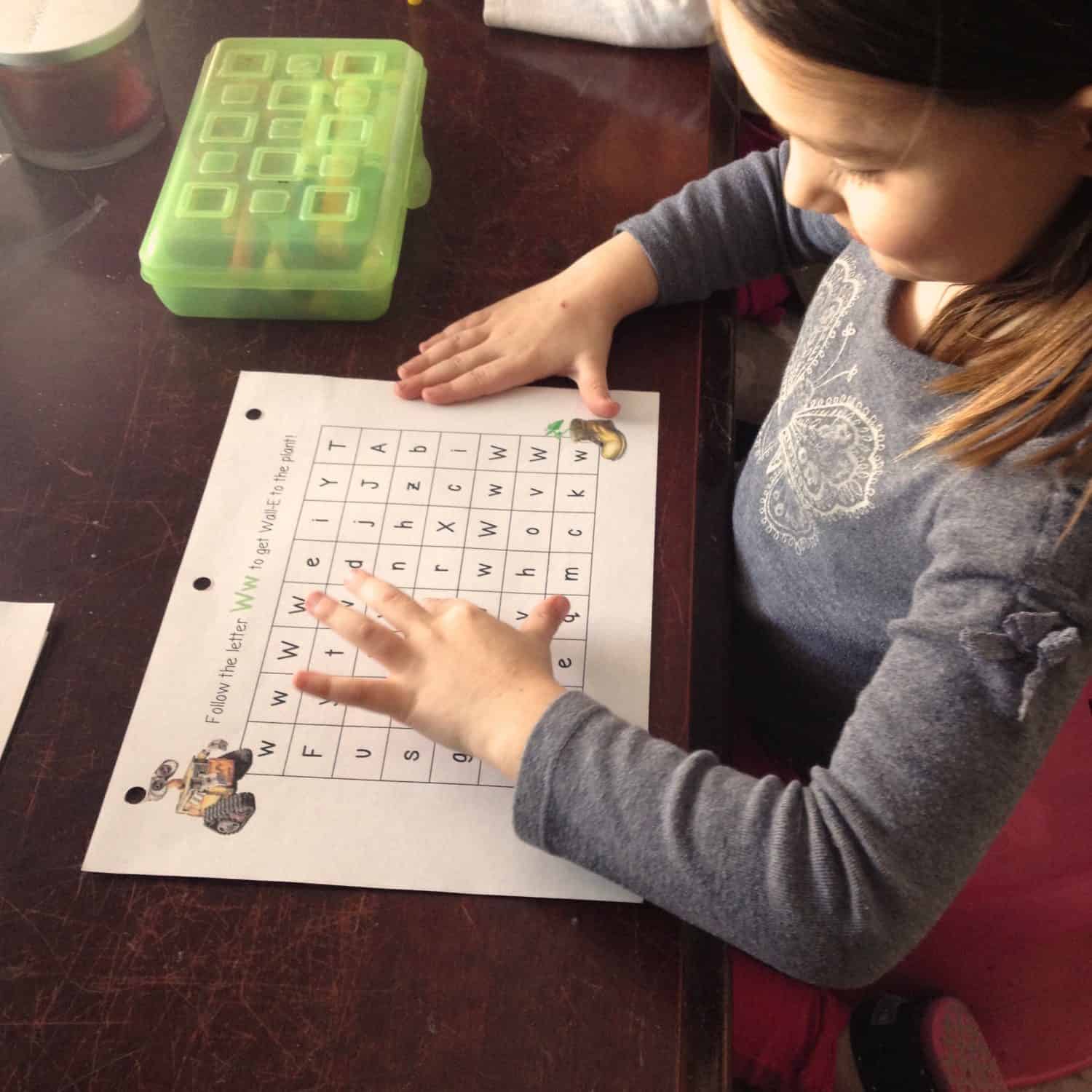 Day Two – Alphabet Books and The Watermelon Seed
"With perfect comic pacing, Greg Pizzoli introduces us to one funny crocodile who has one big fear: swallowing a watermelon seed. What will he do when his greatest fear is realized? Will vines sprout out his ears? Will his skin turn pink? This crocodile has a wild imagination that kids will love."
---
For each letter we added to our ABC book, phonics book, and transportation book. For the ABC book, we would glue or draw on our letter an object or character that started with that letter. If you had Wall-e stickers you could certainly use those, but I opted for watermelon. I was able to find a watermelon printable pack from the blog Gift of Curiosity so the girls cut them out and pasted them to the W.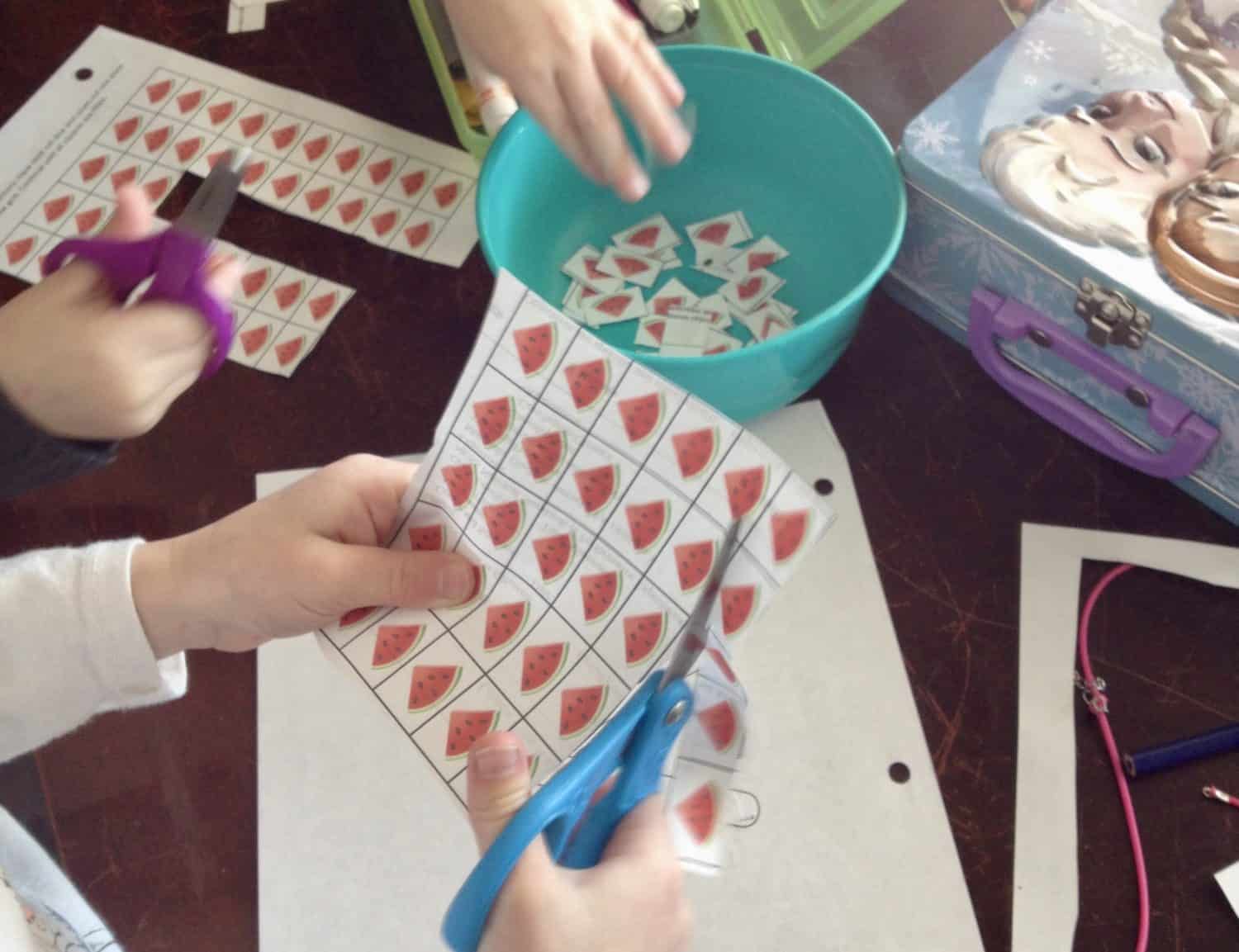 For our phonics book the girls would have pictures from a magazine and they would find pictures that started with the respective letter and they would cut them out. Easy peasy.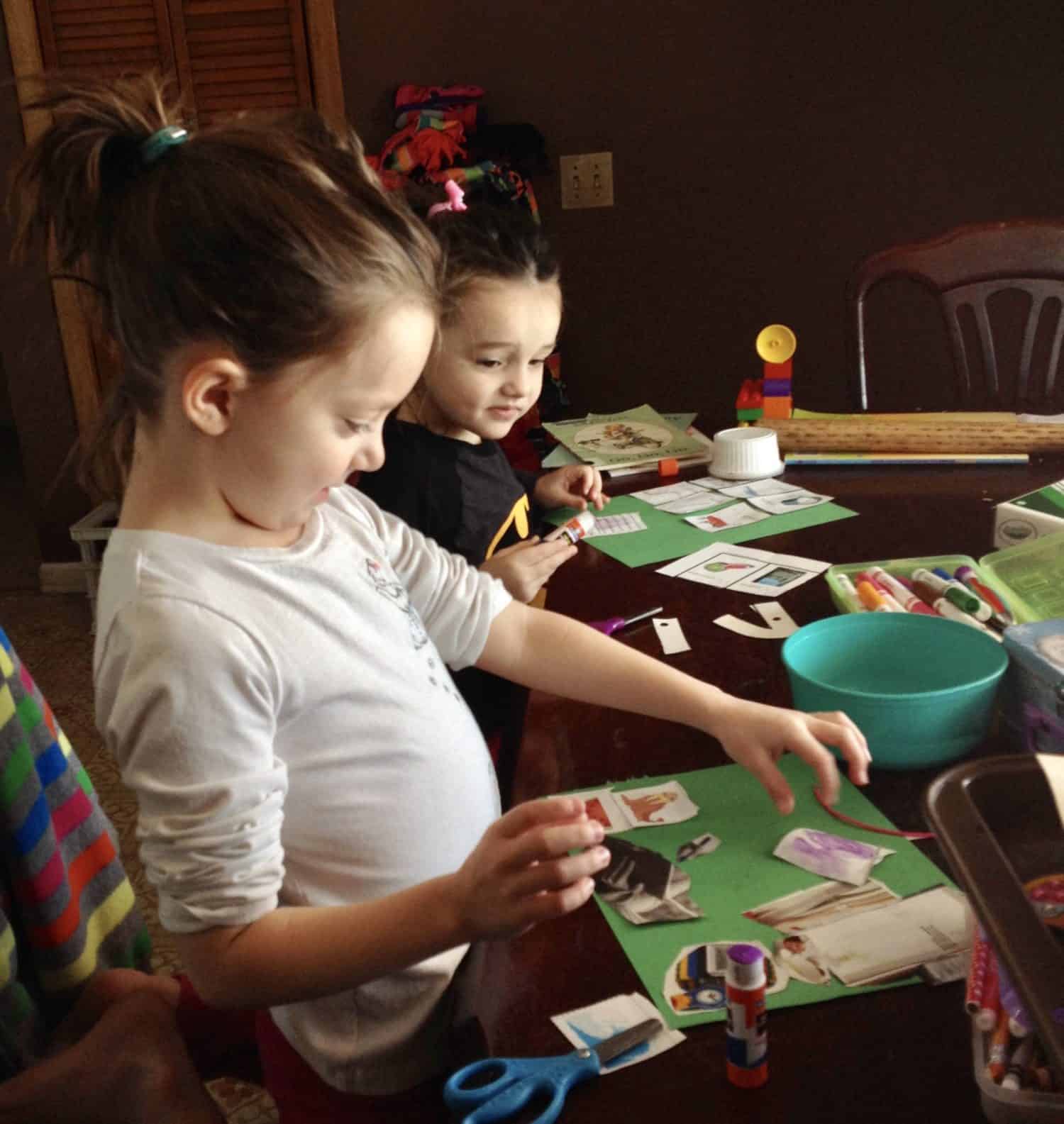 Day Three – Worm Sensory Play and Diary of a Worm
"This hilarious picture book tells the adventures of a worm through his daily diary entries. This is the diary of a worm. This worm lives with his parents, plays with his friends, and even goes to school. But unlike you or me, he never has to take a bath, he gets to eat his homework, and because he doesn't have legs, he just can't do the hokey pokey—no matter how hard he tries."
---
For each letter, we also did a sensory play activity. For the letter W we didn't actually do something letter specific. It was the middle of January, and they already had a favorite sensory activity. I would bring snow in from outside and they would play with all their toys in it as it slowly melted.
If you are looking for some sensory play that incorporates the letter W, I have 4 linked below!
Letter W Books
Some additional letter W books you can read with your kiddos!
Whistle for Willie by Ezra Jack Keats
"Since it was first published in 1964, Whistle for Willie has delighted millions of young readers with its nearly wordless text and its striking collage artwork depicting the story of Peter, who longs to whistle for his dog."
Where the Wild Things Are by Maurice Sendak
There's a Wocket in my Pocket by Dr. Seuss
"In this silly classic by Dr. Seuss, a young boy goes exploring in his house and finds an array of fun characters! Are you certain there's a Jertain in the curtain? Or have you ever had a feeling there's a Geeling on the ceiling? From the pesky Nooth Grush on a tooth brush to a sleepy Zelf up on the shelf, There's a Wocket in My Pocket will have young readers eager to explore their homes and the wonders of rhyming and wordplay."
Home preschool doesn't have to be complicated or over planned. Doing a few intentional activities with your kids a few days a week is all you need. Read them plenty of good books and let them play!!
Related Reads:
I hope you found something you can implement in your homeschool. Thanks for reading!