Oatmeal Raisin Cookies: chewy, simple, and delicious.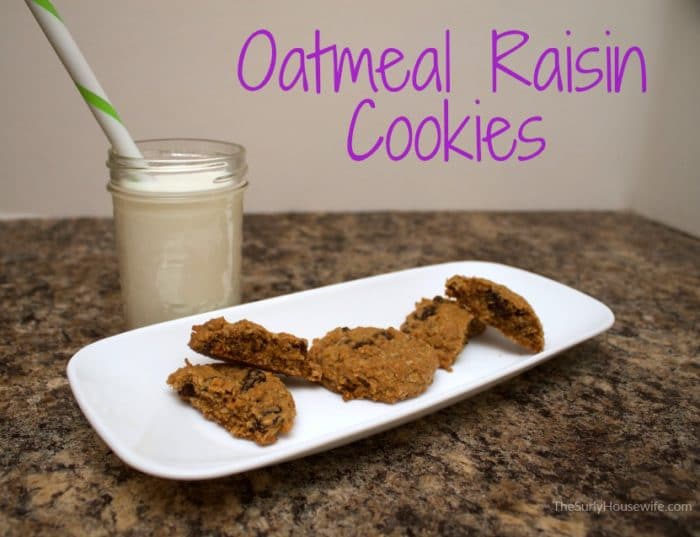 This post contains affiliate links. If you click and make a purchase, we earn a commission at NO extra cost to you. For more information, please read my full disclosure policy.
Raisins. Man, raisins become the bane of your existence when you are a mom. They are soft and chewy so they are perfect for little ones to eat. But their little, grubby hands can't seem to hold on to them!! So you eventually find raisins everywhere. All over the floor, couch cushions, car seats, stuck to the bottom of your shoes, ahem-in their diapers 🤦🏻‍♀️ Eventually, kids move out of the toddler eating phase but don't abandon those raisins! I don't normally advocate for raisins in anything. EXCEPT for oatmeal raisin cookies. And the truth is these oatmeal raisin cookies are THE best: chewy, cinnamon-y, and with oats and dried fruit, they are super, duper healthy as far as cookies go.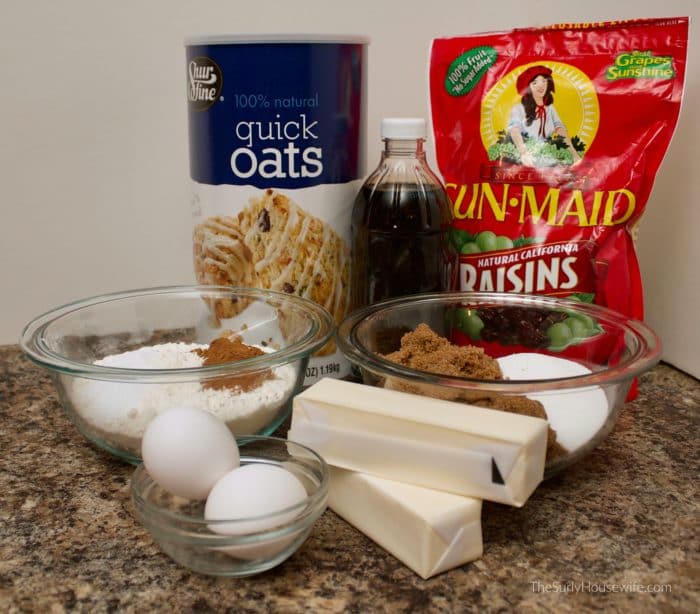 I love simple cookie recipes, like my chocolate chip cookies, and this is a simple as it gets!! Cream together butter and sugar. Add wet ingredients, then the dry ingredients. Mix in the oats and raisins and the dough is done!!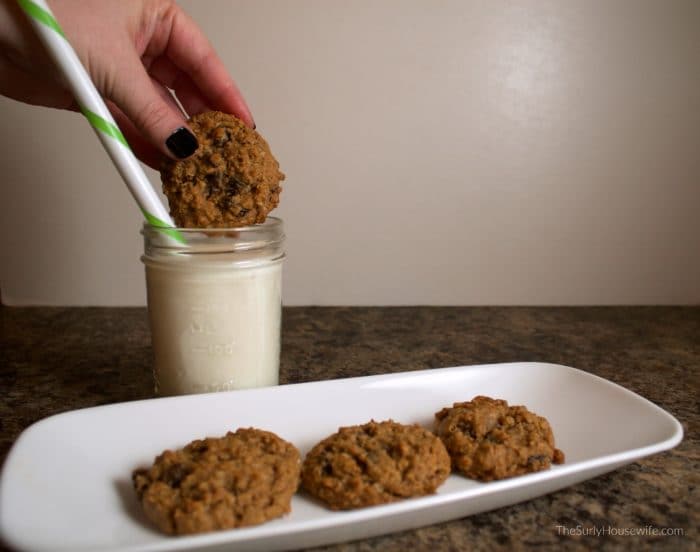 Then all you have to do is bake for about 12 minutes, let them cool on the baking sheet for a minute and dig in!! I originally started making these cookies because oatmeal raisin is one of my husband's favorites. I went with Quaker Oats' vanishing oatmeal raisin cookie recipe. The recipe is truly perfect, but I add more vanilla and cinnamon to give it a boost of flavor. So tasty!
I hope you give these easy and flavorful cookies a try. Oatmeal raisin cookies are a classic! They are chewy, not-too-sweet, and a perfect grab and go snack. As long as your kids can keep a handle on them 😉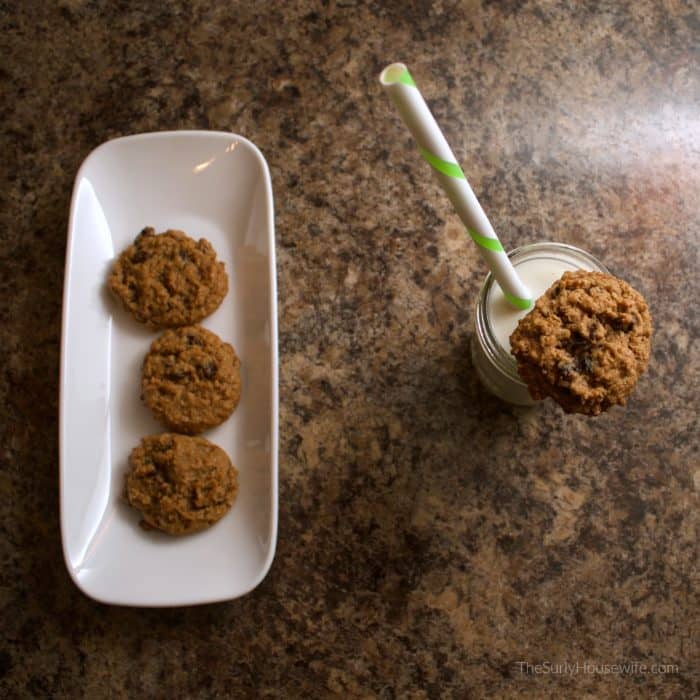 Oatmeal Raisin Cookies
inspired by Quaker Oats
Yields: 3-4 dozen cookies
Ingredients
2 sticks unsalted butter, softened
1 C firmly packed brown sugar
1/2 C white sugar
2 eggs
2 tsps vanilla
1-1/2 C all-purpose flour
1 tsp baking Soda
2 tsps ground cinnamon
1/2 tsp salt
3 C oats (quick or old fashioned)
1 C raisins
Instructions
1. Heat oven to 350°F.
2. Mix together your dry ingredients: flour, baking soda, cinnamon, and salt. Set aside.
3. Cream together butter and sugars.
4. Add eggs and vanilla and beat well.
5. Add dry ingredients and mix well. Make sure to scrap down the sides of the bowl!
6. Add oats and raisins and mix well.
7. Drop dough by rounded tablespoonfuls onto silpat lined cookie sheet.
8. Bake 10-12 minutes or until light golden brown.
9. Cool 1 minute on cookie sheets and then finish cooling on wire rack.