Keep reading for picture books set in Arkansas that kids will love!
People have a love/hate relationship with Amazon. I, for one, love it! It's easy to use, items get to your house quickly, and that's not even all the perks of Amazon Prime! But another awesome thing about Amazon is that independent authors and publishers can put their books on Amazon for us to enjoy.
Two books from this post, Beau Goes to the Arkansas State Parks and Down Home In Arkansas, are examples and they are simply adorable! One is about a dog who takes us on a tour of Arkansas's 52 state parks, and the other is about a preparing and sightseeing on a family reunion. I wouldn't have known about these books if it wasn't for Amazon.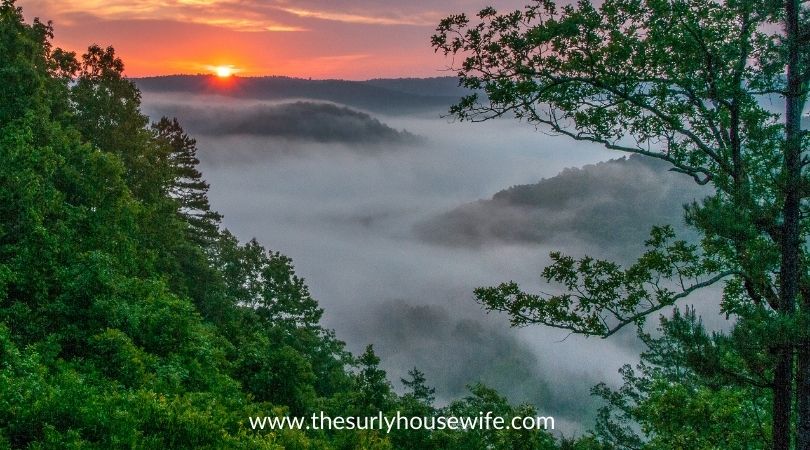 They are also a great way to learn about Arkansas without bland and boring nonfiction books. The authors have a love for Arkansas and know the state well and that comes through in their writing.
Those aren't the only great books on this list. Keeping scrolling for 8 picture books set in Arkansas!
Looking for more about Arkansas
This post contains affiliate links. If you click and make a purchase, we earn a commission at NO extra cost to you. For more information, please read my full disclosure policy.
Descriptions come from Amazon; some are edited for length
Picture Books Set in Arkansas
The Girl with a Mind for Math: The Story of Raye Montague by Julia Finley Mosca
"Meet Raye Montague: the hidden mastermind who made waves in the U.S. Navy! After touring a German submarine in the early 1940s, young Raye set her sights on becoming an engineer. Little did she know sexism and racial inequality would challenge that dream every step of the way, even keeping her greatest career accomplishment a secret for decades. Through it all, the gifted mathematician persisted: a pioneer who changed the course of ship design forever."
Cookie Boy: Travelin' Arkansas by Cheryl Davis
"Back when he was a lump of dough, Cookie Boy fell on the floor and was covered in dust. Well, maybe not, but a cookie will say anything when he's about to be eaten by a bobcat. Join Cookie Boy as he travels through Arkansas, enjoying the sights and TRYING to outsmart the hungry animals he meets along the way. This Arkansas version of the Gingerbread Man story includes an appendix with photographs and additional information about the places Cookie Boy visits such as the Old State House and Louisiana Purchase State Park."
Good Morning, Granny Rose by Warren Ludwig
"Ludwig makes his children's book debut with this wittily illustrated but slight retelling of an Arkansas folktale about a lost traveler who discovers a secret about hibernating bears. After watching the sunrise, Granny and her soulful hound Henry escape from a snowstorm into a cave where the wise lady calms a restlessly sleeping bear as if he were a toddler by putting his paw back in his mouth. The tenderness of their relationship makes Granny Rose's concern for the bear all the more believable.Ludwig's winsome watercolors illustration capture the beauty of the Ozarks as well as the humor of the story."
King of Ragtime: The Story of Scott Joplin by Stephen Costanza
"This stunning, rhythmic picture book biography of Scott Joplin, whose ragtime compositions paved the way for jazz, will captivate audiences and put a beat in their step, and the kaleidoscope-like illustrations will draw young readers in again and again."
There Goes Lowell's Party! by Esther Hershenhorn
"Lowell has been looking forward to his birthday party for a long time because he knows it will be an opportunity to see all his family, but when rain suddenly pours from the sky, he worries whether or not his beloved family will attend."
Beau Goes to the Arkansas State Parks by Kelby Taylor
"Beau is an adventurous puppy who loves the outdoors! In this children's book, he visits all 52 Arkansas State Parks. Join him as he travels around the state and learns about the history of these parks!"
Down Home In Arkansas: A Family Reunion Story by Maria Hoskins
"As winter turns to spring and spring to summer it brings with it the change in season and the family reunion tradition. Families all over the world come together for some as much as once a year to reunite, socialize, strengthen family ties and relationships, and learn about family history. Such is the tradition with the writer's family. Maria Hoskins recalls how fun, exciting, and entertaining her family is during the bi-annual family reunion holiday. Down Home In Arkansas, A Family Reunion Story, is a perfect book for schools, families, family reunions, and historical, and faith based congregations."
Rise!: From Caged Bird to Poet of the People, Maya Angelou by Bethany Hegedus
"Writer, activist, trolley car conductor, dancer, mother, and humanitarian, Maya Angelou's life was marked by transformation and perseverance. In this comprehensive picture-book biography geared towards older readers, Bethany Hegedus lyrically traces Maya's life from her early days in Stamps, Arkansas through her work as a freedom fighter to her triumphant rise as a poet of the people."
From Beau to Maya and from ragtime to the US Navy, I hope you found a good book to share with your kids. Thank you for stopping by!