: : Inside: 10 must-read middle grade novels and YA books set in Arkansas : :
Have you ever wondered why Arkansas and Kansas are pronounced differently? It turns out that Kansas is the English pronunciation, and Arkansas is the French pronunciation, as Arkansas was named for the French plural of a Native American tribe.
I love learning little trivia bits like that. It was one of the reasons I loved our 50 states study so much. Another reason was we did a chapter book read aloud for each state which meant my daughters and I read 50 books together! They still refer to some states as, "What book was that state?"
Traveling via reading is one of my favorite things, and I hope this book list transports you to the great state of Arkansas! This list contains 5 middle grade novels and 5 YA books. Enjoy!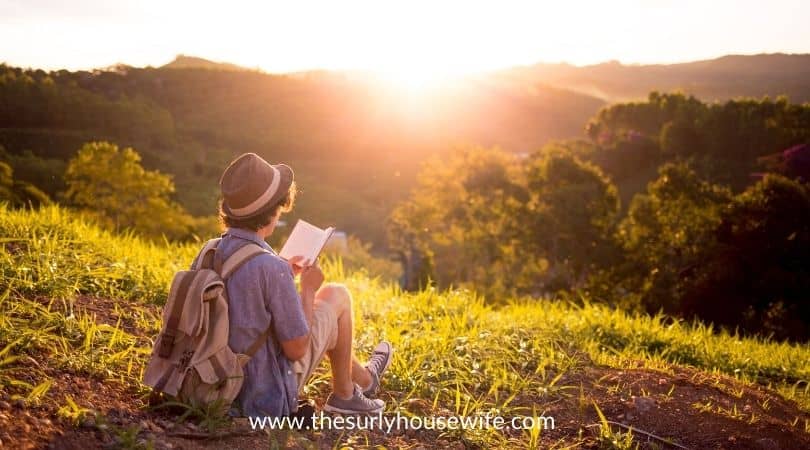 This post contains affiliate links. If you click and make a purchase, we earn a commission at NO extra cost to you. For more information, please read my full disclosure policy.
Descriptions come from Amazon; some are edited for length
YA Books Set in Arkansas
Middle Grade Novels
Philip Hall Likes Me, I Reckon Maybe by Bette Greene
"No one gets the better of Beth Lambert. Except, maybe, Philip Hall who is the cutest, smartest boy in the sixth grade, and Beth Lambert loves him. The fact that he beats her in classwork, sports, and just about everything else doesn't particularly bother Beth at first. Then she realizes that Philip might be best in everything because she's letting him beat her. and coming out on top is just too natural a thing for Beth to hold back for very long! I reckon Philip Hall can't help liking spunky, expansive Beth, and you'll like her, too."
Summer of My German Soldier by Bette Greene
"The summer that Patty Bergen turns twelve is a summer that will haunt her forever. When her small hometown in Arkansas becomes the site of a camp housing German prisoners during World War II, Patty learns what it means to open her heart. Even though she's Jewish, she begins to see a prison escapee, Anton, not as a Nazi, but as a lonely, frightened young man with feelings not unlike her own. In Anton, Patty finds someone who softens the pain of her own father's rejection and who appreciates her in a way her mother never will. While patriotic feelings run high, Patty risks losing family, friends, even her freedom, for this dangerous friendship. It is a risk she has to take and one she will have to pay a price to keep."
The Lions of Little Rock by Kristin Levine
"As twelve-year-old Marlee starts middle school in 1958 Little Rock, it feels like her whole world is falling apart. Until she meets Liz, the new girl at school. Liz is everything Marlee wishes she could be: she's brave, brash and always knows the right thing to say. But when Liz leaves school without even a good-bye, the rumor is that Liz was caught passing for white. Marlee decides that doesn't matter. She just wants her friend back. And to stay friends, Marlee and Liz are even willing to take on segregation and the dangers their friendship could bring to both their families."
Making Friends with Billy Wong by Augusta Scattergood
"Azalea is not happy about being dropped off to look after Grandmother Clark. Even if she didn't care that much about meeting the new sixth graders in her hometown, those strangers seem much preferable to the ones in Paris Junction. Talk about troubled Willis DeLoach or gossipy Melinda Bowman. Who needs friends like these! And then there's Billy Wong, a Chinese-American boy who shows up to help in her grandmother's garden. Billy's great-aunt and uncle own the Lucky Foods grocery store, where days are long and some folks aren't friendly. For Azalea, whose family and experiences seem different from most everybody she knows, friendship has never been easy. Maybe this time, it will be. Inspired by the true accounts of Chinese immigrants who lived in the American South during the civil rights era, these side by side stories (one in Azalea's prose, the other in Billy's poetic narrative) create a poignant novel and reminds us that friends can come to us in the most unexpected ways."
"As the son of the world's most famous tech billionaire, spoiled Jett Baranov has always gotten what he wanted. So when his father's private jet drops him in the middle of the Arkansas wilderness, at a place called the Oasis, Jett can't believe it. He's forced to hand over his cell phone, eat grainy veggie patties, and participate in wholesome activities with the other kids, who he has absolutely no interest in hanging out with. As the weeks go on, Jett starts to get used to the unplugged life and even bonds with the other kids over their discovery of a baby-lizard-turned-pet, Needles. But he can't help noticing that the adults at the Oasis are acting really strange. Jett is determined to get to the bottom of things, but can he convince everybody that he is no longer just a spoiled brat who is making trouble?"
YA Books
I should note that my definition of YA literature differs from most. I consider YA books to be a genre rather than a reading level. So if you are picking out books for your kids, do your due diligence with any books that are labeled YA or Young Adult as the subject matter might not be appropriate for younger readers.
For more information on this topic, check out this podcast episode from the Read-Aloud Revival.
With a Name Like Love by Tess Hilmo
"When Ollie's daddy, the Reverend Everlasting Love, pulls their travel trailer into Binder to lead a three-day revival, Ollie knows that this town will be like all the others they visit. It is exactly the kind of nothing Ollie has come to expect. But on their first day in town, Ollie meets Jimmy Koppel, whose mother is in jail for murdering his father. Jimmy insists that his mother is innocent, and Ollie believes him. Still, even if Ollie convinces her daddy to stay in town, how can two kids free a grown woman who has signed a confession? Ollie's longing for a friend and her daddy's penchant for searching out lost souls prove to be a formidable force in this tiny town where everyone seems bent on judging and jailing without a trial."
Where Things Come Back by John Corey Whaley
"In the remarkable, bizarre, and heart-wrenching summer before Cullen Witter's senior year of high school, he is forced to examine everything he thinks he understands about his small and painfully dull Arkansas town. His cousin overdoses; his town becomes absurdly obsessed with the alleged reappearance of an extinct woodpecker; and most troubling of all, his sensitive, gifted fifteen-year-old brother, Gabriel, suddenly and inexplicably disappears. Meanwhile, the crisis of faith spawned by a young missionary's disillusion in Africa prompts a frantic search for meaning that has far-reaching consequences. As distant as the two stories initially seem, they are woven together through masterful plotting and merge in a surprising and harrowing climax."
The Painters of Lexieville by Sharon Darrow
"Lexieville, Arkansas, can hardly be called a real town. It's nothing but a jumble of unpainted shotgun shacks squatting at the end of a muddy, rutted road. To Pertrisha 'Pert' Lexie, that road is like a sign, a warning that there's no welcome for outsiders who might venture into Lexieville, and little chance of her getting out. Pert's mother, Truly, had dreams once upon a time, but now they're worn threadbare as a hand-me-down quilt. Pert's brother, Jobe, a high-school dropout, appears to be trapped in Lexieville, too. Only Pert is still determined to shake the dust of Lexieville off her feet and put on a new life like a bright, fresh coat of paint. With only a few self-defense classes, an occasional helping hand from a county welfare worker, and her own fierce dreams to aid her, Pert fights to overcome the suffocating fatalism of generations and to fend off the violent advances of a bitter uncle."
True Grit: Young Readers Edition by Charles Portis
"True Grit tells the story of Mattie Ross, who is just fourteen when the coward Tom Chaney shoots down her father in Fort Smith, Arkansas, and robs him of his life, his horse, and $150 in cash. Determined to avenge the killing, Mattie enlists the help of Rooster Cogburn, the meanest available U.S. Marshal, and pursue the killer into Indian Territory. As Mattie outdickers and outmaneuvers the hard-bitten types in her path, her vitality and resourcefulness amuse, impress, and touch the reader. What happens, to Mattie, to the gang of outlaws unfortunate enough to tangle with her, to Rooster and the swaggering Texas Ranger LeBoeuf, rings with the dramatic rightness of legend. An instant bestseller and critical success upon its first publication and the basis for two highly praised, award-winning films, True Grit is an American classic through and through."
"Seventeen-year-old Raychel is sleeping with two boys: her overachieving best friend Matt and his slacker brother, Andrew. Raychel sneaks into Matt's bed after nightmares, but nothing ever happens. He doesn't even seem to realize she's a girl, except when he decides she needs rescuing. But Raychel doesn't want to be his girl anyway. She just needs his support as she deals with the classmate who assaulted her, the constant threat of her family's eviction, and the dream of college slipping quickly out of reach. Matt tries to help, but he doesn't really get it. And he'd never understand why she's fallen into a secret relationship with his brother. The friendships are a precarious balance, and when tragedy strikes, everything falls apart. Raychel has to decide which pieces she can pick up and which ones are worth putting back together."
From Little Rock to Fort Smith, and for younger readers to adults, I hope you found a book to enjoy. Thanks for stopping by!
Need more books about Arkansas?