Soft sugar cookies, great anytime of year, PERFECT for Christmas!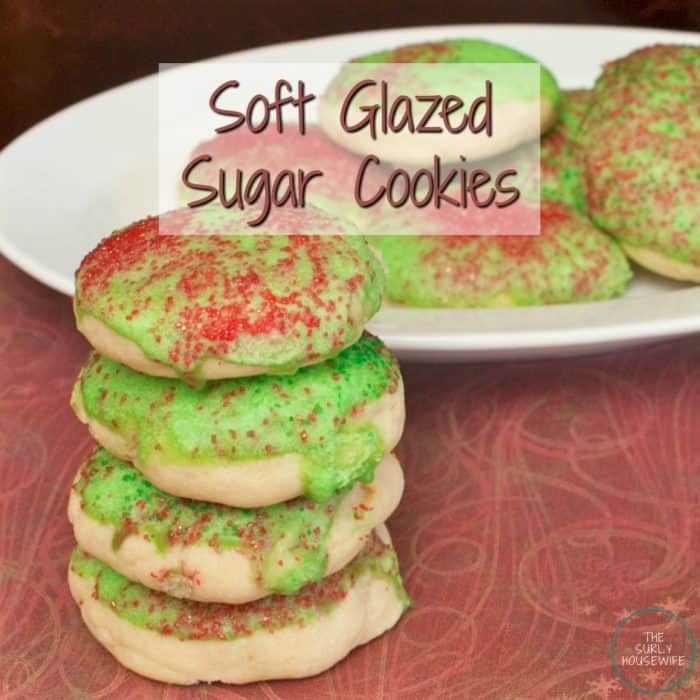 I have the perfect cookie to add to your Christmas cookie collection! If you love super soft sugar cookies instead of the traditional crispy cut outs, then you will love this recipe.
Normally these are topped with about an inch of frosting, but I like a light layer. In my attempt to make a small batch of frosting, I ended up with a glaze instead of frosting, but it ended up working great!
Dipping the cookie in a glaze ended up being much easier for the kids to help with. However you can use whatever frosting recipe you like with them :).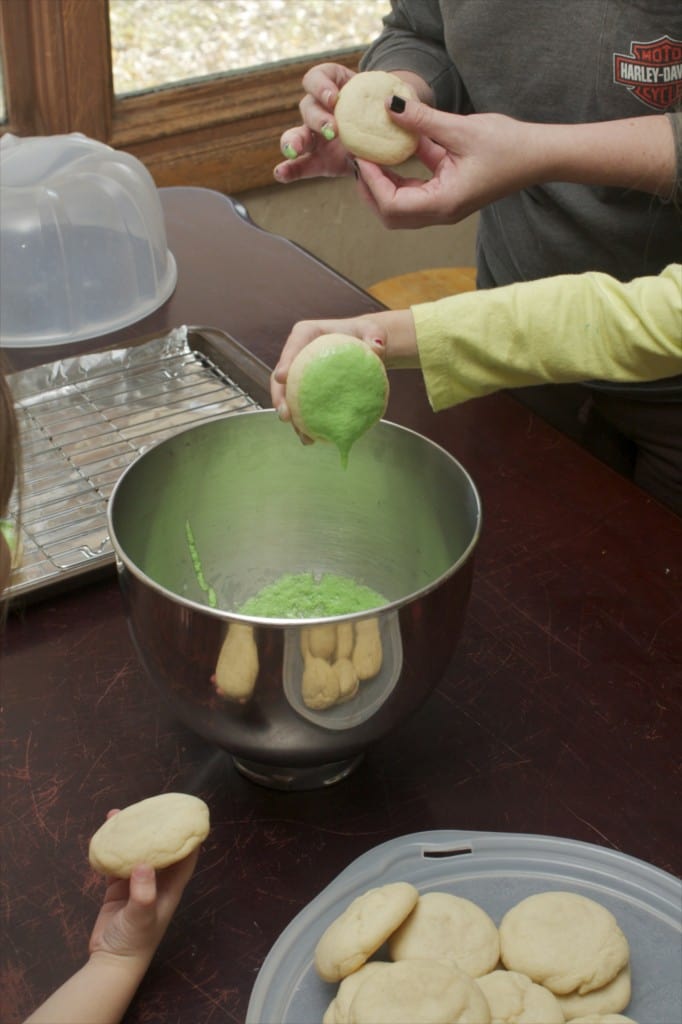 I found this recipe from food blogger Annie's Eats. After trying several sugar cookie recipes and being disappointed I was so thrilled to come upon this one!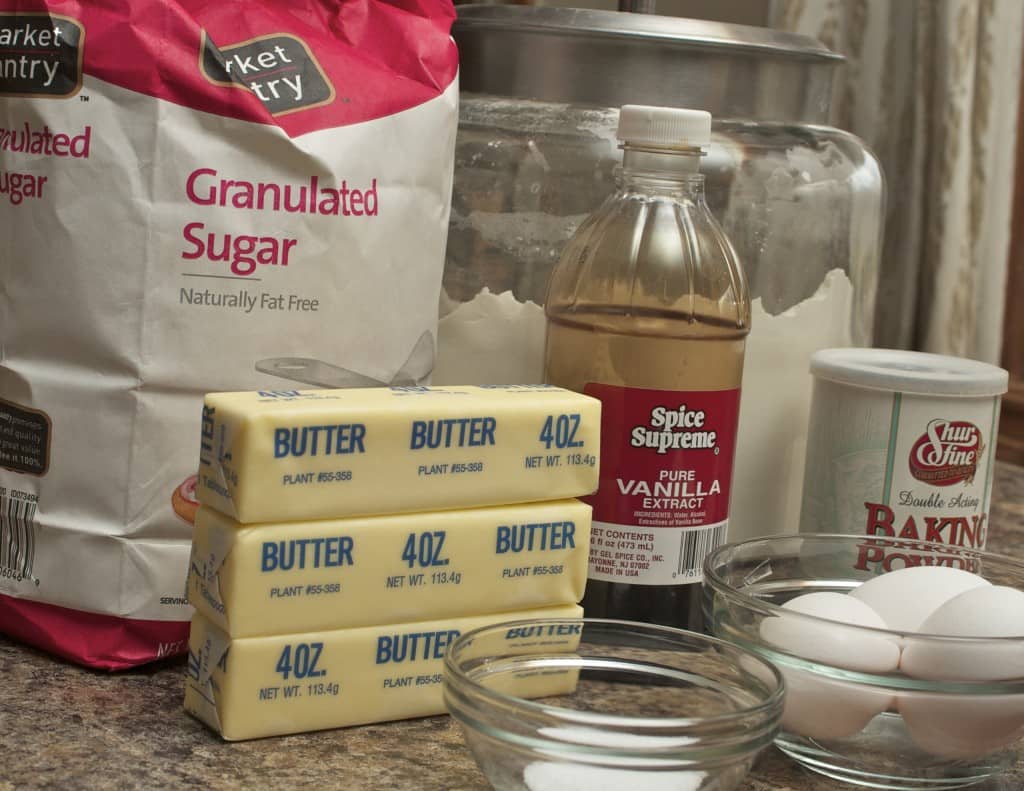 These cookies aren't your traditional cut outs, but rather little fluffy cookie circles. So good. The key to these cookies is to make them thick and don't overbake them.
And since it is the holiday season, get the kids in the kitchen to help you frost or glaze them. I had so much fun with my girls dipping the cookies in the sweet green glaze. I know that doesn't sound the best but it's amazing.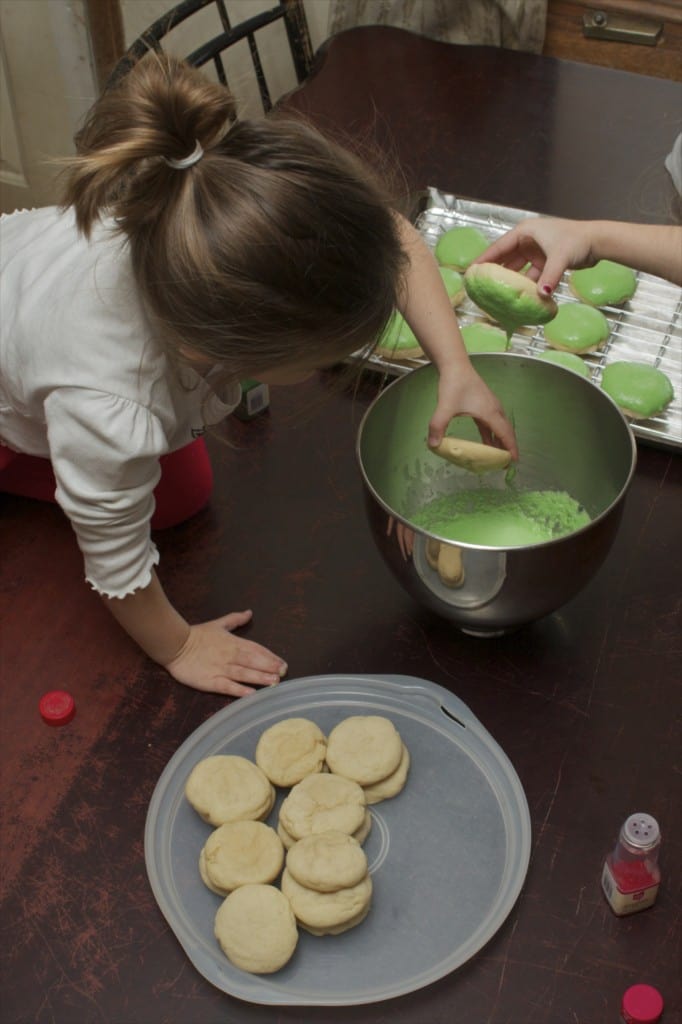 Then you gotta add sprinkles!!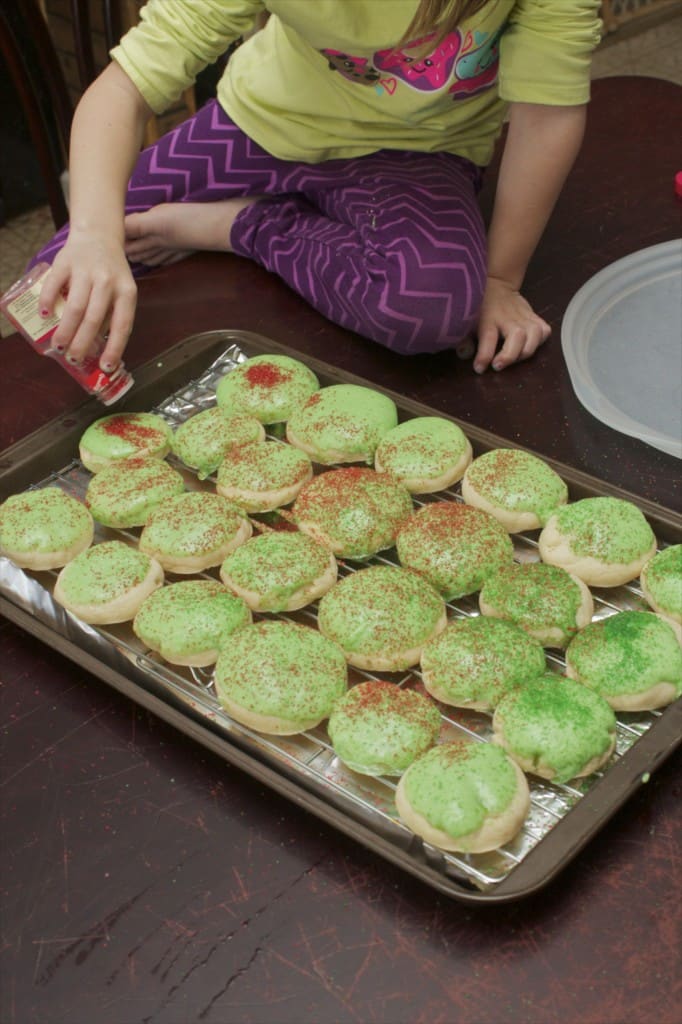 I really hope you give these cookies a try and make sure you check out my dark peppermint cookies and peanut butter stars!
This post contains affiliate links. If you click and make a purchase, we earn a commission at NO extra cost to you. For more information, please read my full disclosure policy.
Soft Sugar Cookies
Inspired by Annie's Eats
Ingredients

For the cookies:
4½ cups all-purpose flour
4½ tsp baking powder
¾ tsp salt
1½ cups (3 sticks) unsalted butter, at room temperature
1½ cups sugar
3 large eggs
5 tsp vanilla extract
Directions
1. Preheat the oven to 350˚ F.
2. In a medium bowl sift together the flour, baking powder and salt.
3. Cream together on medium-high speed, the butter and sugar until soft and fluffy, about 2-3 minutes.
4. Beat in the eggs one at a time, mixing well after each addition and scraping down the bowl as needed. Then blend in the vanilla.
5. With the stand mixer on low speed, add in the dry ingredients mixing just until incorporated and evenly mixed.
6. Cover and chill the dough for 1 hour.
7. When you are ready to bake the cookies, scoop a scant quarter cup of dough and roll into a ball. Flatten the ball slightly and place on baking sheet (about 2-3 inches apart) lined with parchment paper or a silicone baking mat.
8. Bake about 10-12 minutes or just until set. Do not overbake! The edges should be no more than very lightly browned if at all.
9. Let cool on the baking sheet for several minutes, then transfer to a wire rack to cool completely.
10. Once cooled, frost with your favorite frosting.