An easy no frills, no prep, no cost homeschool strategy to introduce to your homeschool.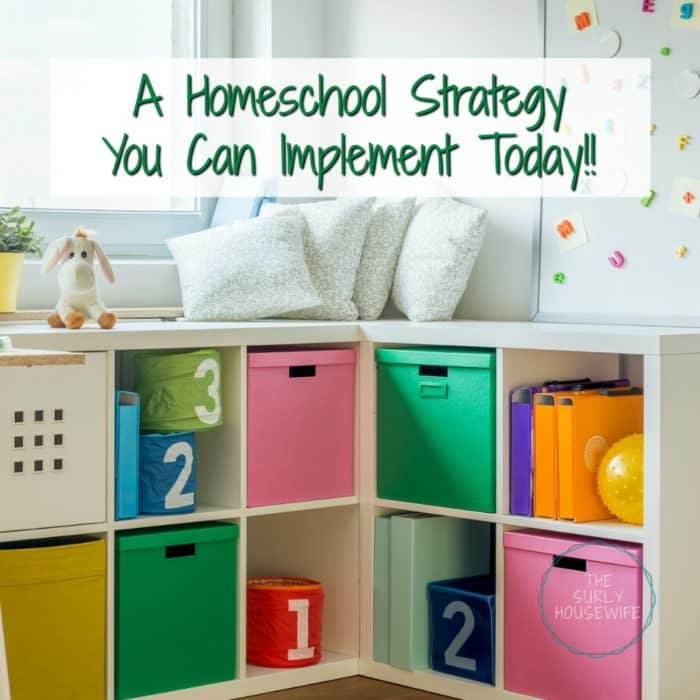 This post contains affiliate links. If you click and make a purchase, we earn a commission at NO extra cost to you. For more information, please read my full disclosure policy.
Honestly guys, I think I have found it. A homeschool strategy that will revolutionize the way you homeschool. It's easy, it's flexible, and best of all it is completely, 100%, totally, frugally, free!!! Are you ready?! Hold on to your feet because I am about to blow your socks off. I present to you: office hours!!
Office hours in a college sense, not a business sense. Office hours, for those who don't know, are a set period of time that professors are in their offices to help students with any problems, questions, or concerns they have about their course work.
I have introduced this concept to our homeschool day as a way of organizing free play. My kids can play on their own if they wish. Or if they want to do something with me, that's fine too. Or we can do both during the scheduled office hours time. I begin my office hours time with something I can be interrupted from: scrapbooking, coloring, reading. A task without screens or headphones. I find if I am totally unplugged my kids respond better to including me in their activities if needed. I may spend the office hours totally by myself or spending time with the kids.
Why I Started Using This Homeschool Strategy
I started implementing office hours out of frustration. The kids would start playing so I would start working or listening to a podcast. Then my kids would want to play a game or go for a walk. I would need to totally change gears. Some degree of interruption is expected as a Mom, but when it happens every day (and if you have a pet peeve of being interrupted like I do), you need to find a solution.
So my solution was to set aside a couple of hours a day for office hours so I could be present for the kids if they needed something, but I could still carve out a little me time if they were content with what they were doing.
How to Get Started
To begin, start off by explaining the new routine. "We will be having a new part of our day called office hours. You kids are in charge of what you want to do (within reason) much like free play. If you want to do something with Mom, I will be right here if you need me. If you want to play independently, that is fine also." Make sure you point out to the kids that it is perfectly OK for them to (politely!) interrupt your independent task
For example, office hours are from 9-11 on the daily schedule. Monday the kids want to play a game, so we all play a game together. Let's say on Tuesday they want to ride their bikes. They go out and ride their bikes (BTW my youngest LOVES her bike!) while I stay at home reading. When they get home, they go to their rooms to play Barbie Mermaids so I keep on reading. Or maybe when they get home they want to listen to an audiobook. I put my book down and we listen to the audiobook. It really is as simple as that. Being physically and emotionally connected to what your kids are doing whether it is hands on or hands off.
Benefits of Office Hours
Fosters independence. It's a good thing for kids to be bored!! The way to become an independent, self-motivated learner is by having the freedom to do so.
Provides routine and structure to your day. If you love the idea of unschooling but need some sort of routine for your day, I think this idea will help you ease into unschooling. This is also really helpful for working homeschool parents because have set times where they know they are on their own, and when they can go to Mom.
Provides another pocket of time to spend time together. It's a strange thing. Homeschool parents are at home with their kids all the time, but sometimes it feels like we don't actually spend time with our kids. This little pocket of time forces you to set aside all those other obligations and be ready for time with your kids.
Hands off approach for Mom. It's easy to get entangled in everything our kids do during the homeschool day. This way you are focused on what your kids like to do with their free time.
No screen time for Mom! If you have an hour of time to yourself, think of the reading or crafting you can get done. Plus it is good for our kids to see us unplugged every now and then.
Office hours is a simple homeschool strategy to add variety to your school day but yet keep your sanity. Whether you are an unschooling family or you just want to set time aside for self-leanring, office hours has something to offer ALL homeschooling families.