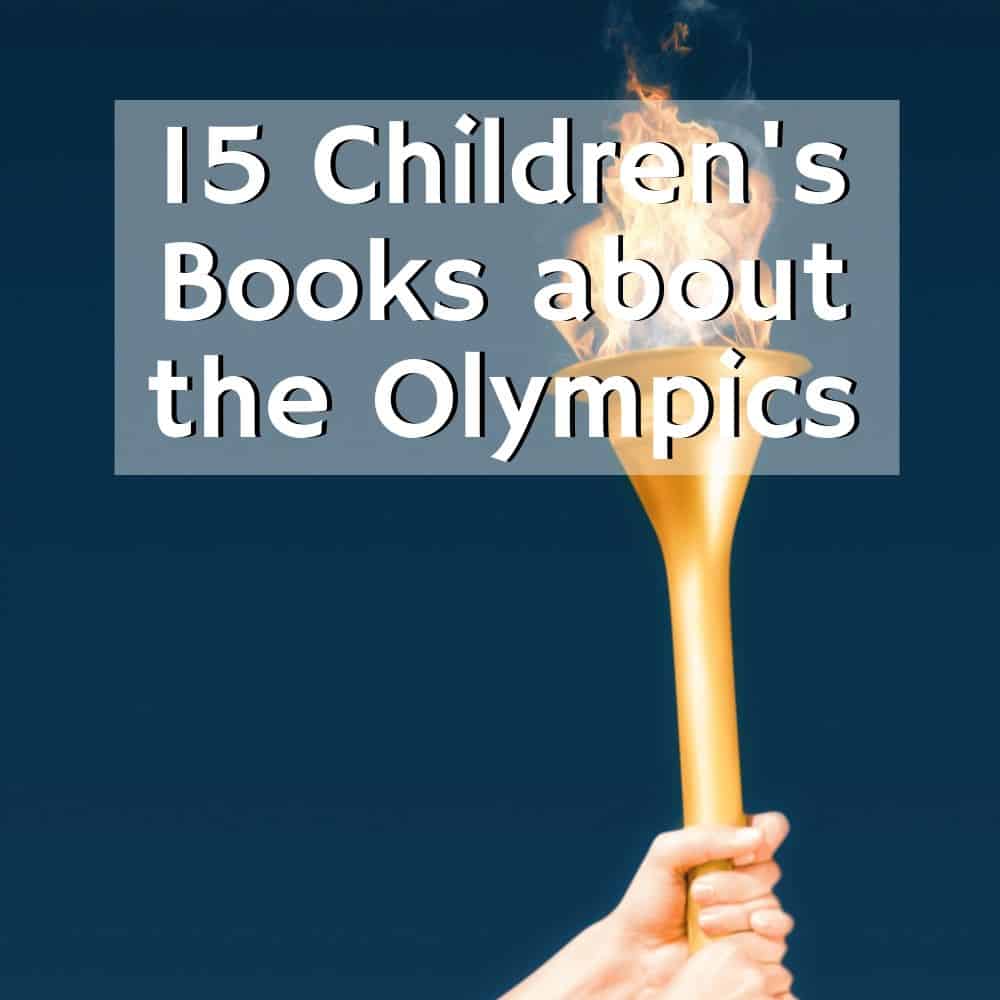 The first Olympic memory I have is from the 1992 Olympics in Barcelona. A track and field athlete named Derek Raymond, from Great Britain, suffered an injury half-way through the 400 meter race.
He pulled up from his running form and clutched his hamstring, the pain etched on his face. But more than pain, it was disappointment. One of his life long goals had been shattered. But rather than collapse on the track, he kept going. DETERMINED to finish!
After limping along, another man came running onto the track to assist him. I never paused to think who the man could be. I knew it was his father. My dad was my coach growing up so perhaps coach-dad being synonymous is why I recognized it.
But it was the way he pushed his way past security that I knew it was his Dad. Only a parent knows what their child has sacrificed to get to that moment. And only he knew how much his son HAD to finish that race.
From that moment on, I was hooked. I watch the summer Olympics religiously when it comes around every four years. I do my best with the Winter Olympics as well, but you can only have so many obsessions 😉
Perhaps you are looking to share you love of the Olympics with your kids. Or maybe you want to learn more about Ancient Greece and the Olympics? Either way, this post has 15 books about the Olympics that your kids will love!
This post contains affiliate links. If you click and make a purchase, we earn a commission at NO extra cost to you. For more information, please read my full disclosure policy.
Children's Books about the Olympics
G is for Gold Medal by Brad Herzog
"Writer Brad Herzog showcases athletes and events as well as how the Olympics have impacted history and world views. Learn the meaning behind the five interlocking rings featured on the Olympic flag. Cheer on American Jim Thorpe as he won the pentathlon and decathlon at the 1912 Olympics in Stockholm, Sweden, only to lose his medals later. Read how the man dubbed as the "world's laziest high jumper" won the gold in 1968 and later had a jump named after him. All these moments and more are brought to life in G is for Gold Medal."
Hour of the Olympics by Mary Pope Osbourne
"No girls allowed at the Olympic Games! That's the rule when the Magic Tree House whisks Jack and Annie back to ancient Greece. But when Annie tells jack to go to the games without her, he knows she's up to something. Will Annie find a way to see the games? Or will she get herself—and Jack—into Olympic-size trouble? Find out in Hour of the Olympics."
Ancient Greece and the Olympics: A Nonfiction Companion to Magic Tree House by Mary Pope Osborne
"When Jack and Annie got back from their adventure in Magic Tree House #16: Hour of the Olympics, they had lots of questions. What did the ancient Greeks wear? What did they do for fun? Where were the very first Olympics held? How are our modern Olympics similar to the ancient Olympics? Find out the answers to these questions and more as Jack and Annie track the facts."
Picture Books about Olympic Athletes
Wilma Unlimited: How Wilma Rudolph Became the World's Fastest Woman by Kathleen Krull
"Before Wilma Rudolph was five years old, polio had paralyzed her left leg. Everyone said she would never walk again. But Wilma refused to believe it. Not only would she walk again, she vowed, she'd run. And she did run–all the way to the Olympics, where she became the first American woman to earn three gold medals in a single olympiad. This dramatic and inspiring true story is illustrated in bold watercolor and acrylic paintings by Caldecott Medal-winning artist David Diaz."
Nadia: The Girl Who Couldn't Sit Still by Karlin Gray
"Nadia Comaneci was a feisty and fearless little girl who went from climbing trees in the forests of Romania to swinging into history at the 1976 Olympic Games, where she received an unprecedented seven perfect scores in gymnastics. But as readers will see in this first-ever illustrated picture book about Nadia's journey to Olympic gold, the road from small-town girl to world-class athlete was full of many imperfect moments."
How to Train with a T. Rex and Win 8 Gold Medals by Michael Phelps
"A champion at the 2008 Beijing Olympics, Michael Phelps explains the training schedule that allowed him to accomplish the first-of-its-kind feat of winning eight Olympic gold medals. Comparisons are made that put miles swum, naps taken, calories eaten, weights lifted, etc., into a context that youngsters might more easily understand. For example, his six years of training (from 1998 to 2003) are described as 'a kindergartner's whole life!' or 'the same as 42 dog years!'" It's a really fun and silly book but with real math examples!
Touch the Sky: Alice Coachman, Olympic High Jumper by Ann Malaspina
"In Alice's Georgia hometown, there was no track where an African-American girl could practice, so she made her own crossbar with sticks and rags. With the support of her coach, friends, and community, Alice worked toward her dream of competing in the Olympics. This is an inspiring free-verse story of the first African-American woman to win an Olympic gold medal."
The Wildest Race Ever: The Story of the 1904 Olympic Marathon by Meghan McCarthy
"It was 1904 and St. Louis was proud to host the World's Fair and America's First Olympics. Hundreds of thousands of people came by car, by train, by boat. Part of the Olympics was a wild, wacky marathon. Forty-two racers registered, thirty-two showed up, and of the three racers vying for the finish line: on drove part way, one was helped by his trainers over the line, and one was a postman who travelled from Cuba and ran in street clothes that he cut off to look like shorts. How they ran and who won is a story of twists and turns that only wouldn't be believed if it weren't true! And it is! Find out who won in this wacky and well-researched picture book all about the historic Olympic Marathon of 1904."
Yes, I Can!: The Story of the Jamaican Bobsled Team by Devon Harris
"The story of the original Jamaican Bobsled Team. When Devon Harris, Michael White, Dudley Stokes and Christian Stokes decided to follow their dreams to the Olympics they knew nothing about their sport and had only a few months to get ready. Without support, money, equipment, and even ice, the four men did the impossible qualifying as the members of their nation's first Winter Olympic Team. With personal and national pride on the line these underdogs competed fiercely at the 1988 Winter Olympic Games in Calgary, Canada. The awesome foursome didn't win a medal but they won the heart of the entire world."
Long-Armed Ludy and the First Women's Olympics by Jean L. S. Patrick
"Based on a true story about a little-known athlete and a unique event in women's sports history. Lucile "Ludy" Godbold was six feet tall and skinnier than a Carolina pine and an exceptional athlete. In her final year on the track team at Winthrop College in South Carolina, Ludy tried the shot put and she made that iron ball sail with her long, skinny arms. But when Ludy qualified for the first Women's Olympics in 1922, Ludy had no money to go. Thanks to the help of her college and classmates, Ludy traveled to Paris and won the gold medal with more than a foot to spare!"
America's Champion Swimmer: Gertrude Ederle by David A. Adler
"Trudy Ederle loved to swim, and she was determined to be the best. At seventeen Trudy won three medals at the 1924 Olympics in Paris. But what she planned to do next had never been done by a woman: She would swim across the English Channel in fourteen hours and set a world record."
Jim Thorpe's Bright Path by Joseph Bruchac
"A biography of Native American athlete Jim Thorpe, focusing on how his boyhood education set the stage for his athletic achievements which gained him international fame and Olympic gold medals."
Who Was Jesse Owens? by James Buckley Jr.
"At the 1936 Berlin Summer Olympics, track and field star Jesse Owens ran himself straight into international glory by winning four gold medals. But the life of Jesse Owens is much more than a sports story. Born in rural Alabama under the oppressive Jim Crow laws, Owens's family suffered many hardships. But Owens defied the odds to become a sensational student athlete, and was chosen to compete in the Summer Olympics in Nazi Germany where Adolf Hitler was promoting the idea of 'Aryan superiority.' Owens's winning streak at the games humiliated Hitler and crushed the myth of racial supremacy once and for all."
Children's Books about Famous Olympic Events
Lake Placid Miracle: When U.S. Hockey Stunned the World by Blake Hoena
"In 1980 the Soviet Union had dominated the world of hockey for nearly 30 years. Nobody thought the USSR's hockey team could be beaten in the Winter Olympics. But US Hockey coach Herb Brooks didn't believe that. He pulled together a ragtag team of amateur hockey players and molded them into a team that could compete with the best teams in the world. Through months of hard work and determination, the US team achieved the impossible and defeated the dreaded Soviets. Readers will get a thrilling up-close look at the story of the 1980 US Olympic Hockey team and their miraculous victory in Lake Placid, New York in this graphic novel."
The Boys in the Boat (Young Readers Adaptation): The True Story of an American Team's Epic Journey to Win Gold at the 1936 Olympics by Daniel James Brown
"Berlin, 1936. The Olympic finals of the eight-oared rowing race. Germany, Italy, USA. The American boat touches the finish line first, beating all odds and sending Hitler away in a silent rage. In the midst of the Great Depression, the nine rowers showed the world what true grit really meant. They were western, working-class boys who never expected to beat the elite teams of the East Coast and Great Britain, yet they did. This deeply emotional yet easily accessible middle-grade adaptation of the New York Times best-selling The Boys in the Boat shows readers how we can find hope in the most desperate of times."
The Olympics are a time where the world comes together to celebrate unity and sport. People from waring nations compete side-by-side in peace. Whether you are studying the Ancient Olympics, celebrating the athletes of the past, or cheering on the athletes of today, I hope you found a book to enjoy with your kids!
Dig Deeper: