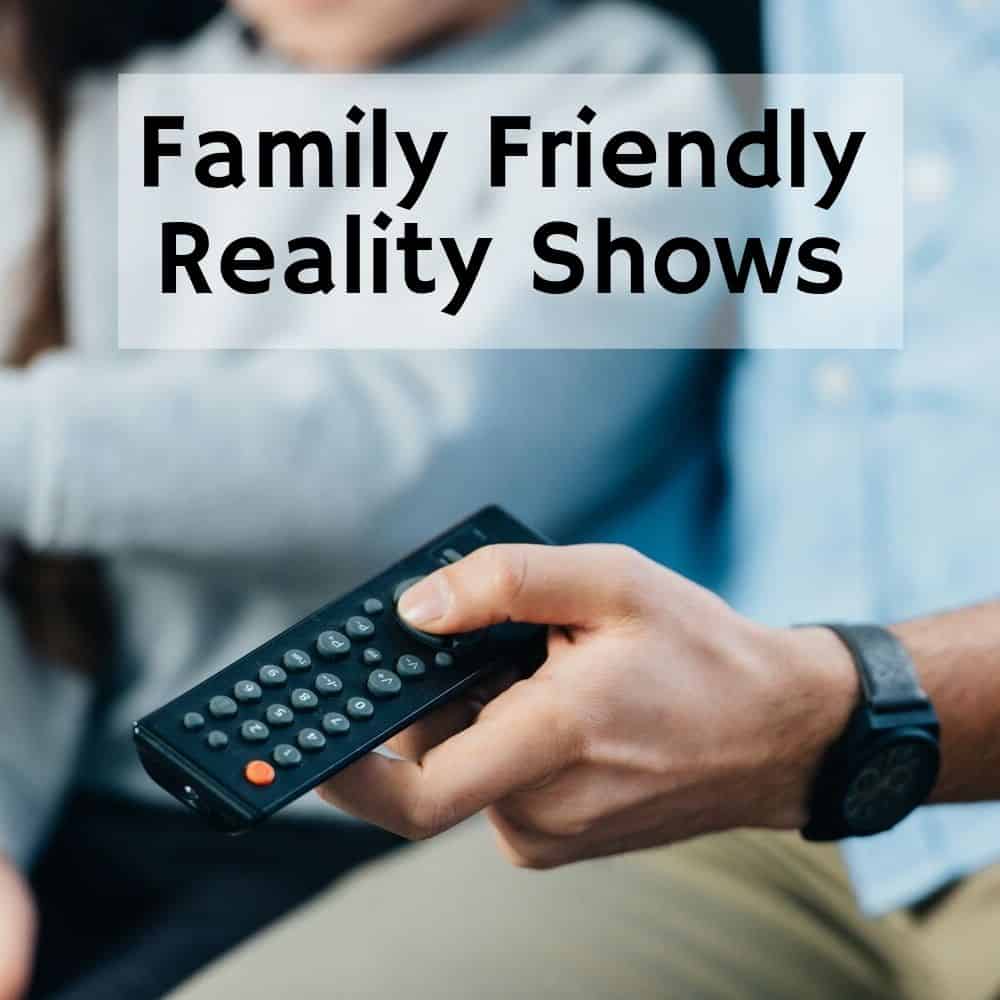 Imagine you have just been on a vacation with your husband for the first time in over six years. A wonderful Caribbean cruise where you are completely off line. No texting, no Facebook, no service at all. Heavenly.
Now imagine you get back online. You check in to see how your kids are doing, but then you are most excited to listen to a podcast with one of your favorite reality stars.
Sue Aikens, one of the stars of the National Geographic show Life Below Zero, was a guest on the Joe Rogan Experience. Sue is amazing, has an amazing story, and is a fantastic storyteller. We were so glad we had a long car ride ahead of us so we could tune in!
Reality shows get a bad rap (some of them deservedly so) but some are surprisingly family friendly! They are entertaining and often times educational!
This post contains affiliate links. If you click and make a purchase, we earn a commission at NO extra cost to you. For more information, please read my full disclosure policy.
Family Friendly Reality Shows
Life Below Zero
Our whole family LOVES this show. It follows several different people and families who live in Alaska and shows the various way they make their home in the last frontier, from traditional to more modern. I highly recommend trying this show out.
How it's Made
An educational series that documents how various everyday products are made. Perfect for the kids who are always asking questions.
The Pioneer Woman
One of our favorite Food Network shows, join Ree Drummond on her Oklahoma ranch where she shares her recipes, family, and ranch life!
Mythbusters
"So exactly how hard is it to find a needle in a haystack, anyway? And can water dripping on your forehead really drive you nuts? Those are the kinds of questions, myths and urban legends that are put to the test in this humorous series that seeks to find out which myths are true and which are not."
America's Funniest Videos
Children of the '80s and '90s remember this show that debuted in 1989, where viewers from around America send in hilarious home videos.
Deadliest Catch
"It's the deadliest job on earth: crab fishing off the Alaskan coast on the icy Bering Sea." Strap in. This show keeps you on the edge of your seat.
Man vs Wild
"Seasoned adventurer and survivalist Bear Grylls deliberately `strands' himself in remote and inhospitable location and makes his way back to civilization."
And if your family enjoys Man Vs Wild or Life Below Zero make sure you check out Survivorman, available on Amazon Prime Video
The Grand Tour
An Amazon original motoring show with Jeremy Clarkson, Richard Hammond, and James May, the former hosts of Top Gear. A show filled with amazing cars, lots of laughs, and, even thought they won't admit, friendship.
And if your family enjoys The Grand Tour hop on over to Motortrend online to catch 25 seasons of the original Top Gear!"
Brain Games
"An examination of the nature of human perception and how it can be fooled. Interactive games and hidden-camera experiments capture hilarious and shocking results, and viewers get real-world takeaways — how to improve memory, get a better night's sleep, make more money — to use in everyday situations."
HGTV Shows
My kids love to watch a different number of shows on HGTV. If you don't have cable, but you do subscribe to Hulu, you can select 'networks' on the home screen where you will see all the shows that network has made available to watch. Hulu has about 20 HGTB shows to choose from This really isn't a binge watch situation, but a pick and choose thing. One episode of Caribbean Life, one episode of House Hunters, etc.
Related Reads
Whether you family likes cooking and home shows or nature shows, this list of reality shows has something everyone can enjoy! What is your favorite reality show to watch with your kids?