Keep reading for fun and easy Letter A activities and books for preschoolers!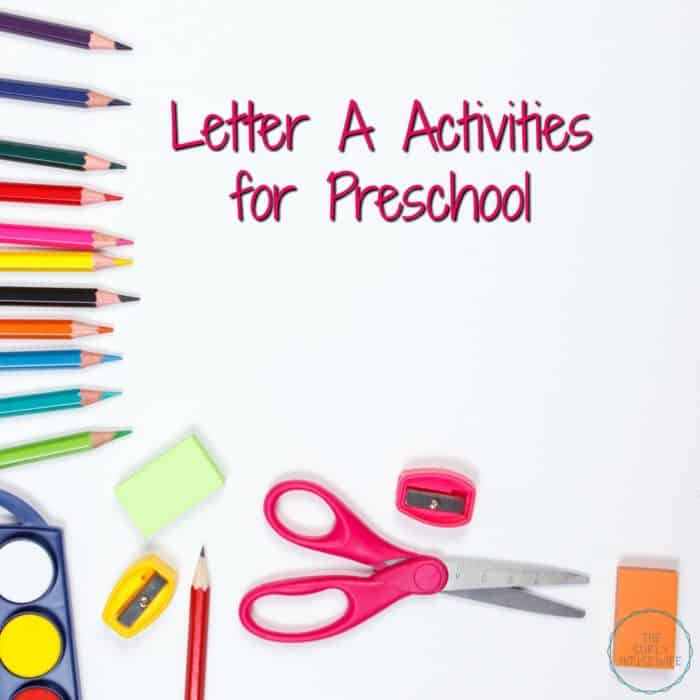 My homeschool motto is "child-led, lots of books, and lots of play! If you are looking for a similar style of homeschool, this blog post is for you! I provide a simple and easy way to implement some school work with just one book and one activity you can do with your child 3 days a week.
Our preschool "curriculum" was super simple and followed the "Letter of the Week" format. At ages 3 and 5, we spent about 30 minutes to an hour each day doing a few sit-down activities and crafts. Most of the time they were playing together, but we also read books, went to the library, and spend time with our homeschool group.
Homeschooling a preschooler doesn't have to complicated or overly ambitious. A book and spending time together is all you need. Simply read a book, and then keep the play going. You can read the books I have recommended or whatever you have in your home. I'm a creature of habit so I really enjoyed picking out books that tied into our Letter of the Week.
This post contains affiliate links. If you click and make a purchase, we earn a commission at NO extra cost to you. For more information, please read my full disclosure policy.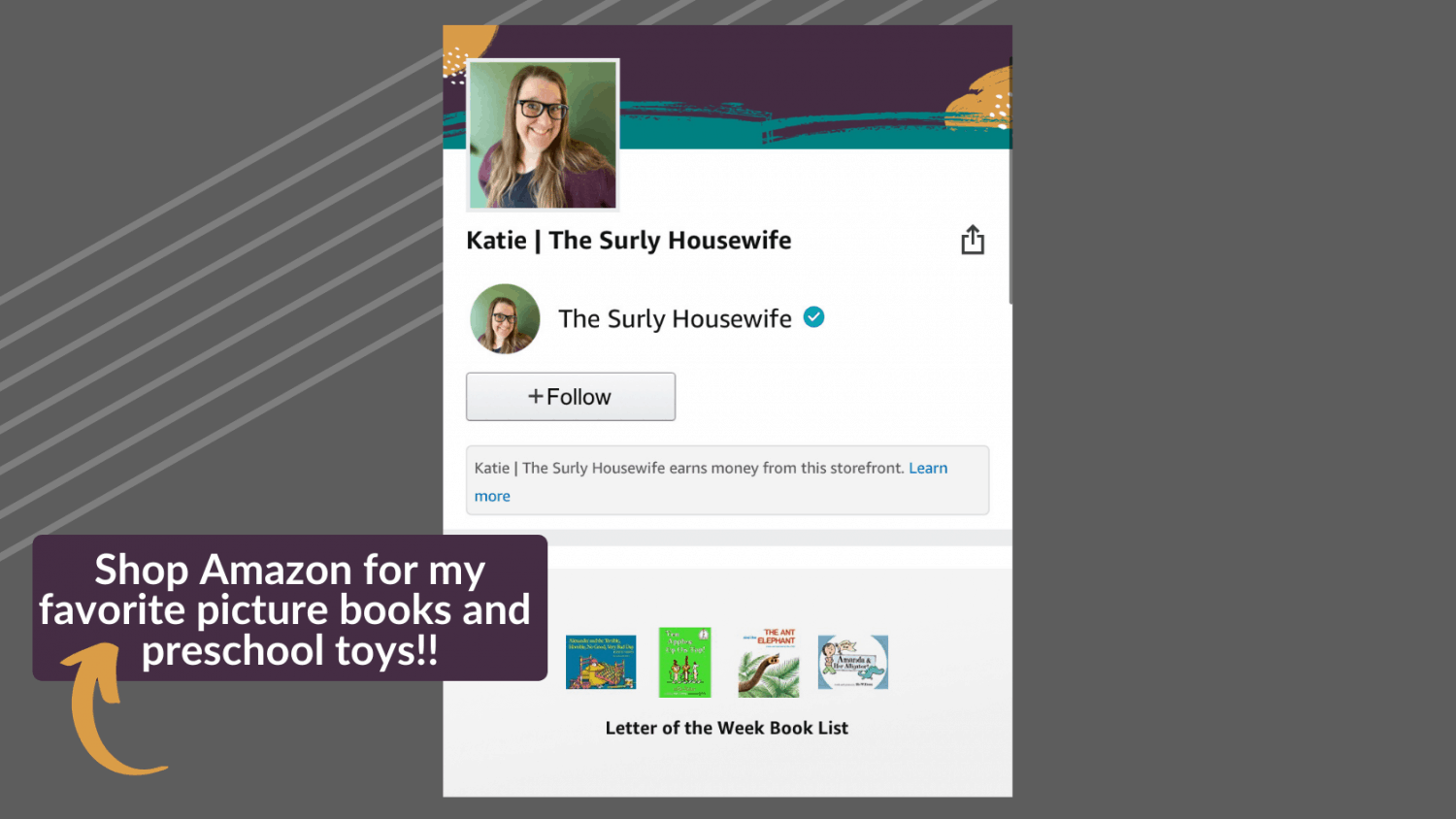 Letter A Activities For Preschool
Day One – Amelia Bedelia and Sensory Play
Omg I loved Amelia Bedelia growing up and sharing her with my kids was awesome. However, my oldest was a little dumbstruck at how literal Amelia was with everything.
"No child can resist Amelia [Bedelia] and her literal trips through the minefield of the English language—and no adult can fail to notice that she's usually right when she's wrong."
Sensory play – ABC Find It
I love to begin learning a new letter with ABC Find it. And the girls loved too! They dig for pictures in rice and match them up with the pictures on the board. I also have cards with written descriptions of the pictures on them. I call those out, and they have to match them up.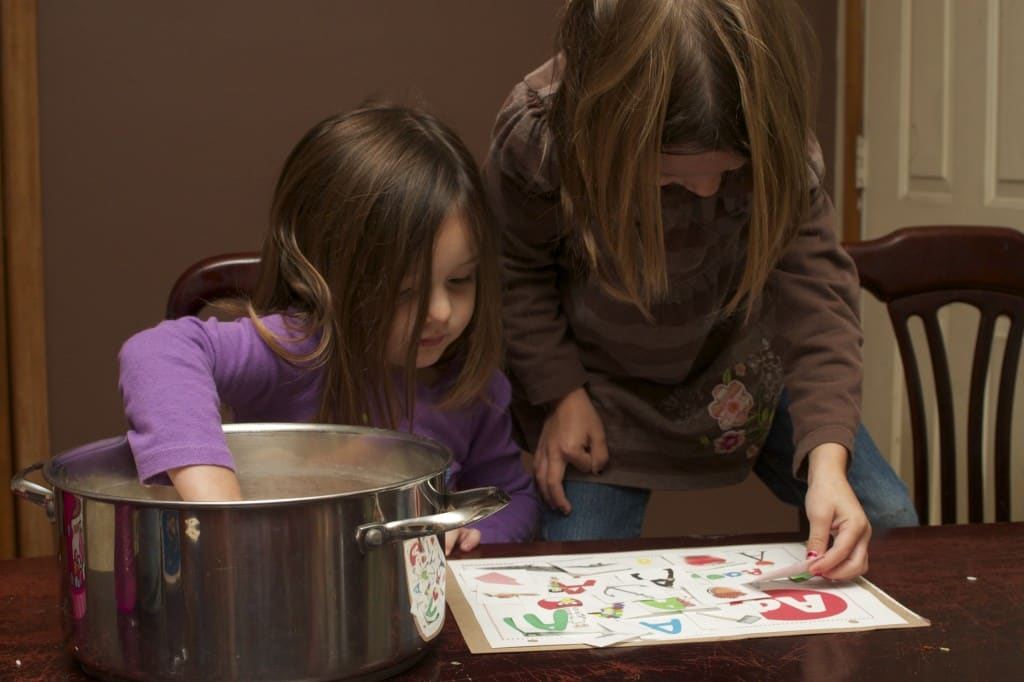 This activity allows them to practice their listening skills as well as matching, taking turns, letter and word recognition.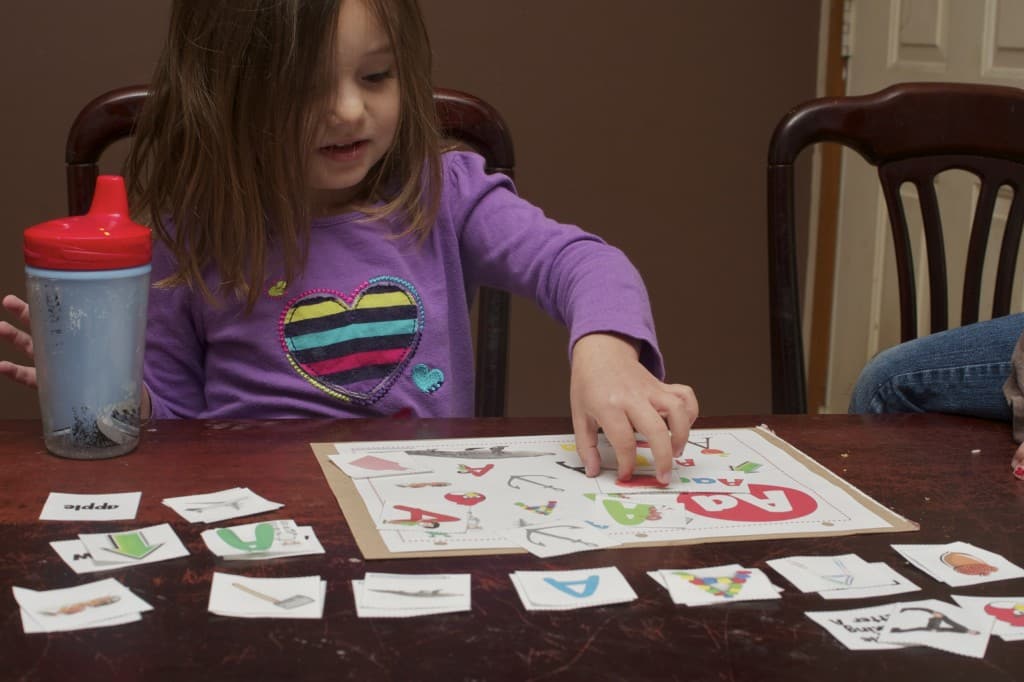 The printables for ABC Find it are from the blog 1+1+1=1. I cannot say enough about all her printables. My kids have loved every.single.one I have downloaded from her site.
Day Two – Hooray for Amanda & Her Alligator! and Letter work
Because our letter work printables had alligators on them, I thought it would be fun to include an alligator book.
Beloved author-illustrator Mo Willems has created a funny and tender portrait of friendship between Amanda and her stuffed alligator that readers of any age will love. The book is made up of 6 and half short stories so you can spread out the stories over a few days or read them in one go.
My kids LOVE animals so I chose the Animal ABCs, again, from 1+1+1=1's.
Included in the pack are number tracing, animals to cut out and glue, a coloring/tracing sheet, and tracing lines and letters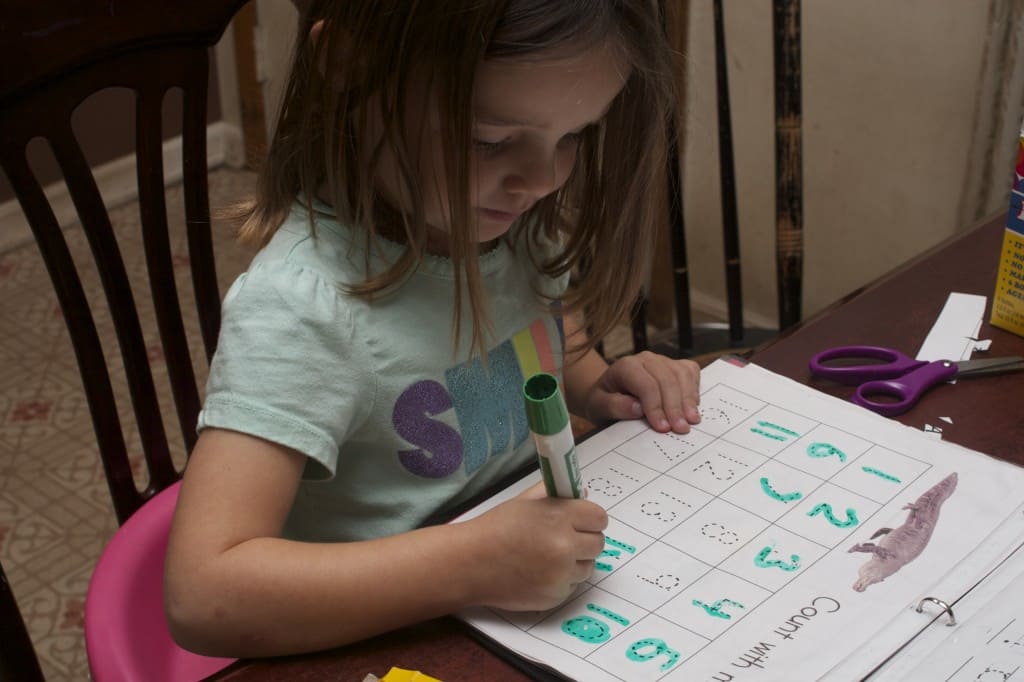 Day Three – The Ant and the Elephant and Crafts
Some fun and cute animal crafts to go along with this fun picture book!
"The elephant is the kindest animal in the jungle, rescuing the giraffe, lion, and rhino, but who will return the favor when the elephant needs help?"
This book is super cute and lends itself well to some animal crafts!! My kids and I love these printables from Learn, Create, Love. You simply print them out, the kids color or paint them, cut them out, and glue together. You can clue them onto paper and create an animal book or simply let your child play with the paper crafts. My kids still love to do this!
Click here for information on the ant paper craft!
Click here for the blog post on the elephant craft!
Transportation book craft
However, when we did our letter of the week curriculum, we put together a transportation book rather than an animal book. My husband is a truck driver so they are naturally obsessed with all forms of transportation. A was for airplane.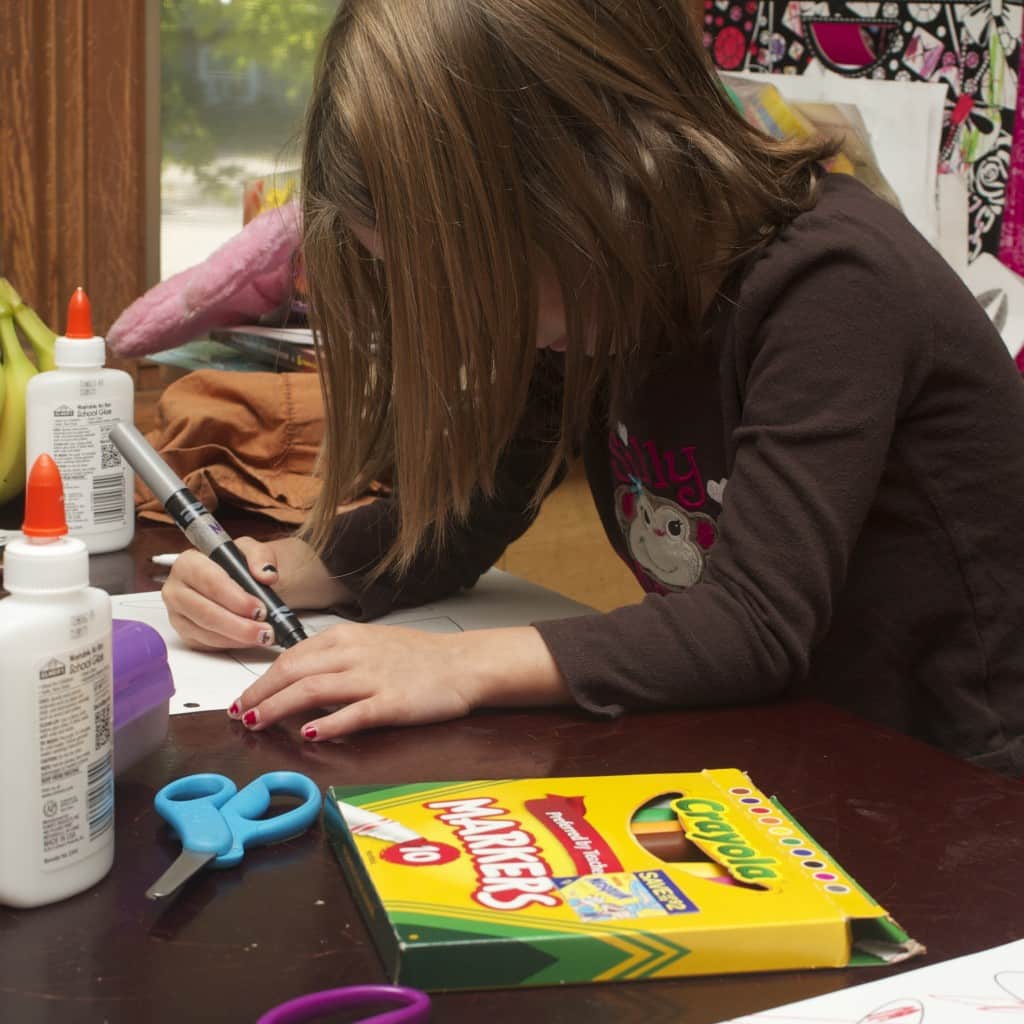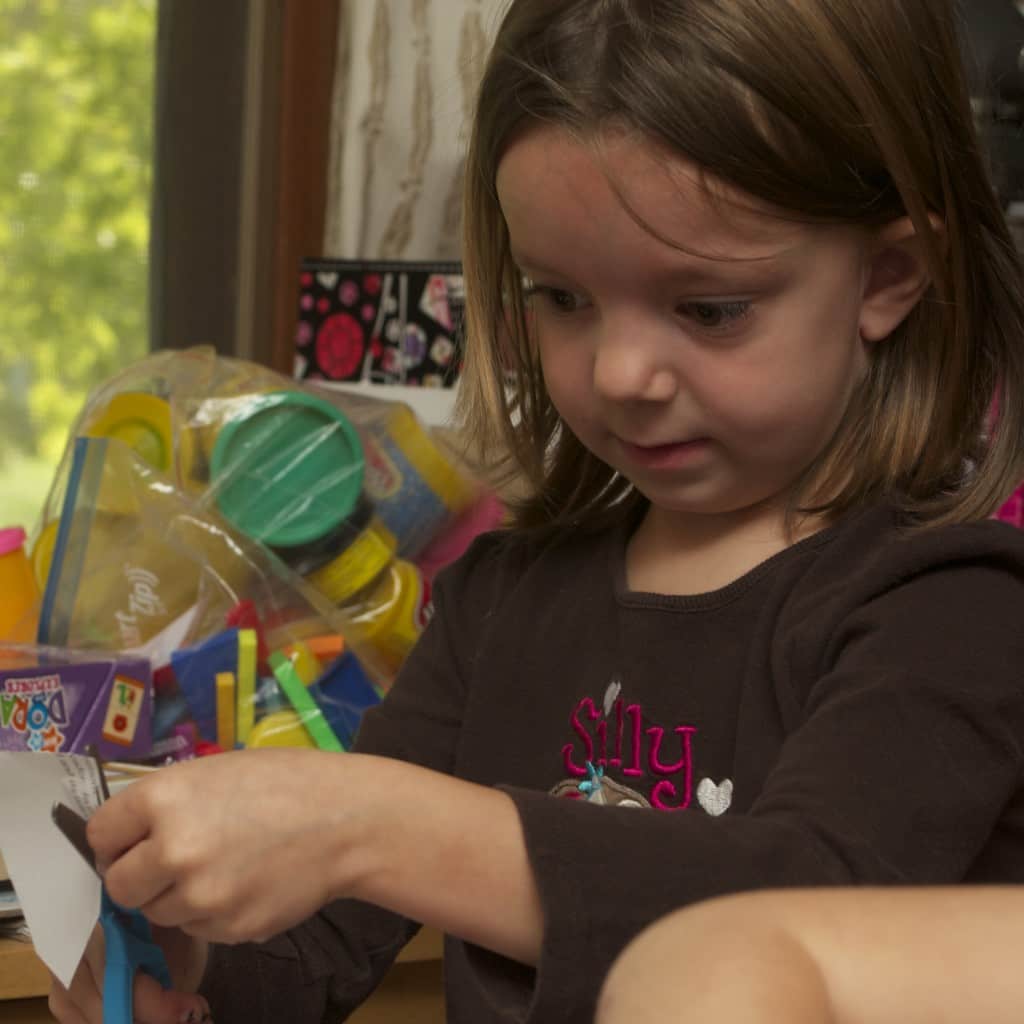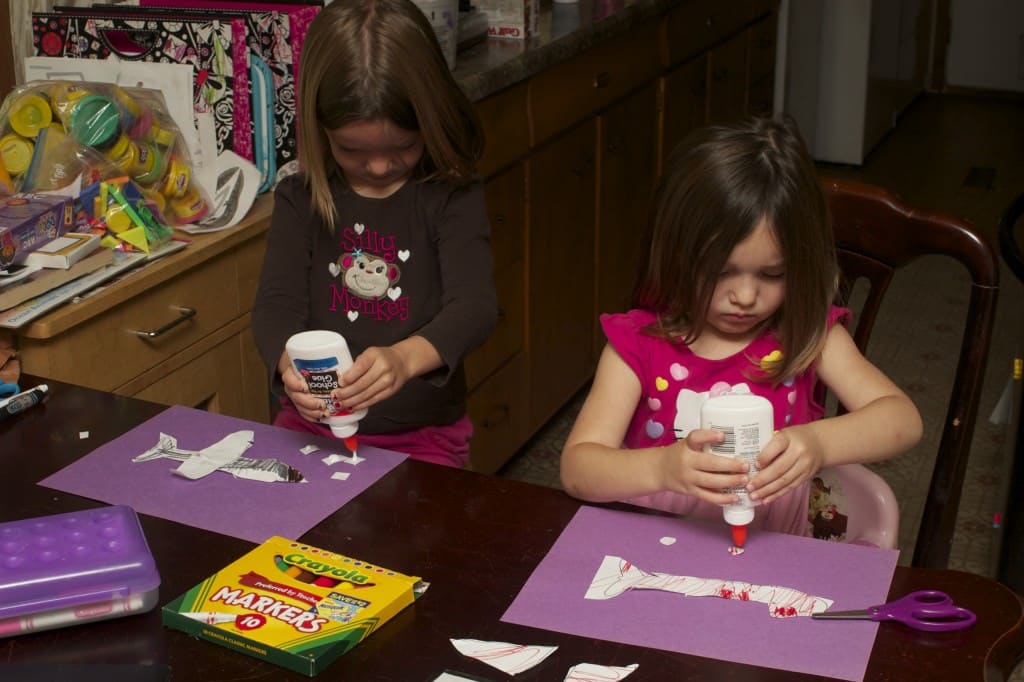 Letter A Books
Here are some additional letter A books to read:
"Count your way through this silly stacking adventure with Dr. Seuss! Don't let the apples drop! Three animal friends practice balancing apples on their heads in this hilarious introduction to counting. The sturdy board book teaches all about numbers, with a dose of signature Seuss charm. Kids will learn to count to ten and want to start all over again!"
Alexander and the Terrible, Horrible, No Good, Very Bad Day
"Alexander is not having a great day. He has to endure gum in his hair, sitting in the middle of the backseat, third-best-friend status, no dessert at lunch, lima beans, railroad pajamas, and kissing on TV—all in one day! Maybe he'll just move to Australia."
There you have it! A simple plan for introducing the letter a in your preschool. I hope you found some resources to help you in your homeschool journey.
Additional resources: