Keep reading for activities and books for the letter c!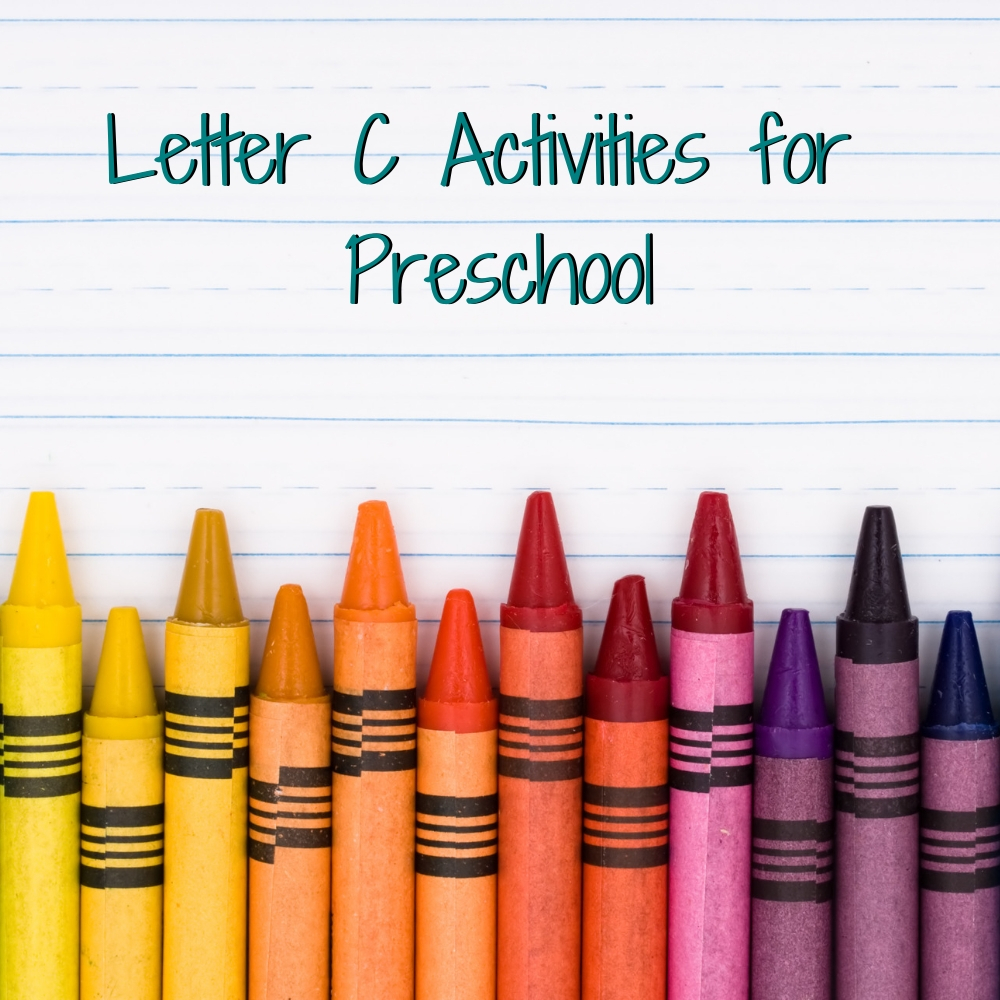 The first father-daughter day my oldest and my husband spent together was going to the movie Cars 2. And I think for that reason the letter C will always have a special place in my heart. Until the movie Frozen came out, my girls were fully aboard the Pixar train: Cars, Toy Story, and A Bug's Life were played on repeat!
Our preschool "curriculum" was super simple and followed the "Letter of the Week" format and of course our Letter C would include Cars. It's one of the many things I love about homeschooling, including things your child loves into everyday learning experiences. Homeschooling a preschooler doesn't have to complicated or overly ambitious. It's my motto that all you need is lots of books and lots of play!
If you have a similar style of homeschool or are looking to start some activities with your homeschooler, this blog post is for you! All it is is one book and one activity you can do with your child 3 days a week. A book and spending time together is all you need. Let's get to it!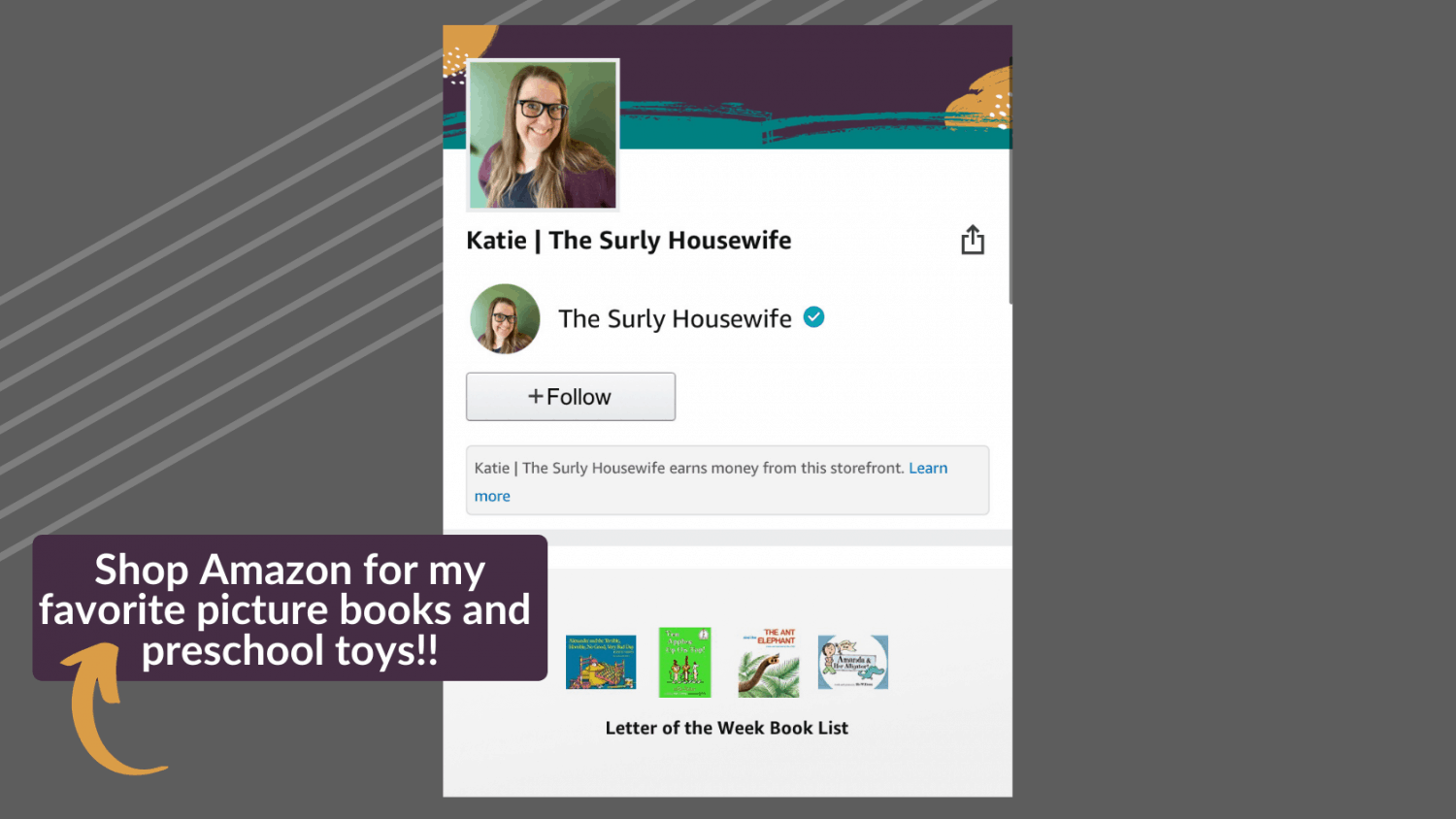 This post contains affiliate links. If you click and make a purchase, we earn a commission at NO extra cost to you. For more information, please read my full disclosure policy.
Letter C Activities for Preschool
Day One – The Very Hungry Caterpillar and Letter Work
I adore The Very Hungry Caterpillar and it's the perfect book to read aloud. And it goes along side the Animal ABC printables from the blog 1+1+1=1.
"This is the classic edition of the bestselling story written for the very young. A newly hatched caterpillar eats his way through all kinds of food."
Our letter work focuses on writing and because I don't have a laminator I put the worksheets in page protectors and use dry erase markers. I recommend using the markers with the erasers on the caps. Much easier for kids to erase.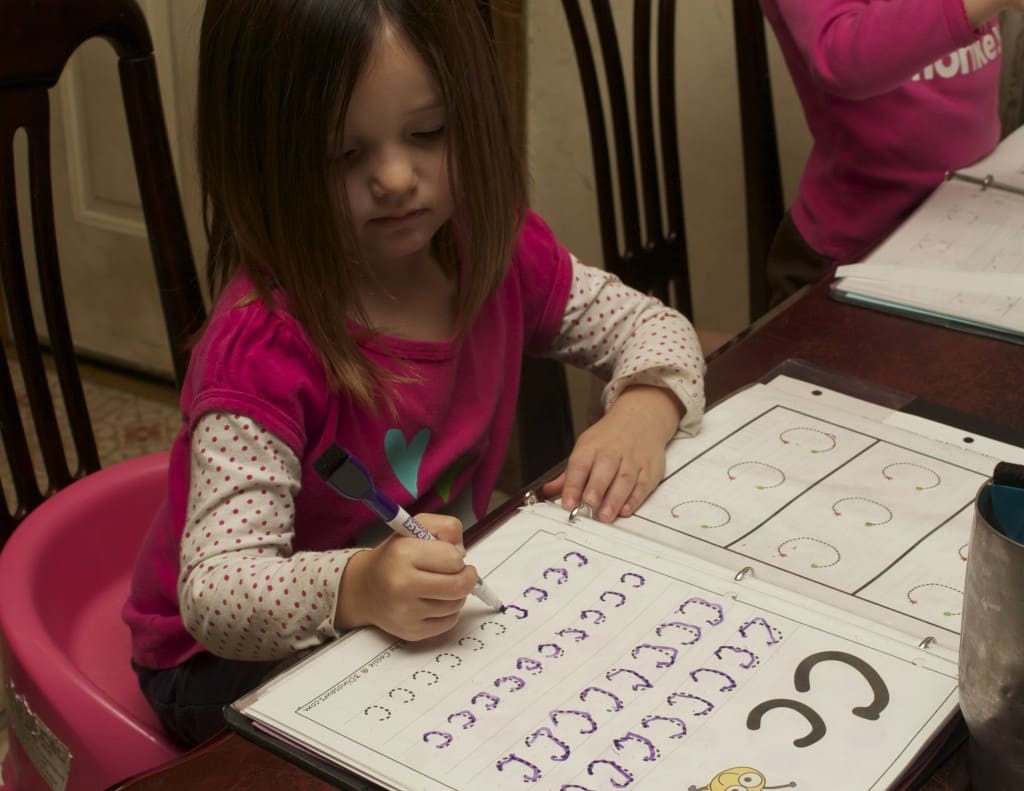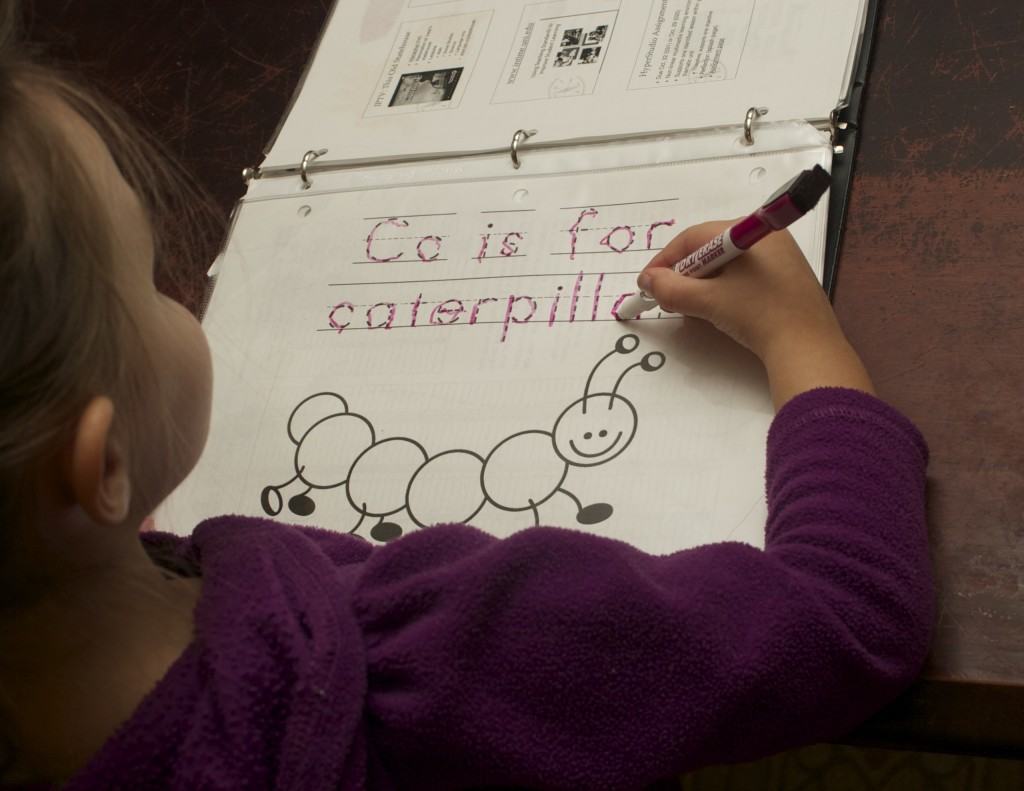 Day Two – Cars: Rushing! Honking! Zooming! and Sensory Play
This book is so stinking adorable. From the "things that go" series by Patricia Hubbell, this book has all sorts of cars going all sorts of places. Perfect for kids who love things that go!!
"Cars go rushing up and down, through the country, through the town. Racing! Rushing! Honking! Squealing! Stopping! Starting! Turning! Wheeling! All kinds of cars, from sedans to SUVs to station wagons, take people here, there, and everywhere."
If you are getting your feet wet as far as sensory play go, I highly recommend starting with ABC Find it. Kids dug around in beans (or you could use rice or noodles) to find the cards and match to the board. It was one of my kids' favorites!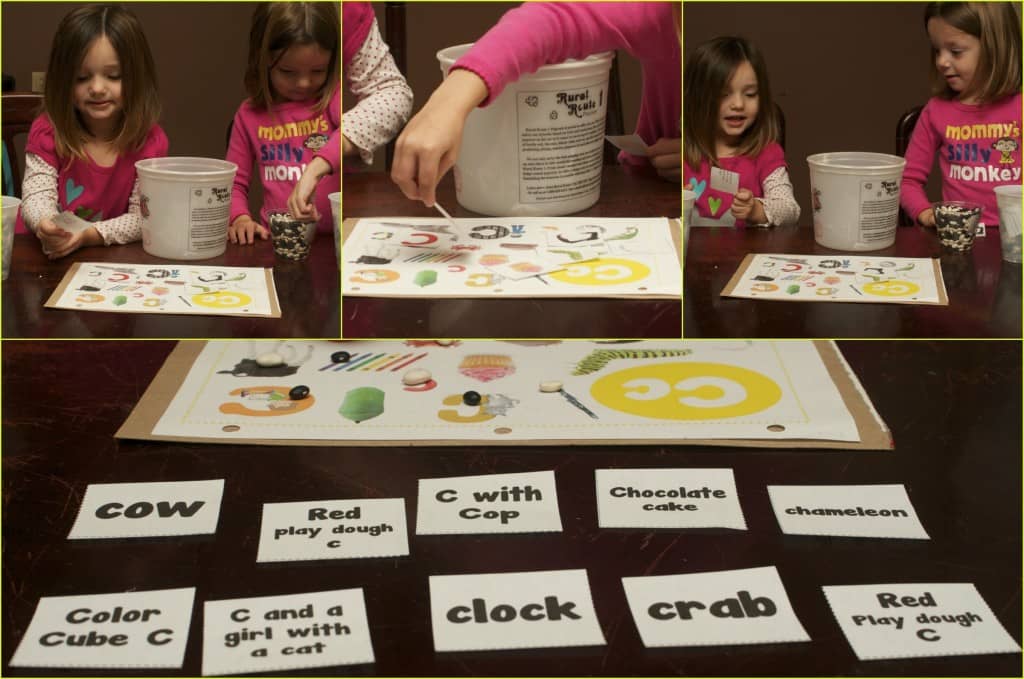 Day Three – Cool Cars and ABC Books
"From luxury limousines to speedy sports cars, Amazing Machines: Cool Cars features a wide variety of automobiles– all driven by kooky animal characters. Lively rhyming text by the award-winning poet Tony Mitton perfectly complements Ant Parker's bold, bright illustrations. A picture dictionary identifying car parts builds vocabulary and makes learning about cars even more fun." A perfect book to go along the ABC books we created.
For each letter, we added to our ABC book and transportation book. For their ABC book, we did a combo of stickers and printable cars from the movie Cars which were glued or stuck onto letter Cc's.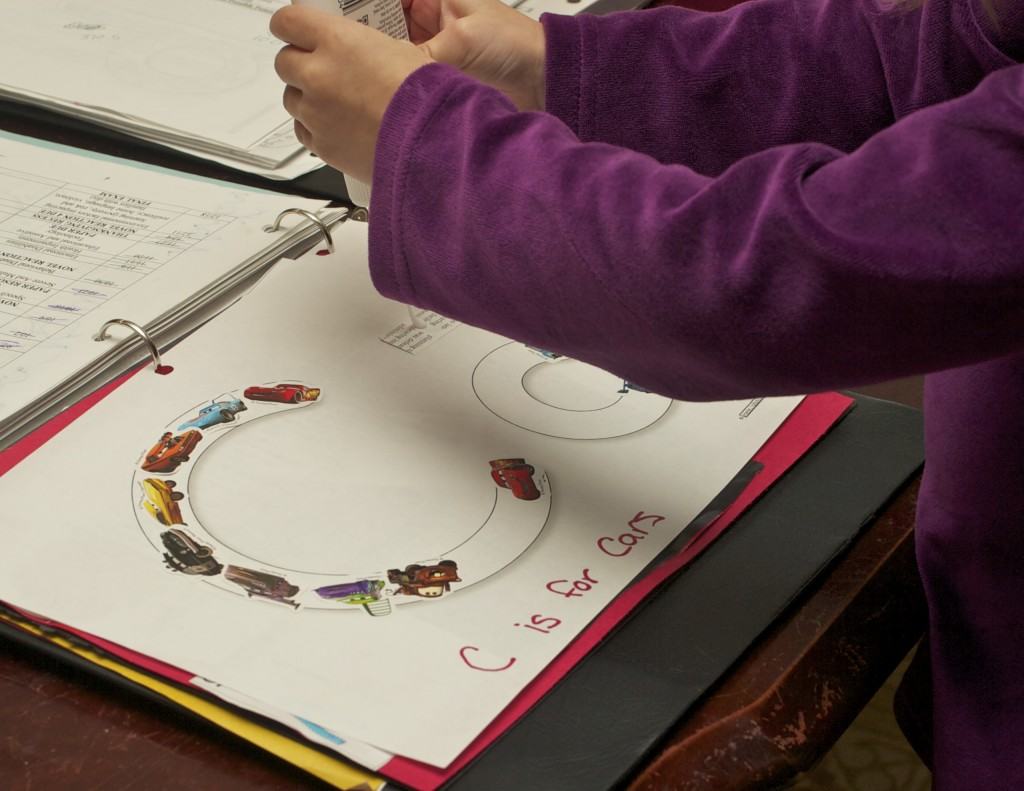 This is just ONE example of how easy putting together an ABC can be. The only thing I had to do was print the big letter. The rest of the items I had around the house.
For their transportation book, the girls color and cut out paper car crafts from the blog Learn, Create, Love. To this day my girls love ALL the printables we have printed from this site.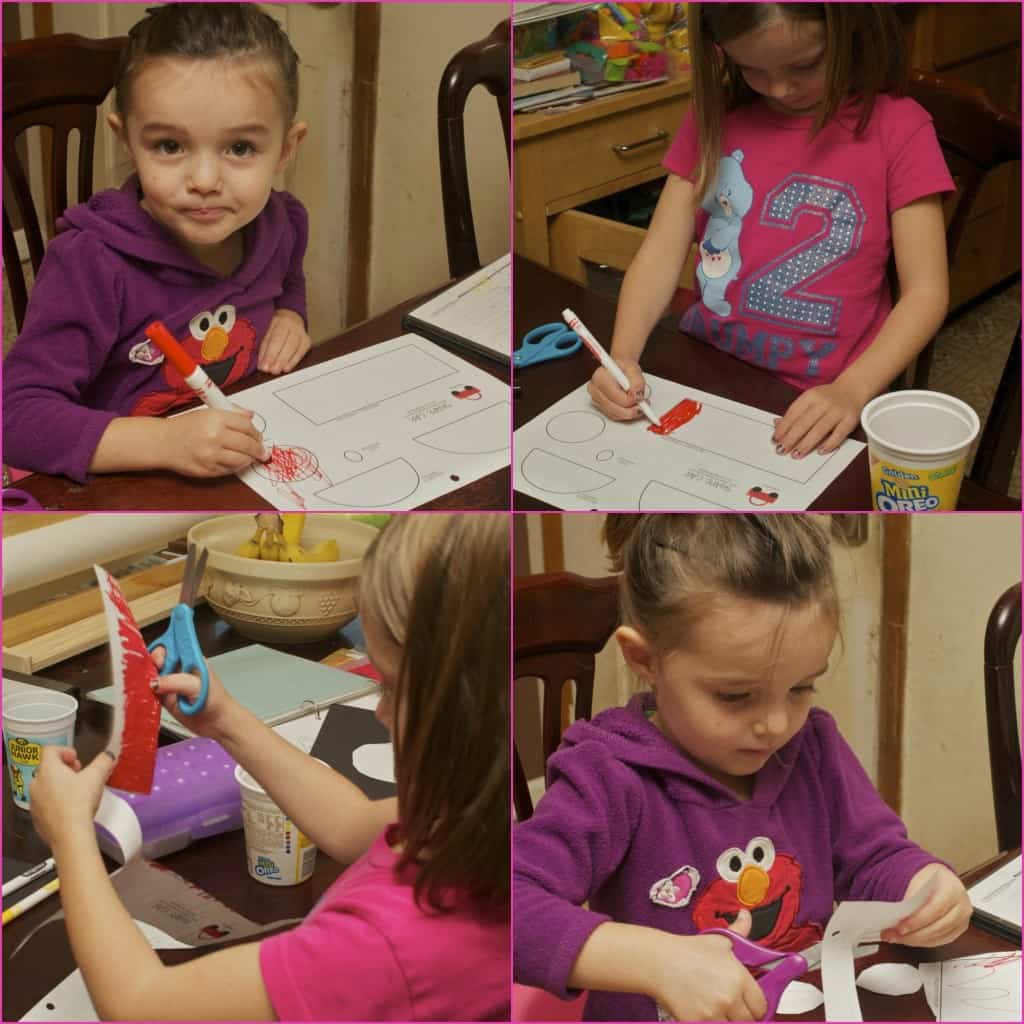 Letter C Books
Here are some other books you can include for the letter C!!
Pete the Cat and His Four Groovy Buttons
"Count down with Pete in this rocking story that makes counting fun! Pete the Cat is wearing his favorite shirt—the one with the four totally groovy buttons. But when one falls off, does Pete cry? Goodness, no! He just keeps on singing his song—after all, what could be groovier than three groovy buttons?"
"Wanda Gág's enchanting tale of the very old man who went off in search of the prettiest cat in the world for his wife and returned instead with millions to choose from has become an American classic, widely recognized as the first modern picture book. First published in 1928, it was a recipient of the 1929 Newbery Honor Award and has gone on to sell over a million copies. With its charming illustrations and rhythmic, singsong refrain, Millions of Cats remains as beloved today as it was when it first appeared almost a century ago."
There you have it, our letter C unit. I hope you found something you can implement in your homeschool!!
Additional Recourses
Thanks for reading!