Letter P Activities and Books for Preschoolers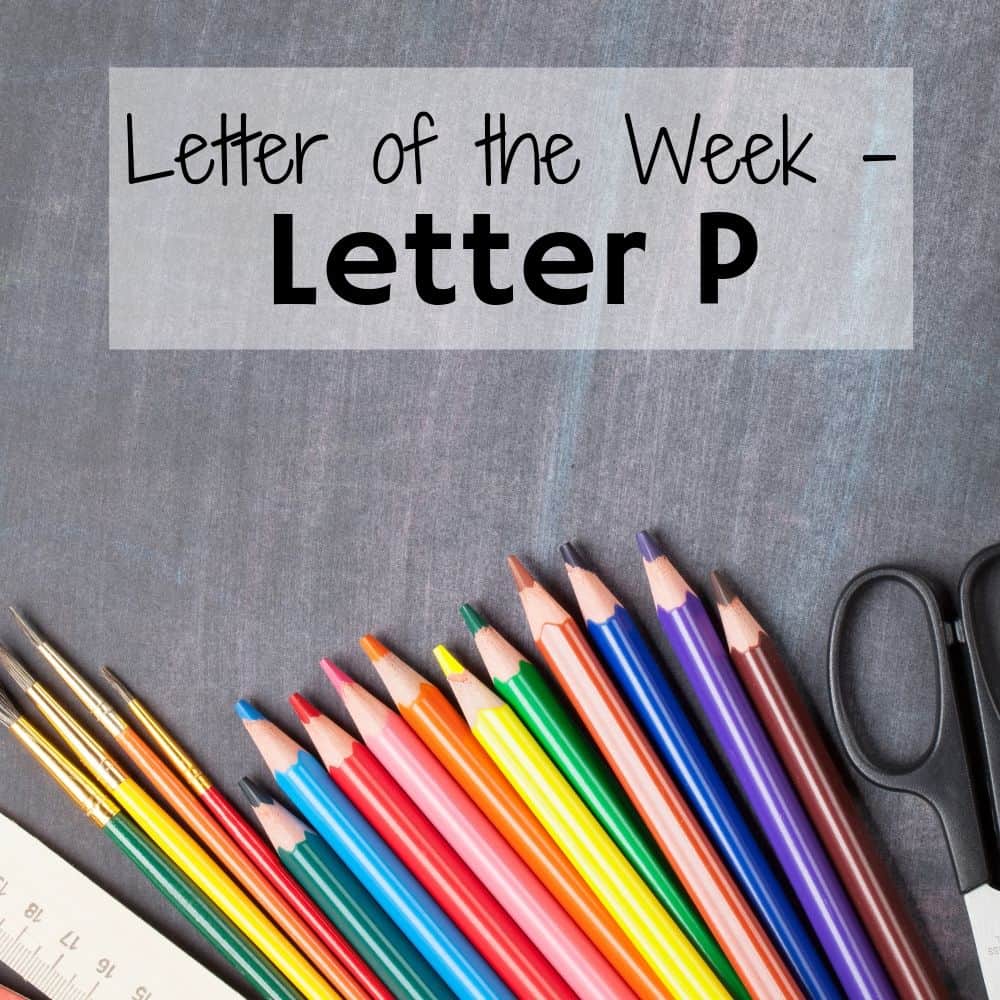 Does everyone think of pirates when they think of the letter P? Or is it just me? My school mascot was the pirate and I think it has been imprinted on my brain. Which isn't a bad thing since kids LOVE PIRATES!! Which is hilarious because pirates are awful, awful people. They pillage, plunder, rifle, and loot. Not the best characteristics.
Be that as it may, kids still love pirates and their are plenty of books and activities to have a pirate themed preschool unit!
Our home preschool followed the Letter of the Week format and we loved it! It's super simple and what I love about it most is that it provides structure without being too rigid.
Related Reads:
At ages 3 and 5, we spent about 30 minutes to an hour each day doing a few sit-down activities and crafts. However, most of the time they were playing together.
If you are looking for some simple and rich ways to spend time with your preschooler, I have 3 books and activities you can do together.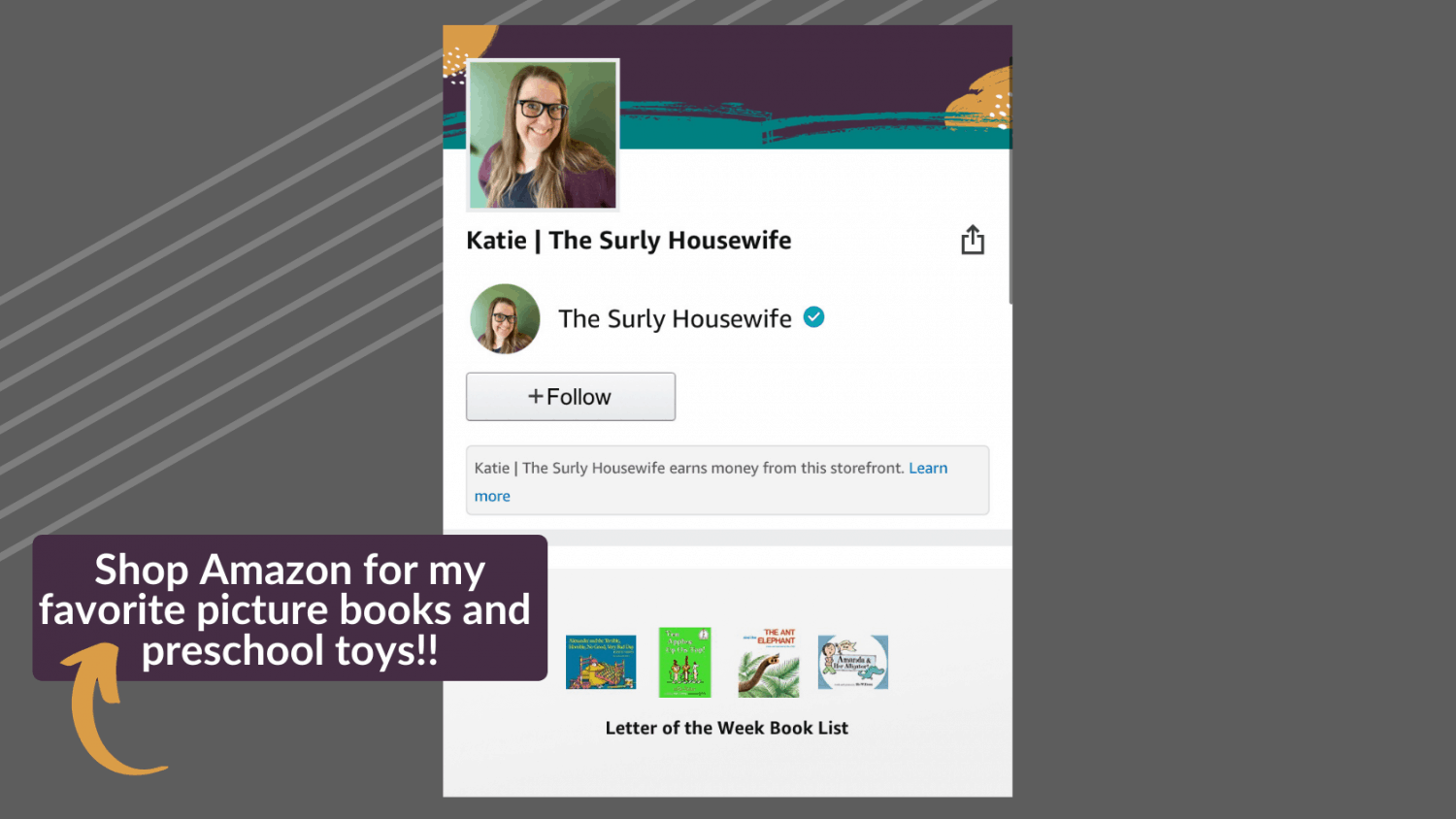 This post contains affiliate links. If you click and make a purchase, we earn a commission at NO extra cost to you. For more information, please read my full disclosure policy.
Letter P Activities
Day One – Paper Crafts and The Pirates Next Door
"Meet the Jolley-Rogers — a pirate family who is moving to Dull-on-Sea, a quiet seaside town, while they fix up their ship. This unusual family soon has the whole neighborhood gossiping. Defying the grown-ups, Matilda becomes friends with young pirate Jim Lad. When the JolleyRogers return to sea, the town realizes that they were wrong to assume the worst when it is discovered that the pirates have buried treasure in everyone's yard. The neighbors are thrilled, but Matilda is sad to have lost her new friend, until she discovers her own treasure — a pen pal!"
My kids love paper crafts that they can play with and this cute ship craft from Crayola is just perfect. You can decorate it, it's a simple cut and paste craft, and the directions are printed right on the paper.
After it is constructed you can put it on blue paper for an ocean. Such fun for kids.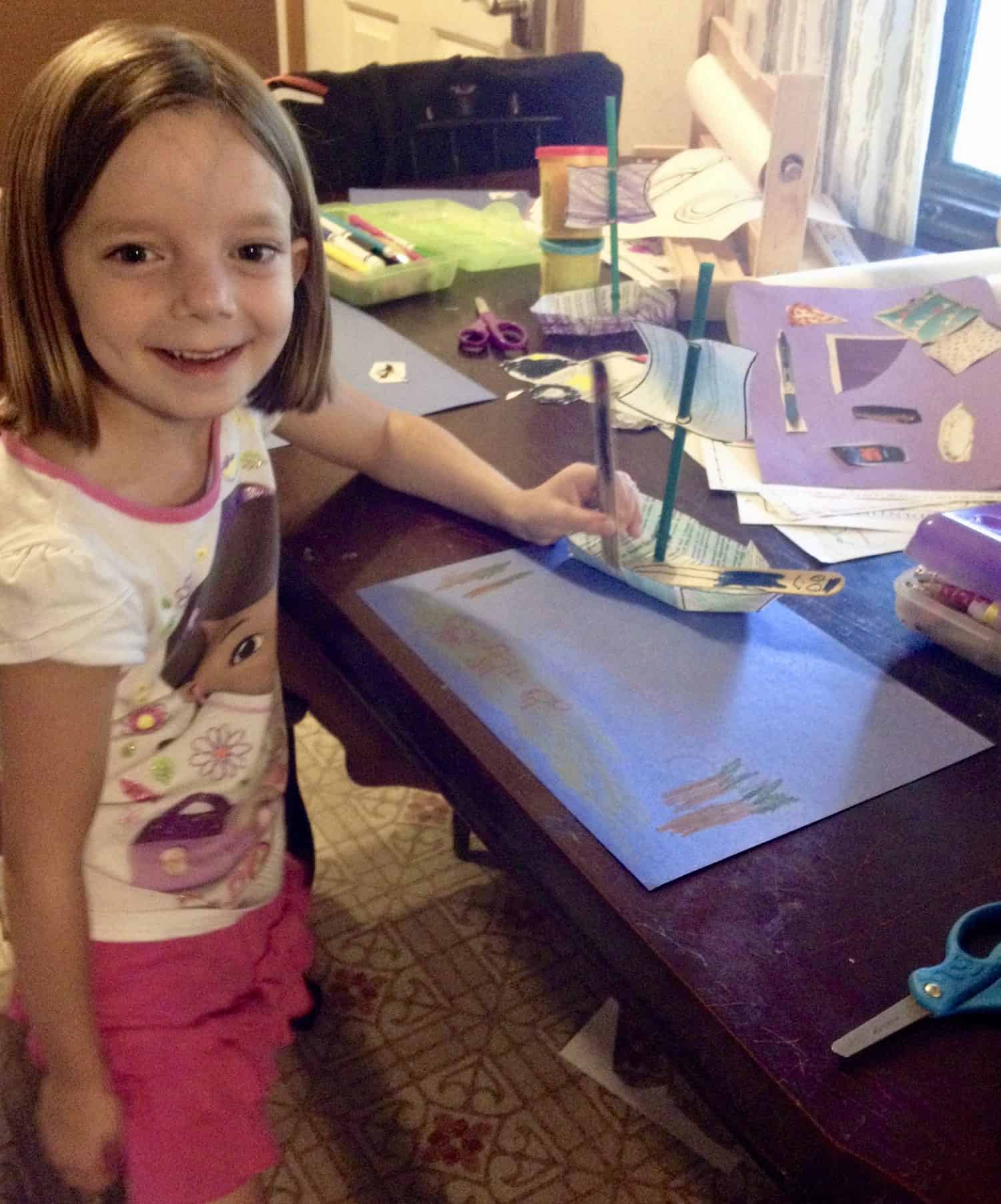 Another super cute craft is the this printable pirate from Learn Create Love. A simple, fun, and cute little craft. Especially for little girls!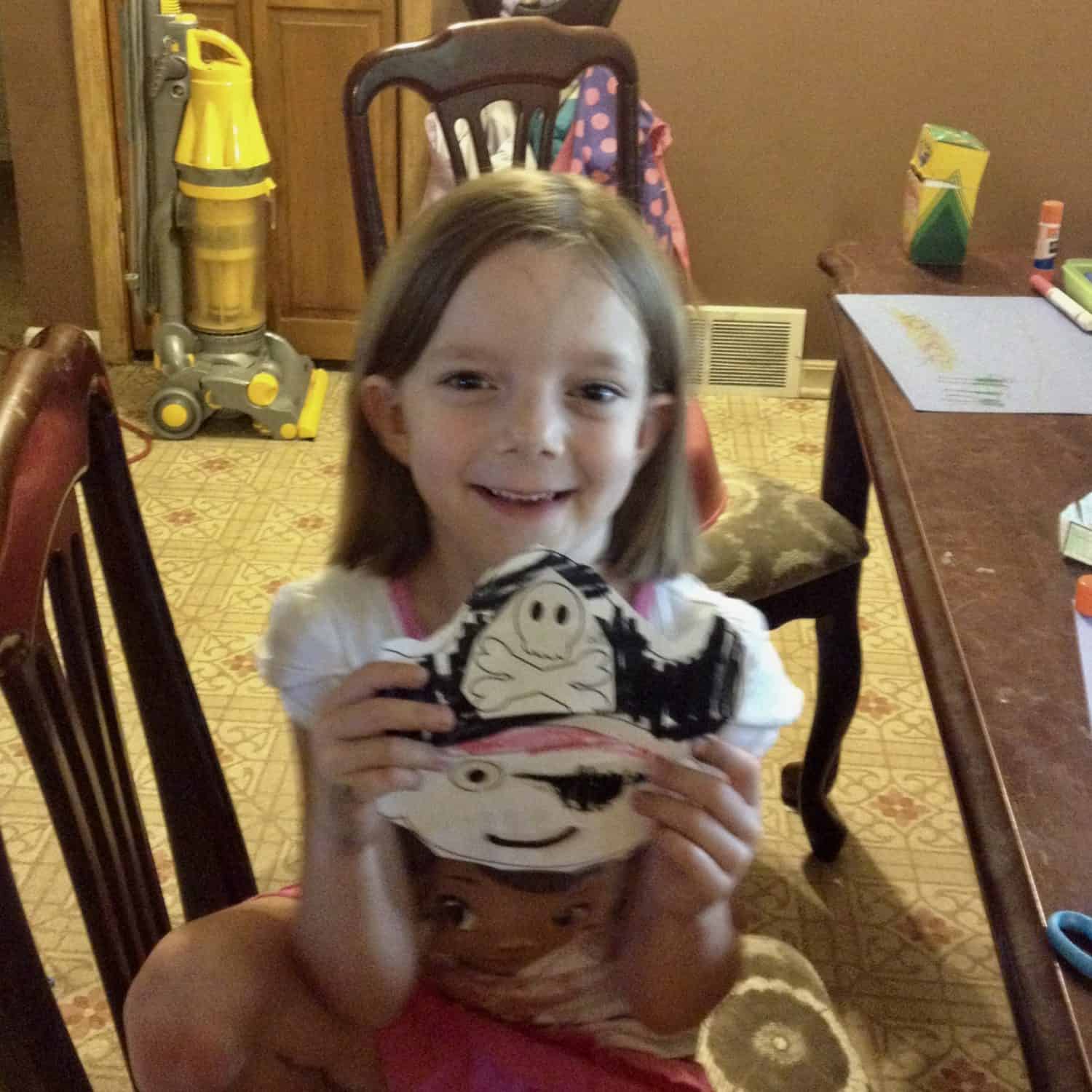 Day Two – Craft Stick Pirates and How I Became a Pirate
"Pirates have green teeth—when they have any teeth at all. I know about pirates, because one day, when I was at the beach building a sand castle and minding my own business, a pirate ship sailed into view. So proclaims Jeremy Jacob, a boy who joins Captain Braid Beard and his crew in this witty look at the finer points of pirate life by the Caldecott Honor–winning illustrator David Shannon and the storyteller Melinda Long."
This activity is so much fun!! I found it on the Melissa and Doug blog and I'm not joking with you when I say they played with these craft stick rafts and pirates for.ever.
You take craft sticks and decorate them like pirates with construction paper, scissors, glue, and markers. Glue on paper for bandannas and clothes, and used markers to draw faces, and eye patches.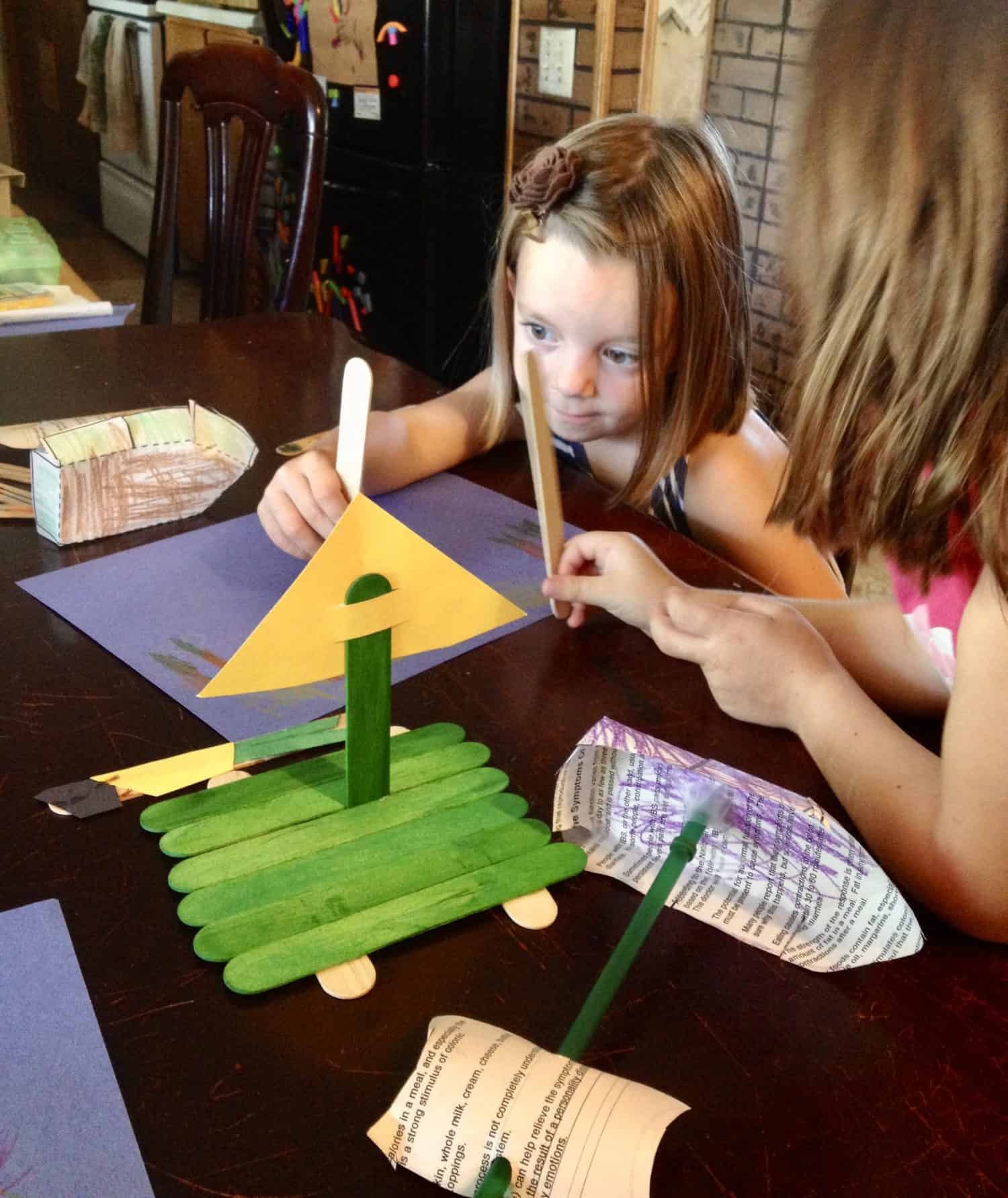 After making the craft stick pirates, you make a pirate raft for them! It's sort of like a puppet show. Such fun and they are sturdy enough that they can be stored and played with over and over again.
Day Three – Sensory Bin and Shiver Me Letters: A Pirate ABC
"The captain of this brave and bumbling pirate crew has ordered them to capture the entire alphabet–and they'll walk the plank if they're missing a single letter! Now these swashbuckling mateys are embarking on an alphabet adventure unlike any other, and they won't (ahem, can't) rest until they've found an A, a Z, and everything in between."
Another pirate themed toy my kids used forever, but I sadly never took any pictures, was our pirate/ocean sensory bin! It was simply a plastic bin filled with blue water beads and any toy that was ocean related. The girls obviously used their pirate craft stick pirates
Letter P Books
Some additional letter P books you can read with your kiddos!
Pete the Cat and the Treasure Map
"When Captain Pete discovers a treasure map, he and his crew are ready to set out and sail the seas to find the buried gold and jewels. But they weren't expecting to find a giant sea monster along the way!"
Pirates (Magic Tree House Research Guide)
"When Jack and Annie got back from their adventure in Magic Tree House #4: Pirates Past Noon, they had lots of questions. Find out the answers to these questions and more as Jack and Annie track the facts. Filled with up-to-date information, photos, illustrations, and fun tidbits from Jack and Annie, the Magic Tree House Fact Trackers are the perfect way for kids to find out more about the topics they discovered in their favorite Magic Tree House adventures."
Treasure Island (Great Illustrated Classics)
There are several illustrated and anotated versions of Treasure Island, this is what our library had and the girls just loved it!
"A treasure map where X marks the spot, a schooner set to sail, a one-legged seaman with a parrot on his shoulder, a boy whose bravery will be tested by murder, mutiny, and betrayal — Robert Louis Stevenson's well-loved tale is the ultimate swashbuckling adventure. This story of friendship and greed, loyalty and courage stars an unforgettable cast of characters: young Jim Hawkins, the terrifying Blind Pew, the wild man Ben Gunn, and one of literature's most dastardly villains, the charming, crafty, and utterly unscrupulous Long John Silver."
There you have it, our letter P unit. Four fun activities as well as several books. My homeschool motto is lots of books and lots of play. Keep it simple! Thanks for reading. I hope you found something you can implement in your homeschool!!
Additional Recourses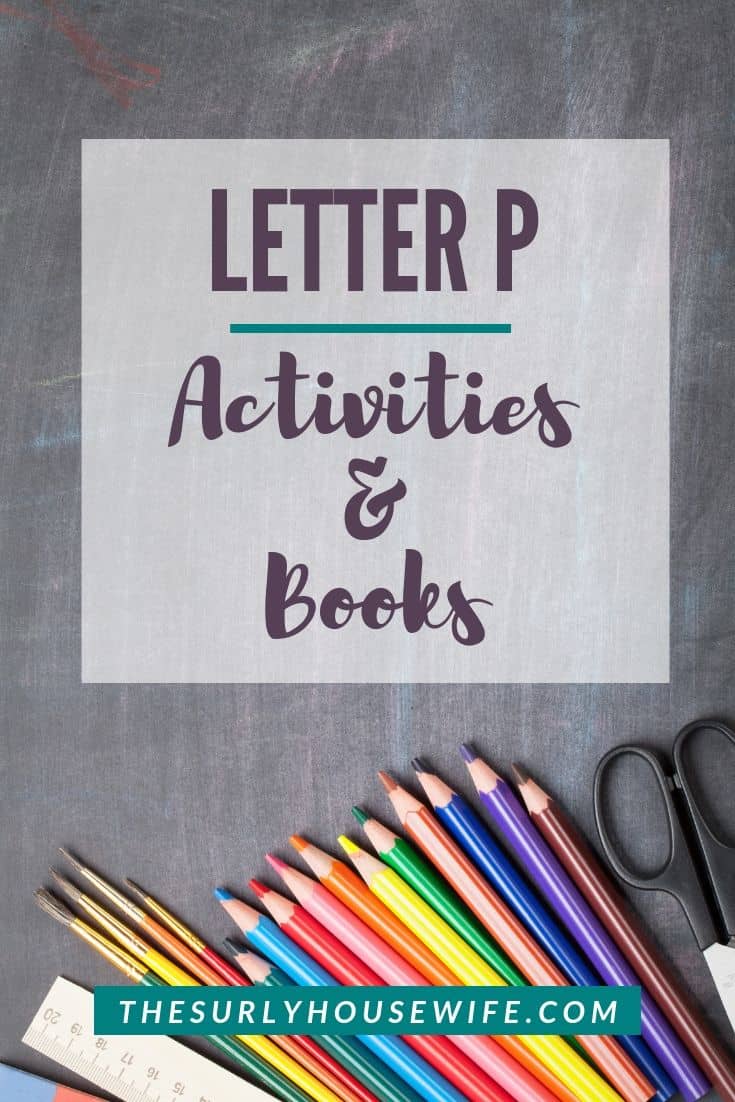 ---