5 nonfiction books for fiction lovers that keep the pages turning!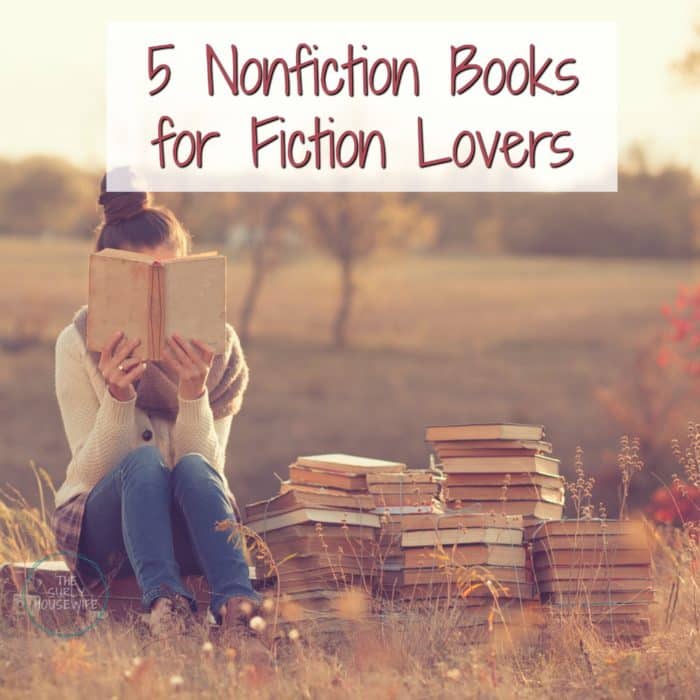 I love to read. During the summer of 2016, I was really able to catch up on my reading list since my kids wanted to go to the pool everyday. I literally sat in a lawn chair for almost the whole summer. It was glorious. I am an avid fiction reading. I love mysteries, novels, suspense, young adult literature, and so on and so on. But every once in a while, I need to change things up and read an awesome nonfiction book. A book with a great story, excellent point of view, and keeps the reader engaged.
Today I wanted to share with you 5 nonfiction books for fiction lovers! I thoroughly enjoyed each of these books. I'm sharing a short synopsis and a quote from each book that stuck with me.
This post contains affiliate links. If you click and make a purchase, we earn a commission at NO extra cost to you. For more information, please read my full disclosure policy.
5 Nonfiction Books for Fiction Lovers
Clint Hill, former Secret Service Agent, has previously written about his time on the Kennedy detail, (Mrs. Kennedy and Me is an amazing book!) but he is writing a memoir about his life and his time serving under five US presidents: Eisenhower, Kennedy, Johnson, Nixon, and Ford. Hill traveled all over thew world and witnessed historic events up close. Most notably the assassination of JFK, Hill was the agent that jumped on the limousine after shots were fired to protect the First Lady. But overall, he shares so much more about his life with five Presidents.
"No doubt that the assassination of President Kennedy was a defining moment for me, and it would affect me on many levels for the rest of my life. I was thrust onto the pages of history but it often bothered me that I would be remembered solely for my actions on that one day. For there was much that led up to that moment, and much that followed."
You're Better Than Me: A Memoir by Bonnie McFarlane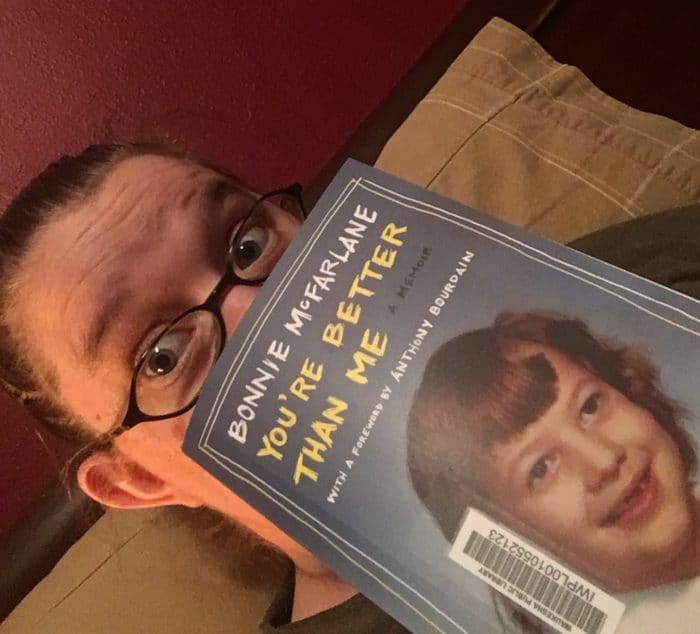 From a farm in Canada with no running water, stand-up comedian and filmmaker, Bonnie McFarlane knocks it out of the park with this memoir. Bonnie could have written an entire book just on her upbringing in Alberta, Canada. I adored the stories of sleeping with mice, no indoor bathroom, getting her own cow for her birthday, and her über successful ice cream venture made with milk from said cow. Although, how the earnings were spent with that money could be one of the saddest stories ever. As much as I loved her childhood stories, learning about coming into her own as a writer and a comedian in NYC and LA was just as intriguing. I felt like I was reading about myself: insecure, a fish out of water, wanting to please others, trying to figure out what I want out of life, sarcastic, and dealing with depression.
This book had probably one of the best quotes I have read about depression: "It (depression) feels sleepy and slow and unbalanced. You can never get your shirt to stay tucked in and everyone is always doing their best to irritate you. It's being in a constant state of hyper-self-awareness." The book is as funny as it relatable.
For more on Bonnie's life in stand-up comedy, check out her documentary by clicking this link!
The Forgotten Highlander by Allstair Urquhart
"This is the extraordinary story of a young man, conscripted at nineteen, who survived not just one but three separate encounters with death—encounters which killed nearly all his comrades. Silent for over fifty years, this is Urquhart's extraordinary, moving, and inspirational tale as an ex-POW."
This book is a hard book to get through due to the subject nature. The Forgotten Highlander tells the story of one man's hellish three and a half year journey on the Pacific front of World War II. From the death railway to the atomic blast, Allstair experienced more suffering than most do in 10 lifetimes. One thing is for sure, after reading this book you will never complain about anything every again. Anything.
Digging up Mother: A Love Story by Doug Stanhope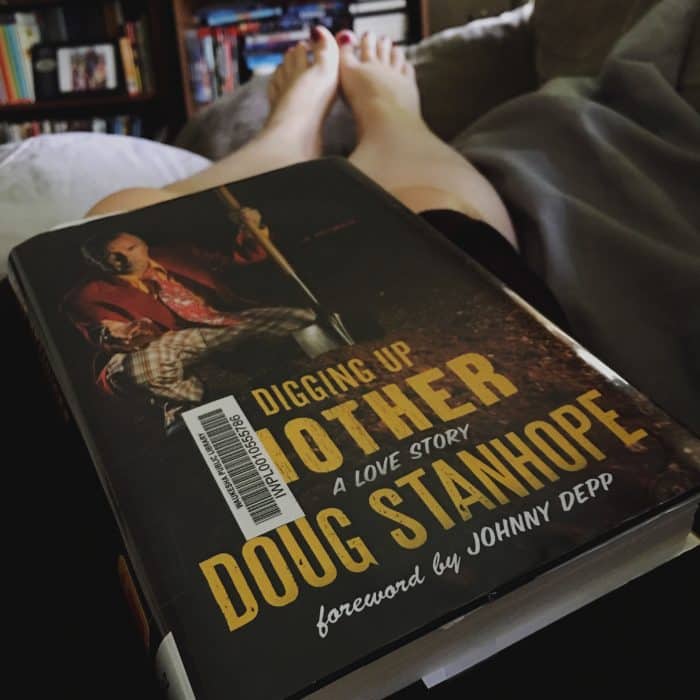 I don't really know how to describe this book. Other than it is hilarious, messed up, and doesn't talk a whole lot about Doug's stand-up career. So if that is what you want to read about, then this book probably isn't for you. It is more about his everyday dealings with his wife, friends, and mother. Doug had a strange, odd, close, weird, but heart warming and fascinating relationship with his mother. I'm anxiously awaiting his follow-up memoir. More on that here!
One of my favorite quotes from the book was "A twisted sense of funny wasn't a mental deficiency or a desperate cry for help."
Once Upon a time in Russia: The Rise of the Oligarchs-A True Story of Ambition, Wealth, Betrayal, and Murder by Ben Mezrich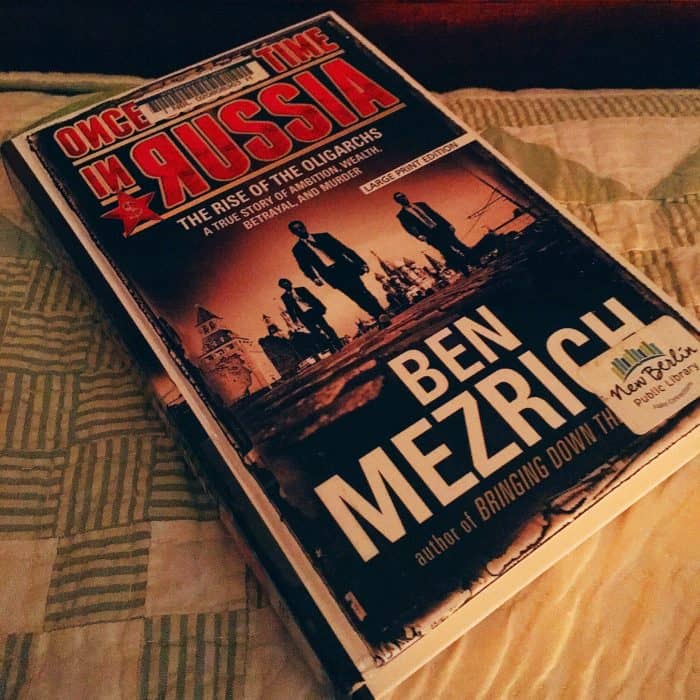 I have read several of Ben Mezrich's books (take a look at all of them here!) Sex on the Moon and Seven Wonders The way Mezrich's writes, non-fiction in a storytelling format is perfect for fiction lovers. This book has a lot of political and financial talk so I had to reread several times to make sure I understood. That being said, the book was still fascinating. The beginning of the book hits the ground running and the corruption never seems to stop. The Oligarchs represent a group of billionaires that built their wealth as the former Soviet Union came to capitalism. They used their wealth to embed themselves in the nation's government, economy, and culture. If you love stories about corruption, then this book is totally for you. Plus it's based on a true story, which adds a whole other element to the book! One of the wow moments from the book was reading that "7 men owned 50% of the national GDP."
What have you been reading lately? What nonfiction books for fiction lovers would you recommend?
Click here for ALL of the books on my reading list!