Keep reading for Four Letter K Activities for your Home Preschool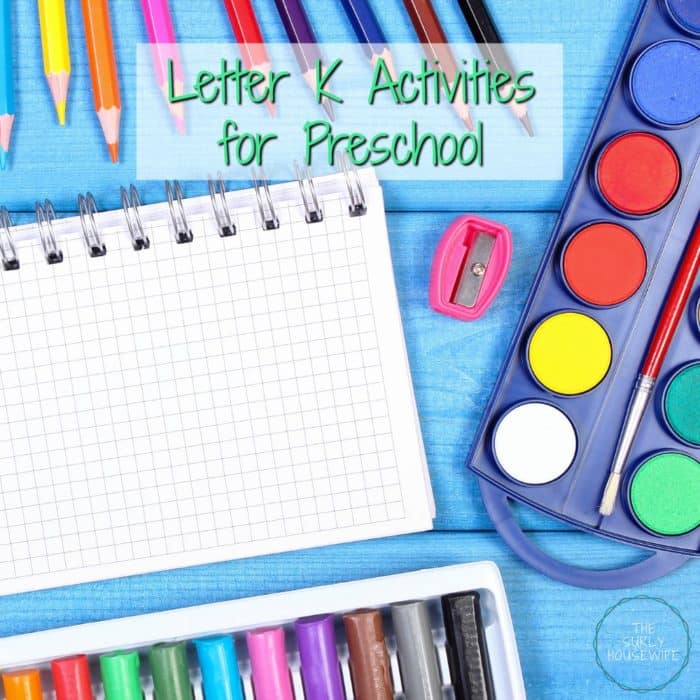 I MIGHT be slightly biased but I think the letter K might be one of the best letters in the alphabet. Ahem. The fact that my name starts with K is purely a coincidence, I assure you.
Homeschool preschool is all about letter recognition. It introduces words and reading to kids, but drilling phonics shouldn't be something you worry about. Reading books and spending quality time with your kids is exactly what they need right now. A little bit of guidance and then a little bit of independence.
Our preschool "curriculum" was super simple and followed the "Letter of the Week" format. For the letter "K" we did activities that related to keys, Kool-Aid, and kiwis. At ages 3 and 5, we spent about 30 minutes to an hour each day doing a few sit-down activities and crafts. However, most of the time they were playing together.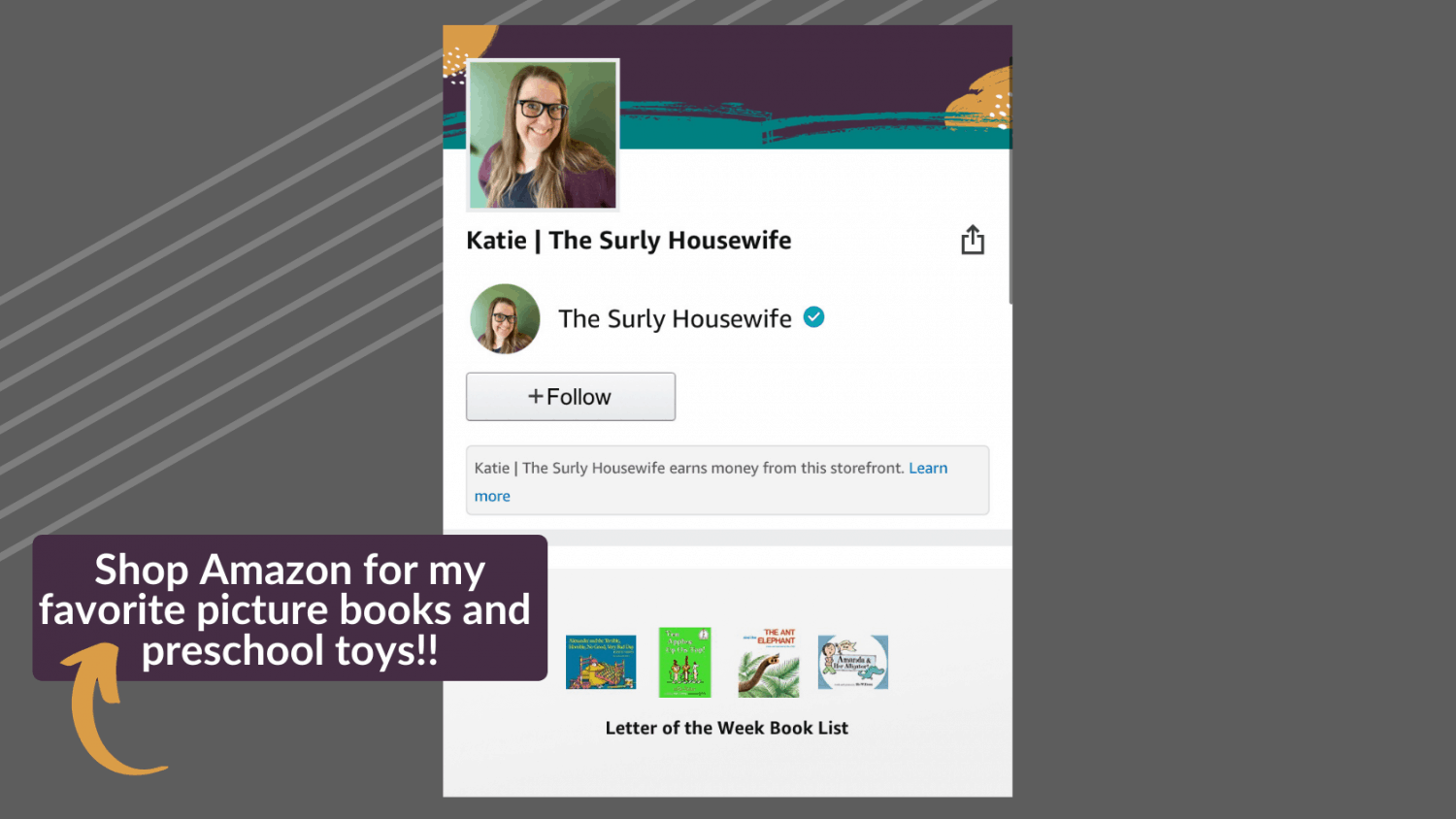 This post contains affiliate links. If you click and make a purchase, we earn a commission at NO extra cost to you. For more information, please read my full disclosure policy.
Letter K Activities for Preschool
Letter K Crafts and ABC Book
I'm not a crafty person by nature, but my girls love them so I try to find a happy medium. For each letter, I do my best to come up with 2 crafts to go along with it. Crafts are NOT a required thing for homeschool preschool. If you like doing them, GREAT! If not, do not feel guilty at all about skipping them.
Our first quick activity was key rubbing. I simply took a couple of keys, put them under the paper, and told them to use the side of the crayon to rub an impression of the key. They shaded the top of the key and then around the sides to give a bit of a 3D effect.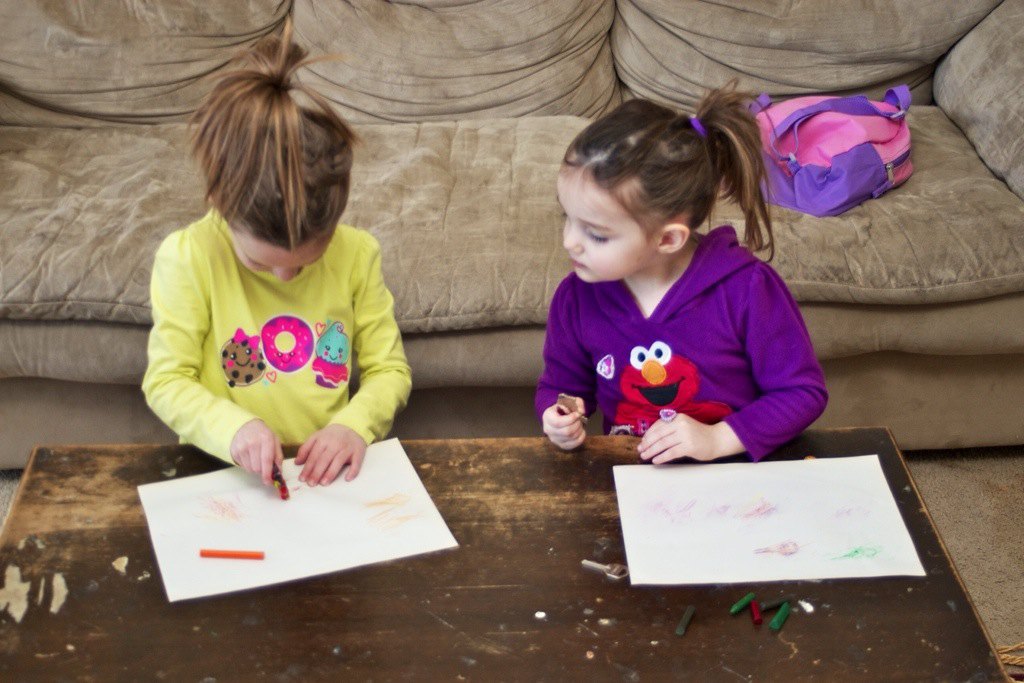 You can use any spare keys you have or try these fun vintage keys!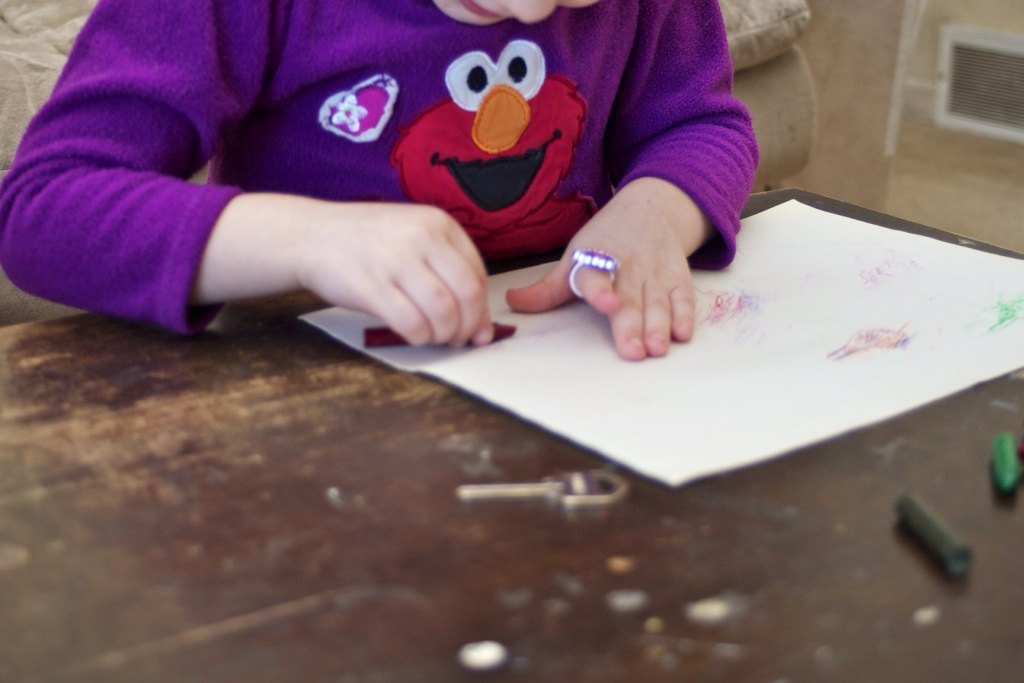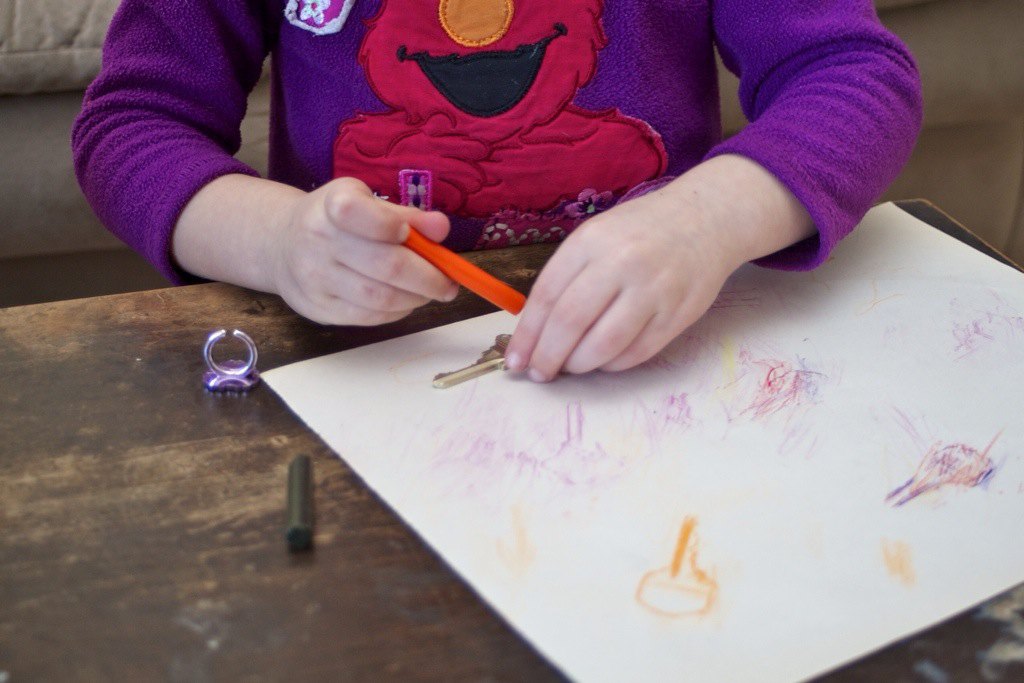 The second craft was also key-inspired. We made a "key" using tin foil.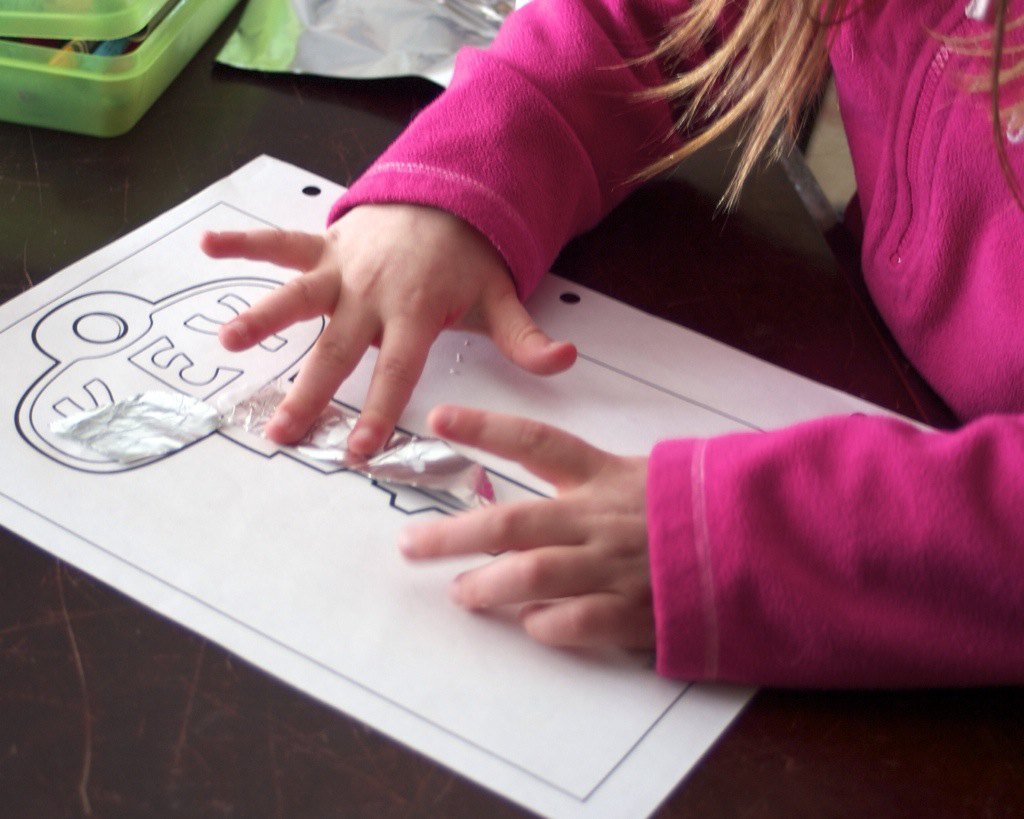 You print out the key template, then tear off some bigger foil pieces. Have the kids rip the foil into smaller bits to fit the key and then glue. It may have worked better with glue sticks. The girls had a little trouble with the Elmer's glue being too sticky and difficult to manage. They did enjoy the ripping though. What kid wouldn't?!
For each letter we added to our ABC book. K was for koala and we used our Melissa and Doug stamp set for the letter K.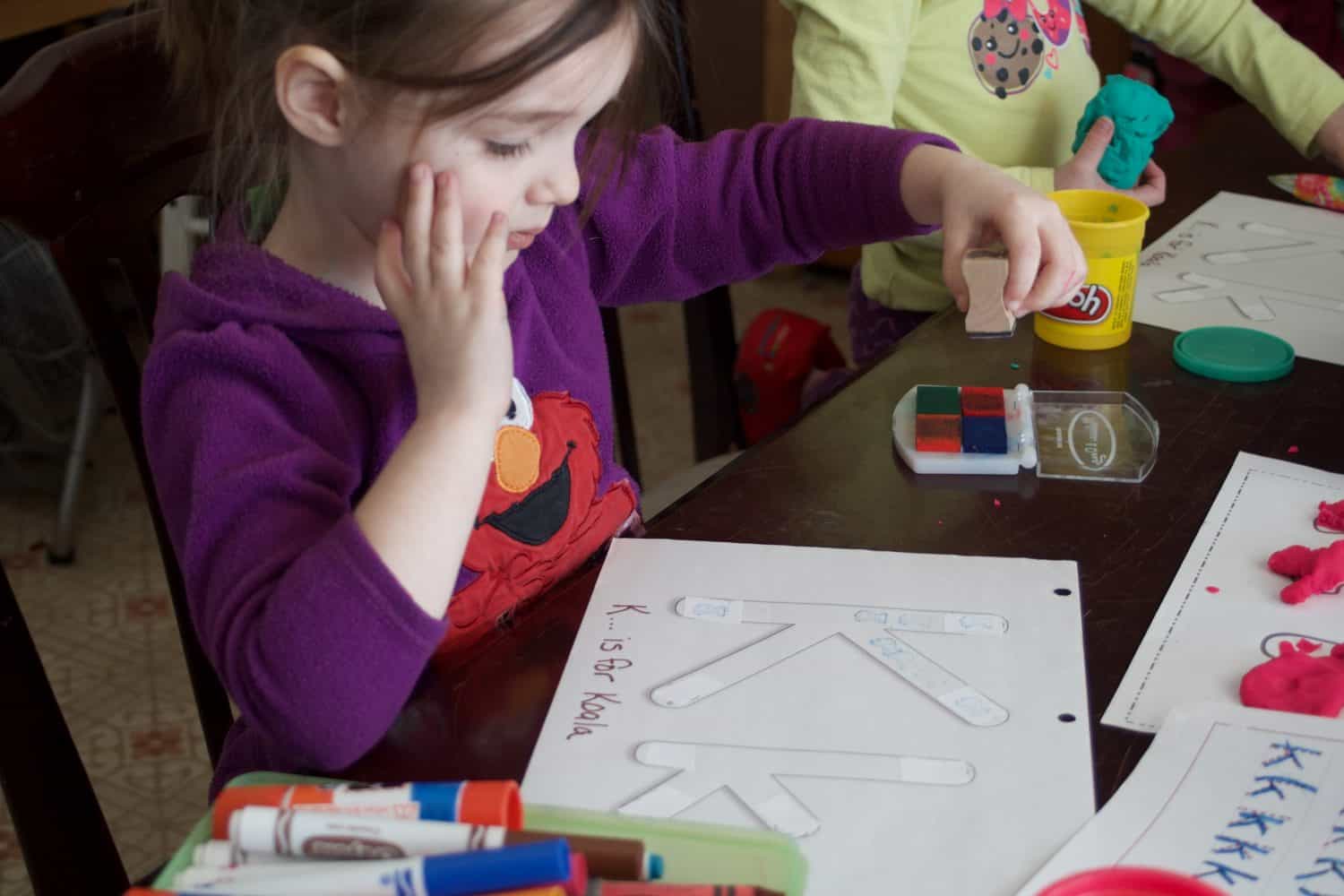 Letter K Sensory Play
Our sensory activity for the letter K was painting with Kool Aid, an idea I first saw on The Measured Mom. I don't normally buy Kool Aid, but I somehow had some in the cupboard. I think they were free samples in a pitcher I bought?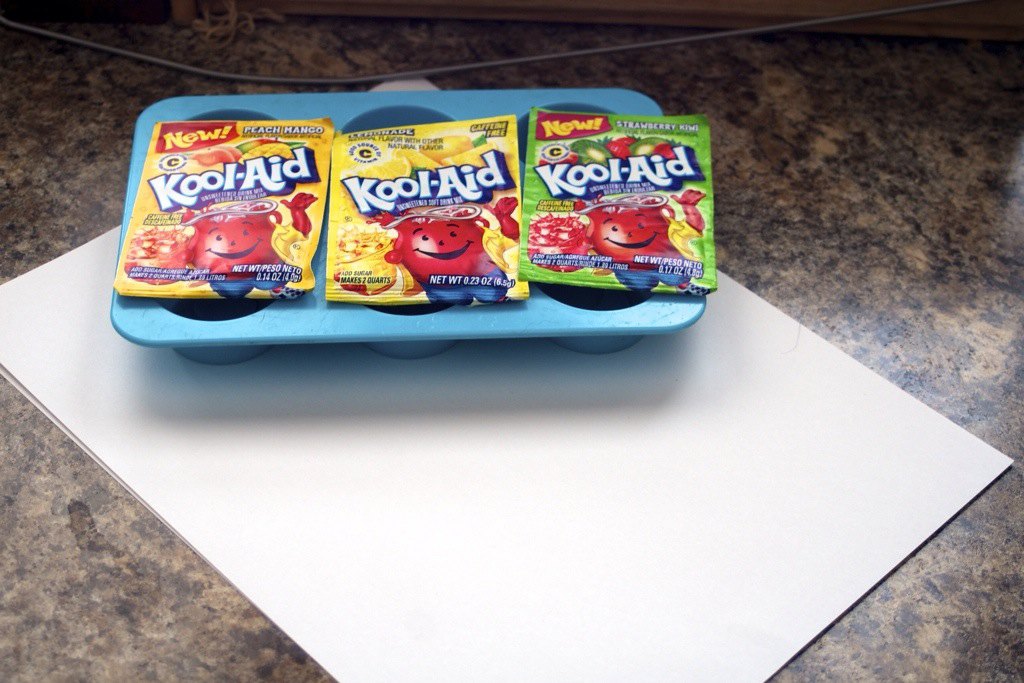 I put a little bit of the powder in a muffin tin, mixed in a little water, and we had paint! I gave them a heavy duty cardstock to paint on. This activity was a hit!! They love painting, and they really loved how it smelled so good. I think they painted 2 or 3 sheets!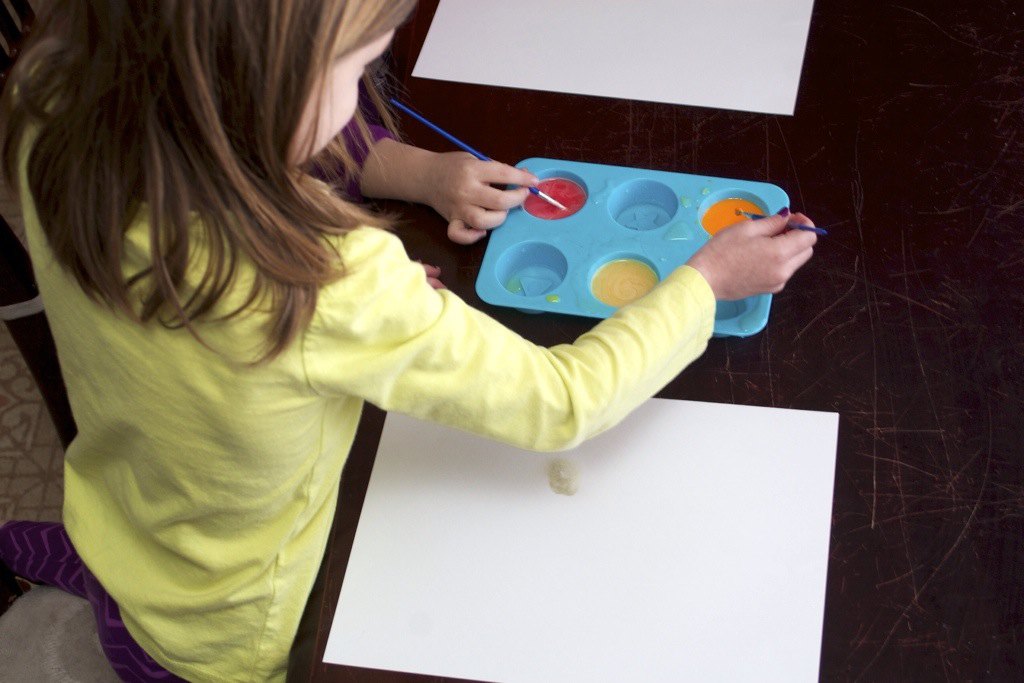 Letter K Recipe
We made a Kiwi-Lemon Cheesecake for the letter K and boy was it good! Experts say to let kids cook with you and then they will want to try new and interesting food. And for this recipe, that dumb advice worked!! The girls were a little leery of the kiwi but dove right in once the cheesecake was done.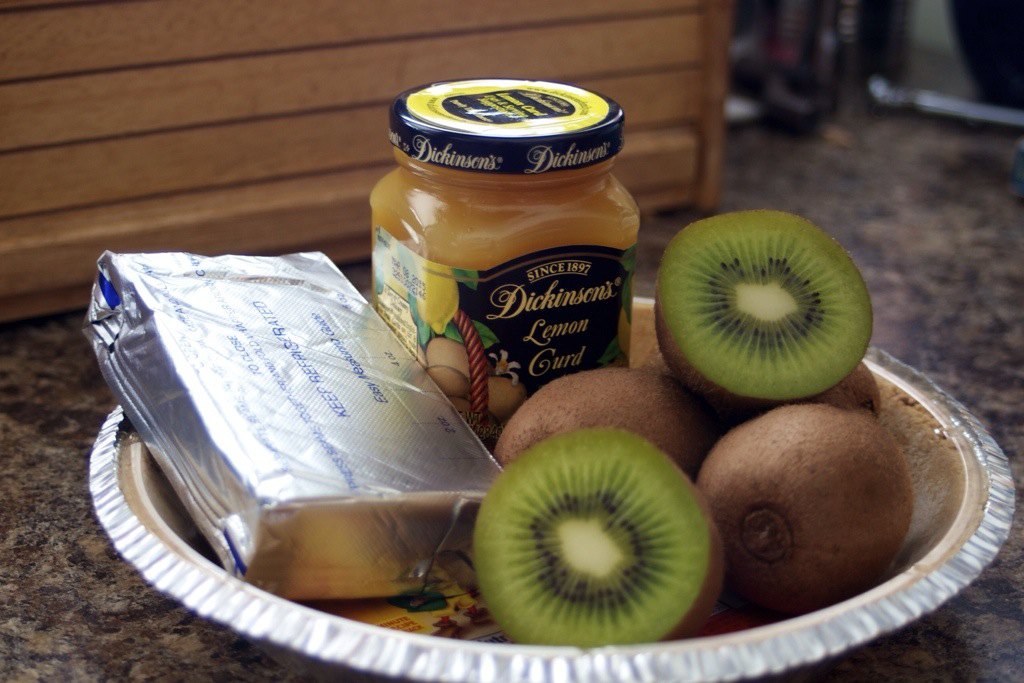 This recipe from Rachael Ray Magazine lent itself perfectly to cooking with kids since you basically mix everything together, pour it in a graham cracker crust and top with kiwi. Fofo did an awesome job helping me. She even helped cut up the kiwis 🙂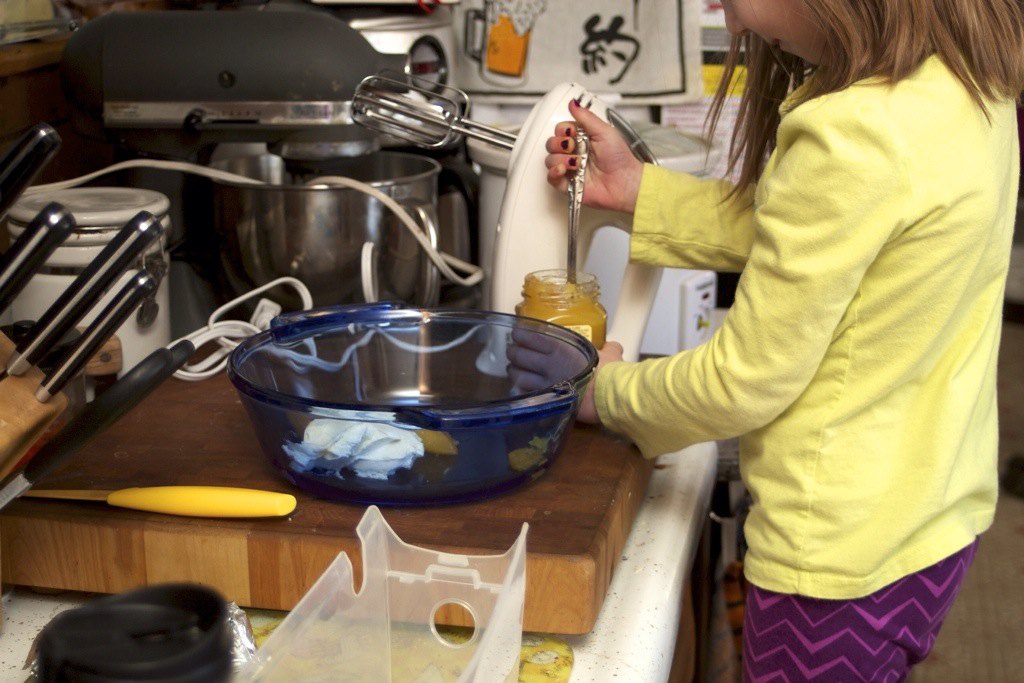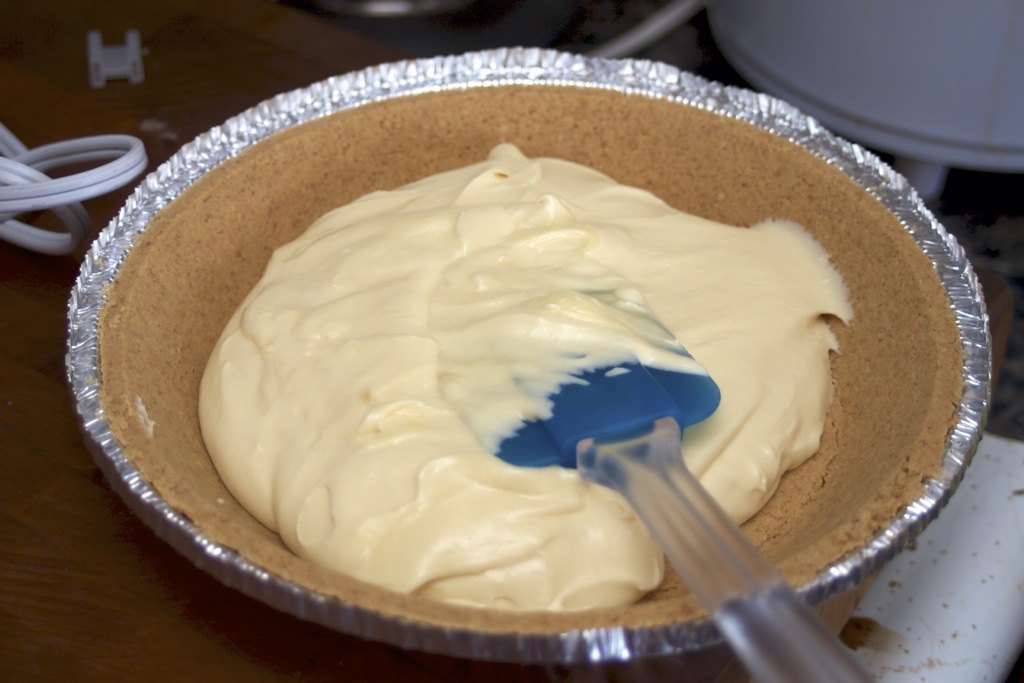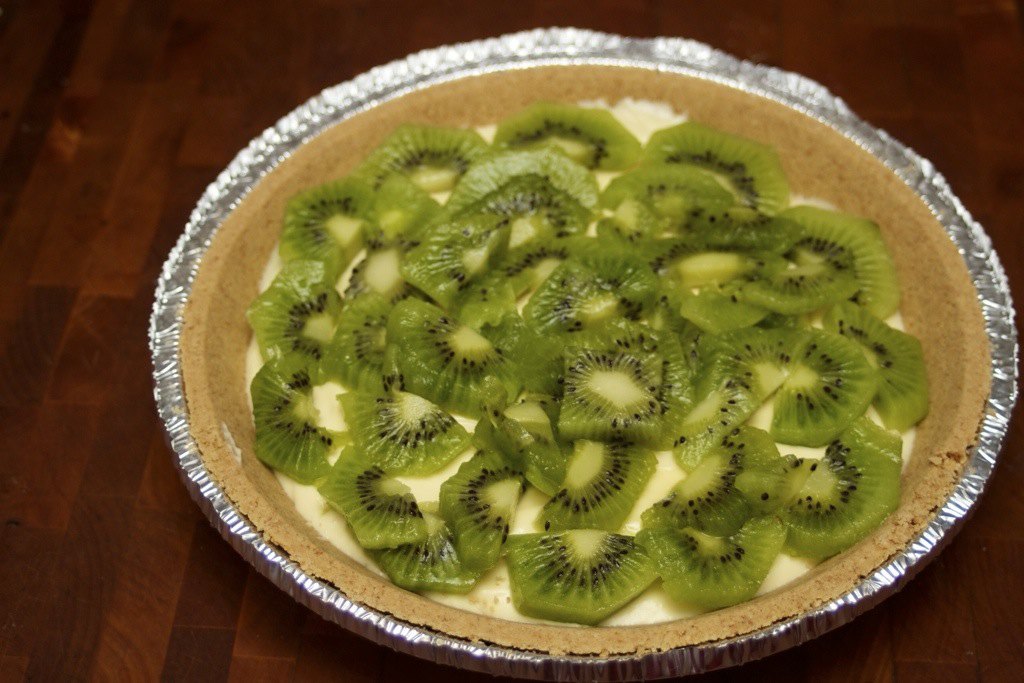 Even though I lean more on the unschooling side of things, the kids really like having a unit to work around each week. We chose to school year round, even though the work load is much lighter in the summer. I save the school work for the rainy days and the too-hot-to-do-anything-but-sit-in-the-air-conditioning days. That's a real day right?
Looking for ALL our Letter of the Week work? Check out this round-up post!
Dig Deeper
Thanks for reading!
WANT TO SAVE THIS POST FOR LATER? CLICK HERE TO SAVE TO YOUR FAVORITE PINTEREST BOARD!