Going to a drive-in movie should be on every family's bucket list.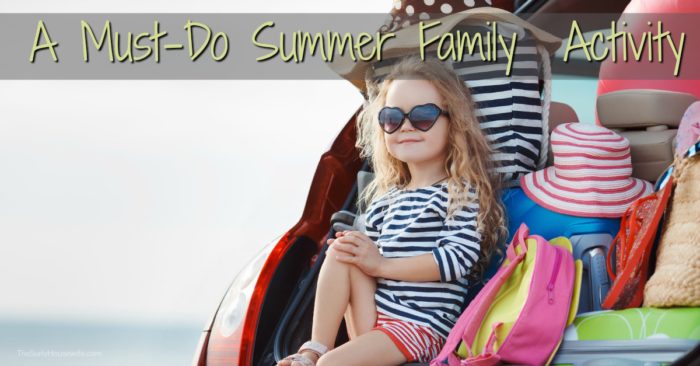 Oh my gosh people!! I am so excited for summertime. Endless days at the pool, park days with friends, fun library programs, and best of all the drive-ins are open!!! One of my favorite summer traditions is going to the drive-in with my family. We are so lucky we have a drive-in close to us. But even if you don't, I think going to a drive-in movie should be on everyone's summer bucket list.
Did you know there are drive-in theater's are almost in every single state? I used the website drive-ins.com to search all across this great county of ours and only 4 states don't have a drive-in. Drive-ins.com is a great place to start if you are unsure of where to find a drive-in.
If you don't have a local drive-in or it's a long trek for you, consider stopping at a drive-in on your summer vacation. Or take a day trip to visit one that is too far for a regular movie night. After all, most drive-ins have a double feature so you will get 2 movies for the price of one!
Once you have found a drive-in to visit, here is a five-point checklist for having an awesome drive-in experience.
Check the rules
First off, you want to look at the venue's website or Facebook page before attending a drive-in movie because every theater has different rules. Some have a strict no carry-in policy. Others don't allow pets. While others only take cash. It will make planning your trip to the drive-in so much easier. The hours and days of operation differ from your traditional movie theater so it's important to find out that information. From concession prices to parking rules, visiting the website or Facebook page is a must!
Check the weather
After checking the theater's rules, you want to make sure you are prepared for the movie. Check the weather conditions so you can dress appropriately. This applies to watching the movie as well as waiting in line for concessions. Most theaters still play the film even if it raining so make sure to pack an umbrella. Even though you are watching a movie in your car, you still will need to venture out for food and bathroom breaks.
This post contains affiliate links. If you click and make a purchase, we earn a commission at NO extra cost to you. For more information, please read my full disclosure policy.
Check your car
After all, you will be watching the movie in your car so make sure your car is in good working order. Check your radio and make sure all the speakers work. Depending on weather conditions, you make need air conditioning. It wouldn't be the first time a car battery died at the drive-in, but if you have a weak battery you will probably want to run your car a few times during the movie. If you are planning on eating in the car, make sure your kids have something to eat on and cup holders.
Check your kids!
Most drive-in movies begin at dusk which presents two problems for kids. First, there will be a lot of waiting. You will be arriving at the movie early in case the movie sells out so you will want to bring something to keep your kids occupied like travel board games, coloring books, or a ball to play catch! Some drive-ins have playgrounds, but not all of them.
Second, kids will be up past their bedtime. Big kids love to stay up late, but it can be stressful for little ones. They will be up late, in different surroundings, and out of their usual routine. It depends on your child's ability to stay up past their bed time and if they can fall asleep in their car seat without the car moving. Between being up past their bedtime and several hours of waiting, you will want to plan your evening thoroughly. It can be a long night for them (and you) if they can't get to sleep as the night goes on. Trust me, I know 😉
Check your gear
Movie theaters have done a great job at making sure we are super comfy while watching movies. If your car isn't very comfortable you may want to sit outside or set up a comfy nest in the back of your car. Remember, most theaters play the sound through FM radio so you will want to bring along a portable radio if you are sitting outside. Some drive-ins have portable speakers but not all. If you plan on sitting out under the stars make sure you pack your bug spray, lawn chairs, blankets, and pjs for the kids. This inflatable couch would be perfect for the drive-in!
Attending a drive-in movie is one of America's long lost past times. It takes a little more planning than attending a regular movie but the experience is well worth it. Grab your family, your gear, and spend a night under the stars.