Keep reading for over 75 book series for kids!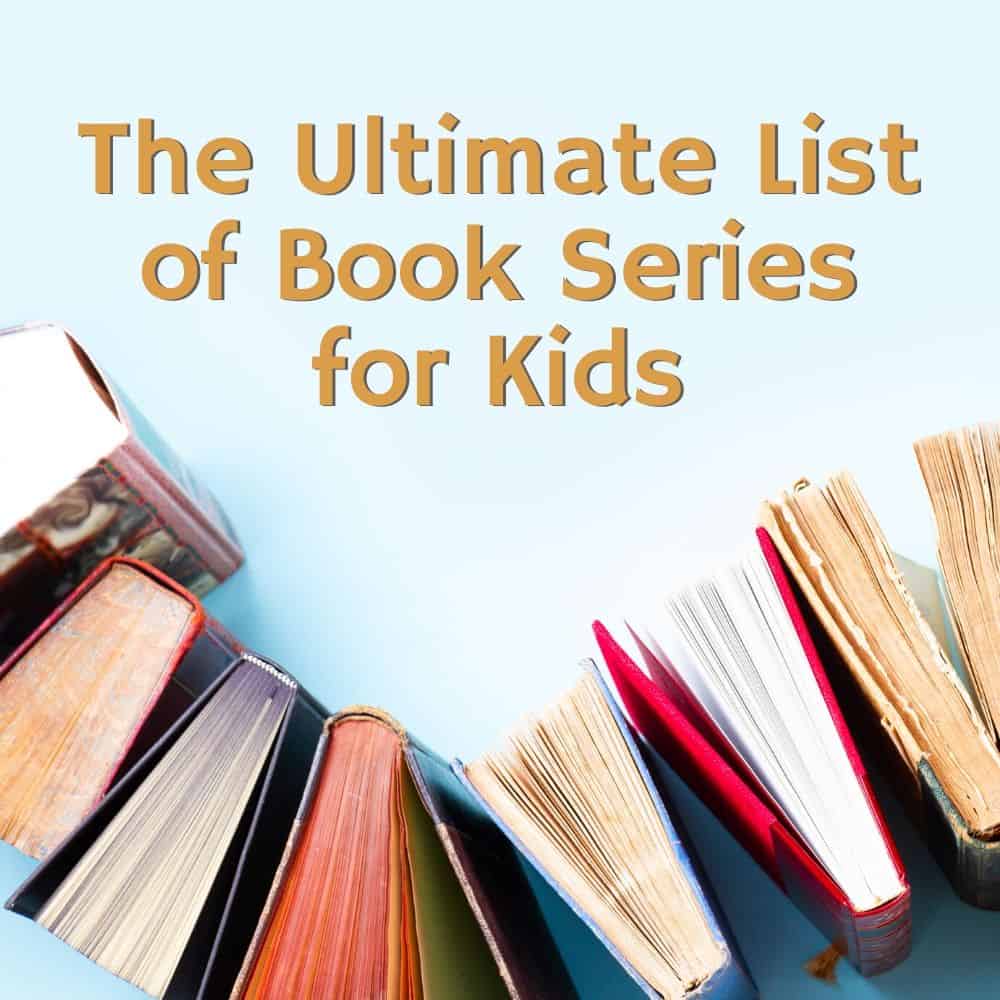 The first book series I remember reading was The Baby-sitters Club. Since then I have been a bit of book series addict. From Harry Potter to John Grisham to the Dublin Murder Squad. I LOVE book series.
I never really understood why until I read a book called 1000 Books to Read Before you Die by James Mustich. In it he says the following about series books: "Young readers – and parents, too, if they're lucky – develop an attachment to an involved and evolving imaginative world that is nourishing and sustaining. To discover a new series is akin to moving into a new neighborhood: Initial trepidation is soon overcome as characters and setting conspire in elaborating a cozy familiarity. And theres's no better way to encourage an eager early reader that to let him or her make friends with congenial characters who are easy to visit again and again."
That's why we love book series so much. They greet us like old friends when we start reading the first page. And we watch as our old friends go on new adventures and gather new friends for the ride. Such a fun reading experience.
This post is the ultimate list of book series for kids. It is broken down by age, reading level, and genre. Let's get started!
Book Series for Kids
Kids LOVE chapter book series so much! And authors continue to put out more amazing content so make sure to check this post again as I add more awesome book series!