Keep reading for over 50 sixth grade books that kids will love!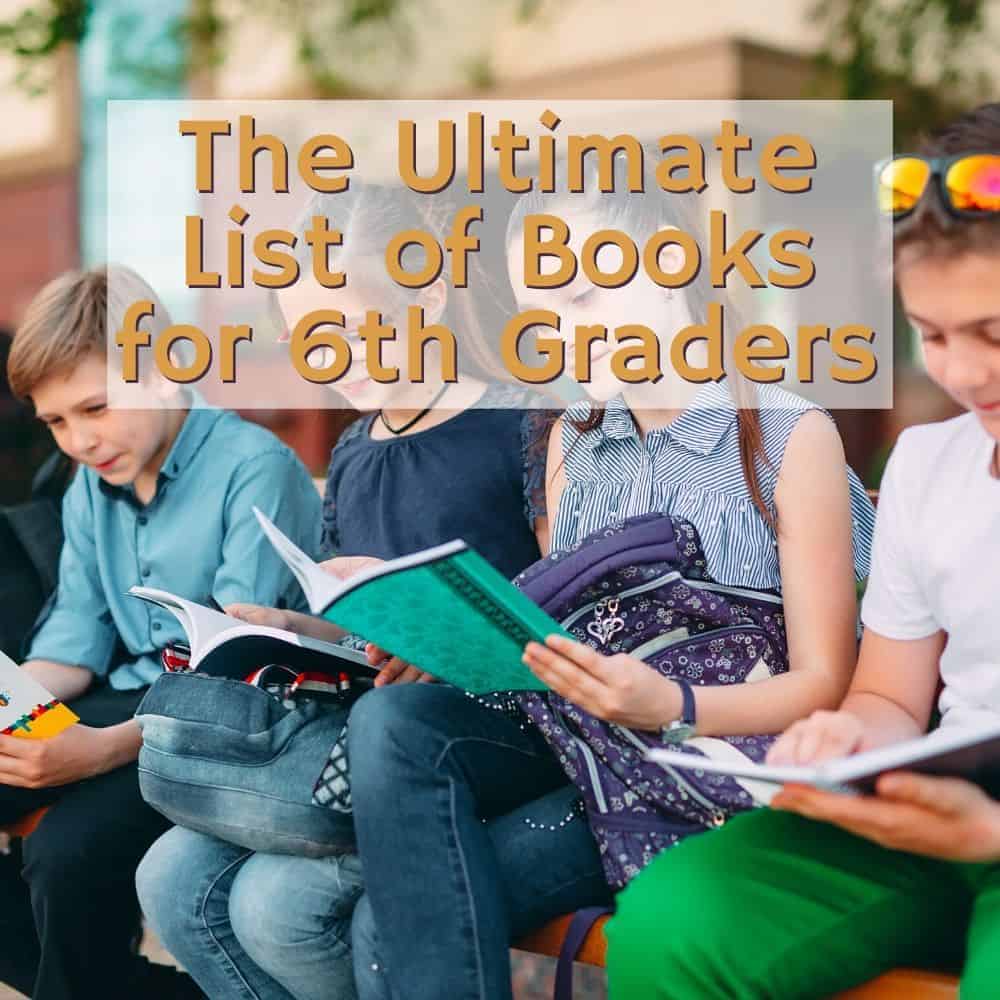 Every school system is different, but when I was growing up sixth grade meant the dreaded M word. Middle school. I think I was more terrified of middle school than high school.
Actually, I think I was scared of the scary Hollywood version of high school where danger lurked around every corner and every bathroom. But that's a story for another time.
Middle school was scary because it felt like the first step towards becoming an adult. No recess, more homework, bigger classes, extracurricular sports, electives, etc.
Sadly, I don't remember reading for fun a lot in middle school. It seems like you just didn't have the time. So I had to do a lot of research for these sixth grade blog posts to find the best read alouds, classics, book series, and more. They are aimed at a sixth grade reading level or around 12 years old. Let's get started!
Looking for some easier books??
Books for 6th Graders
I hope you have found a great read for your sixth grader. I add to this page frequently so make sure you check back. Happy reading!!