Keep reading for over 50 must-read books for 5th graders!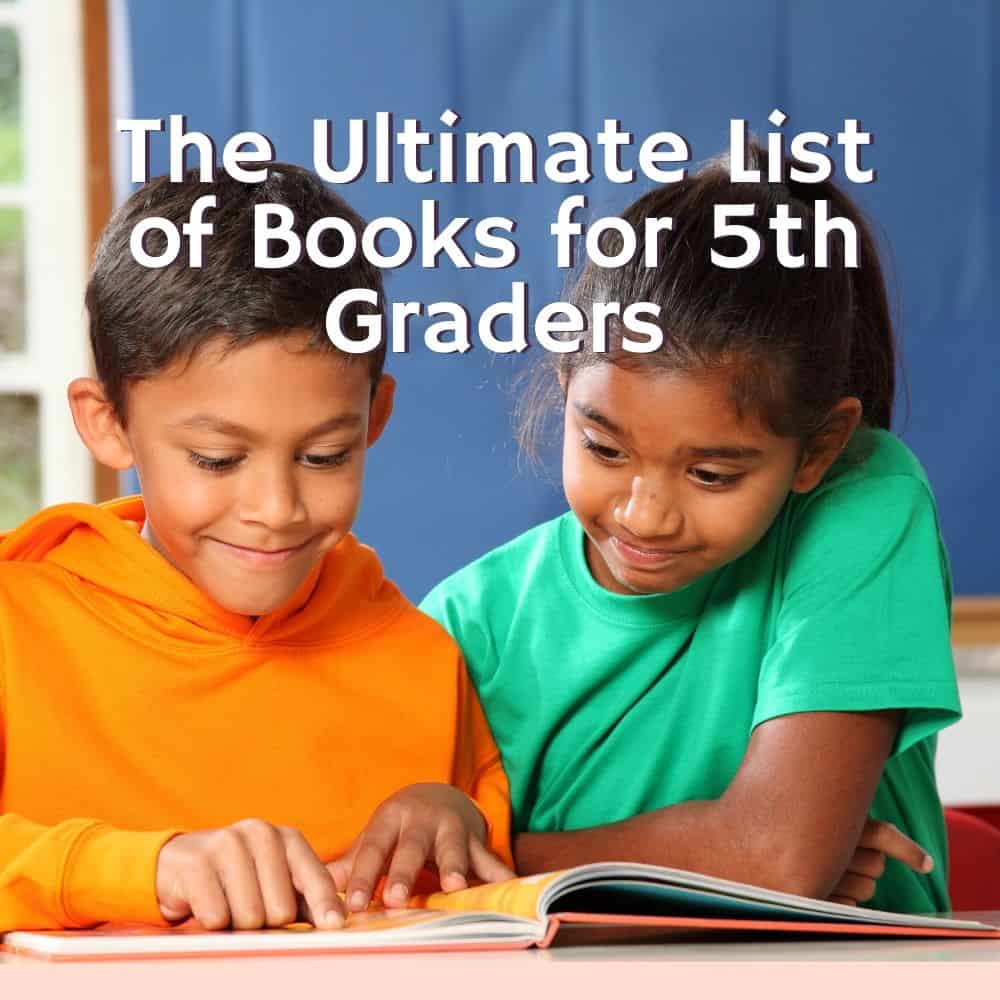 "As soon as I got into the library I closed my eyes and took a deep breath. I got a whiff of the leather on all the old books, a smell that got real strong if you picked one of them up and stuck your nose real close to it when you turned the pages. Then there was the the smell of the cloth that covered the brand-new books, books that made a splitting sound when you opened them. Then I could sniff the the paper, that soft, powdery, drowsy smell that comes off the page in little puffs when you're reading something or looking at some pictures, kind of hypnotizing smell. I think it's the smell that makes so many folks fall asleep in the library."
This description of books and the library from the book Bud, Not Buddy, is a perfect example of why I love books so much. It truly brings to life the feeling of opening up a book for the first time and being intoxicated by the smell.
FYI, did you know they make book smell candles?! True story and yes I have one and it's amazing.
Bud, Not Buddy is one not only one of my favorite books for 5th graders, it's one of my all-time favorite children's chapter books. If you are searching for books at the fifth grade level, or for 11 year olds, keep scrolling for over 50 books for fifth graders. Other than the reading list which is 25 books, the rest of the lists are kept to 10 books because I like to keep it short and sweet!
Searching for other grade levels?
Books for 5th Graders
I add to this post frequently so make sure you check back soon to find more books for fifth graders!