Keep reading for 20 wonderful books about Colorado!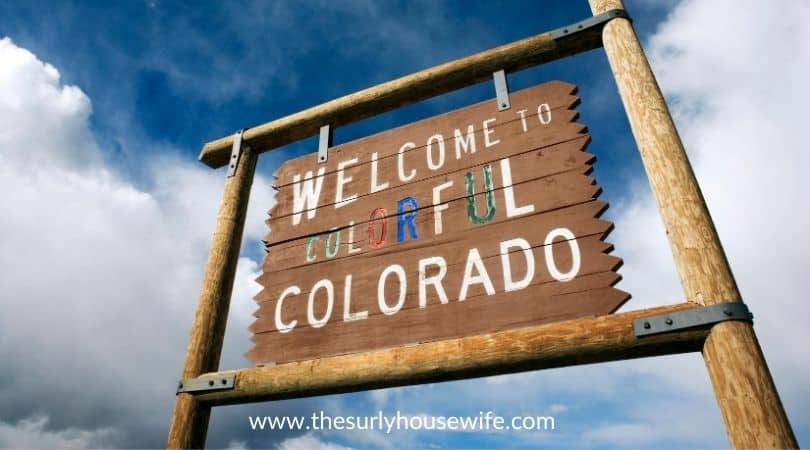 If you are fans of The Read Aloud Revival podcast with Sarah Mackenzie like I am, you probably remember the first book you read that she recommended. For our family it was Poppy by Avi. The delightful story of a mouse named Poppy who dares to stand up to the tyrannical owl, Mr. Ocax.
While I was researching books for this Colorado book list, I found that the author of Poppy, Avi, had written several books that take place in Colorado. Once I realized this I learned that Avi, in fact, currently LIVES in Colorado. Making it the perfect example of a living book!
My approach to homeschooling involves what as Charlotte Mason coined, living books. Living books are books that make the subject you are studying come alive and are written by people who love the subject. And because Avi, or any author, who lives in a state or is inspired by a location is the best person to bring a state alive.
That's why all my state book lists include living books. While this book list DOES have a few nonfiction books filled with facts and figures about Colorado, a majority of the books are set in Colorado or stories about historical events that occurred in Colorado. All of them DO make the state come alive to the reader. Let's get started!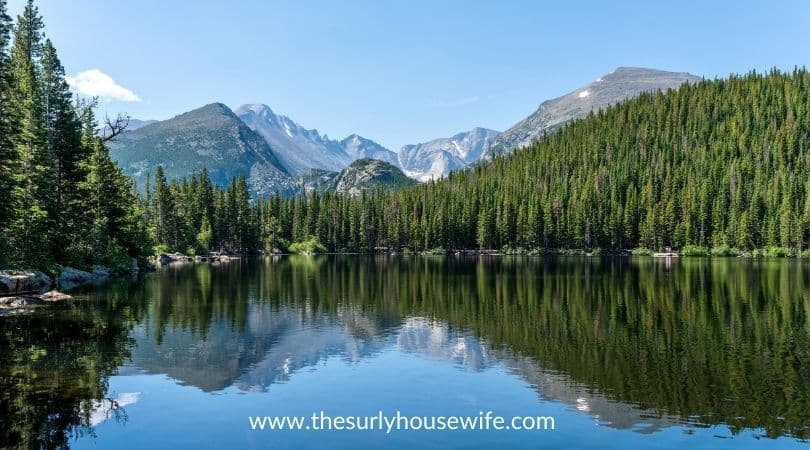 ICYMI, click HERE for all the other state book lists!
Colorado History and Facts
Colorado is nicknamed the Centennial State.
Motto – Nothing without providence.
Colorado entered the Union on August 1, 1876. It was the 38th state.
Colorado is based on a Spanish word meaning "colored red" referring to the Colorado River.
Denver is the capital of Colorado.
This post contains affiliate links. If you click and make a purchase, we earn a commission at NO extra cost to you. For more information, please read my full disclosure policy.
Living Books about Colorado
Picture Books about Colorado
C is for Centennial: A Colorado Alphabet by Louise Doak Whitney
"Few other states in our union have the magnificent topography of the Centennial State. This unique Colorado landscape is beautifully represented in the illustrations of Helle Urban, as the rhyming verse and expository text of Louise Whitney defines those images and expands our understanding of the Rockies, Blue spruces, Springs, and Yucca plants that paint this land. An excellent addition to our state alphabet book series, C is for Centennial entertains as it educates and its multi-tiered format makes it accessible for readers of all ages and at all elevations."
This series of books called Discover America State By State are some of my favorites for introducing a state to kids. Each letter states a fact or a thing about that state. For example, for Colorado letter A is for Alpine and letter B is for Blue Spruse, and so on. Each letter comes with a four line rhyme about that respective letter's fact or subject. What I love most is on the side of the page it gives more in-depth description about each subject. It's a great jumping off point for what sparks an interest in your child!
My Water Comes From the Rocky Mountains by Tiffany Fourment
"This book introduces children to the nation's watershed, the Continental Divide, and how snowmelt forms the headwaters of the rivers and streams that bring life to the land below all along the front range of the Rocky Mountains. The entire water cycle is described from evaporation to glacier formation and the various life zones that water runs through on its way from alpine tundra to prairie are detailed in exquisite drawings."
Secrets of Mesa Verde: Cliff Dwellings of the Pueblo by Gail Fay
"Climb the arid slopes of Colorado to discover the cave dwellings of the ancestral Pueblo Indians. Why were the homes built in the cliffs? How were they used and why did the Pueblo move? Travel along with scientists to find out how their discoveries shed light on the mysteries surrounding this important historical site. Unlocking the secrets of the past is just an artifact away!"
Aunt Clara Brown: Official Pioneer by Linda Lowery
"As a successful former slave, Clara Brown used her money to help other freed slaves get a new start in life. In 1859 Clara bought her own freedom and headed west to Colorado to find her daughter, who was sold when she was just a little girl. Clara didn't find her daughter there, but she did get rich. The people she helped became her family, and she became known as 'Aunt' Clara Brown."
Children's Books Set in Colorado
Down the Colorado: John Wesley Powell, the One-Armed Explorer by Deborah Kogan Ray
"Although John Wesley Powell's minister father always wanted his son to follow in his footsteps, young Wes had different plans for his future. Enraptured by the wonders of the natural world, he was determined to take the path of science. Even after losing his right arm below the elbow in battle during the Civil War, Wes would not be deterred from his dream of leading the first scientific expedition down the Colorado River and through the Grand Canyon. Braving treacherous rapids and perilous waterfalls, Major Powell would surpass all expectations and return home a national hero."
High as a Hawk: A Brave Girl's Historic Climb by T. A. Barron
"Eight-year-old Harriet is determined to climb to the top of Longs Peak in Colorado. To get there, she'll have to overcome steep slopes, a freezing blizzard, and what her wise trail guide calls 'surprises.' But she simply must try for herself and for the mother she has lost. If she succeeds, she will spread her wings and fly. High as a hawk. Based on the historic 1905 ascent by the youngest person ever to climb Longs Peak, the highest mountain in Colorado."
"In the late 1880s, a Cheyenne boy named Young Bull is taken from his parents and sent to a boarding school to learn the white man's ways. Young Bull's struggle to hold on to his heritage will touch children's sense of justice and lead to some interesting discussions and perhaps further research."
Death of the Iron Horse by Paul Goble
"The Iron Horse was coming. Thundering and panting and breathing black smoke, it was a fearsome thing. The Cheyenne people had never seen a steam locomotive before, and it terrified them. Would it come right over the hill, into their camp, just as the relentless soldiers and white settlers had done before? This is the true story of August 7, 1867. The only time an 'Iron Horse' was derailed by Native Americans. It is a tale of courage and pride and of a people caught up in an unequal struggle to preserve their sacred way of life."
"It's the 1880s, Noah works hard on the family farm and roams free on the Colorado prairie. One day his Aunt Dora arrives to give him some schooling. Noah doesn't think he needs it. What use is reading on the prairie? But what Noah discovers will change his life forever."
---
Chapter Books Set in Colorado
The Great Turkey Walk by Kathleen Karr
"Big, brawny Simon Green, who's just completed third grade (for the fourth time), may not be book smart, but he's nobody's fool. When it's time to be done with school and make his way in the world, Simon hatches a plan that could earn him a bundle. He intends to herd a huge flock of bronze turkeys all the way from his home in eastern Missouri to the boomtown of Denver, where they'll fetch a mighty price. In the year 1860, the hazards of such a trek are many. How does one shepherd the birds across a river, for instance? But Simon is undaunted. Accompanied by a faithful drover, and eventually to be joined by two boon companions, he undertakes the biggest journey of his young life, in this high-spirited Wild Wild West adventure."
Katerina's Wish by Jeannie Mobley
"Katerina has a dream. It's her papa's dream, too. Her family came to America to buy their own farm. But a year later, Papa is still working in the dangerous coal mine. Each day, the farm seems farther away. Then Katerina is reminded of the carp that granted three wishes in an old folktale. A farm is still too big to wish for. But, with the help of the neighbor's handsome son, Trina starts building her dream with hard work and good sense. Then tragedy strikes, and it seems that nothing Trina wishes for will ever come true again."
"More than anything, Ida Bidson wants to become a teacher. To do that, she must finish eighth grade, then go on to high school. But her dream falters when the one-room school in her remote Colorado town shuts down. Her only hope is to keep the school open without anyone finding out. Yet even a secret school needs a teacher. Ida can't be it. Or can she?"
Hard Gold: The Colorado Gold Rush of 1859, a Tale of the Old West by Avi
"Early Whitcomb's family needs a miracle. Their Iowa farm has been in the family for generations, but a long drought has withered their savings and left them in debt. Meanwhile, the great Chicago and Northwestern Railroad wants their land, and if the Whitcombs can't pay their loans, the local banker, Judge Fuslin, will foreclose and sell the farm as his own."
"McKinley, a malamute, is a good dog. He's reliable and trustworthy. Whether it's watching over the other dogs of Steamboat Springs, Colorado, or taking care of his human pup, Jack, McKinley never even thinks of letting anyone down. Until he meets Lupin. Lupin is a she-wolf and she's urging the dogs of Steamboat Springs to leave their domesticated lives and join her wild pack. For the first time, McKinley's loyalties are torn. Should he stay with his humans and continue to lead the dogs of Steamboat Springs? Or should he join the wolf and live freely, like his ancestors did? When the wild calls, what will McKinley's answer be?"
The Leanin' Dog by K. A. Nuzum
"More than anything, Dessa Dean needed a friend. A friend with whom she could share her heart. Then there came a scratchin' at the door and Dessa Dean's life was forever changed. This is the story of a girl, a dog, and the friendship that saves them both."
Little Britches: My Father and I were Ranchers by Frank Moody
"Ralph Moody was eight years old in 1906 when his family moved from New Hampshire to a Colorado ranch. Through his eyes we experience the pleasures and perils of ranching there early in the twentieth century. Auctions and roundups, family picnics, irrigation wars, tornadoes and wind storms give authentic color to Little Britches. So do adventures, wonderfully told, that equip Ralph to take his father's place when it becomes necessary."
The Quilt Walk by Sandra Dallas
"It's 1863 and 10-year-old Emmy Blue Hatchett has been told by her father that soon their family will leave their farm, family, and friends in Illinois, and travel west to a new home in Colorado. It's difficult leaving family and friends behind. They might not see one another ever again. When Emmy's grandmother comes to say goodbye, she gives Emmy a special gift to keep her occupied on the trip. The journey by wagon train is long and full of hardships. But the Hatchetts persevere and reach their destination in Colorado, ready to start their new life."
"In 1910, after losing their farm in Iowa, the Martin family moves to Mingo, Colorado, to start anew. The US government offers 320 acres of land free to homesteaders. All they have to do is live on the land for five years and farm it. So twelve-year-old Belle Martin, along with her mother and six siblings, moves west to join her father. But while the land is free, farming is difficult and it's a hardscrabble life. Natural disasters such as storms and locusts threaten their success. And heartbreaking losses challenge their faith. Do the Martins have what it takes to not only survive but thrive in their new prairie life?"
"Fourteen-year-old Cloyd Atcitty has been skipping school for years. He's run away from a group home for Native American boys, and is now being sent to work for Walter Landis, an old rancher on an isolated Colorado farm. In a cave above the ranch, Cloyd finds a turquoise carving of a bear. Knowing that his people, the Utes, have a special relationship with bears, he keeps the small stone, hoping it will bring him strength. A terrible blow-up with Walter ends in near disaster, but the old man offers Cloyd one last chance: they'll ride together into the mountains to reopen Walter's abandoned gold mine. Among the high peaks that harbor Colorado's last grizzlies, Cloyd's courage and loyalty will be tested to the limit."
The White Gates by Bonnie Ramthun
"When Torin Sinclair's mom gets a job as the town doctor in Snow Park, Colorado, Tor can't wait to learn to snowboard. But on Tor's first night there, a member of the high school snowboarding team dies. 'It's the curse,' everyone whispers. Tor's new friends Drake and Raine explain that there's an old Native American curse on the doctors of the town. Snow Park can never get a doctor to stay. Tor and his friends must piece together a mystery involving an old mine, a Ute curse, the entire snowboarding team, and an attempt to save the wild river otters of Colorado. But to complete the puzzle, will Tor have to ride the deadly White Gates? And how will he survive the avalanche that follows?"
Books Set in Colorado (for Mom!)
I love to read, and I love a good theme or challenge for a reading list. So my final two books on this book list are one adult fiction and one adult non-fiction.
Fiction Book Set in Colorado
Angle of Repose by Wallace Stegner
"Lyman Ward is a retired professor of history, recently confined to a wheelchair by a crippling bone disease and dependent on others for his every need. Amid the chaos of 1970s counterculture he retreats to his ancestral home of Grass Valley, California, to write the biography of his grandmother: an elegant and headstrong artist and pioneer who, together with her engineer husband, made her own journey through the hardscrabble West nearly a hundred years before. In discovering her story he excavates his own, probing the shadows of his experience and the America that has come of age around him. A deeply moving narrative of one family and the traditions of our national past."
Non-fiction Book Set In Colorado
Where the Water Goes by David Owen
"The Colorado River is an essential resource for a surprisingly large part of the United States, and every gallon that flows down it is owned or claimed by someone. David Owen traces all that water from the Colorado's headwaters to its parched terminus, once a verdant wetland but now a million-acre desert. He takes readers on an adventure downriver, along a labyrinth of waterways, reservoirs, power plants, farms, fracking sites, ghost towns, and RV parks, to the spot near the U.S.–Mexico border where the river runs dry. Water problems in the western United States can seem tantalizingly easy to solve, but a closer look reveals a vast man-made ecosystem that is far more complex and more interesting than the headlines let on. A patchwork of engineering marvels, byzantine legal agreements, aging infrastructure, and neighborly cooperation enables life to flourish in the desert and the disastrous consequences we face when any part of this tenuous system fails. An eye-opening account of where our water comes from and where it all goes."
And there you have it! 20 living books about Colorado. It is my hope that this book list provides you with JUST ONE book to share with your kids. We read Little Britches, and it was one of our all-time favorites!!
From the Mesa Verde to Pikes Peak, and from Denver to Steamboat Springs, I hope you find some fun things to learn about Colorado!
Don't forget to check out the rest of the states!
---