Keep reading for 20 of the best books about North Dakota!
Did you know that in 1868 the Dakota Territory included both North and South Dakota? It was halved on the same day in 1889 after political controversies becoming the 39th and 40th state respectively.
This made it challenging figuring out which books belonged in North Dakota and which ones belonged to South Dakota. But at the end of the day, with living books, it doesn't really matter!
Living books are books that make the subject you are studying come alive and are written by people who love the subject. Because the Dakotas are relatively similar in landscape, geography, and history you can get the feel of the Dakotas even if the book does explicitly state which state the book is set it.
I did my best to make sure that each book list includes books from that particular state. The North Dakota book list includes picture books and chapter books set in North Dakota, nonfiction and photo books about North Dakota, as well as several books from the Native American tribes that lived in the Dakota Territory. Let's get started!
North Dakota History and Facts
North Dakota has several state nicknames including the Peace Garden State, the Flickertail State, and the Roughrider State.
Motto – Liberty and union, now and forever, one and inseparable.
North Dakota entered the Union on November 2, 1889. It was the 39th state.
North Dakota is named from a Sioux word meaning "Friend" or "ally."
Bismarck is the capital of North Dakota.
ICYMI, click HERE for all the other state book lists!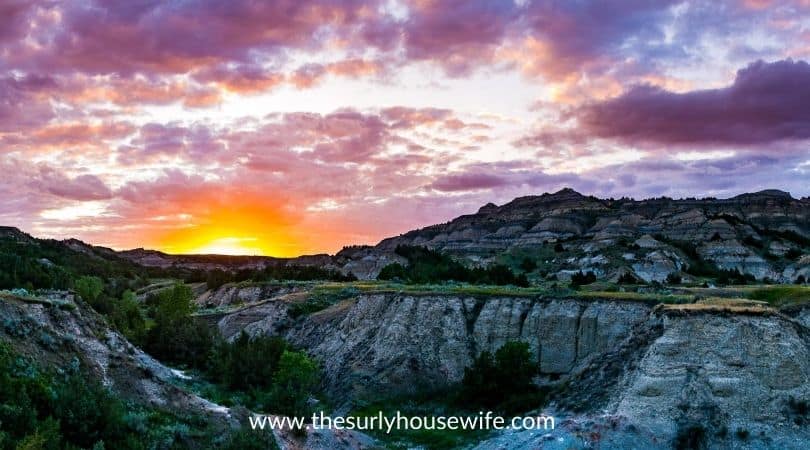 This post contains affiliate links. If you click and make a purchase, we earn a commission at NO extra cost to you. For more information, please read my full disclosure policy.
Descriptions come from Amazon; some are edited for length
Living Books about North Dakota
Nonfiction Books about North Dakota
P is for Peace Garden: A North Dakota Alphabet by Roxane B. Salonen
"North Dakota, the home to such wide-eyed wonders as bison, mosasaurs and the Red River. Every letter in the alphabet is another chapter of a land rich in history, people and nature. Look to the skies for a bald eagle or to the horizon for a Wild Prairie Rose, the state flower. But no matter where children look in P is for Peace Garden, they're sure to find beauty and state pride on every page. This homespun tour of the Roughrider State uses folksy rhymes and in-depth text to share North Dakota's heritage with everyone. One just needs to open its pages to be taken on tour that will take them to Fargo, Bismarck and beyond. Paying special attention to the flora and fauna as well as the folklore that makes North Dakota a shining jewel in our nation's crown makes this book as important to its people as readers everywhere. P is for Peace Garden: A North Dakota Alphabet is sure to inspire and impress generations of reader for years to come."
This series of books called Discover America State By State are some of my favorites for introducing a state to kids. Each letter states a fact or a thing about that state. For example, for North Dakota letter A is for Acres of Agriculture and B is for Bison and so on. Each letter comes with a four line rhyme about that respective letter's fact or subject. What I love most is on the side of the page it gives more in-depth description about each subject. It's a great jumping off point for what sparks an interest in your child!
P is for Prairie Dog: A Prairie Alphabet by Anthony D. Fredericks
"Fact: At one time prairies covered about 40% of the United States but today only about 1% of North American prairies exist. P is for Prairie Dog: A Prairie Alphabet explores North American prairies as it explains their important role and showcases their wonders. Science writer Anthony Fredericks gives an A-Z tour of the many facets and fascinating facts of the prairie ecosystem. Inhabitants including the bison, the quail, and, of course, the prairie dog are highlighted along with descriptions of insect and plant life."
Sunflower House by Eve Bunting
"Learn about one of North Dakota's top agricultural productions the sunflower! Sunflower seeds sown in a circle and watered, weeded, and watched, eventually grow into a beautiful sunflower house with lots of room inside for three friends and their imaginations. When summer's over and the sunflowers fall, the friends save seeds to plant next spring."
Dinomummy: The Life, Death, and Discovery of Dakota, a Dinosaur from Hell Creek by Phillip Lars Manning
"A Hadrosaur, with nearly complete skin and soft tissue, was discovered in Hell Creek, North Dakota by a 16 year old who'd been fascinated with dinosaurs since he was 6. After he realized what he had found, he wrote an e-mail describing his discovery and including a picture, to Dr Manning, a paleontologist at the University of Manchester in the U.K. An army of specialists soon surrounded the site. The book has pictures and descriptions of the recovery and moving of the mummy, and the results of the studies."
Picture Books Set In North Dakota
The Range Eternal by Louise Erdrich
"The story of a girlhood lived in the glow of a woodstove. At the heart of a home in the Turtle Mountains sits a woodstove. It is where Mama makes her good soup, where she cooks a potato for warming hands on icy mornings, where she heats a stone for warming cold toes at night. It warms the winter nights and keeps Windigo, the ice monster, at bay. On the stove's blue enamel door are raised letters, The Range Eternal. In these charmingly illustrated pages, Louise Erdrich tells a story of hearth and home, of memory and imagination, of childhood recaptured in the reflection of a shiny blue woodstove, of the warm heart of family."
My Mother's Apron by Edward F. Keller
"Dr. Keller shares the story of his mother's apron when he grew up in the 1930's in Strasburg, North Dakota. Aprons are more than just cloth. They help complete chores, keep clothes clean, and become a part of memories. This was a great book to touch on a little history and the work that mom's do during the year."
River Friendly, River Wild by Jane Kurtz
"This winter was snowy, this spring brought a terrible blizzard, and now the river is rising. Sandbags don't stop it, the dikes don't stop it, and late one night sirens warn everyone to evacuate. A girl and her family don't expect to be gone more than a couple of days, so they leave their cat and race for shelter with only a suitcase each. But as days stretch into weeks they worry: Is the cat safe? Will they have a home to return to? And how will their lives be changed? In searing, personal poems, Jane Kurtz explores what it's like to struggle through a flood and pull your life together afterward. Inspired by Kurtz's own flood experience, this tale is realistic and unforgettable."
Children's Books About Native Americans
Picture Books
Bad River Boys: A Meeting of the Lakota Sioux with Lewis and Clark by Virginia Driving Hawk Sneve
"Told from the point of view of three Lakota boys, this story examines how Lewis and Clark's expedition effected the natives which lived on the uncharted lands they explored, creating misunderstandings on both sides that led to future trouble."
The Star People by S.D. Nelson
"A grandmother's love is forever. In this mystical story of remembrance and tradition, Sister Girl and her brother, Young Wolf, wander far from their village and face great danger, including stampeding animals and a wall of fire. The children barely save themselves, and as night approaches, they find themselves alone in the barren and unforgiving wilderness. How will they find home? As the stars shine brightly, the spirit of their grandmother, Elk Tooth Woman, appears to guide them: 'The Star People are always with you. Look up, and you will see me among the stars.' S. D. Nelson's compelling illustrations, inspired by the ledger-book style of the Plains Indians, capture the beauty of humans and nature existing as one."
Sacagawea by Liselotte Erdrich
"Taking a rare look beyond the myths and legends surrounding Sacagawea's life, this extraordinary illustrated history recounts the known facts about a remarkable woman and her contribution to one of America's greatest journeys of exploration. Kidnapped from her Shoshone tribe when she was just eleven or twelve, Sacagawea lived with her captors for four years before being given in marriage to a French Canadian fur trapper, Toussaint Charbonneau. With him, she served as interpreter, peacemaker, and guide for the Lewis and Clark Expedition to the Northwest in 1805-1806. Braving hunger and fierce blizzards, Sacagawea traveled thousands of miles with a baby on her back. By the end of the legendary journey, Sacagawea's steadfast courage and capable guidance had ensured her place in history."
Buffalo Bird Girl by S. D. Nelson
"This fascinating picture book biography tells the childhood story of Buffalo Bird Woman, a Hidatsa Indian born around 1839. Through her true story, readers will learn what it was like to be part of this Native American community that lived along the Missouri River in the Dakotas, a society that depended more on agriculture for food and survival than on hunting.
Award-winning author-illustrator S. D. Nelson has captured the spirit of Buffalo Bird Girl and her lost way of life. The book includes a historical timeline."
Gift Horse: A Lakota Story by S.D. Nelson
"Gift Horse is an evocative introduction to 19th-century Native American life on the Great Plains. When his father gives him a gift horse, marking the beginning of his journey to manhood, Flying Cloud and the horse, Storm, spend their days hunting and roughhousing with other boys and their horses. But when an enemy raiding party steals his beloved Storm, Flying Cloud faces the ultimate rite of passage: he must join the rescue party and earn the right to wear the shirt of a warrior. Included is an author's note about the Lakota people and their culture. The author is a member of the Standing Rock Sioux tribe."
Chapter books Set in North Dakota
Wild Life by Cynthia C DeFelice
"Erik is preparing for his first-ever hunting trip when he learns that his parents are being deployed to Iraq. A few days later, Erik is shipped off to North Dakota to live with Big Darrell and Oma, grandparents he barely knows. When Erik rescues a dog that's been stuck by a porcupine, Big Darrell says Erik can't keep him. But Erik has already named her Quill and can't bear to give her up. He decides to run away, taking the dog and a shotgun, certain that they can make it on their own out on the prairie. In this story of adventure and survival, Erik learns about the challenges and satisfactions of living off the land, the power of family secrets, and the pain of losing what you love."
Fly Away by Patricia MacLachlan
"Everyone in Lucy's family sings. Opera. Rap. Lullabies. Everyone, except Lucy. Lucy can't sing; her voice won't come out. Just like singing, helping Aunt Frankie prepare for flooding season is a family tradition, even if Frankie doesn't want the help. And this year, when the flood arrives and danger finds its way into the heart of Lucy's family, Lucy will need to find her voice to save her brother."
King of the Mound: My Summer with Satchel Paige by Wes Tooke
"When Nick is released from the hospital after suffering from polio, he is sure that his father will never look at him in the same way again. Once the best pitcher in youth league, Nick now walks with a limp and is dependent on a heavy leg brace. He isn't sure he will ever return to the mound, never mind be the star he once was. When Nick starts working for Mr. Churchill, the owner of the semiprofessional team Nick's dad plays for, he meets Satchel Paige, arguably the best pitcher in the world. Not allowed in the major leagues because of his skin color, Satchel teaches Nick that some things can be overcome with hard work and dedication, and that just because you're down, you are most certainly not out."
"Twelve-year-old Tree's dream of leaving the orphanage comes true when he is selected to work on the Gunderson farm in North Dakota. Though he must leave his younger brother behind, he is excited at his new prospects and is confident that Acorn will soon be able to join him. Tree works diligently to learn the farm skills, but Gunderson is demanding and impatient, and the boy rarely measures up. But Jake, the farmer's bachelor brother, is a kind man with whom Tree feels a kinship. A school prank nearly gets Tree sent back to the orphanage, and when Acorn shows up, having hopped freight trains to get there, the precocious 10-year-old threatens the tenuous stability. The story begins with great promise as Brooke paints a vivid picture of farm life in the early 1900s and introduces several worthy themes."
Angel of the Prairie: The Heroic Story of Hazel Miner during the North Dakota Blizzard of 1920 by Kevin Kreme
"After several days of beautiful spring-like weather, a mid-March blizzard hits central North Dakota in 1920. Under unusual circumstances, 15-year-old Hazel Miner and her younger brother and sister, Emmet and Myrdith, are caught out in the middle of the storm trying to get home from school on a small horse-drawn sleigh. You will never forget the compelling, true story of Hazel's heroism during 25 hours of unimaginable adversity during that blizzard!"
Blizzard's Wake by Phyllis Reynolds Naylor
"Ever since fifteen-year-old Kate Sterling's mother died four years ago, nothing has been the same. Filled with resentment and sadness, and trying to fill the void left by her mother, Kate has shut herself off from the world and her family. Zeke Dexter is heading home to begin a new life after completing his prison term, but he is filled with anxiety. Will anyone in his small town be able to forget his shameful past and let him start anew? And if he's not welcomed at home, where else could he go? A taut, gripping story about grief, determination, and healing as the lives of the Sterling family and Zeke Dexter bind together. Set against the actual events of the March 1941 blizzard, Naylor's touching new period novel will be welcomed by her many fans."
Photo Books About North Dakota
The following books are not specifically children's books but they are wonderful books to use when studying North Dakota.
The Wild Herd: A Vanishing American Treasure by Deborah Kalas
"On the surface, this is a stunning photo exploration of the wild horses living at the Theodore Roosevelt National Park in North Dakota. But at a deeper level, it is also an illuminating study of the human-like interactions among the bands of horses, as they move through the seasons and colors of the year and through the natural flow of their life cycles as well."
Medora and Theodore Roosevelt National Park by Gary Leppart
"In 1883, two notable individuals traveled along similar, yet later diverging paths from the eastern United States to a hamlet located on the west bank of the Little Missouri River in southwestern North Dakota. Both men, the Marquis de Mores and Theodore Roosevelt, were to distinguish themselves as wealthy cattle ranchers within months of arriving on what was then the western Dakota frontier. The names of both individuals continue to resound through the historical chapters that shaped this part of the American landscape."
Books Set in North Dakota (For Mom!)
I love to read, and I love a good theme or challenge for a reading list. So my final two books on this Arkansas book list are one adult fiction and one adult non-fiction!
Fiction Book Set In North Dakota
The Master Butchers Singing Club by Louise Erdrich
"Having survived World War I, Fidelis Waldvogel returns to his quiet German village and marries the pregnant widow of his best friend, killed in action. With a suitcase full of sausages and a master butcher's precious knife set, Fidelis sets out for America. In Argus, North Dakota, he builds a business, a home for his family, and a singing club consisting of the best voices in town. When the Old World meets the New (in the person of Delphine Watzka) the great adventure of Fidelis's life begins. Delphine meets his wife Eva and is enchanted. She meets Fidelis, and the ground trembles. These momentous encounters will determine the course of Delphine's life, and the trajectory of this brilliant novel."
Non-Fiction Book Set In North Dakota
The Horizontal World by Debra Marquart
"Debra Marquart grew up on a gamily farm in rural North Dakota, on land her family had worked for generations. From the earliest age she knew she wanted out; surely life had more to offer than this unyielding daily grind, she thought. But she was never able to abandon it completely."
I hope this book list sparks an interest in your homeschooler. North Dakota has so many fun areas to explore and expand on. Which one does your child love best? What kind of books would you like to see in the future? Drop a comment below to let me know!
Don't forget to check out the other states!