Keep reading for 20 fantastic children's books about Nevada!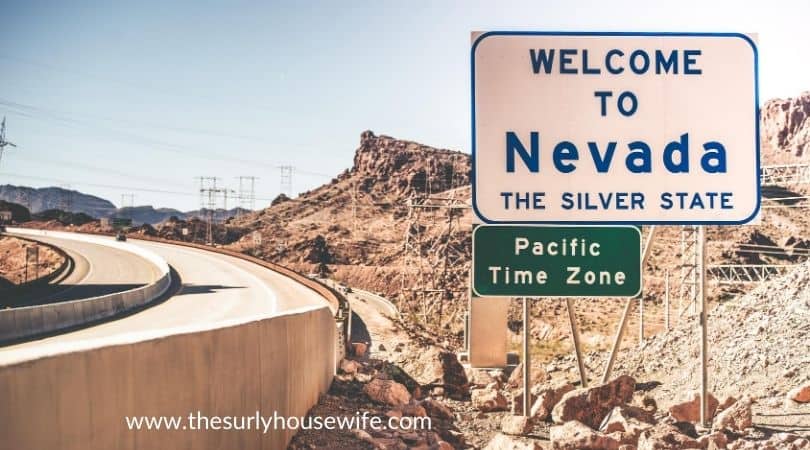 The only time I have been in the great state of Nevada was on a family road trip from Phoenix. My grandpa used to spend his winters in Arizona, a lovely break from the harsh winters of Minnesota. And during my senior year of high school my family flew out to visit him and his wife.
Because we were there for over a week, my parents decided to break up the vacation with a little road tip to Vegas! So all 6 of us piled into a rental car with yours truly getting stuck on the hump in the front seat. What I remember seeing of Nevada, the Hoover Dam, and Las Vegas is always paired with the memory of sitting in that front seat.
If you aren't able to hop in the car for a trip to Nevada, this book list is for you! Because studying and learning about the fifty states is more than memorizing facts about the state bird and square milage. The books I include on my book lists are, as Charlotte Mason coined, living books. Living books are books that make the subject you are studying come alive and are written by people who love the subject.
This Nevada book lists includes some nonfiction books about Nevada and the Hoover dam as well as books set in Nevada. Let's get started!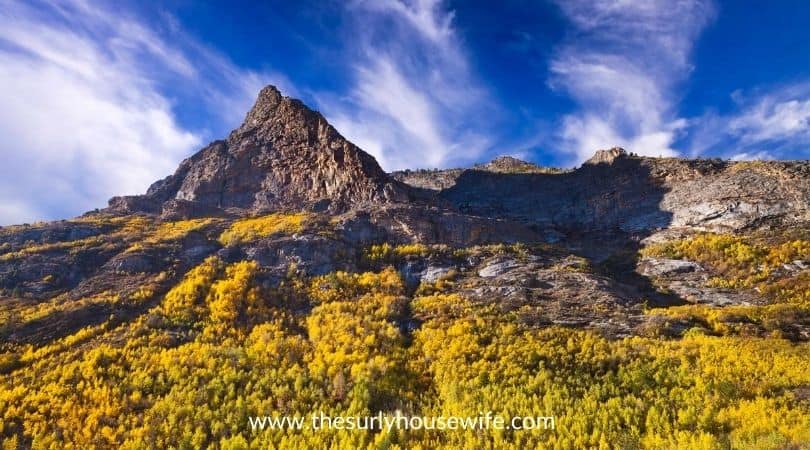 ICYMI, click HERE for all the other state book lists!
Nevada Background and Facts
Nevada is nicknamed the Silver State.
Motto – All for our country
Nevada entered the Union on October 31, 1864. It was the 36th state.
Nevada comes from a Spanish word referred to the Sierra Nevada Mountains which means "snow clad."
Carson City is the capital of Nevada.
This post contains affiliate links. If you click and make a purchase, we earn a commission at NO extra cost to you. For more information, please read my full disclosure policy.
Descriptions come from Amazon; some are edited for length
Living Books about Nevada
Picture Books about Nevada
S is for Silver: A Nevada Alphabet by Eleanor Coerr
"From the manmade glitter of the Las Vegas strip to the natural splendor of Lake Tahoe, Nevada's riches go beyond the silver and gold found in Virginia City. S is for Silver showcases the hardy wildlife (the Desert Bighorn Sheep and the desert tortoise) and even hardier pioneers (the builders of the Hoover Dam) who shaped Nevada's landscape and character."
This series of books called Discover America State By State are some of my favorites for introducing a state to kids. Each letter states a fact or a thing about that state. For example, for Nevada letter A is for Animal and B is for Bluebird and so on. Each letter comes with a four line rhyme about that respective letter's fact or subject. What I love most is on the side of the page it gives more in-depth description about each subject. It's a great jumping off point for what sparks an interest in your child!
You Wouldn't Want to Work on the Hoover Dam! by Ian Graham
"Based on the premise that history is a pretty awful place, and thus awfully awesome to read about. You Wouldn't Want to Work on the Hoover Dam! points out that you'd likely just be happy for the work during the Depression, everything from germy water to stray explosions might have you rethinking that 50-cents-an-hour pay. As fun as these books are, loaded with cartoony illustrations and scads of comical 'Handy Hints,' they really do present history in the freshest possible way: from the inside out."
The Hoover Dam: The Story of Hard Times, Tough People and The Taming of a Wild River by Elizabeth Mann
"What if the temperamental Colorado River could be tamed? Farmlands irrigated by the Colorado's waters could bloom in the desert. Cities electrified by the Colorado's power could grow and prosper. The Hoover Dam grew from this dream and with it much of the modern American west. Built in the middle of The Great Depression, the Hoover Dam was set in an unforgiving landscape. Yet, during those hard times and in that desolate place, there rose an extraordinarily sophisticated feat of modern engineering. The Hoover Dam is the dramatic story of the danger, suffering, courage and genius that went into the building of one of America's most famous landmarks."
M Is for Majestic: A National Parks Alphabet by David Domeniconi
"Mighty mountains, wild rivers, fiery volcanoes, huge glaciers, vast forests, tropical islands are all part of our National Parks, belonging to you and me. This magnificent ABC book showcases each of America's National Parks from Acadia and American Samoa to Yosemite and Zion. California travel writer David Domeniconi masterfully includes each of the more than 50 National Parks in this A-Z pictorial."
Children's Books Set in Nevada
"This is the fourth book in the Geiserts' series on small towns which conveys the wonder and personality of everyday life in the United States. The hot, dry desert town is prone to harsh conditions, but the town is full of life and readers are witness to many cheerful happenings over the course of the year. The Geiserts have once again captured the authenticity and essence of small-town America."
Rhyolite: The True Story of a Ghost Town by Diane Siebert
"Featuring bold woodcut illustrations, a mesmerizing picture book tells the tale of a real-life town in Nevada called Rhyolite, the site of the legendary 1904 gold strike, that was once a bustling and happy place until dreams and hopes were shattered."
Paiute Princess: The Story of Sarah Winnemucca by Deborah Kogan Ray
"Born into the Northern Paiute tribe of Nevada in 1844, Sarah Winnemucca straddled two cultures: the traditional life of her people, and the modern ways of her grandfather's white friends. Sarah was smart and good at languages, so she was able to link the worlds. As she became older, this made her a great leader. Sarah used condemning letters, fiery speeches, and her autobiography, Life Among the Piutes, to provide detailed accounts of her people's turmoil through years of starvation, unjust relocations, and violent attacks. Deborah Kogan Ray offers a remarkable look at an underrepresented historical figure."
Snowshoe Thompson by Nancy Smiler Levinson
"Danny wishes his dad would come home from Nevada for Christmas and writes him a letter to tell him so. When snow cuts off the mail until spring, only postman John Thompson can get through the Sierra Nevada Mountains to deliver his letter. Based on a true story, this lively historical fiction book has nice sense of character and adventure, and the illustrations are packed with feeling and action."
Chapter Books about Nevada History
Kit Carson and the Wild Frontier by Ralph Moody
"In 1826 an undersized sixteen-year-old apprentice ran away from a saddle maker in Franklin, Missouri, to join one of the first wagon trains crossing the prairie on the Santa Fe Trail. Kit Carson (1809–68) wanted to be a mountain man, and he spent his next sixteen years learning the paths of the West, the ways of its Native inhabitants, and the habits of the beaver, becoming the most successful and respected fur trapper of his time. Ralph Moody's biography of Kit Carson, who Nevada's Carson City is named for, is a testament to the judgment and loyalty of the man who had perhaps more influence than any other on the history and development of the American West."
Bold Women in Nevada history by Kay Moore
"Alice Lucretia Smith, a descendent of slaves who became a civil rights activist in Reno, once said, 'Let's not throw our lives away. Let's do something constructive. I always feel like I want to climb up a little bit, and maybe I can take someone with me.' Bold Women in Nevada history reveals what women can accomplish when they dare to be bold. The book-and-bust cycles driven by Nevada's mining industry and the state's liberal stance on divorce at the turn of the century allowed women of various backgrounds to break out of traditional gender roles. Divorcées didn't always remarry, and widows took charge of their husband's holdings and became landowners or started prospecting to help pay the bills. Young women not only taught in schools they started their own. From Sarah Winnemucca Hopkins, a Paiute who worked as an interpreter, to Mary Fulstone, a rural doctor who traveled through heat, snow, and mud to deliver more than 4,000 babies during her career, to Felice Cohn, who became the fourth female attorney to practice law before the US Supreme Court, the fourteen women featured in this collection broke down barriers of sexism, racism, and political oppression to emerge as heroines of their own time."
Chapter Books Set in Nevada
"A young girl's fondness for a beautiful Mustang mare fuels her fierce determination to save the life of the wild horse's orphaned filly. Thirteen-year-old Callie lives on a small organic farm on the edge of the Nevada desert, where she loves to watch a special herd of wild mustangs as they roam. Sometimes playing, sometimes even battling, but always magnificent. The horse she calls Cloud Dancer and his pregnant mare Moonbeam are her favorites. But not everyone loves the wild horses. After being seized by the Bureau of Land Management, Moonbeam dies shortly after giving birth prematurely. Callie devotes herself to caring for Moon Shadow, the orphaned filly. It's touch-and-go as to whether the little mustang will even survive. But if by some miracle Moon Shadow does make it, Callie wonders, will she be able to convince her parents to let her adopt the beloved horse? Worse still, how will she find the money to buy her?"
"Ella and Z have been friends forever, both of them middle-school outsiders in their Las Vegas suburb. Ella is the only black girl in her grade and gets teased for the mottled colors of her face. (Her deceased father was white.) Z is the classic 'weird kid' who maintains an elaborate (and public) fantasy life, starring himself as a brave knight. Though Z is content with his imagined world, Ella wishes for a larger group of friends, so she's thrilled when Bailey, another black kid, arrives at their school. He's popular and wants to befriend Ella. But to join the cool crowd, Ella would have to ditch Z. Does she stay loyal to the boy who has been her best and only friend for years, or jump at the chance to realize her dream of popularity?"
P.K. Pinkerton The Case of the Deadly Desperados by Caroline Lawrence
"The year is 1862, and twelve-year-old P.K. 'Pinky' Pinkerton is on the run from Whittlin' Walt and his gang of ruthless desperados. P.K. is determined to hold on to Ma's last priceless possession: the deed to a large amount of land and silver mines in the Nevada Mountains. Problem is, that's exactly what Whittlin' Walt is after, and he'll do just about anything to get his hands on it. P.K. will have to be both clever and cunning to evade the band of outlaws. But time is running out, and no one can run forever. After all, this is the Wild West, and there's hardly a safe place to hide."
Mustang, Wild Spirit of the West by Marguerite Henry
"Horses were in Annie Bronn's blood. For as long as she could remember, she had been fascinated by the spirited wild mustangs that roamed free throughout the West. So when greedy cattlemen started to round up the mustangs for slaughter, Annie knew it was up to her to save the breed.
The true story of Wild Horse Annie's crusade to save the mustangs is inspiring. Readers will cheer her on, all the way to the White House, in her struggle to preserve these beautiful creatures from extinction."
Ivy Takes Care by Rosemary Wells
"Brokenhearted after her best friend leaves for the summer, Ivy rallies and finds herself something new and exciting to do: she hires herself out to look after people's farm animals and pets while they're away. But she must also tend to her own private hurts and hopes, and manage the hapless tagalong Billy Joe, who has a knack for trouble like nobody else. Celebrated writer Rosemary Wells delivers a compassionately observed novel set in mid-century Nevada about a heroine with an exceptional gift, a heart of gold, and a budding dream for her future."
The Runaways by Zilpha Keatley Snyder
"Dani O'Donnell can't wait to get out of her new hometown, Rattler Springs, out in the middle of the desert. All she wants to do is get back to California where she belongs. So just before she turns 13, Dani plans her escape. But things get complicated when 9-year-old Stormy wants to go, and so does the new rich girl in town, Pixie. When this threesome finally resolves to go, they must face what running away really means, and the true reason they are going."
Alice Rose and Sam by Kathryn Lasky
"Alice Rose, an irrepressible twelve-year-old, shares adventures with Mark Twain, an outlandish reporter on her father's newspaper in Virginia City, Nevada, during the 1860s."
"The Lockwood brothers are supposed to be able to survive anything. Their dad, a hardcore believer in self-reliance, has stockpiled enough food and water at their isolated Nevada home to last for months. But when they are robbed of all their supplies during a massive blackout while their dad is out of town, John and Stew must walk 96 miles in the stark desert sun to get help. Along the way, they're forced to question their dad's insistence on self-reliance and ask just what it is that we owe to our neighbors, our kin, and to ourselves."
Young Adult Books Set in Nevada
The Chapel Wars by Lindsey Leavitt
"Sixteen-year-old Holly wants to remember her Grandpa forever, but she'd rather forget what he left her in his will: his wedding chapel on the Las Vegas strip. Whatever happened to gold watches, savings bonds, or some normal inheritance? And then there's Grandpa's letter. Not only is Holly running the business with her recently divorced parents, but she needs to make some serious money, fast. Grandpa also insists Holly reach out to Dax, the grandson of her family's mortal enemy and owner of the cheesy chapel next door. No matter how cute Dax is, Holly needs to stay focused: on her group of guy friends, her disjointed family, work, school and… Dax. No wait, not Dax. Holly's chapel represents everything she's ever loved in her past. Dax might be everything she could ever love in the future. But as for right now, there's a wedding chapel to save."
Death Mountain by Sherry Shahan
"When a deadly storm suddenly descends upon Sierra Mountains and lightning strikes, everyone on the crowded trails scrambles for safety and two teenage girls become separated from the others. As the days pass, the two stranded and lost girls must rely on their own determination and skills, as well as each other, to survive."
Books Set in Nevada (For Mom!)
I love to read, and I love a good theme or challenge for a reading list. So my final two books on this book list are one adult fiction and one adult non-fiction.
Fiction Book Set In Nevada
Fear and Loathing in Las Vegas by Hunter S. Thompson
"This cult classic of gonzo journalism is the best chronicle of drug-soaked, addle-brained, rollicking good times ever committed to the printed page. It is also the tale of a long weekend road trip that has gone down in the annals of American pop culture as one of the strangest journeys ever undertaken."
Non-fiction Book Set In Nevada
Empty Mansions: The Mysterious Life of Huguette Clark and the Spending of a Great American Fortune by Bill Dedman
"When Pulitzer Prize-winning journalist Bill Dedman noticed a property listing for a grand estate that had been unoccupied for nearly sixty years, he stumbled into one of the most surprising American stories of the nineteenth and twentieth centuries. Empty Mansions is a rich tale of wealth and loss, complete with copper barons, Gilded Age opulence, and backdoor politics. At its heart is a reclusive 104-year-old heiress named Huguette Clark. Her father was self-made copper industrialist W. A. Clark, who at the dawn of the twentieth century was one of the richest men in America. Empty Mansions reveals a complete picture of the enigmatic Huguette Clark, heiress to one of the greatest fortunes in American history, a woman who had not been photographed in public since the 1920s. In this scrupulously detailed account, we meet Huguette's extravagant father, her publicity-shy mother, her star-crossed sister, her noble French boyfriend, the nurse who received more than $30 million in gifts, and the relatives seeking to inherit Huguette's $300 million fortune. Richly illustrated with more than seventy photographs, some never before seen, Empty Mansions is a touching story of an eccentric of the highest order, a last jewel of the Gilded Age who lived life on her own terms."
And there you have it! 20 books to begin a unit study about Nevada. From mustangs to the Hoover Dam and from Las Vegas to Carson city, young readers have a lot they can learn about the Silver state!
Don't miss the other state book lists!