Keep reading for living books about Indiana!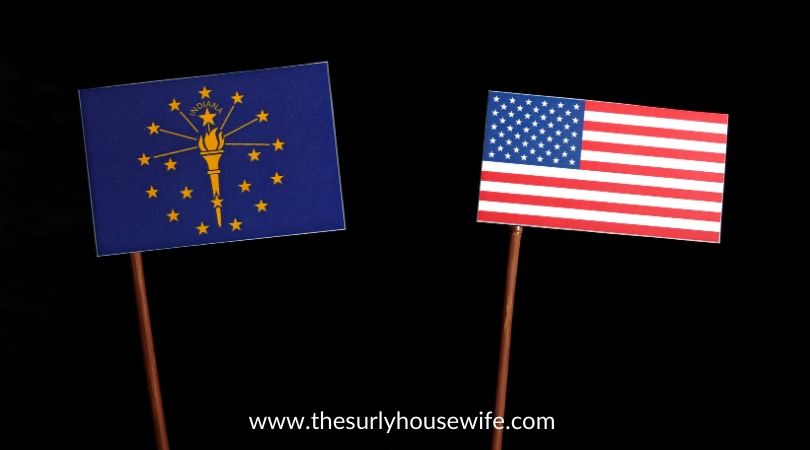 I'm not sure what it is about Indiana, but tv shows LOVE Indiana. Parks and Rec, Stranger Things, and, my personal favorite, The Middle all take place in fictional towns in Indiana. Maybe it's the midwest friendliness, the wide open spaces, or the hard-working mentality, who is to say?!
Indiana is called the "crossroads of America" as highways from all directions converge at Indianapolis making it an early hub for farm shipping and processing. In a state known for auto racing and basketball, there is more to Indiana than meets the eye.
Did you know that Indiana was a hub for the Undgergound Railroad helping slaves escape between the slave state of Kentucky and the free state of Indiana? It is estimated that Abolitionist Levi Coffin, the so-called 'President of the Underground Railroad,' helped an estimated three thousand fugitive slaves to freedom.
However, studying and learning about Indiana is more than memorizing its favorite sports and famous residents. My approach to homeschooling involves what as Charlotte Mason coined, living books. Living books are books that make the subject you are studying come alive and are written by people who love the subject.
This book list contains some nonfiction books about Indiana as well as chapter books set in Indiana, and some books about the Underground Railroad. All of these books DO make the state of Indiana come alive to the reader.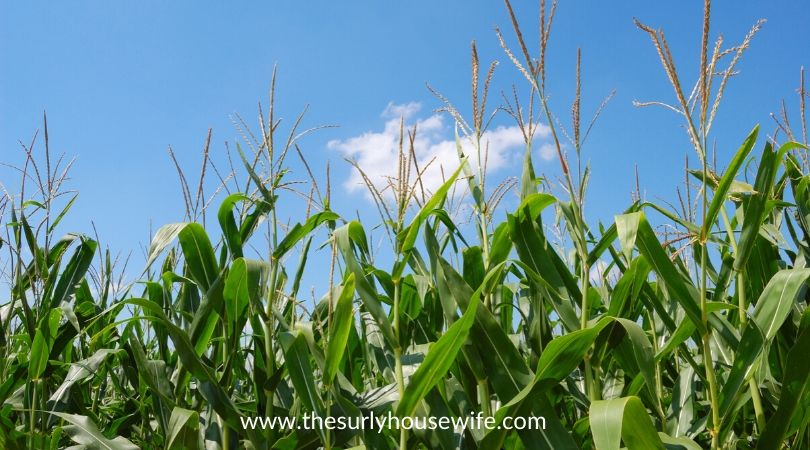 ICYMI, click HERE for all the other state book lists!
Indiana History and Facts
Indiana is nicknamed the Hoosier State.
Motto – Crossroads of America.
Indiana entered the Union on December 11, 1816. It was the 19th state.
Named for a word meaning "Land of Indians."
Benjamin Harrison, the 23rd President of the United States, was a Senator representing the State of Indiana before he was elected President in 1888.
Indianapolis is the capital of Indiana.
This post contains affiliate links. If you click and make a purchase, we earn a commission at NO extra cost to you. For more information, please read my full disclosure policy.
Descriptions come from Amazon; some are edited for length
Living Books about Indiana
Children's Books About Indiana
H is for Hoosier by Cynthia Furlong Reynolds
"Indiana is called the Hoosier State and its people are known as Hoosiers, although historians don't really know why. They do, however, have several ideas about the origins of the famous nickname. Children can learn these origins and other facts about the Hoosier state in H is for Hoosier: An Indiana Alphabet, written by Cynthia Furlong Reynolds and illustrated by Bruce Langton."
This series of books called Discover America State By State are some of my favorites for introducing a state to kids. Each letter states a fact about that state. For example, for Indiana letter A is for Amish and the letter B is for Basketball, and so on. Each letter comes with a four line rhyme about that respective letter's fact or subject. What I love most is on the side of the page it gives more in-depth description about each subject. It's a great jumping off point for what sparks an interest in your child!
R is for Race: A Stock Car Alphabet by Brad Herzog
"Engines hum and hearts pound as cars hurtle around the track at 200 miles per hour. In R is for Race: A Stock Car Alphabet, readers will experience the track's sights and sounds as they learn the ins and outs of stock car racing, from its humble beginnings in 1895 to the fastest growing sport in America. Whether interested in the guys in the garage or the Daytona International Speedway, fans young and old will speed from A to Z as they are introduced to the people, places and memorable moments in stock car racing."
The Floating House by Scott Russell Sanders
"It is 1815 and the adventurous McClure family is traveling by flatboat on an exciting journey down the Ohio River. Young Mary and Jonathan watch for sandbars and dangers up ahead, while their parents steer. The boat is loaded with everything the pioneers will need for their new life, including their nervous horse, cow, pig, and mule. The McClures are eager to reach the country downstream where the rich farmland costs just a dollar an acre and people say you can plant a stick and it will grow. As the brave family journeys toward their future home, readers come along on a vivid trip into the past."
Picture Books Set in Indiana
Chester the Worldly Pig by Bill Peet
From famed Indiana author Bill Peet, "Chester longs to be a performer in the circus, but the road to stardom is rocky until someone discovers Chester's true 'worldliness.'
The Christmas Blizzard by Helen Ketteman
"Old Maynard Jenkins tells about the terrible blizzard that occurred one Christmas when he was a boy, when the weather was so cold in Lizzard, Indiana, that Santa Claus moved his workshop there and it snowed for two weeks straight."
The School at Crooked Creek by Laurie Lawlor
"Beansie loves his free and simple life with Ma, Pap, and his sister, Louisa, on their Indiana homestead. But now his parents want him to go to the new log cabin school, where he'll be cooped up inside all day. How will he and Louisa find their way to school and back? How will Beansie cope with rough boys such as Oliver Sweeny, who can outrun, outlick, and outholler anybody? In this heartwarming and homespun illustrated chapter book set on the central Indiana frontier in the 1820s, a young boy finds courage and his way."
Major Taylor, Champion Cyclist by Lesa Cline-Ransome
"In 1891, Marshall Taylor could ride his bike forward, backward, even perched on the handlebars. When his stunts landed him a job at the famous Indiana bike shop Hay and Willits, folks were amazed that a thirteen-year-old black boy could be such a crackerjack cyclist. Little Marshall Taylor would use his dedication, undeniable talent, and daring speed to transform himself into Major Taylor, turning pro at the age of eighteen, winning the world championship title just three years later, and battling racism and the odds to become a true American hero."
Kids Books about the Underground Railroad
A Place Called Freedom by Scott Russell Sanders
"After being set free from slavery in 1832, young James Starman and his family journey from Tennessee to Indiana to start a new life. Over the years they are joined by so many blacks that they start their own town that they christen with the name 'Freedom.'"
Follow the Drinking Gourd by Jeanette Winter
"Winter's story begins with a peg-leg sailor who aids slaves on their escape on the Underground Railroad. While working for plantation owners, Peg Leg Joe teaches the slaves a song about the drinking gourd (the Big Dipper). A couple, their son, and two others make their escape by following the song's directions."
Sweet Clara and the Freedom Quilt by Deborah Hopkinson
"Clara, a slave and seamstress on Home Plantation, dreams of freedom—not just for herself, but for her family and friends. When she overhears a conversation about the Underground Railroad, she has a flash of inspiration. Using scraps of cloth from her work in the Big House and scraps of information gathered from other slaves, she fashions a map that the master would never even recognize."
Chapter Books Set in Indiana
Running out of Time by Margaret Peterson Haddix
"Jessie lives with her family in the frontier village of Clifton, Indiana, in 1840, or so she believes. When diphtheria strikes the village and the children of Clifton start dying, Jessie's mother reveals a shocking secret: it's actually 1996, and they are living in a reconstructed village that serves as a tourist site. In the world outside, medicine exists that can cure the dread disease, and Jessie's mother is sending her on a dangerous mission to bring back help. But beyond the walls of Clifton, Jessie discovers a world even more alien and threatening than she could have imagined, and soon she finds her own life in jeopardy. Can she get help before the children of Clifton, and Jessie herself, run out of time?"
The Season of Styx Malone by Kekla Magoon
"Caleb Franklin and his big brother Bobby Gene are excited to have adventures in the woods behind their house. But Caleb dreams of venturing beyond their ordinary small town. Then Caleb and Bobby Gene meet new neighbor Styx Malone. Styx is sixteen and oozes cool. Styx promises the brothers that together, the three of them can pull off the Great Escalator Trade: exchanging one small thing for something better until they achieve their wildest dream. But as the trades get bigger, the brothers soon find themselves in over their heads. Styx has secrets, secrets so big they could ruin everything."
The Teacher's Funeral: A Comedy in Three Parts by Richard Peck
"'If your teacher has to die, August isn't a bad time of year for it,' begins Richard Peck's novel 'The Teacher's Funeral." Russell Culver is fifteen in 1904, and he's raring to leave his tiny Indiana farm town for the endless sky of the Dakotas. To him, school has been nothing but a chain holding him back from his dreams. Maybe now that his teacher has passed on, they'll shut the school down entirely and leave him free to roam. No such luck. Russell has a particularly eventful season of schooling ahead of him, led by a teacher he never could have predicted: his sister Tansy. Despite stolen supplies, a privy fire, and more than any classroom's share of snakes, Tansy will manage to keep that school alive and maybe, just maybe, set her brother on a new, wiser course."
Ruthie's Gift by Kimberley Brubaker Bradley
"Set in a small Indiana farming community at the start of World War I, this is the heartwarming and gently humorous story of Ruthie. Ruthie is an 8-year-old tomboy who has had a particularly dramatic year: her sixth brother is born, she makes her first friends (twin girls), she almost dies of pneumonia, and the war takes one of her brothers from her. Rich in setting and brimming with lovable characters, Ruthie's Gift is a thoroughly satisfying story of family and identity."
"For a girl like Melody and a dog like Mo, life can be both sticky and sweet. Melody has lived in Royal, Indiana, for as long as she can remember. It's been just her and her father, and she's been okay with that. But then she overhears him calling someone Honey and suddenly it feels like everyone in Royal has a secret. It's up to Melody and her best friend, Nick, to piece together the clues and discover why Honey is being hidden. Meanwhile, a dog named Mo is new to Royal. He doesn't remember much from when he was a puppy, but he keeps having dreams of a girl he is bound to meet someday. This girl, he's sure, will change everything. In Honey, one a girl and one a dog are reaching back further than their memories in order to figure out where they came from and where they're going."
The Beef Princess of Practical County by Michelle Houts
"After years of waiting, it is finally Libby Ryan's turn to shine at the Practical County Fair. Libby is filled with excitement as she and her granddad pick out two calves for her to raise on her family's cattle farm, in hopes of winning the annual steer competition. Against her father's advice, Libby gives the calves names, even though both steers will eventually be auctioned off. After a few months of preparing for the Practical County Fair, Libby finds that she is growing closer to her steers with each passing day, and the pressure to win Grand Champion is mounting. Luckily, Libby can count on her best friend to get her through most of the county fair chaos. Yet once reality sets in and she realizes that her steers will soon be sold to the highest bidder, the chaos in Libby's heart becomes too much to bear."
The Mighty Miss Malone by Christopher Paul Curtis
"'We are a family on a journey to a place called wonderful' is the motto of Deza Malone's family. Deza is the smartest girl in her class in Gary, Indiana, singled out by teachers for a special path in life. But it's 1936 and the Great Depression has hit Gary hard, and there are no jobs for black men. When her beloved father leaves to find work, Deza, Mother, and her older brother, Jimmie, go in search of him, and end up in a Hooverville outside Flint, Michigan. Jimmie's beautiful voice inspires him to leave the camp to be a performer, while Deza and Mother find a new home, and cling to the hope that they will find Father. The twists and turns of their story reveal the devastation of the Depression and prove that Deza truly is the Mighty Miss Malone."
A Girl of the Limberlost by Gene Stratton-Porter
"Gene Stratton-Porter's classic tale of the Cornstock family in Onabasha, Indiana (a fictional town in northeastern Indiana) on the edge of the wilderness of the Limberlost Swamp. Rejected by her embittered mother and scorned by her classmates, Elnora Comstock seeks consolation in nature amid the wilds of eastern Indiana's Limberlost Swamp. Teeming with danger as well as beauty, the vast marshland offers Elnora an unexpected way to build a better life. Gene Stratton-Porter's 'A Girl of the Limberlost' has captivated readers since its initial appearance in 1909. Its realistic characters are headed by an intelligent, independent heroine who has served as a positive role model for generations. Its portrait of Elnora's blossoming friendship with a young man who shares her joy in nature depicts a pure romance, rooted in shared interests and mutual respect."
Attucks! Oscar Robertson and the Basketball Team that Awakened a City by Phillip Hoose
"The true story of the all-black high school basketball team that broke the color barrier in segregated 1950s Indiana, masterfully told by National Book Award winner Phil Hoose. By winning the state high school basketball championship in 1955, ten teens from an Indianapolis school shattered the myth of their inferiority. Their brilliant coach had fashioned an unbeatable team from a group of boys born in the South and raised in poverty. Anchored by the astonishing Oscar Robertson, a future college and NBA star, the Crispus Attucks Tigers went down in history as the first state champions from Indianapolis and the first all-black team in U.S. history to win a racially open championship tournament, an integration they had forced with their on-court prowess."
The Dark Didn't Catch Me by Crystal Thrasher
"The Dark Didn't Catch Me tells the story of the Robinson family during the Great Depression in Greene County, Indiana. It begins when 11-year-old Seely, her two siblings, and her parents relocate to the hills of southern Indiana. There they face a struggle to survive, as Seely's father works to control his anxieties and temper, and as Seely's mother labors through personal disappointment and poverty to raise her family. Seely learns and grows, and in spite of all her troubles, through all of these hardships, ultimately manages to see through the darkness and appreciate the wonder of living."
Books Set in Indiana (for Mom!)
I love to read, and I love a good theme or challenge for a reading list. So my final two books on this book list are one adult fiction and one adult non-fiction.
Fiction Book Set in Indiana
The Fault in Our Stars by John Green
"Despite the tumor-shrinking medical miracle that has bought her a few years, Hazel has never been anything but terminal, her final chapter inscribed upon diagnosis. But when a gorgeous plot twist named Augustus Waters suddenly appears at Cancer Kid Support Group, Hazel's story is about to be completely rewritten."
Non-fiction Book Set In Indiana
A Girl Named Zippy by Haven Kimmel
"When Haven Kimmel was born in 1965, Mooreland, Indiana, was a sleepy little hamlet of three hundred people. Nicknamed 'Zippy' for the way she would bolt around the house, this small girl was possessed of big eyes and even bigger ears. In this witty and lovingly told memoir, Kimmel takes readers back to a time when small-town America was caught in the amber of the innocent postwar period where people helped their neighbors, went to church on Sunday, and kept barnyard animals in their backyards. Laced with fine storytelling, sharp wit, dead-on observations, and moments of sheer joy, Haven Kimmel's straight-shooting portrait of her childhood gives us a heroine who is wonderfully sweet and sly as she navigates the quirky adult world that surrounds Zippy."
And there you have it! 20 living books about Indiana It is my hope that this book list provides you with JUST ONE book to share with your kids. For our homeschool unit we read Running Out of Time and it was one of my favorites!
From stock cars to basketball, I hope you find some fun things to learn about Indiana!
Don't forget to check out the other states!