Keep reading for 20 of the best books about Florida!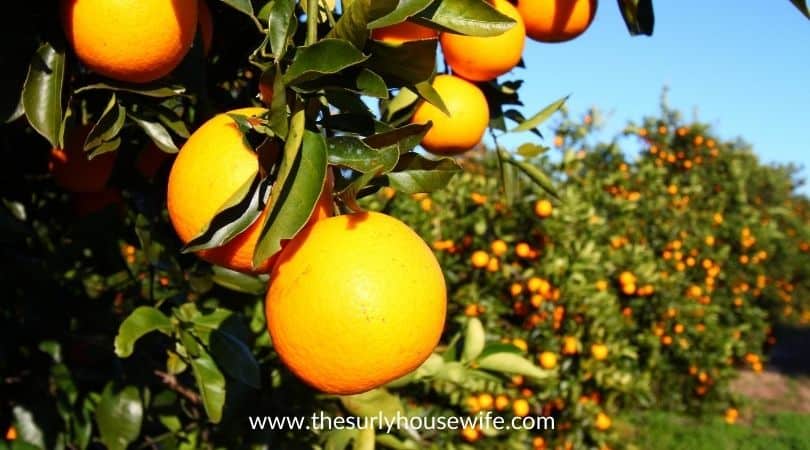 One of my family's favorite things is stand-up comedy. And if you are looking for a family-friendly comedian, look no further than Jim Gaffigan. One of his best bits is on the manatee. The manatee is Florida's state marine mammal and is affectionately known as the sea cow. I highly recommend checking out Jim Gaffigan talking about manatees. And hot pockets. Or parenting. He has five children. The only thing crazier than being a stand-up comedian.
Totally kidding!
If you doing a 50 state study and are looking for books about Florida, this is the posts for you! My approach to homeschooling involves what as Charlotte Mason coined, living books. Living books are books that make the subject you are studying come alive and are written by people who love the subject. I love this approach because it means you get to study and learn about Florida without bland nonfiction textbooks.
While this book list has some nonfiction books, it also has picture and chapter books set in Florida as well as books about the Everglades and Seminole Tribe. All of which make the state come alive to the reader. Let's get started!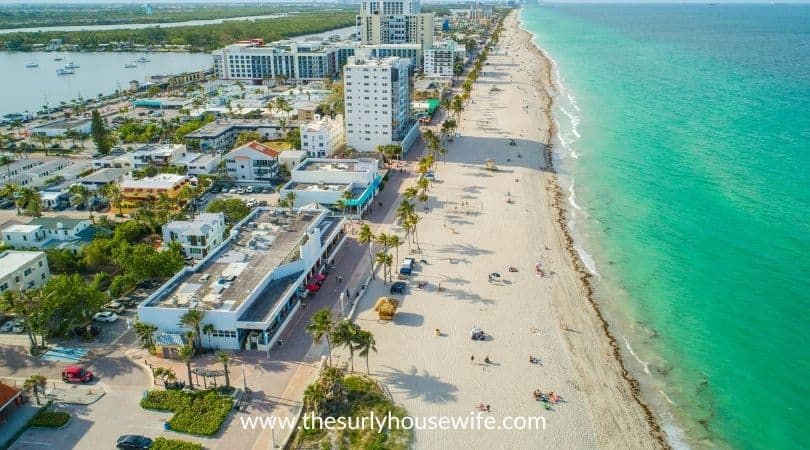 ICYMI, click HERE for all the other state book lists!
Florida History and Facts
Florida is nicknamed the Sunshine State.
Motto – In God we Trust.
Florida entered the Union on March 3, 1845. It was the 27th state.
Florida is named by explorer Juan Ponce De Leon after the Spanish word meaning "flowery."
Tallahassee is the capital of Florida.
This post contains affiliate links. If you click and make a purchase, we earn a commission at NO extra cost to you. For more information, please read my full disclosure policy.
Descriptions come from Amazon; some are edited for length
Living Books about Florida
Books About Florida
Picture Books About Florida
S is for Sunshine: A Florida Alphabet by Carol Crane
"The Sunshine State gets its own alphabet book! Florida, where 'B is for Beaches, P is for Pirates, and V is for Vacationers,' comes to life with playful, vivid illustrations by Michael Monroe and a conch shell full of fun facts and poems by Florida author and educator Carol Crane. Do you know which city is the state capitol? Which fragrant blossom is the state flower? Learn all this and more with S is for Sunshine: A Florida Alphabet."
This series of books called Discover America State By State are some of my favorites for introducing a state to kids. Each letter states a fact or a thing about that state. For example, for Letter A is for alligator, and Letter B is for Beaches. Each letter comes with a four line rhyme about that respective letter's fact or subject. What I love most is on the side of the page it gives more in-depth description about each subject. It's a great jumping off point for what sparks an interest in your child!
Sunny Numbers: A Florida Counting Book by Carol Crane
"Learning to count with Florida's own counting book, Sunny Numbers, is lots of fun for the little ones…from 1 Old Lighthouse to 6 Lipizzan Horses to 8 Long-armed Octopi and so on. Carol Crane, author of S is for Sunshine: A Florida Alphabet, continues to explore Florida's unique landscape, wildlife, history, and more with her counting rhymes and explanatory text."
Sam the Sea Cow by Francine Jacobs
"Sam is called a sea cow because that's what he looks like, a big cow grazing in the ocean. Another name for Sam is manatee. In this book we meet Sam when he is just hours old and leave him when he is ready to mate. In between is a great deal of information about manatees mixed in with a big adventure for Sam."
"Imagine a force that can toss boats around like toys, wash away bridges, create waves as high as eighteen feet, and change the shape of a shoreline. With fierce winds and torrential rains, hurricanes can do all of these things. In this newly revised edition, vetted by weather experts, Gail Gibbons introduces readers to the concepts of hurricane formation, classification, weather preparedness, and the ever-evolving technology that helps us try to predict the behavior of these powerful storms."
Books Set in Florida
Picture Books set in Florida
"It's getting late following a day of play, So seven children decide to take the shortcut home to Bigmama's, even though that means walking along the train tracks when they know they should always take the road. The coast seems clear…"
Jump at the Sun: The True Life Tale of Unstoppable Storycatcher Zora Neale Hurston by Alicia D. Williams
"Zora was a girl who hankered for tales like bees for honey. Now, her mama always told her that if she wanted something, 'to jump at de sun,' because even though you might not land quite that high, at least you'd get off the ground. So Zora jumped from place to place, from the porch of the general store where she listened to folktales, to Howard University, to Harlem. And everywhere she jumped, she shined sunlight on the tales most people hadn't been bothered to listen to until Zora. The tales no one had written down until Zora. Tales on a whole culture of literature overlooked…until Zora. Until Zora jumped."
The Secret River by Marjorie Kinnan Rawlings
"There's just not enough…not enough money, not enough food, not enough fish for her daddy to sell at the market. Hard times have come to the forest, but Calpurnia wants to turn them back into soft times. With her little dog Buggy Horse and a tip from old Mother Albirtha, the wisest person in the forest, Calpurnia finds a secret river and uses the pink paper roses from her hair to catch enough beautiful catfish to feed the whole swamp land. With some left over for Daddy to sell."
Chapter books set in Florida
Merci Suárez Changes Gears by Meg Medina
"Merci Suarez knew that sixth grade would be different, but she had no idea just how different. For starters, Merci has never been like the other kids at her private school in Florida, because she and her older brother, Roli, are scholarship students. So when bossy Edna Santos sets her sights on the new boy who happens to be Merci's school-assigned Sunshine Buddy, Merci becomes the target of Edna's jealousy. Things aren't going well at home, either: Merci's grandfather and most trusted ally, Lolo, has been acting strangely lately. No one in her family will tell Merci what's going on, so she's left to her own worries, while also feeling all alone at school. In a coming-of-age tale full of humor and wisdom, award-winning author Meg Medina gets to the heart of the confusion and constant change that defines middle school and the steadfast connection that defines family."
Because of Winn Dixie by Kate DiCamillo
"Making friends in a new town is never easy, but when Opal adopts a stray dog she names after the grocery store she found him, she learns that friendship – and forgiveness – can sneak up on you like a sudden storm."
"Paul Fisher sees the world from behind glasses so thick he looks like a bug-eyed alien. But he's not so blind that he can't see there are some very unusual things about his family's new home in Tangerine County, Florida. The chaos is compounded by constant harassment from his football–star brother, and adjusting to life in Tangerine isn't easy for Paul, until he joins the soccer team at his middle school. With the help of his new teammates, Paul begins to discover what lies beneath the surface of his strange new hometown. And he also gains the courage to face up to some secrets his family has been keeping from him for far too long. In Tangerine, it seems, anything is possible."
Turtle in Paradise by Jennifer L. Holm
"11-year-old Turtle is no Shirley Temple. She's smart and tough and has seen enough of the world not to expect a Hollywood ending. After all, it's 1935 and jobs and money and sometimes even dreams are scarce. So when Turtle's mama gets a job housekeeping for a lady who doesn't like kids, Turtle says goodbye and heads off to Key West, Florida to live with relatives she's never met. Florida's like nothing Turtle's ever seen before though. It's hot and strange, full of rag tag boy cousins, family secrets, scams, and even buried pirate treasure! Filled with adventure, humor and heart, Turtle in Paradise is an instant classic both boys and girls with love."
Sal and Gabi Break the Universe by Carlos Hernandez
"Best-selling author Rick Riordan presents a brilliant sci-fi romp with Cuban influence that poses this question: What would you do if you had the power to reach through time and space and retrieve anything you want, including your mother, who is no longer living (in this universe, anyway)?"
90 Miles to Havana by Enrique Flores-Galbis
"When Julian's parents make the heartbreaking decision to send him and his two brothers away from Cuba to Miami via the Pedro Pan operation, the boys are thrust into a new world where bullies run rampant and it's not always clear how best to protect themselves."
Strawberry Girl by Lois Lenski
"Strawberries—big, ripe, and juicy. Ten-year-old Birdie Boyer can hardly wait to start picking them. But her family has just moved to the Florida backwoods, and they haven't even begun their planting. 'Don't count your biddies 'fore they're hatched, gal young un!' her father tells her. Making the new farm prosper is not easy. There is heat to suffer through, and droughts, and cold snaps. And, perhaps most worrisome of all for the Boyers, there are rowdy neighbors, just itching to start a feud."
Young Adult Literature Set in Florida
The Yearling by Marjorie Kinnan Rawlings
"No novel better epitomizes the love between a child and a pet than The Yearling. Young Jody adopts an orphaned fawn he calls Flag and makes it a part of his family and his best friend. But life in the Florida backwoods is harsh, and so, as his family fights off wolves, bears, and even alligators, and faces failure in their tenuous subsistence farming, Jody must finally part with his dear animal friend."
Children's Books about the Everglades
Picture Books about the Everglades
Everglades by Jean Craighead George
"A lyrical creation tale of the Florida Everglades with stunning landscapes by Wendell Minor."
Marjory Saves the Everglades: The Story of Marjory Stoneman Douglas by Sandra Neil Wallace
"Marjory Stoneman Douglas didn't intend to write about the Everglades but when she returned to Florida from World War I, she hardly recognized the place that was her home. The Florida that Marjory knew was rapidly disappearing: the rare orchids, magnificent birds, and massive trees disappearing with it. Marjory couldn't sit back and watch her home be destroyed. She had to do something. Thanks to Marjory, a part of the Everglades became a national park and the first park not created for sightseeing, but for the benefit of animals and plants. Without Marjory, the part of her home that she loved so much would have been destroyed instead of the protected wildlife reserve it has become today."
Chapter Book set in the Everglades
"From Newbery Honoree Carl Hiaasen comes this New York Times bestseller set in Florida's Everglades in which an eccentric eco-avenger, a stuffed rat named Chelsea, a wannabe Texas oilman, a singing substitute teacher, and a ticked-off panther can't stop two kids on a mission to find their missing teacher!"
Children's Books about the Seminoles
Picture Book
She Sang Promise: The Story of Betty Mae Jumper, Seminole Tribal Leader by Jan Godown Annino
"Betty Mae Tiger Jumper was born in 1923, the daughter of a Seminole woman and a white man. She grew up in the Everglades under dark clouds of distrust among her tribe who could not accept her at first. As a child of a mixed marriage, she walked the line as a constant outsider. Growing up poor and isolated, she only discovered the joys of reading and writing at age 14. An iron will and sheer determination lead her to success, and she returned to her people as a qualified nurse. When her husband was too sick to go to his alligator wrestling tourist job, gutsy Betty Mae climbed right into the alligator pit! Storyteller, journalist, and community activist, Betty Mae Jumper was a voice for her people—ultimately becoming the first female elected Seminole tribal leader."
Chapter Book
The Talking Earth by Jean Craighead George
"Billie Wind lives with her Seminole tribe. She follows their customs, but the dangers of pollution and nuclear war she's learned about in school seem much more real to her. How can she believe the Seminole legends about talking animals and earth spirits? She wants answers, not legends.
'You are a doubter,' say the men of the Seminole Council and so Billie goes out into the Everglades alone, to stay until she can believe. In the wilderness, she discovers that she must listen to the land and animals in order to survive. With an otter, a panther cub, and a turtle as companions and guides, she begins to understand that the world of her people can give her the answers she seeks."
Books Set in Florida (for Mom!)
I love to read, and I love a good theme or challenge for a reading list. So my final two books on this book list are one adult fiction and one adult non-fiction.
Fiction Book Set in Florida
A Land Remembered by Patrick D. Smith
"In this best-selling novel, Patrick Smith tells the story of three generations of the MacIveys, a Florida family who battle the hardships of the frontier to rise from a dirt-poor Cracker life to the wealth and standing of real estate tycoons."
Non-fiction Book Set In Florida
Devil in the Grove: Thurgood Marshall, the Groveland Boys, and the Dawn of a New America by Gilbert King
"Devil in the Grove, winner of the Pulitzer Prize for general nonfiction, is a gripping true story of racism, murder, rape, and the law. It brings to light one of the most dramatic court cases in American history, and offers a rare and revealing portrait of Thurgood Marshall that the world has never seen before."
And there you have it! 20 living books about Florida. It is my hope that this book list provides you with JUST ONE book to share with your kids.
From manatees to hurricanes, and from the Everglades to Winn-Dixie, I hope you find some fun things to learn about Florida!
What kind of books does your child love best? What kind of books would you like to see in the future? Drop a comment below to let me know!
---
Don't forget to check out the lists from the other states!