Keep reading for 20 of the best books about Texas!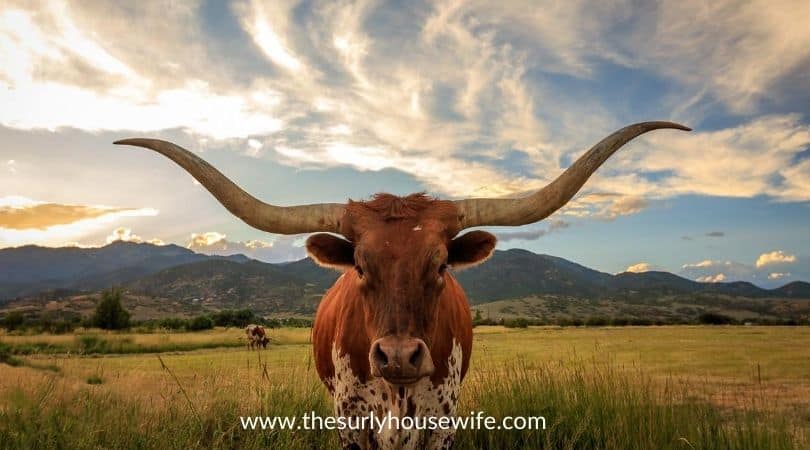 Did anyone else watch the same movies over and over as a kid? Specifically, Pee-Wee's Big Adventure? No? Just me? Well, I probably watched that movie close to 10 times as a kid. Pee-Wee has lost his bike and goes on a "Big Adventure" to go and find it. Eventually, he learns it's in the basement of the Alamo, but when he gets there he learns (Spoiler alert) there is NO basement at the Alamo.
Via Tenor
---
All this to say, when I think of Texas I think of the Alamo and thus-then Pee-Wee's Big Adventure. Which is what living books can do for you! Living books are books that make the subject you are studying come alive and are written by people who love the subject. Which means, studying and learning about Texas and its history can be achieved without bland nonfiction textbooks!
This book list includes books about and set in the great state of Texas. It includes nonfiction books as well as picture books and chapter books and a couple books about the Alamo. All of which make the Lone Star State come alive to the reader. Let's get started!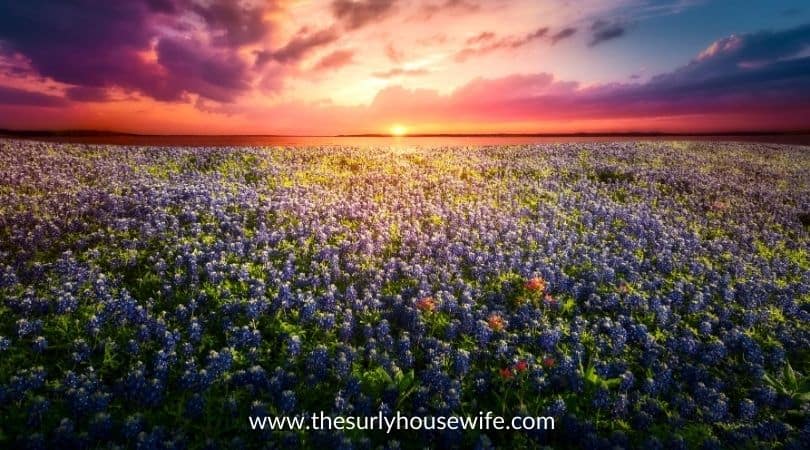 ICYMI, click HERE for all the other state book lists!
Texas History and Facts
Texas is nicknamed the Lone Star State.
Motto – Friendship
Texas entered the Union on December 29, 1845. It was the 28th state.
Texas is based on the Caddo Indian word meaning "friends."
Dwight Eisenhower, the 34th President of the United States was born in Denison, Texas on October 14, 1890. Lyndon Johnson, the 36th President, was born on August 27, 1908 in Stonewall, Texas.
Austin is the capital of Texas.
This post contains affiliate links. If you click and make a purchase, we earn a commission at NO extra cost to you. For more information, please read my full disclosure policy.
Descriptions come from Amazon; some are edited for length
Living Books about Texas
Children's Books about The Alamo
Picture Book about The Alamo
Susanna of the Alamo: A True Story by John Jakes
"'Remember the Alamo!' is one of the most familiar battle cries in American history, yet few know about the brave woman who inspired it. Susanna Dickinson's story reveals the crucial role she played during that turbulent period in Texas-American history."
Comic Book About The Alamo
Alamo All-stars by Nathan Hale
"'Remember the Alamo!' a rallying cry that has been a part of Texas lore for generations. But what, exactly, should we remember? Who were the ragtag group of adventurers behind the famous slogan, and how did they end up barricaded in a fort against a Mexican army? Who survived, who died, and how? This book tracks the Lone Star State's bloody fight for independence from the Mexican government. It features the exploits of the notorious Jim Bowie, as well as Stephen Austin, Davy Crockett, and other settlers and soldiers who made the wild frontier of Texas their home until the bitter end."
Books About Texas
Nonfiction Books About Texas
L is for Lonestar: A Texas Alphabet by Carol Crane
"There are enough special people, wildlife, and natural wonders in the Lone Star State to fill several alphabet books, and Sleeping Bear Press has picked out the finest to represent Texas in L is for Lone Star: A Texas Alphabet."
This series of books called Discover America State By State are some of my favorites for introducing a state to kids. Each letter states a fact or a thing about that state. For example, for Texas letter A is for Austin, and Letter B is for Bluebonnet. Each letter comes with a four line rhyme about that respective letter's fact or subject. What I love most is on the side of the page it gives more in-depth description about each subject. It's a great jumping off point for what sparks an interest in your child!
Round Up: A Texas Number Book by Carol Crane
"Author Carol Crane and illustrator Alan Stacy who collaborated on the popular alphabet book L is for Lone Star have teamed up again for Round Up, the companion counting book for the great state of Texas. This colorful and richly informative pictorial teaches children numbers and math concepts by using historical figures and places and things specific to Texas as examples."
This Is Texas: A Children's Classic by Miroslav Sasek
"In This is Texas, first published in 1967, M. Sasek rides high in the saddle, lassoing all the color and colossal span of Texas as he tours the state from Dallas, Houston, and Austin to the Alamo. From its cattle, coyotes, and cowboys to its oil wells, rodeo and rattlesnakes, everything in the biggest state is bigger than anywhere else."
Picture Books About Texans
"Pecos Bill is only a baby when his family leaves New England for the wide, open expanses of the American west. As their train of covered wagons crosses the Pecos River in Texas, baby Bill falls out, and an old coyote saves him from drowning. She adopts him as one of her own, and Bill grows up eating, sleeping, and howling just like his new coyote family. Then one day a drifter comes across Bill napping by a stream and convinces him that he isn't a coyote but a Texan! And as a Texan, he ought to be herding longhorn cattle. Bill makes his name into a legend after he wins a battle with a giant rattlesnake, tames a wild horse he calls Lightning, and teaches every cowboy how-to lasso a bull."
Family Pictures by Carmen Lomas Garza
"Family Pictures is the story of Carmen Lomas Garza's girlhood: celebrating birthdays, making tamales, finding a hammerhead shark on the beach, picking cactus, going to a fair in Mexico, and confiding to her sister her dreams of becoming an artist. These day-to-day experiences are told through fourteen vignettes of art and a descriptive narrative, each focusing on a different aspect of traditional Mexican American culture. The English-Spanish text and vivid illustrations reflect the author's strong sense of family and community."
Bill Pickett: Rodeo-Ridin' Cowboy by Andrea Davis Pinkney
"The true sweat-and-dirt tale of the feisty cowboy-child who became the most famous black rodeo performer who ever lived. Includes a note about the history of the black West and a bibliography."
The Legend of the Bluebonnet by Tomie dePaola
"When a killing drought threatens the existence of the tribe, a courageous little Comanche girl sacrifices her most beloved possession. And the Great Spirit's answer results not only in much needed rain but a very special gift in return."
Books Set in Texas
Picture Books set in Texas
"When Bo spots what he thinks is a 'rip-roarin', rootin'-tootin', shiny red armadillo,' he knows what he has to do. Follow that armadillo! Bo leaves his mother and three brothers behind and takes off for a two-stepping, bronco-bucking adventure. Jan Brett turns her considerable talents toward the Texas countryside in this amusing story of an armadillo on his own."
Hurry and the Monarch by Antoine Ó Flatharta
"When the beautiful orange Monarch on her fall migration route from Canada to Mexico stops to rest at Wichita Falls, Texas, she makes friends with an old tortoise called Hurry. She tells him, 'Maybe one day you'll break out of that shell, grow wings, and fly away,' and then she is off again with millions of other Monarchs. In the spring, she stops again at Hurry's garden just long enough to lay her eggs and head north to Canada. Embedded in this lyrical and tender fictional presentation are the fascinating facts about the amazing 2,000-mile migration and the life cycle of butterflies."
Bubba the Cowboy Prince by Helen Ketteman
"Bubba is bossed around the family ranch by his wicked stepdaddy and mean, nasty stepbrothers, until Miz Lurleen, the 'purtiest' rancher in Texas, rescues him and makes him her cowboy prince, in a westernized version of the Cinderella story."
The Armadillo from Amarillo by Lynn Cherry
"When an armadillo named Sasparillo wants to know where on Earth he is, he leaves his home in San Antonio and travels north through the canyons and prairies of Texas. In Amarillo he meets an eagle and, with her help, finds the answer to his question, as well as lots of adventures."
Chapter books set in Texas
"Stanley Yelnats is under a curse. A curse that began with his no-good-dirty-rotten-pig-stealing-great-great-grandfather and has since followed generations of Yelnatses. Now Stanley has been unjustly sent to a boys' detention center, Camp Green Lake, where the boys build character by spending all day, every day digging holes exactly five feet wide and five feet deep. There is no lake at Camp Green Lake. But there are an awful lot of holes."
The Original Adventures of Hank the Cowdog by John R Erickson
"The popular Hank the Cowdog series is based on the humorous antics of the canine Head of Ranch Security. In this first book, Hank and his little buddy, Drover, set out to solve a series of baffling murders on the ranch. Is Hank a suspect? An Outlaw? Can he clear his good name?"
"When his father sets out on a cattle drive for the summer, fourteen-year-old Travis is left to take care of his family and their farm, and he faces new, unanticipated and often perilous responsibilities in the wilderness of early frontier Texas. But Travis is not alone. He finds help and comfort in the courage and unwavering love of the stray animal who comes to be his most loyal and very best friend: the big yellow dog Travis calls 'Old Yeller.'"
The Evolution of Calpurnia Tate by Jacqueline Kelly
"Calpurnia Virginia Tate is eleven years old in 1899 when she wonders why the yellow grasshoppers in her Texas backyard are so much bigger than the green ones. With a little help from her notoriously cantankerous grandfather, an avid naturalist, she figures out that the green grasshoppers are easier to see against the yellow grass, so they are eaten before they can get any larger. As Callie explores the natural world around her, she develops a close relationship with her grandfather, navigates the dangers of living with six brothers, and comes up against just what it means to be a girl at the turn of the century."
The Underneath by Kathi Appelt
"A calico cat, about to have kittens, hears the lonely howl of a chained-up hound deep in the backwaters of the bayou. She dares to find him in the forest, and the hound dares to befriend this cat, a creature he is supposed to hate. They are an unlikely pair, about to become an unlikely family. Ranger urges the cat to hide underneath the porch, to raise her kittens there because Gar-Face, the man living inside the house, will surely use them as alligator bait should he find them. But they are safe in the Underneath…as long as they stay in the Underneath. Kittens, however, are notoriously curious creatures. And one kitten's one moment of curiosity sets off a chain of events that is astonishing, remarkable, and enormous in its meaning."
They Call Me Güero: A Border Kid's Poems by David Bowles
"Twelve-year-old Güero is Mexican American, at home with Spanish or English and on both sides of the river. He's starting 7th grade with a woke English teacher who knows how to make poetry cool. In Spanish, 'Güero' is a nickname for guys with pale skin, Latino or Anglo. But make no mistake: our red-headed, freckled hero is puro mexicano, like Canelo Álvarez, the Mexican boxer. Güero is also a nerd (reader, gamer, musician) who runs with a squad of misfits like him, Los Bobbys. Sure, they get in trouble like anybody else, and like other middle-school boys, they discover girls. Watch out for Joanna! She's tough as nails. But trusting in his family's traditions, his accordion and his bookworm squad, he faces seventh grade with book smarts and a big heart. Life is tough for a border kid, but Güero has figured out how to cope. He writes poetry."
The Tequila Worm by Viola Canales
"Sofia comes from a family of storytellers. Here are her tales of growing up in the barrio, full of the magic and mystery of family traditions: making Easter cascarones, celebrating el Dia de los Muertos, preparing for quinceanera, rejoicing in the Christmas nacimiento, and curing homesickness by eating the tequila worm. When Sofia is singled out to receive a scholarship to an elite boarding school, she longs to explore life beyond the barrio, even though it means leaving her family to navigate a strange world of rich, privileged kids. It's a different world, but one where Sofia's traditions take on new meaning and illuminate her path."
Books Set in Texas (for Mom!)
I love to read, and I love a good theme or challenge for a reading list. So my final two books on this book list are one adult fiction and one adult non-fiction.
Fiction Book Set in Texas
No Country For Old Men by Cormac McCarthy
"Cormac McCarthy returns to the Texas-Mexico border, setting of his famed Border Trilogy. The time is our own, when rustlers have given way to drug-runners and small towns have become free-fire zones. One day, a good old boy named Llewellyn Moss finds a pickup truck surrounded by a bodyguard of dead men. A load of heroin and two million dollars in cash are still in the back. When Moss takes the money, he sets off a chain reaction of catastrophic violence that not even the law (in the person of aging, disillusioned Sheriff Bell) can contain. As Moss tries to evade his pursuers, in particular a mysterious mastermind who flips coins for human lives, McCarthy simultaneously strips down the American crime novel and broadens its concerns to encompass themes as ancient as the Bible and as bloodily contemporary as this morning's headlines."
Non-fiction Book Set In Texas
Isaac's Storm: A Man, a Time, and the Deadliest Hurricane in History by Erik Larson
"September 8, 1900, began innocently in the seaside town of Galveston, Texas. Even Isaac Cline, resident meteorologist for the U.S. Weather Bureau failed to grasp the true meaning of the strange deep-sea swells and peculiar winds that greeted the city that morning. Mere hours later, Galveston found itself submerged in a monster hurricane that completely destroyed the town and killed over six thousand people in what remains the greatest natural disaster in American history. And Isaac Cline found himself the victim of a devastating personal tragedy. Using Cline's own telegrams, letters, and reports, the testimony of scores of survivors, and our latest understanding of the science of hurricanes, Erik Larson builds a chronicle of one man's heroic struggle and fatal miscalculation in the face of a storm of unimaginable magnitude."
And there you have it! 20 living books about Texas. It is my hope that this book list provides you with JUST ONE book to share with your kids. We read Holes for our 50 state study, and it's one of our favorites! And not just because there is a movie of it as well 😉
From the armadillos to cowboys, and from the Alamo to the bayou, I hope you find some fun things to learn about Texas!
---
Don't forget to check out the other states!