Keep reading for 20 of the best books about Utah!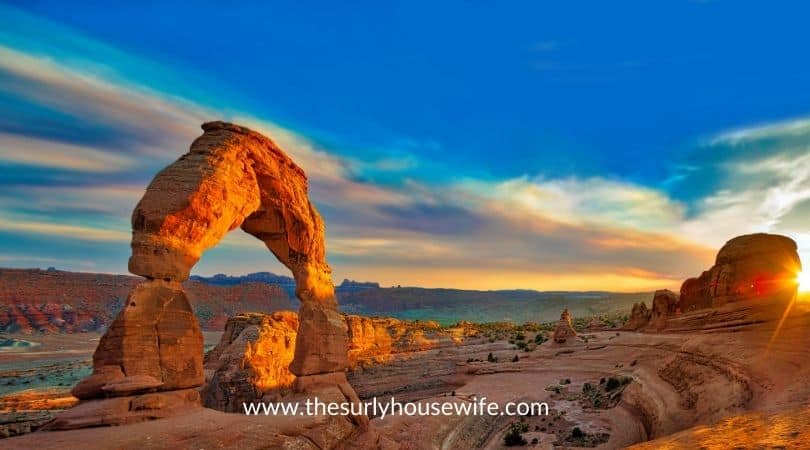 One of my favorite, favorite, favorite things about homeschooling is you get to learn new things right alongside your kids! And I think that's why I enjoyed our 50 states study so much. I learned so many cool and interesting things about our awesome country.
For example, did you know the state bird of Utah is the California gull? Why, do you ask? Well, "these gulls saved the people of the State by eating up hordes of crickets which were destroying the crops in 1848." The seagulls consumed enough of the crickets that the crop was saved and allowed the settlers to survive the winter of 1848-49.
If you are doing a 50 state study and are looking for books about Utah, this is the posts for you! My approach to homeschooling involves what as Charlotte Mason coined, living books. Living books are books that make the subject you are studying come alive and are written by people who love the subject. I love this approach because it means you get to study and learn about Utah without bland nonfiction textbooks.
While this book list has some nonfiction books, it also has picture books about Utah as well as chapter books set in Utah. All of which make the state come alive to the reader. Let's get started!
ICYMI, click HERE for all the other state book lists!
Utah History and Facts
Utah is nicknamed the Beehive State.
Motto – Industry
Utah entered the Union on January 4, 1896. It was the 45th state.
Utah is named from an Indian word meaning "higher up."
Salt Lake City is the capital of Utah.
This post contains affiliate links. If you click and make a purchase, we earn a commission at NO extra cost to you. For more information, please read my full disclosure policy.
Descriptions come from Amazon; some are edited for length
Living Books about Utah
Picture Books About Utah
A is for Arches: A Utah Alphabet by Becky Hall
"'We'll start with Utah's arches, made from wind, frost, and rain. Nature's rocky sculptures — an art that can't remain.' From H is for Handcarts to Z is for Zion National Park, A is for Arches presents the history, landscape, and people of the great state of Utah."
This series of books called Discover America State By State are some of my favorites for introducing a state to kids. Each letter states a fact or a thing about that state. For example, for Letter A is for Arches, and Letter B is for Bees. Each letter comes with a four line rhyme about that respective letter's fact or subject. What I love most is on the side of the page it gives more in-depth description about each subject. It's a great jumping off point for what sparks an interest in your child.
Ten-Mile Day: And the Building of the Transcontinental Railroad by Mary Ann Fraser
"On May 10, 1869, the final spike in North America's first transcontinental railroad was driven home at Promontory Summit, Utah. Illustrated with the author's carefully researched, evocative paintings, here is a great adventure story in the history of the American West; the day Charles Crocker staked $10,000 on the crews' ability to lay a world record ten miles of track in a single, Ten Mile Day."
"Welcome aboard! Travel back in time to join the workers of the Union Pacific Railroad as they pounded west and those from the Central Pacific Railroad as they charged east to build the first transcontinental rail line in the United States. They were racing to meet in Utah, and it was high drama all the way. Workers had to burst through rocky outcrops while hanging in baskets and sleep in tents on top of railroad cars or in barracks buried in snow. Bouncy, short verse highlights the steps it took to finally bring the tracks together, and powerful illustrations capture the landscape and the labor."
Children's Books Set in Utah
Dinosaur Mountain: Digging Into the Jurassic Age by Deborah Kogan Ray
"Earl Douglass was a teenager when he first heard about the Bone Wars, the frenzied race between paleontologists to unearth and classify dinosaur fossils, and he remained fascinated with these prehistoric giants for the rest of his life. As a geologist and botanist working at the Carnegie Museum in Pittsburgh, Pennsylvania, Douglass had a hunch that the vast untouched rock strata in northeastern Utah just may have been a haven for Jurassic fossil beds. In 1908, he set out by mule team to the Uinta Basin to dig and discover. Find me 'something big,' Andrew Carnegie instructed. Sixteen years and 350 tons of fossils later, Earl Douglass emerged as one of the most prolific and successful dinosaur hunters of his time."
The Nutcracker Comes to America: How Three Ballet-Loving Brothers Created a Holiday Tradition by Chris Barton
"Every December, The Nutcracker comes to life in theaters all across the United States. But how did this 19th-century Russian ballet become such a big part of the holidays in 21st-century America? Meet Willam, Harold, and Lew Christensen, three small-town Utah boys who caught the ballet bug from an uncle in the early 1900s. They performed alongside elephants and clowns on vaudeville, immersed themselves in the New York City dance scene, and even put on a ballet featuring gangsters at a gas station. Russian immigrants shared the story of The Nutcracker with them, and during World War II, on a shoestring budget and in need of a hit, they staged their own Christmastime production in San Francisco. It was America's first full-length version and the beginning of a delightful holiday tradition. Follow along and learn how The Nutcracker came to be performed all across the United States from these truly humble beginnings."
A Place Where Sunflowers Grow by Amy Lee-Tai
"Under the harsh summer sun, Mari's art class has begun. But it's hard to think of anything to draw in a place where nothing beautiful grows. Especially a place like Topaz, the internment camp where Mari's family and thousands of other Japanese Americans have been sent to live during World War II. Somehow, glimmers of hope begin to surface. In the eyes of a kindly art teacher, in the tender words of Mari's parents, and in the smile of a new friend. Amy Lee-Tai's sensitive prose and Felicia Hoshino's stunning mixed-media images show that hope can survive alongside even the harshest injustice."
The Wheat Doll by Alison Randall
"Mary Ann lives with her family in the rugged Utah territory. Mary Ann has a busy life, and a special friend to share it with: her beloved homemade doll, Betty. Betty's wheat-filled body sits straight and tall. Her embroidered eyes never blink. Still, Mary Ann knows that Betty is always paying attention. But one afternoon, a sudden, fierce storm forces Mary Ann and her family into their cabin before the young girl can retrieve her doll from the garden. By the time the wild wind and rain subside, Betty is gone. Mary Ann is heartbroken, but one day when winter turns to spring, Mary Ann spies a familiar shape growing into a patch of slender grass near the bottom of a hill. Author Alison L. Randall's moving tale of steadfast love and hope is complemented by Bill Farnsworth's evocative illustrations. An afterword provides more information about 19th century rural life and the real-life inspiration for Mary Ann."
Chapter books set in Utah
The Great Brain by John D. Fitzgerald 
"The best con man in the Midwest is only ten years old. Tom, a.k.a., the Great Brain, is a silver-tongued genius with a knack for turning a profit. When the Jenkins boys get lost in Skeleton Cave, the Great Brain saves the day. Whether it's saving the kids at school, or helping out Peg-leg Andy, or Basil, the new kid at school, the Great Brain always manages to come out on top. And line his pockets in the process."
More Adventures of the Great Brain by John D. Fitzgerald
"Has Tom, a.k.a. the Great Brain, given up his con-artist ways for a bicycle? Not for long. Soon the Great Brain is back to his old tricks, swindling and trading, and even convincing the whole town there's a prehistoric monster on the loose. But when someone robs the bank, even the police are stumped. Can the Great Brain solve the crime and put the crooks behind bars?"
The Great Brain at the Academy by John D. Fitzgerald
"Everyone knew that Tom Fitzgerald, better known as the Great Brain, would get into trouble when he went off to boarding school at the strict Catholic Academy for Boys. But no one (including Tom) knew just how much! Whether he's running an illegal candy store or earning a reputation as the fastest potato peeler, Tom's great brain never falters while his money-making schemes rise to new heights!"
I normally don't include all the books in a series but The Great Brain series is so good! They are funny, adventurous, and filled with old-fashioned knowledge and terms. I learned what an ACTUAL cess pool was listening to these books.
Danger at the Dinosaur Stomping Grounds by Judy Young
"Buck and Toni, along with the rest of the Wild World of Buck Bray TV crew, head to Utah's Canyonlands National Park to film an episode about the canyons and rock formations as well as the ancient people who once lived there. When they learn about dinosaur fossils nearby, they decide to include that in their filming. But soon, Buck and Toni find themselves in danger at the Dinosaur Stomping Grounds, as they try to discover who is behind the vandalization and theft of the area's ancient artifacts."
Ghost Horses: A Mystery in Zion National Park by Gloria Skurzynsk
"Life-threatening accidents keep plaguing the Landon family as they investigate the mysterious deaths of white mustangs at Zion National Park in Utah. Even before they get to the park, Jack Landon knows that Ethan Ingawanup spells trouble. Things start to go awry after Ethan and his sister (two Shoshone kids) are placed in the Landons' care. The questions begin to mount after Ethan teaches Jack and Ashley the ancient Ghost Dance: Are all the hair-raising events just coincidental? Or is there some strange magic in the dance ritual? The answers await in the raging waters of a slick-rock canyon called The Narrows."
Journey to Topaz by Yoshiko Uchida
"Based on Yoshiko Uchida's personal experiences, this is the moving story of one girl's struggle to remain brave during the Japanese internment of World War II. In a bleak and dusty prison camp, eleven-year-old Yuki and her family experience both true friendship and heart-wrenching tragedy. Journey to Topaz explores the consequences of prejudice and the capacities of the human spirit."
The Chihuahua Chase by A.E. Cannon
"When Teddy Krebs's speedy if homely little dog goes missing right before the town Chihuahua races, fourth-grader Addie May Jones can't resist Teddy's plea for help. Soon she has two mysteries on her hands: Is there a dognapper on the loose? And why won't Teddy stop making a pest of himself? Addie May turns detective to find the vanished pooch and at the same time discovers a bad case of puppy love."
Samirah's Ride: The Story of an Arabian Filly by Annie Wedekind
"Samirah is an eight-year-old Arabian mare, who has been carefully raised and trained by her girl, Jasper, to be the ultimate family ranch horse. Sami has long sensed that Jasper is itching for freedom, and wants to be a real cowgirl. And when Jasper hears a rumor that her family is being forced to sell their ranch and decides to run away, the filly and her girl find themselves lost in a beautiful, legendary wilderness, but one fraught with dangers. Sami must use all of her resources and strength to keep them both alive. Our Arabian will do everything for her girl, and the girl will do everything for her horse."
The Legend of Jimmy Spoon by Kristiana Gregory
"Twelve-year-old Jimmy Spoon yearns for a life of adventure. So when two Shoshoni boys offer him a horse, Jimmy sneaks away from his family in Salt Lake City to follow the boys. When Jimmy arrives at the Shoshoni camp, he discovers that he is expected to stay as a member of the tribe! Inspired by the memoirs of a white man who actually lived with Chief Washakie's tribe as a boy in the mid-1800s, The Legend of Jimmy Spoon is a compelling coming-of-age adventure."
Young Adult Literature Set in Utah
Missing in Action by Dean Hughes
"Jay Thacker is used to being called names because his dad is half Navajo. But he gets a chance at a new life and a new identity when he and his mom move to the small town of Delta, Utah, to live with Jay's grandfather. In Delta, Jay can convince everyone, and maybe even himself, that his dad (who is missing in action as he fights in WWII) is really a POW and military hero, and not gone forever. As the summer wears on and Jay finds himself growing up a little faster than he expected, he learns to look at some truths that had previously been impossible to face. Truths about his father; about Ken, his new friend from the Japanese internment camp nearby; and about himself, too. In this understated and moving story, Dean Hughes offers a glimpse at the choices a boy must make as he decides what kind of man he'll one day be."
Palace Beautiful by Sarah DeFord
"When sisters Sadie and Zuzu move to Salt Lake City, they discover an old journal in a secret room in their new house. Along with their neighbor, Bella, the girls take turns reading the story of a girl named Helen who lived during the flu epidemic of 1918. They soon become wrapped up in Helen's tale, which ends with a tragedy that has a scary parallel to Sadie and Zuzu's lives. Did Helen survive the flu? Is she still alive somewhere? Or could her ghost be watching them?"
Charlotte's Rose by A. E. Cannon
"Charlotte's Rose tells the story of a young Welsh girl, Charlotte Edwards, who, soon after her mother dies, sails with her father from England to the United States to become part of a company of Mormon handcart pioneers: emigrants with no horses or oxen who themselves pulled the heavy carts filled with their belongings. These were arduous journeys. While on the Mormon Trail, Charlotte befriends a young mother who later dies in childbirth. Though only 12 years old, Charlotte assumes responsibility for the infant and carries her to Utah. Over the course of their journey together, Charlotte becomes deeply attached to the baby she calls Rose, which makes Charlotte's choice at the novel's end particularly poignant. The reader will quickly be drawn into the story as Charlotte struggles to navigate the trials of an adolescent moving into adulthood. Although this is a book about Mormon pioneers, it is in fact about the larger American experience of immigration and Charlotte's coming-of-age journey will resonate with readers young and old."
"Just fourteen, Rick Walder is alone, on the run, and desperate. Stowing away in the back of a truck, he suddenly finds himself at a dead end, out in the middle of nowhere. The Maze. In this surreal landscape of stark redrock spires and deep sandstone canyons, Rick stumbles into the remote camp of Lon Perigrino, a bird biologist who is releasing fledgling California condors back into the wild. Intrigued by the endangered condors and the strange bearded man dedicated to saving them, Rick decides to stay on. When two men with a vicious dog drive up in a battered old Humvee, Rick discovers that Lon and his birds are in grave danger. Will he be able to save them? In a heart-stopping adventure infused with the spirit of the Icarus myth and a boy's dreams of flight, Will Hobbs brings readers a unique tale of identity, personal growth, and friendship."
Books Set in Utah (for Mom!)
I love to read, and I love a good theme or challenge for a reading list. So my final two books on this book list are one adult fiction and one adult non-fiction.
Fiction Book Set in Utah
The Big Rock Candy Mountain by Wallace Stegner
"Bo Mason, his wife, Elsa, and their two boys live a transient life of poverty and despair. Drifting from town to town and from state to state, the violent, ruthless Bo seeks out his fortune: in the hotel business, in new farmland, and, eventually, in illegal rum-running through the treacherous back roads of the American Northwest. In this affecting narrative, Wallace Stegner portrays over three decades in the life of the Mason family as they struggle to survive during the lean years of the early twentieth century."
Non-fiction Book Set In Utah
Desert Solitaire by Edward Abbey
"Desert Solitaire is a collection of vignettes about life in the wilderness and the nature of the desert itself by park ranger and conservationist, Edward Abbey. The book details the unique adventures and conflicts the author faces, from dealing with the damage caused by development of the land or excessive tourism, to discovering a dead body. However Desert Solitaire is not just a collection of one man's stories, the book is also a philosophical memoir, full of Abbey's reflections on the desert as a paradox, at once beautiful and liberating, but also isolating and cruel. Often compared to Thoreau's Walden, Desert Solitaire is a powerful discussion of life's mysteries set against the stirring backdrop of the American southwestern wilderness."
And there you have it! 20 living books about Utah. It is my hope that this book list provides you with JUST ONE book to share with your kids. If you are gonna read a book on the list, make sure it's The Great Brain!
What kind of books does your child love best? What kind of books would you like to see in the future? Drop a comment below to let me know!
Don't forget to check out the other states!
---