Keep reading for 20 of the best books about Mississippi!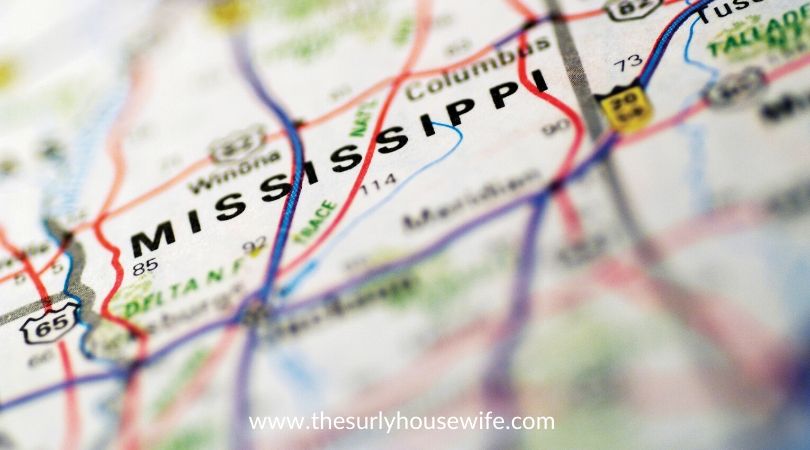 I grew up just 30 minutes from the Mississippi River, and every time I crossed that river from Iowa into Wisconsin I would think to myself, "at some point all the water I see ends up Gulf of Mexico around 2000 miles away!"
I must have been particularly Zen at a young age, I guess, to be thinking of such things. But I always found it fascinating how the mighty Mississippi starts of as a small glacial lake in Minnesota and at it's widest point is a mile across in several places!
However, studying and learning about Mississippi is more than memorizing the lower Mississippi watershed and historic changes. My approach to homeschooling involves what as Charlotte Mason coined, living books. Living books are books that make the subject you are studying come alive and are written by people who love the subject.
While this book list might not contain nonfiction books filled with facts and figures about Mississippi, they DO make the state of Mississippi come alive to the reader.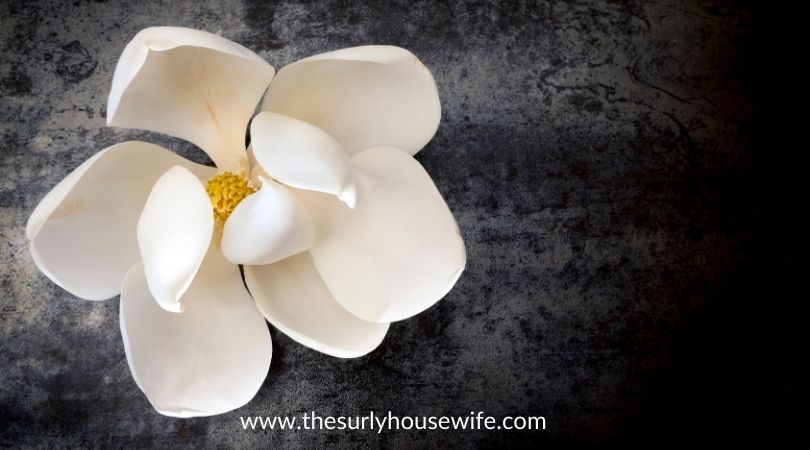 ICYMI, click HERE for all the other state book lists!
Mississippi History and Facts
Mississippi is nicknamed the Magnolia State.
Motto – By valor and arms
Mississippi entered the Union on December 19, 1817. It was the 20th state.
The name Mississippi is based on an Indian word meaning "great river."
Jackson is the capital of Mississippi.
This post contains affiliate links. If you click and make a purchase, we earn a commission at NO extra cost to you. For more information, please read my full disclosure policy.
Descriptions come from Amazon; some are edited for length
Living Books about Mississippi
Picture Books about Mississippi
M Is For Magnolia: A Mississippi Alphabet Book by Michael Shoulders 
"From Mississippi's hills in the north to its southern shores, M is for Magnolia: A Mississippi Alphabet educates as it entertains with its fascinating state facts. From bottlenose dolphin near the shore to Grenada Lake for fishing and more; gaze at Longwood, the home frozen in time and finally board the Mississippi Queen for a memorable trip down 'Old Man River.' Presented in a two-tier format with simple poems for young readers and expository text for older students Magnolia is a delightful trip through this fascinating southern state richly detailed with bright illustrations."
This series of books called Discover America State By State are some of my favorites for introducing a state to kids. Each letter states a fact or a thing about that state. For example, for Mississippi letter A is for Agriculture and letter B is for Bottlenose dolphin, and so on. Each letter comes with a four line rhyme about that respective letter's fact or subject. What I love most is on the side of the page it gives more in-depth description about each subject. It's a great jumping off point for what sparks an interest in your child!
1 Mississippi, 2 Mississippi: A Mississippi Numbers Book by Michael Shoulders
"1 Mississippi, 2 Mississippi is a fitting follow-up to its companion state alphabet book. This fun, colorful, and superbly informative book teaches children about numbers using recognizable places, events, and facts from their respective states. Numbers throughout the books are explained with simple rhyme for younger children and are accompanied by detailed expository text for older learners."
Crossing Bok Chitto: A Choctaw Tale of Friendship & Freedom by Tim Tingle
"There is a river called Bok Chitto that cuts through Mississippi. In the days before the War Between the States, in the days before the Trail of Tears, Bok Chitto was a boundary. On one side of the river lived the Choctaws. On the other side lived the plantation owners and their slaves. If a slave escaped and made his way across Bok Chitto, the slave was free. Martha Tom, a young Choctaw girl, knows better than to cross Bok Chitto, but one day she disobeys her mother and finds herself on the other side. A tall slave discovers Martha Tom. A friendship begins between Martha Tom and the slave's family, most particularly his young son, Little Mo. Soon afterwards, Little Mo's mother finds out that she is going to be sold. The situation seems hopeless, except that Martha Tom teaches Little Mo's family how to walk on water to their freedom."
The Secret World of Walter Anderson by Hester Bass
"Residents along the Mississippi Gulf Coast thought Walter Anderson was odd, rowing across twelve miles of open water in a leaky skiff to reach Horn, an uninhabited island without running water or electricity. But this solitary artist didn't much care what they thought as he spent weeks at a time on his personal paradise, sleeping under his boat, sometimes eating whatever washed ashore, sketching and painting the natural surroundings and the animals that became his friends. Here Walter created some of his most brilliant watercolors, work he kept hidden during his lifetime. In a beautifully crafted picture book biography, writer Hester Bass and Caldecott Honor-winning illustrator E. B. Lewis pay homage to an uncompromising American artist."
Picture Books Set in Mississippi
Uncle Jed's Barbershop by Margaree King Mitchell
"Sarah Jean's Uncle Jed was the only black barber in the county. He had a kind heart and a warm smile. And he had a dream. Living in the segregated South of the 1920s, where most people were sharecroppers, Uncle Jed had to travel all over the county to cut his customers' hair. He lived for the day when he could open his very own barbershop. But it was a long time, and many setbacks before the joyful day when Uncle Jed opened his shiny new shop and twirled a now grown-up Sarah Jean around in the barber chair."
Daddy Played the Blues by Michael Garland
"Packing themselves into an old jalopy―with Daddy, Uncle Vern, and Mama in the front seat and Cassie and her two brothers in the back―they joined the Great Migration from the impoverished Deep South to Chicago, where there was work to be had in the stockyards. Across the kids' laps lay Daddy's prized possession, a six-string guitar. Daddy worked hard to put food on the table, but what he really loved was playing the blues. This evocative tale of the African-American odyssey in search of a better life is also a homage to the uniquely American music that developed from African music and American spirituals, work songs, and folk ballads."
Chapter Books set in Mississippi
Love, Ruby Lavender by Deborah Wiles
"Ruby Lavender and Miss Eula are a pretty good team, for a couple of chicken thieves. What other granddaughter-grandmother duo could successfully drive the getaway car for chickens rescued from a journey to the slaughterhouse, paint a whole house shocking pink, and operate their own personal secret-letter post office? So, when Miss Eula leaves for Hawaii to visit her new grandbaby, Ruby is sure that she will have a lonely, empty, horrible summer in boring old Halleluia, Mississippi. What will happen instead?"
Roll of Thunder, Hear My Cry by Mildred D. Taylor
"Set in Mississippi at the height of the Depression, this is the story of one family's struggle to maintain their integrity, pride, and independence in the face of racism and social injustice. And it is also Cassie Logan's story. Cassie is an independent girl who discovers over the course of an important year why having land of their own is so crucial to the Logan family, even as she learns to draw strength from her own sense of dignity and self-respect."
Mississippi Cotton by Paul Yarbrough 
"It is 1951. Young Jake Conner gets on a bus to visit his cousins in the Mississippi Delta. But when the body of an unknown man is found in the Mississippi River, Jake's summer vacation gets a little more adventurous as he and his cousins snoop around in a mystery that is better left to the grown ups."
"It's 1964, and Sunny's town is being invaded. Or at least that's what the adults of Greenwood, Mississippi, are saying. All Sunny knows is that people from up north are coming to help people register to vote. They're calling it Freedom Summer. Meanwhile, Sunny can't help but feel like her house is being invaded, too. She has a new stepmother, a new brother, and a new sister crowding her life, giving her little room to breathe. And things get even trickier when Sunny and her brother are caught sneaking into the local swimming pool, where they bump into a mystery boy whose life is going to become tangled up in theirs. Award-winning author Deborah Wiles uses stories and images to tell the riveting story of a certain time and place and of kids who, in a world where everyone is choosing sides, must figure out how to stand up for themselves and fight for what's right."
"Twelve-year-old Sam has been given a fishing boat by his father, but he hates fishing. Instead he uses the boat to disappear for hours at a time, exploring the forbidden swampy surroundings of his bayou home. Then he discovers a strange kid named Davey, mysteriously alone, repairing an abandoned cabin deep in the woods. Not fooled by the boy's evasive explanation as to why he's on his own, Sam becomes entangled in his own efforts to help Davey. But this leads him to telling small lies that only get bigger as the danger increases for both boys and hidden truths become harder to conceal."
Books about Mississippi History
Children's Books About Mississippi History
Midnight Teacher: Lilly Ann Granderson and Her Secret School
"In Mississippi in the mid-1800s, it was illegal for enslaved people to learn to read and write. Getting caught meant thirty-nine lashes with a whip as punishment. But this did not stop Lilly Ann Granderson, an enslaved woman herself. She believed in the power of education. To share her knowledge with others, she started a midnight school. In a small cabin hidden in a back alley, Lilly Ann held her secret classes. Every noise in the dark was a reminder of the punishment she and her students faced if they were found out. But the chance to learn was worth the risk. Over the years, Lilly Ann taught hundreds of enslaved people to read and write. Many of her students went on to share their knowledge with their families. Some started secret schools of their own. Others forged passes to escape to freedom in the North. Based on a true story, Midnight Teacher is an inspiring testament to a little-known pioneer in education."
Voice of Freedom: Fannie Lou Hamer by Carole Boston Weatherford
"Despite fierce prejudice and abuse, even being beaten to within an inch of her life, Fannie Lou Hamer was a champion of civil rights from the 1950s until her death in 1977. Integral to the Freedom Summer of 1964, Ms. Hamer gave a speech at the Democratic National Convention that, despite President Johnson's interference, aired on national TV news and spurred the nation to support the Freedom Democrats."
The Amazing Age of John Roy Lynch by Chris Barton
"John Roy Lynch spent most of his childhood as a slave in Mississippi, but all of that changed with the Emancipation Proclamation. Suddenly people like John Roy could have paying jobs and attend school. While many people in the South were unhappy with the social change, John Roy thrived in the new era. He was appointed to serve as justice of the peace and was eventually elected into the United States Congress. This biography, with its informative back matter and splendid illustrations, gives readers an in-depth look at the Reconstruction period through the life of one of the first African-American congressmen."
Freedom School, Yes! by Amy Littlesugar
"Jolie has a lot to be scared about since the new Freedom School teacher, Annie, came to town. Bricks thrown through windows in the dead of night, notes filled with hate, and now a fire has burnt down the church where Annie was supposed to start teaching tomorrow! Without the church, how can she possibly teach Jolie and the other townspeople about black poets and artists, historians and inventors? Unless the people themselves fight back. In this triumphant story based on the 1964 Mississippi Freedom School Summer Project, Amy Littlesugar and Floyd Cooper come together to celebrate the strength of a people, and the bravery of one young girl who didn't let being scared get in her way."
Lucy's Cave: A Story of Vicksburg, 1863 by Karen B. Winnick
"Based on a real young girl's experiences and remembrances of Vicksburg, Mississippi, in 1863, Lucy and her family are forced to leave their home and live in one of the caves dug out of the hills around the city."
Freedom Summer by Deborah Wiles
"Joe and John Henry are a lot alike. They both like shooting marbles, they both want to be firemen, and they both love to swim. But there's one important way they're different: Joe is white and John Henry is black, and in the South in 1964, that means John Henry isn't allowed to do everything his best friend is. Then a law is passed that forbids segregation and opens the town pool to everyone. Joe and John Henry are so excited they race each other there only to discover that it takes more than a new law to change people's hearts."
Swing Sisters: The Story of the International Sweethearts of Rhythm by Karen Deans
"In 1909 Dr. Laurence Clifton Jones opened a special home for African American orphans in Mississippi called Piney Woods Country Life School. There, students worked hard on their studies, and no one worked harder than the young musicians who played in the Sweethearts, the school's all-girl swing band. Their music had rhythms and melodies that got people dancing! When the Sweethearts left Piney Woods, they moved to Washington, D.C., to try to make it to the big-time in an era when integrated musical groups were practically unheard of. It wasn't always easy, and it wasn't always safe, but the talented Sweethearts of Rhythm ultimately became an international sensation."
Chapter Books about Mississippi History
Glory Be by Augusta Scattergood
"As much as Gloriana June Hemphill, or Glory as everyone knows her, wants to turn twelve, there are times when Glory wishes she could turn back the clock a year. Jesslyn, her sister and former confidante, no longer has the time of day for her now that she'll be entering high school. Then there's her best friend, Frankie. Things have always been so easy with Frankie, and now suddenly they aren't. Maybe it's the new girl from the North that's got everyone out of sorts. Or maybe it's the debate about whether or not the town should keep the segregated public pool open."
Midnight without a Moon by Linda Williams Jackson
"It's Mississippi in the summer of 1955, and Rose Lee Carter can't wait to move north. For now, she's living with her sharecropper grandparents on a white man's cotton plantation. Then, one town over, an African American boy, Emmett Till, is killed for allegedly whistling at a white woman. When Till's murderers are unjustly acquitted, Rose realizes that the South needs a change and that she should be part of the movement. Linda Jackson's moving debut seamlessly blends a fictional portrait of an African American family and factual events from a famous trial that provoked change in race relations in the United States."
Books Set in Mississippi (for Mom!)
I love to read, and I love a good theme or challenge for a reading list. So my final two books on this book list are one adult fiction and one adult non-fiction.
Fiction Book Set in Mississippi
The Sound and the Fury by William Faulkner
"The Sound and the Fury was Faulkner's fourth novel. In it, he bravely indulged the experimental impulse that, under the guidance of his editors, he had kept in check in his previously published work, creating one of the landmarks of modern—and modernist—fiction. The book comprises four sections, three set on the days of Easter weekend in 1928, and one (the second as ordered in the novel) set eighteen years earlier. Together, they brood on thirty years of sorrow in the life of the Compson family, aristocratic Southerners whose fortunes have fallen far and messily, and whose members cannot come to grips with their loss of financial stature, local prestige, moral compass, and meaningful relation to their land, their history, and each other."
Non-fiction Book Set In Mississippi
Dispatches from Pluto: Lost and Found in the Mississippi Delta by Richard Grant
Richard Grant and his girlfriend were living in a shoebox apartment in New York City when they decided on a whim to buy an old plantation house in the Mississippi Delta. Dispatches from Pluto, winner of the Pat Conroy Southern Book Prize, is their journey of discovery into this strange and wonderful American place. On a remote, isolated strip of land, three miles beyond the tiny community of Pluto, Richard and his girlfriend, Mariah, embark on a new life. They learn to hunt, grow their own food, and fend off alligators, snakes, and varmints galore. They befriend an array of unforgettable local characters: blues legend T-Model Ford, cookbook maven Martha Foose, catfish farmers, eccentric millionaires, and the actor Morgan Freeman. Grant brings an adept, empathetic eye to the fascinating people he meets, capturing the rich, extraordinary culture of the Delta, while tracking its utterly bizarre and criminal extremes. Reporting from all angles as only an outsider can, Grant also delves deeply into the Delta's lingering racial tensions. He finds that de facto segregation continues. Yet even as he observes major structural problems, he encounters many close, loving, and interdependent relationships between black and white families—and good reasons for hope."
And there you have it! 20 living books about Mississippi. It is my hope that this book list provides you with JUST ONE book to share with your kids. For our homeschool unit we read Love, Ruby Lavender, and it was one of our favorite books in our 50 states study! Which I love because my goal as a homeschool mom is to create a homeschool culture around books and reading aloud.
What kind of books does your child love best? What kind of books would you like to see in the future? Drop a comment below to let me know!
Don't forget to check out the book lists from the other states!